Current Porsche Panamera 4 E-Hybrid – Ultimate Guide
The sports sedan had its world premiere at the 2016 Paris Auto Show and continues to be a part of the Panamera lineup. As the name implies, the car gets its oomph from a hybrid powertrain setup. However, this by no means suggests that it is a milder version of the purely ICE (Internal Combustion Engine) variant. Yes, it does deliver better mpg numbers and has a smaller carbon footprint, but if anything, the Panamera 4 E-Hybrid is significantly more potent when it comes to performance.
The Panamera 4 E-Hybrid still gets the 2.9-litre V6 – from the non-hybrid variant – that's good for 325 hp and 331 lb-ft of torque. In addition to that, there's an electric motor and battery combo that supply an extra 134 hp and 295 lb-ft of torque. In all, the Panamera 4 E-Hybrid boasts a maximum combined output of 455 hp and 516 lb-ft of torque, pushing the car well into sports car territory. The car weighs almost 5,000 lbs but will still accelerate to 60 mph in an impressive 4.2 seconds with the Sport Chrono Package. What's more? The 17.9-kWh battery pack allows the car to cruise silently on EV power alone for an estimated 31 miles.
There are a number of hybrid driving modes designed to maximize the performance of the Panamera 4 E-Hybrid in different conditions. On the one hand, you have the standard Hybrid Auto mode that always picks the best compromise between the two engines as you drive along. Then, there's the selection that emphasizes charging the battery while there's yet another driving mode that allows you to unleash the stored power when you really need it.
The Panamera is, first and foremost, a family-size sedan, and that's evident as you step into the spacious interior with seating for four adults (an optional bench configuration can fit five people). There's also enough trunk space for a trip to the shopping mall or a weekend getaway for the family.
Pricewise, the Porsche Panamera 4 E-Hybrid sits between the non-hybrid Panamera 4 Sport Turismo and Panamera 4S. It can also be considered the base trim model for the E-Hybrid Panamera range. It is visually distinct from the non-hybrid models with the use of some bright green colouring and accents, notably for the brake callipers and badging.
Pictures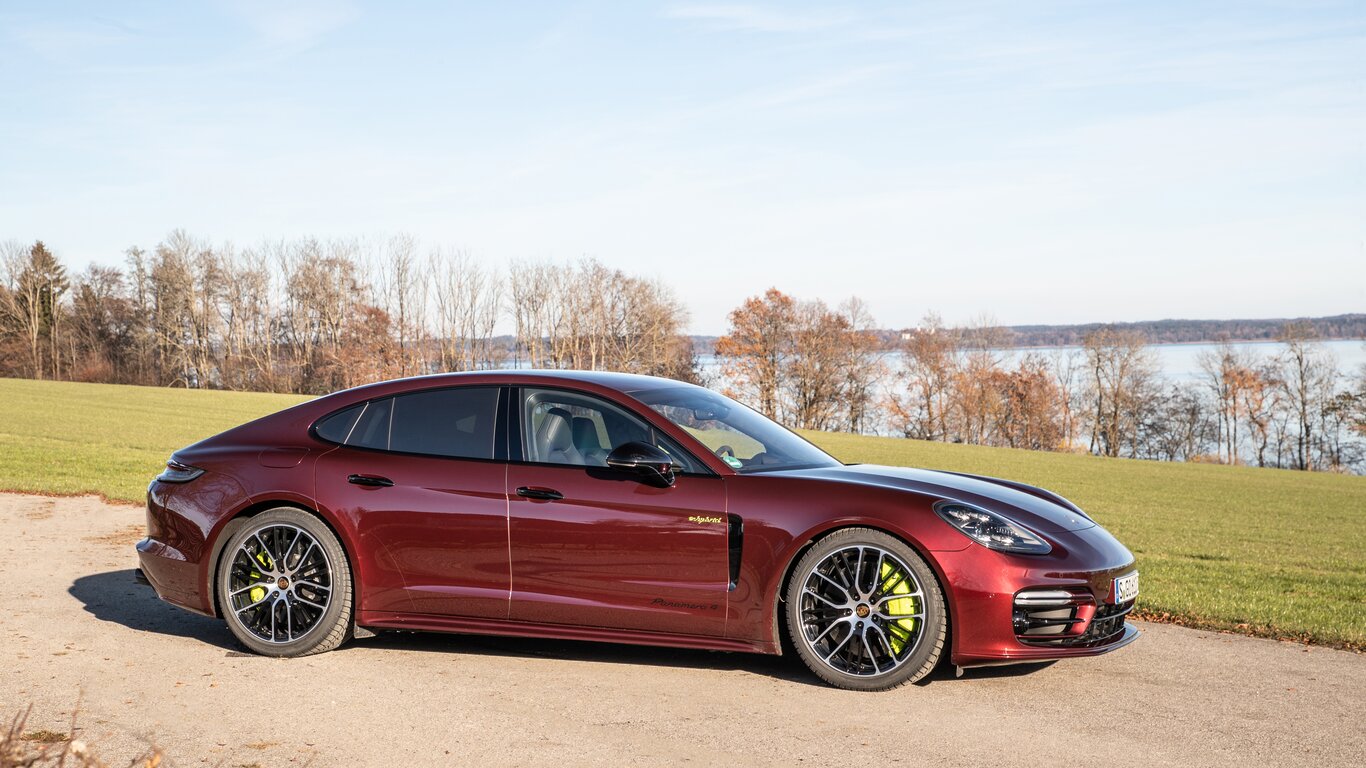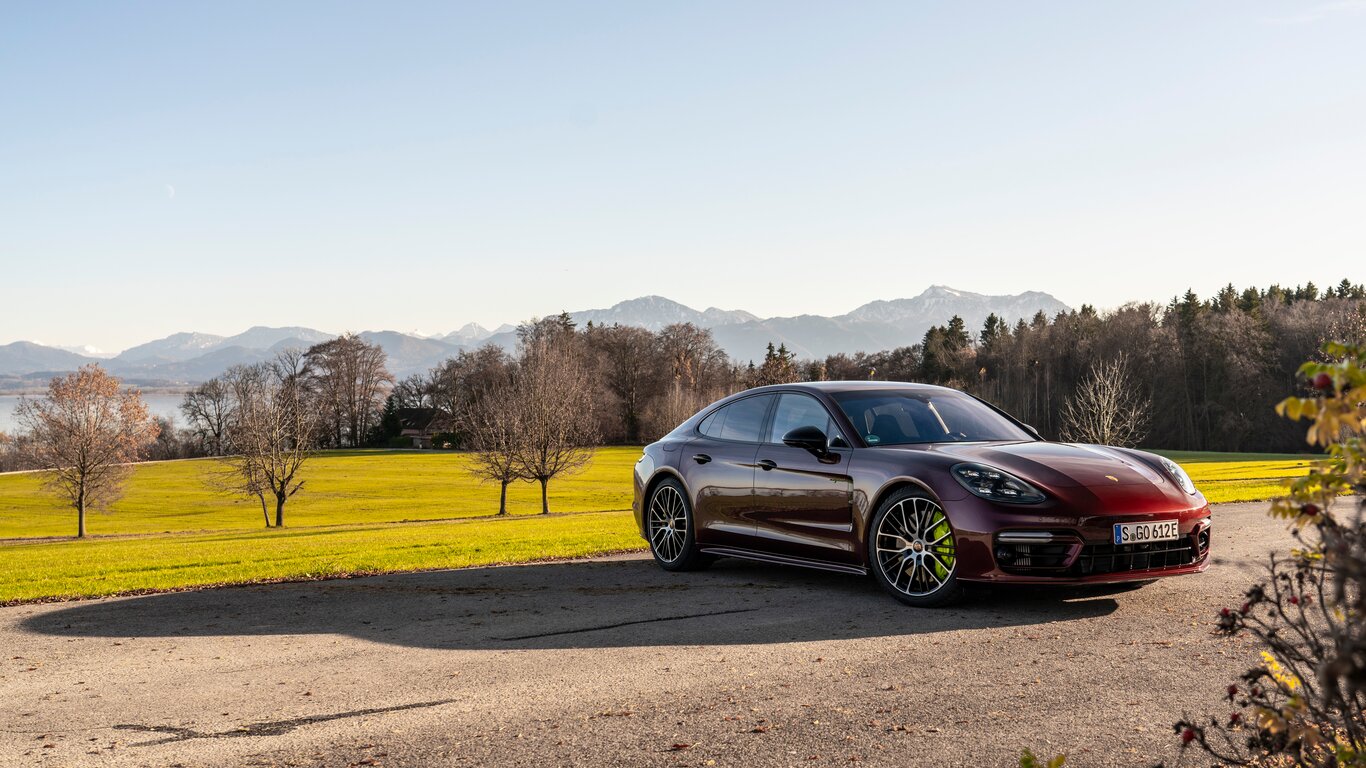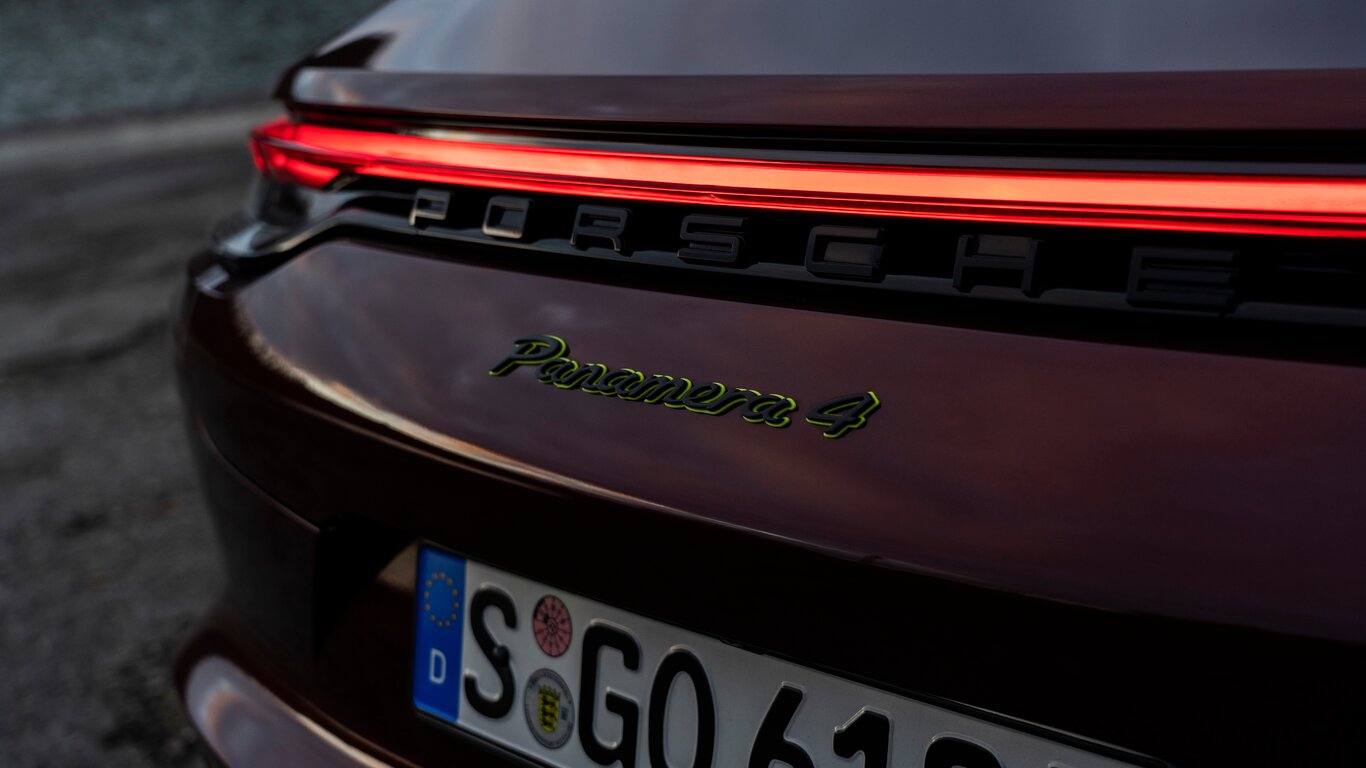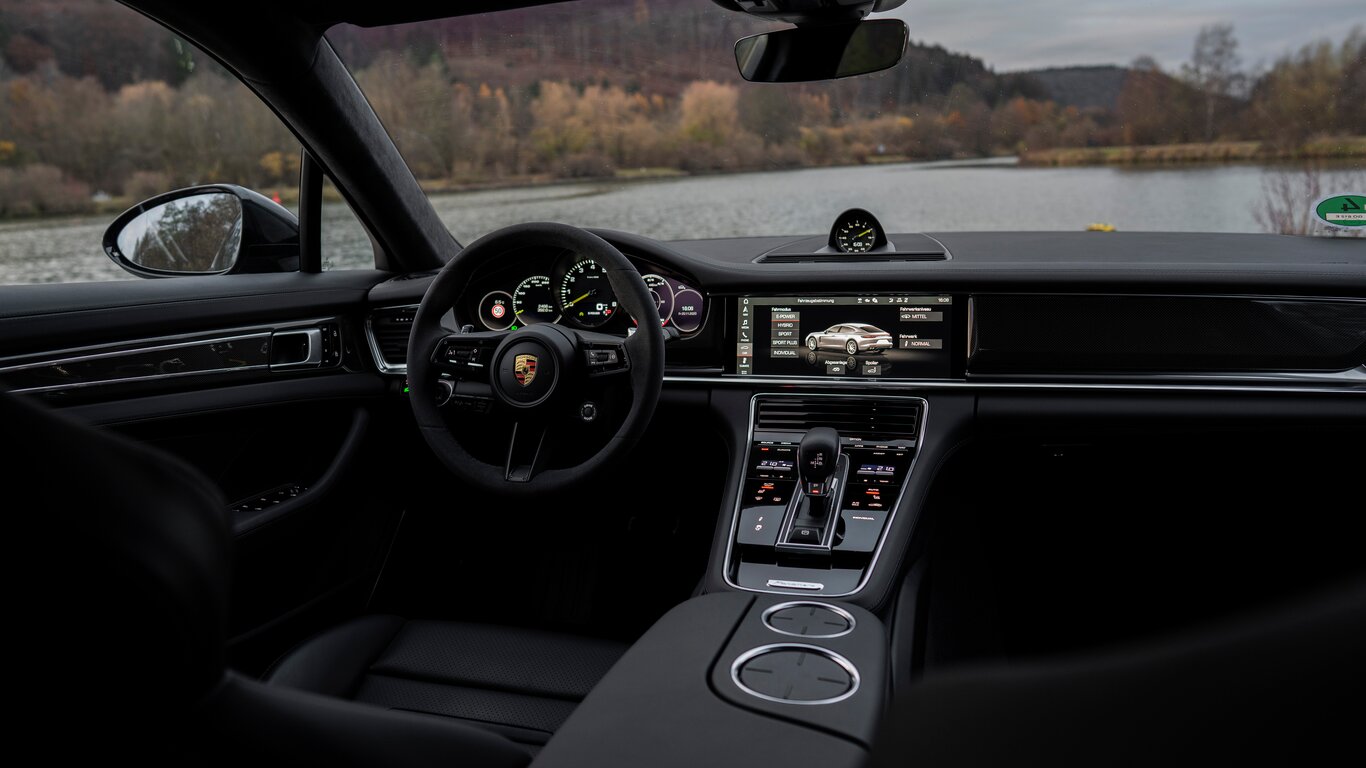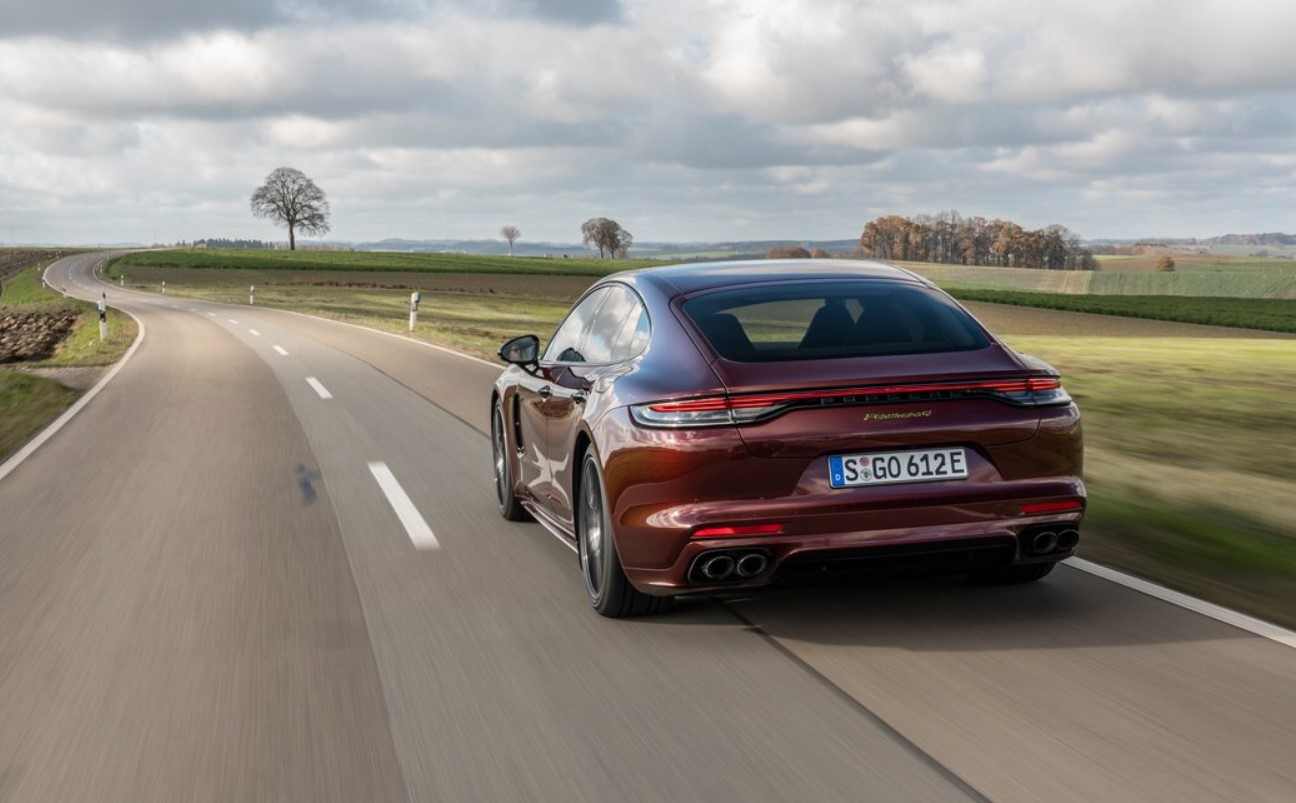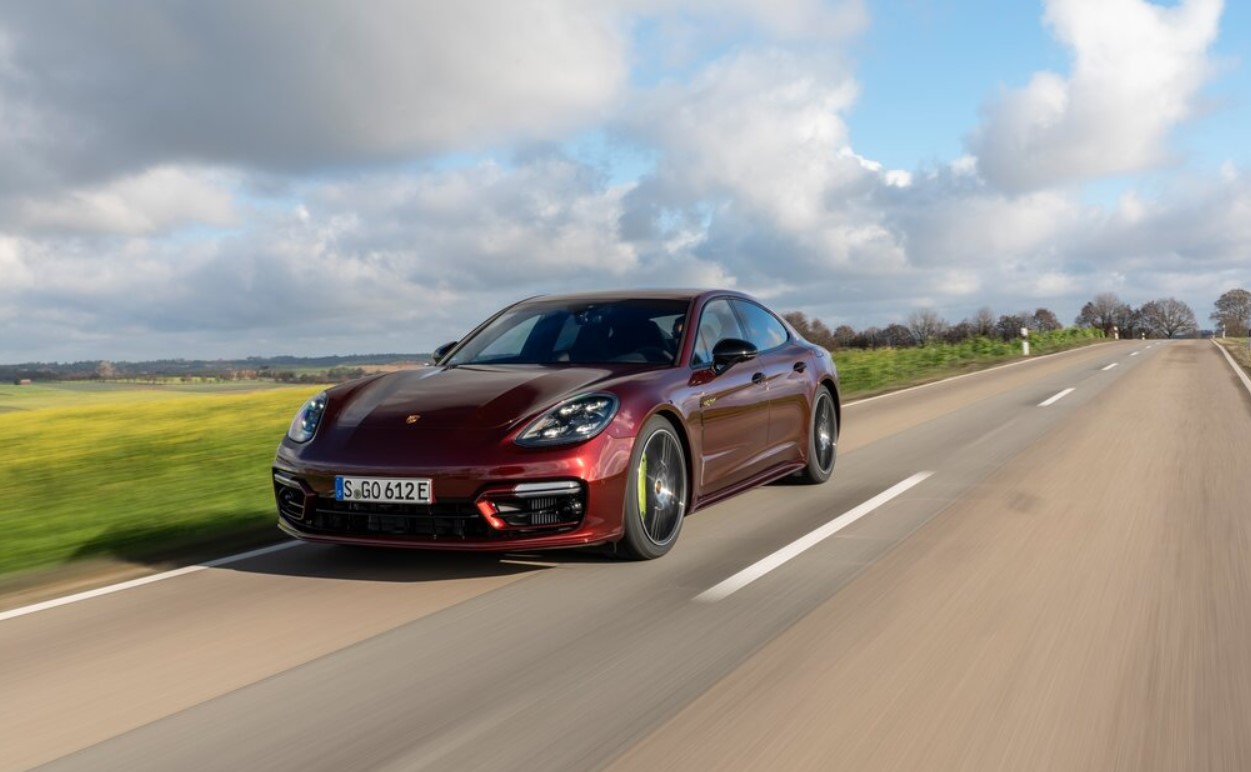 Video Review – 2021 Porsche Panamera 4 E-Hybrid