Named "Thing 1" by its owner, this car showcases a Parallax White exterior with a Black interior. Utilizing Computational Fluid Dynamics (CFD) modeling, the air intakes were ingeniously placed instead of the rear side windows, optimizing engine performance by creating a ram-air effect. The front spoiler, twin oil coolers, and exit vents near the front wheels illustrate the comprehensive aerodynamic development supported by CFD analysis, effectively eliminating front axle lift and enhancing the rear diffuser's efficiency.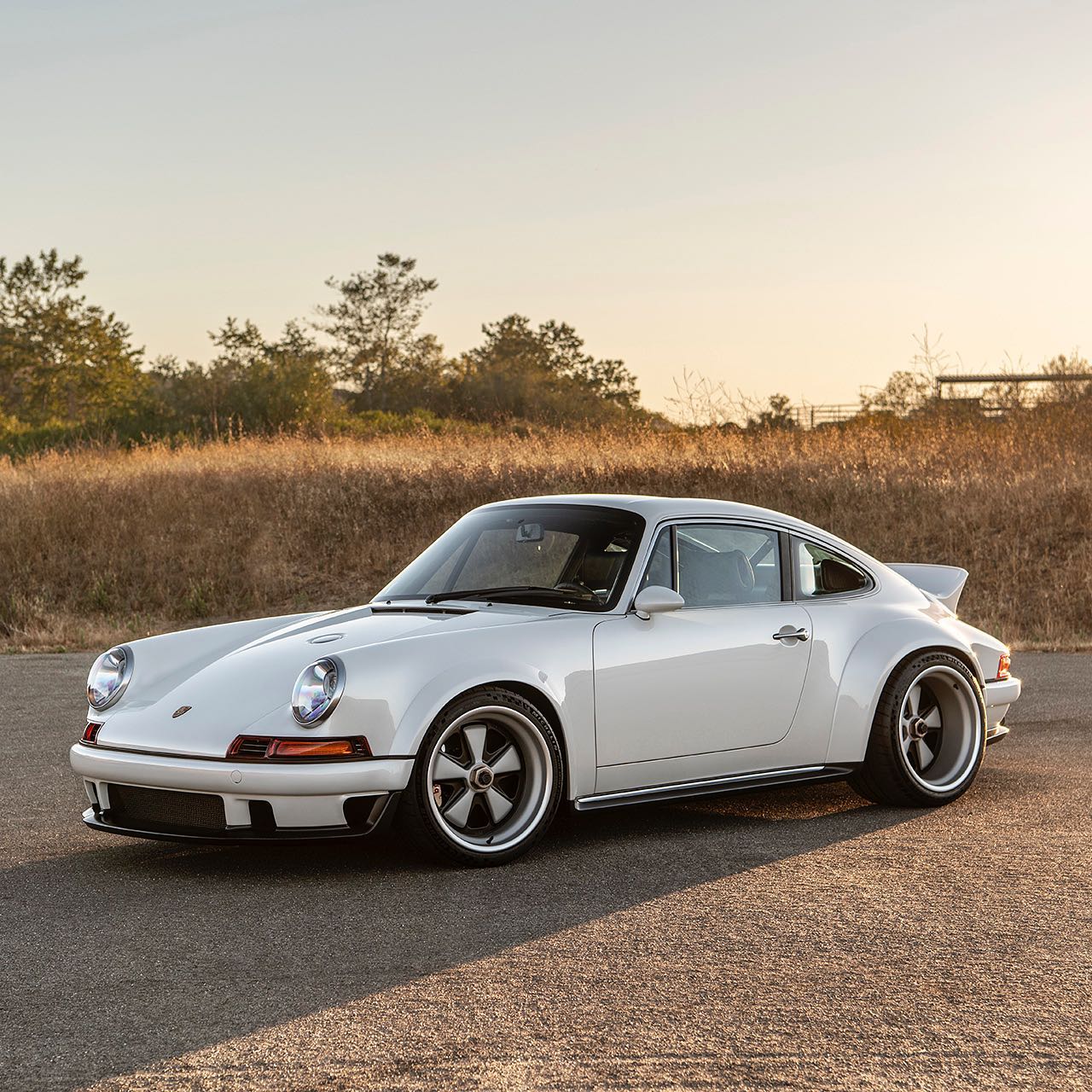 The car's roof features a lowered channel that guides airflow down the back, feeding the rear ducktail spoiler for increased downforce. Meticulously optimized, the ducktail, rear diffuser angles, and depth of fences ensure an ideal aero balance and dynamic performance.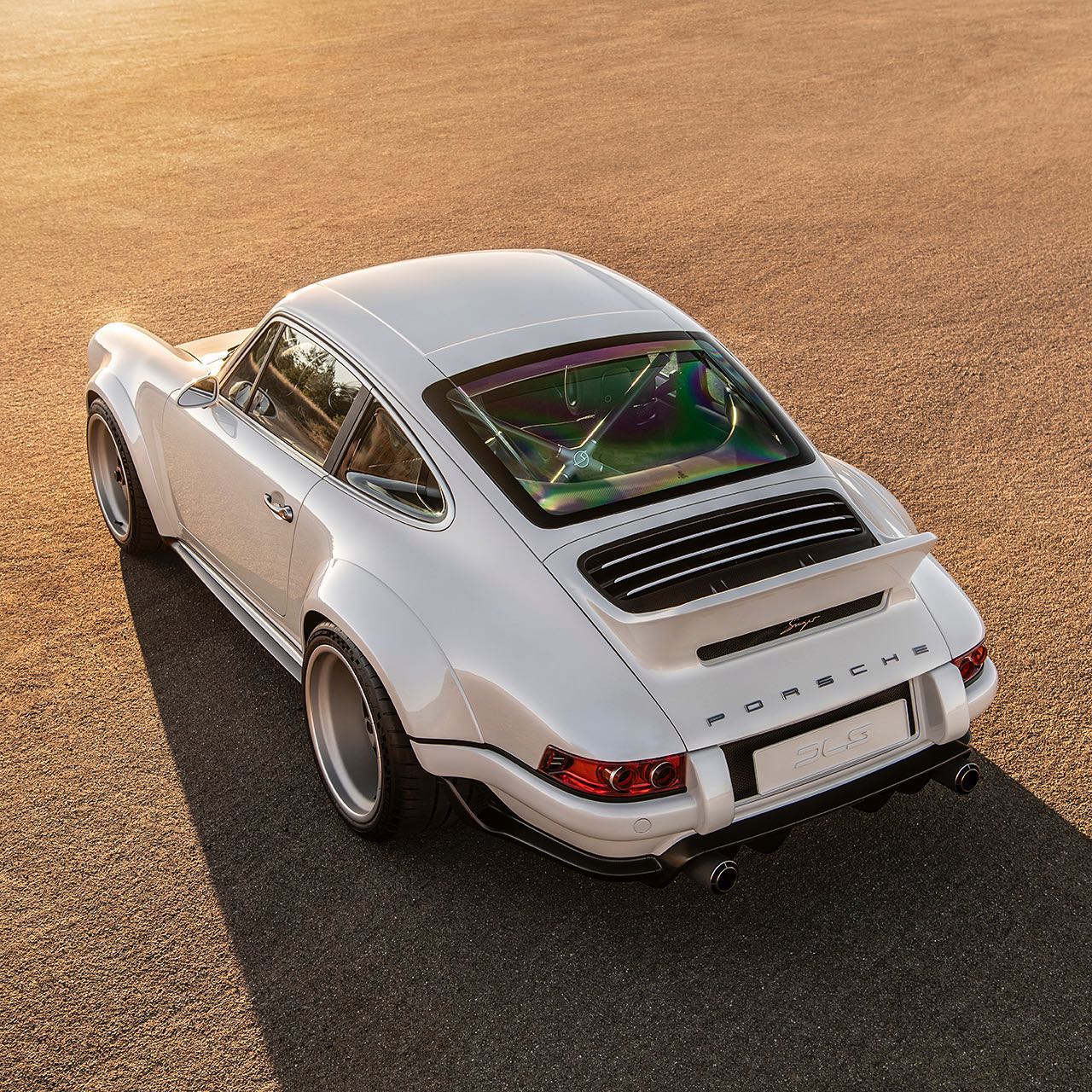 Inside, the DLS exudes sportiness with lightweight, carbon fiber seats, a central platinum tachometer with visible carbon fiber, and a polished titanium shift linkage. The rear compartment combines visible carbon fiber with black leather for a distinctive touch.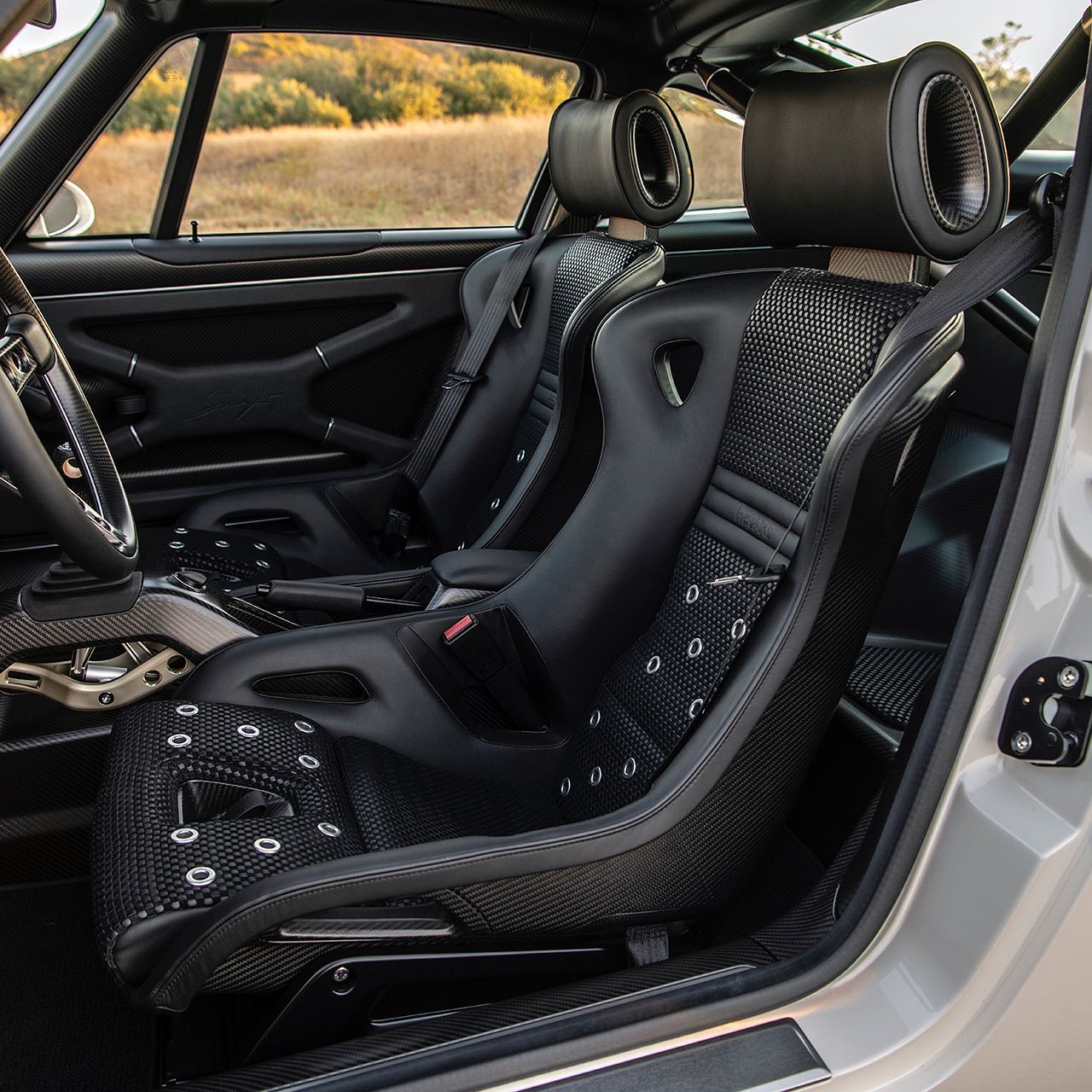 Thing 1 is equipped with a custom-built, naturally-aspirated, air-cooled, 24-valve 4.0-liter flat-six engine, specially developed in collaboration with Williams Advanced Engineering. This powerful engine sends its output to the car's rear wheels through a six-speed manual transmission. The straight-six has undergone careful tuning, resulting in an impressive performance.
Source: Singer Vehicle Design