Akira Nakai and Daniel Arsham are renowned figures in the realm of automotive artistry, especially when it comes to Porsche customization. Combining their talents, the Japanese car tuner and American artist have crafted an exceptional work of art called the "RWBA" – the world's first slant nose Porsche 964 RWB. This collaboration perfectly blends the realms of art and automotive expertise, resulting in a true masterpiece.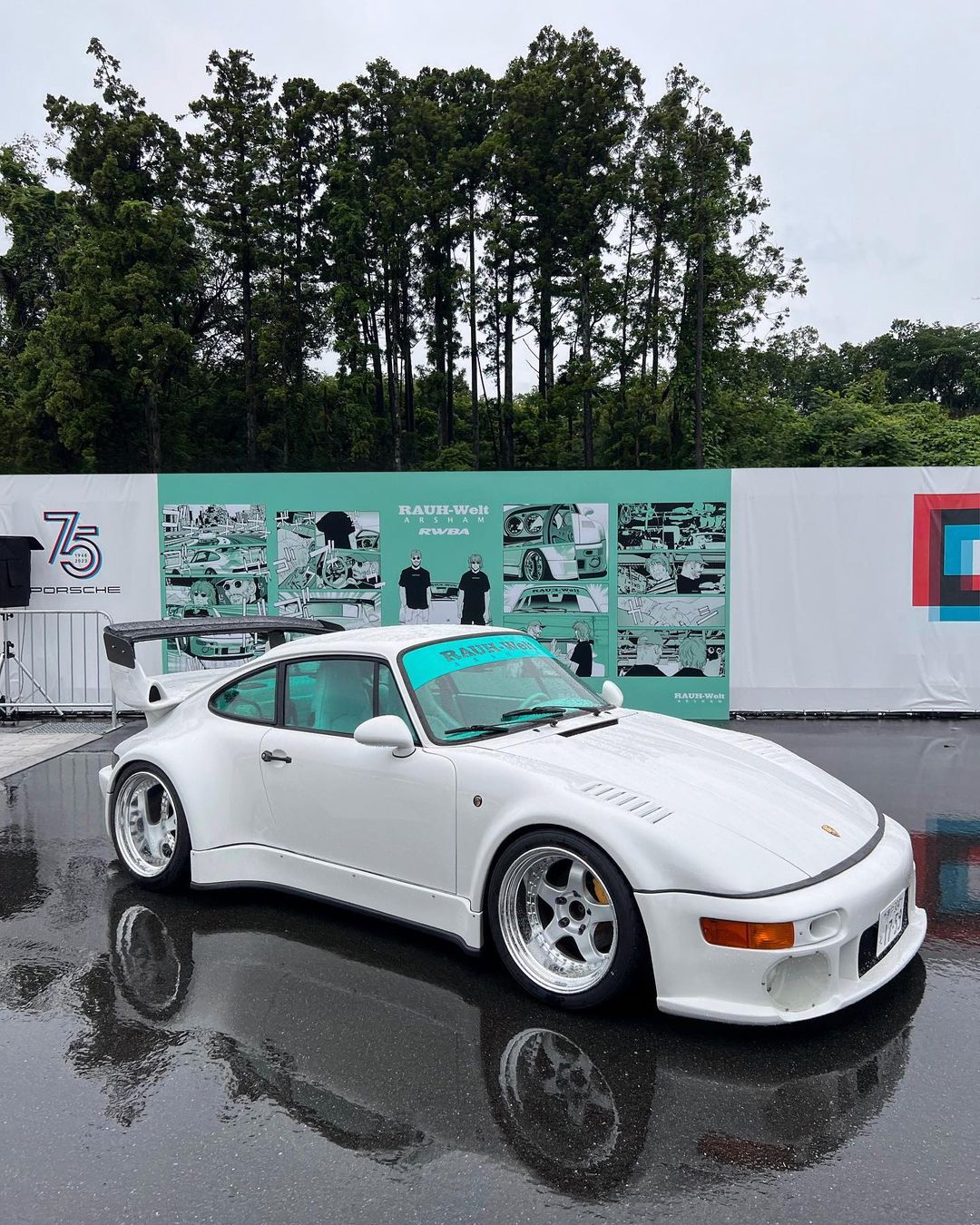 Built on a Porsche 964 platform, this extraordinary vehicle combines RWB's distinctive styling with Arsham Studio's monochromatic aesthetic. Its striking appearance showcases an all-white exterior complemented by a unique Arsham Green Pantone tonal interior. Inspired by Japanese street racing tradition and automotive manga, the RWBA pays homage to these cultural influences.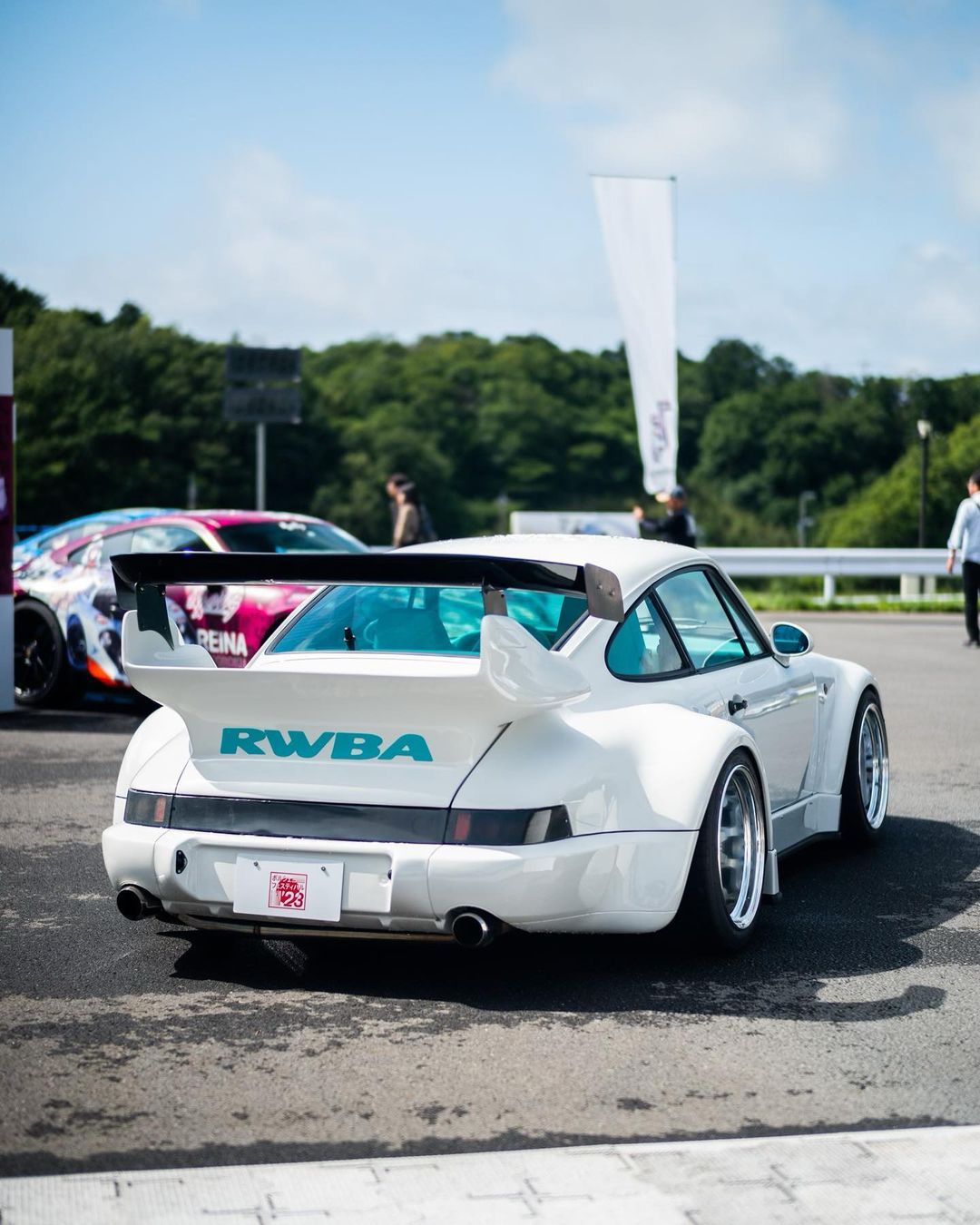 This custom creation boasts key features such as the 964's aerodynamic hood, retractable headlights, riveted wide fenders, window branding, a prominent rear wing, and eye-catching metallic silver rims. The result is a truly remarkable fusion of design elements that push the boundaries of automotive artistry.
Photo Credit: Daniel Arsham