Known as the 'Fiona Commission' by Singer, this car is equipped with a 4.0-liter flat six-cylinder engine paired to a G50 five-speed manual transmission, producing 390 bhp and 315 lb-ft of torque. It accelerates from 0 to 60 mph in under 3.3 seconds and to 100 mph in 8.2 seconds.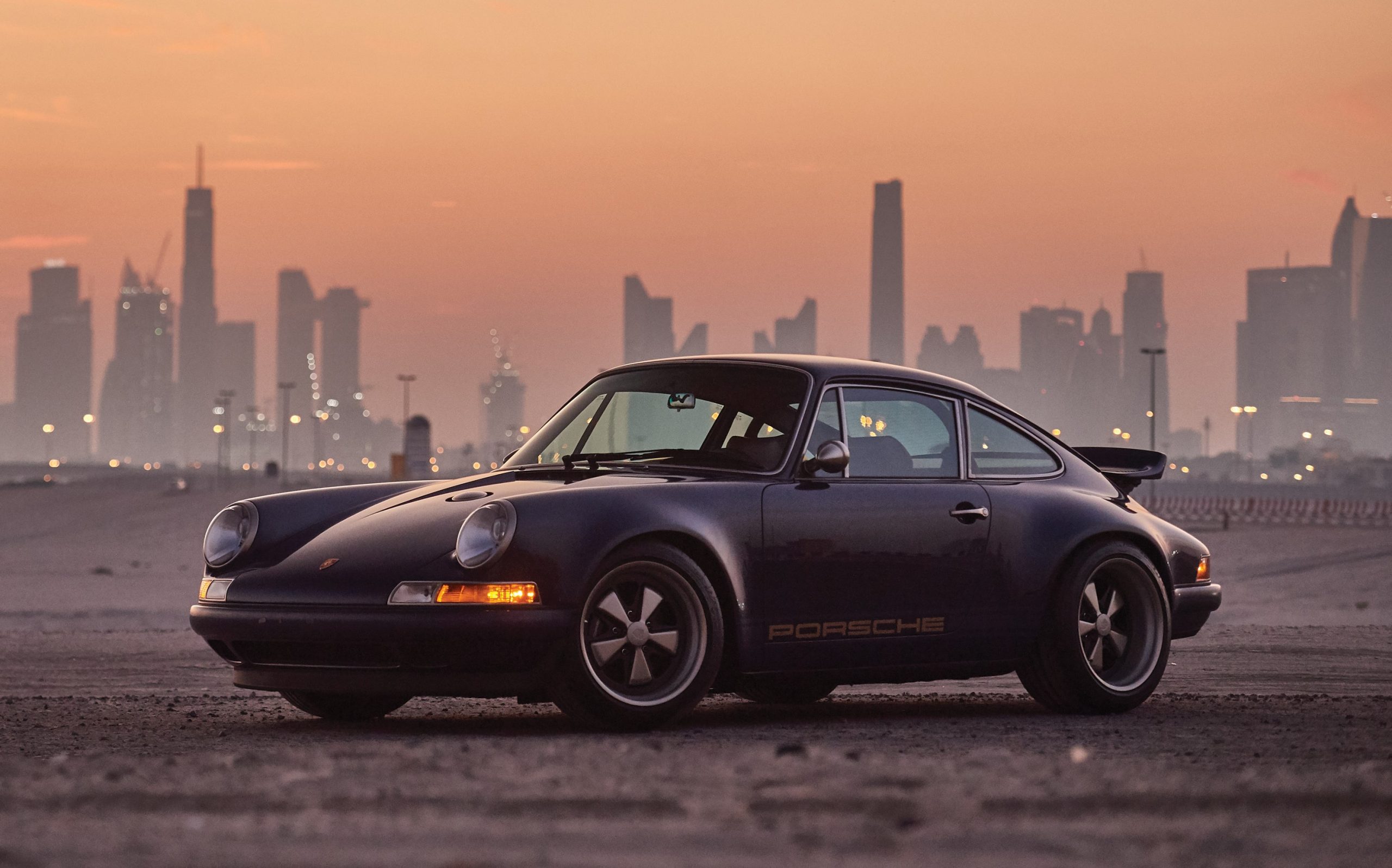 The car is painted Midnight Blue and sports Fuchs-style wheels with matching brake calipers, Singer's larger steel Brembo brakes, and an adjustable Ohlins suspension. Notable options include the exposed center-mounted fuel filler cap and oil filler, along with a carbon-fiber roof.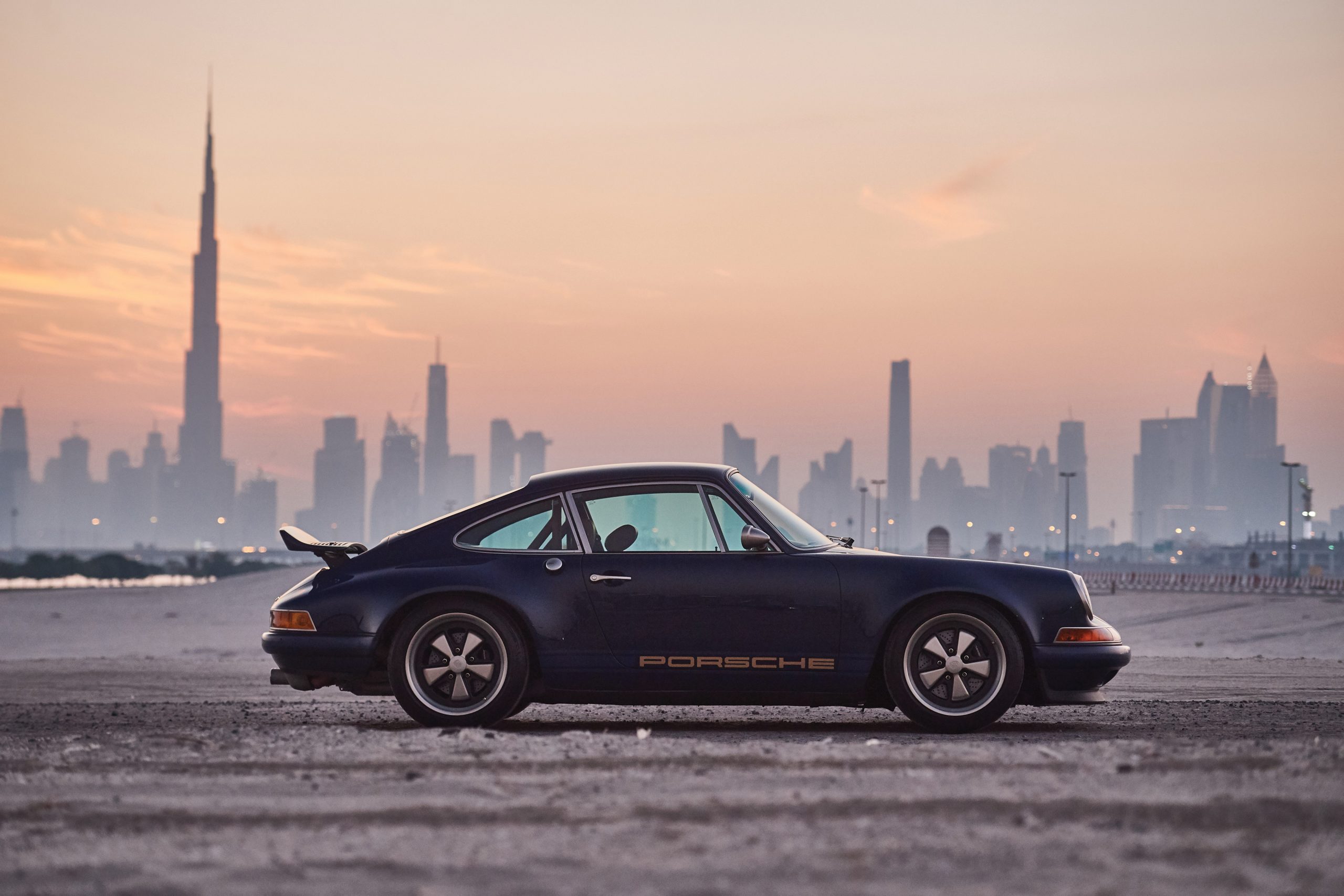 Inside, track-spec seats and a roll bar are trimmed in cognac leather with Espresso leather accents. The car also comes with a wooden 917-style gearshift knob, 1964–1967 911-style instruments, air conditioning, and a stereo with iPod connectivity.
Source: RM Sotheby's