The 911 GT3 RS represents the pinnacle of Porsche's fusion of race and road car technology, designed to meet FIA homologation requirements for the GT3 class. The 991.1 generation of the GT3 RS, several incremental enhancements were made, including the addition of distinctive front wing louvers and a larger rear spoiler to enhance aerodynamics. The car also saw improvements in agility and dynamics through wider front and rear tracks, rear-axle steering, and the integration of Porsche Torque Vectoring Plus alongside a fully variable rear limited-slip differential.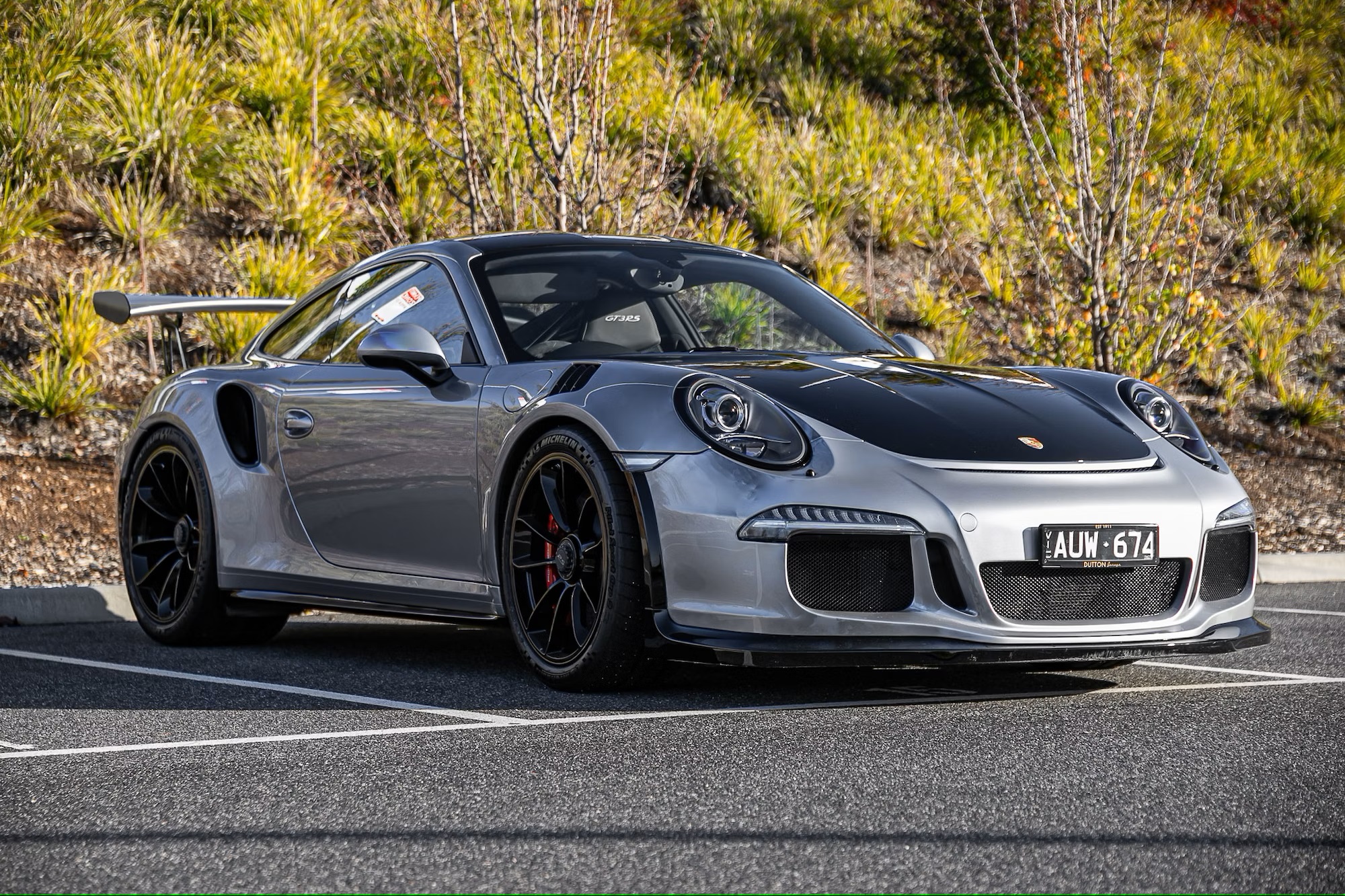 One of the most significant upgrades compared to the standard 911 GT3 was the enlargement of the renowned flat-six engine, increasing its displacement from 3.8 to 4.0 liters, resulting in an impressive power output of 500 brake horsepower. Notably, there was no option for a manual gearbox; the only available transmission was the excellent seven-speed PDK. This powerhouse could accelerate from 0 to 62 mph in just 3.3 seconds and reach 124 mph (200 km/h) in 10.9 seconds.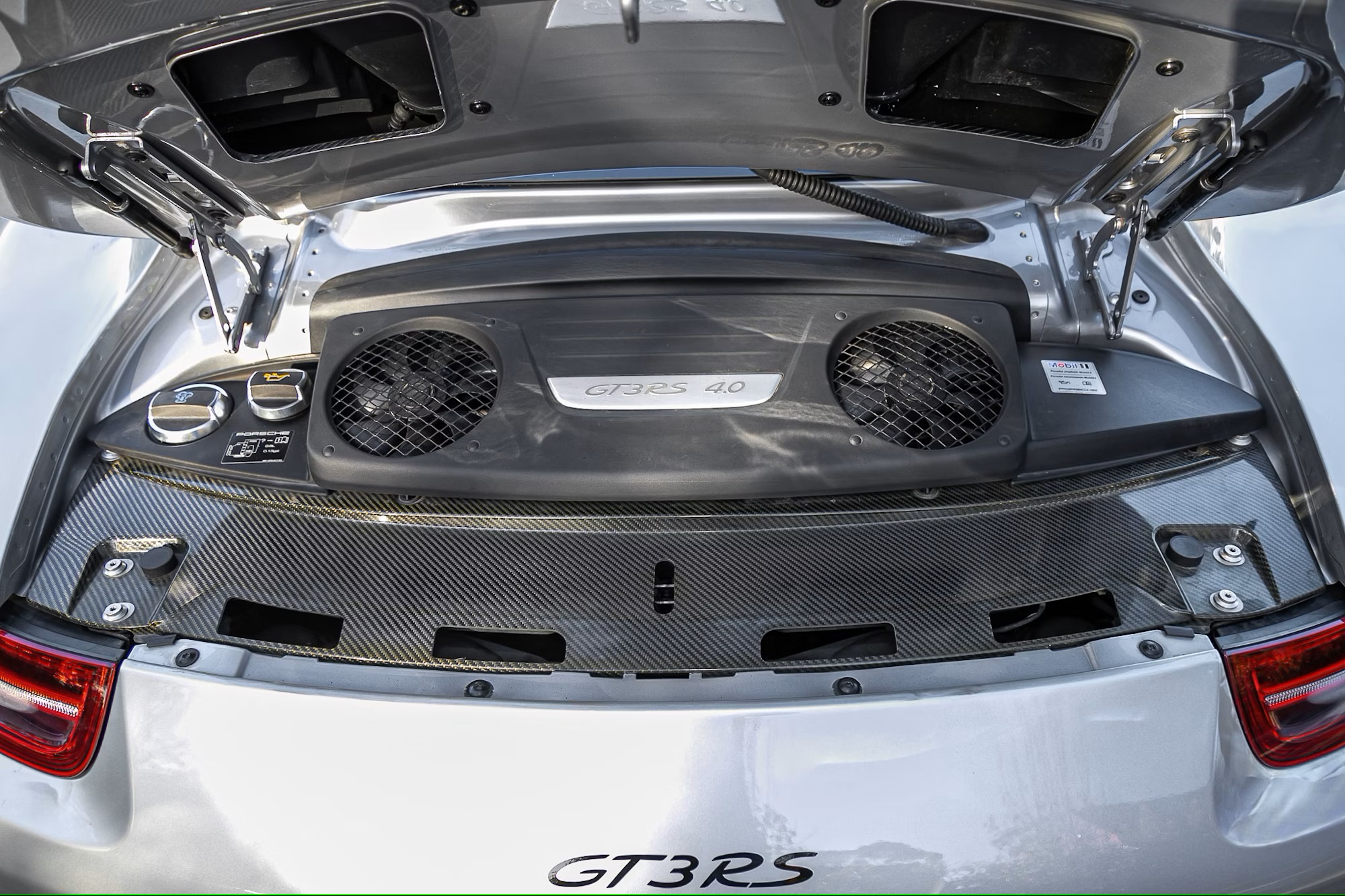 Inside, the interior boasted leather-lined carbon-fiber bucket seats with Alcantara inserts and a comprehensive Clubsport package, including a roll cage, a six-point harness for the driver, and a floor-mounted fire extinguisher, among other track-oriented equipment.
Photo Source: Collecting Cars