This 'Sooner' 911 is based on a 1990 964 Carrera 2 and has undergone significant modifications to both its appearance and performance. The car has been given a retro 'backdate' aesthetic, with the body shell stripped and ice blasted before being fitted with F-model steel front wings and wide body rear steel wings. The rear end has been modified to accommodate F-model tail lights, and the front and rear bumpers have been revised to create a bespoke look. The engine lid now features an integrated rear spoiler and chrome grille, and all exterior lights have been updated to include LED headlamps.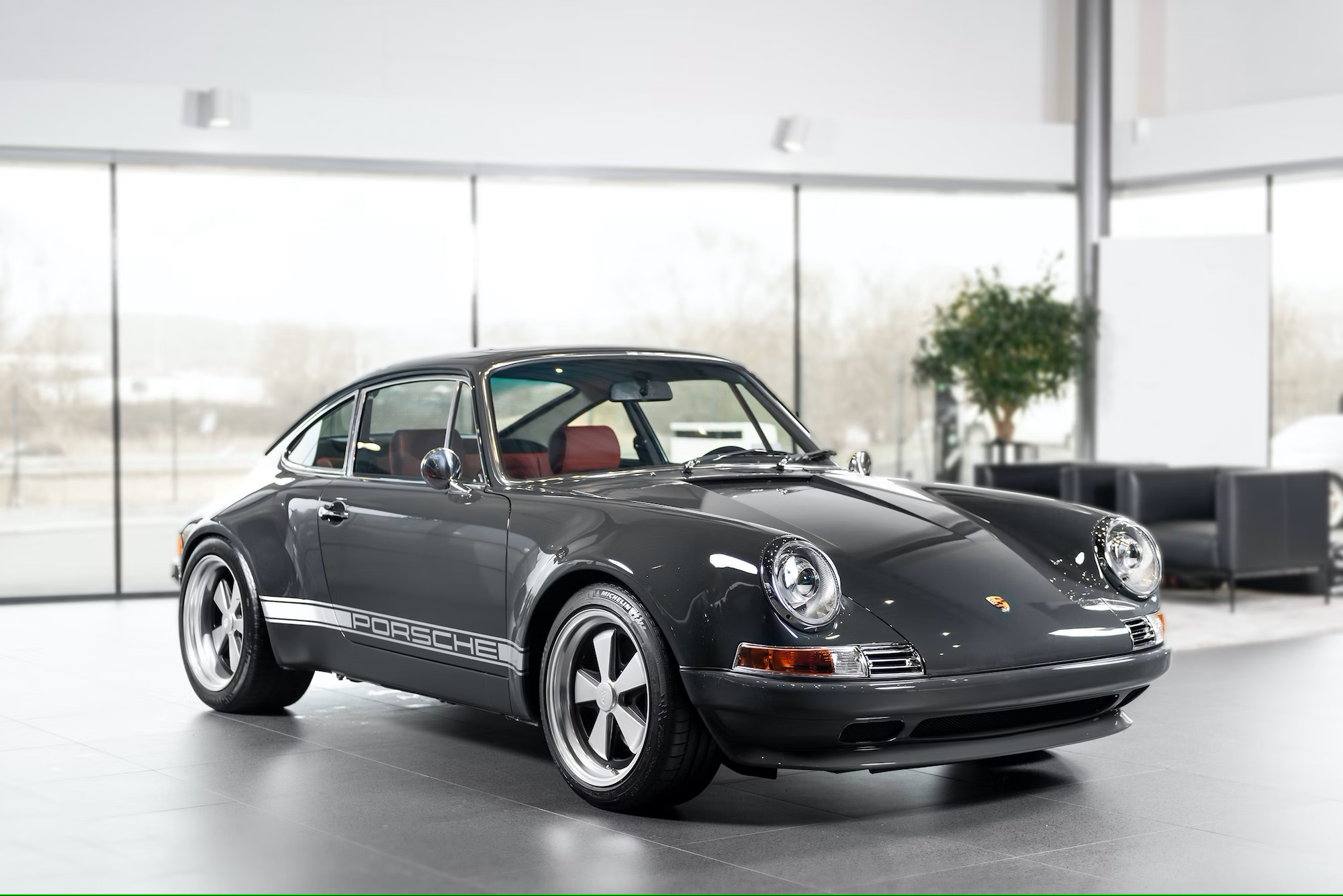 Under the engine lid, the original 964 motor has been modified and built up to become a 4.0-litre naturally aspirated flat-six, producing approximately 385hp. The car now boasts a six-speed manual transmission and a limited-slip differential from the 993 generation model.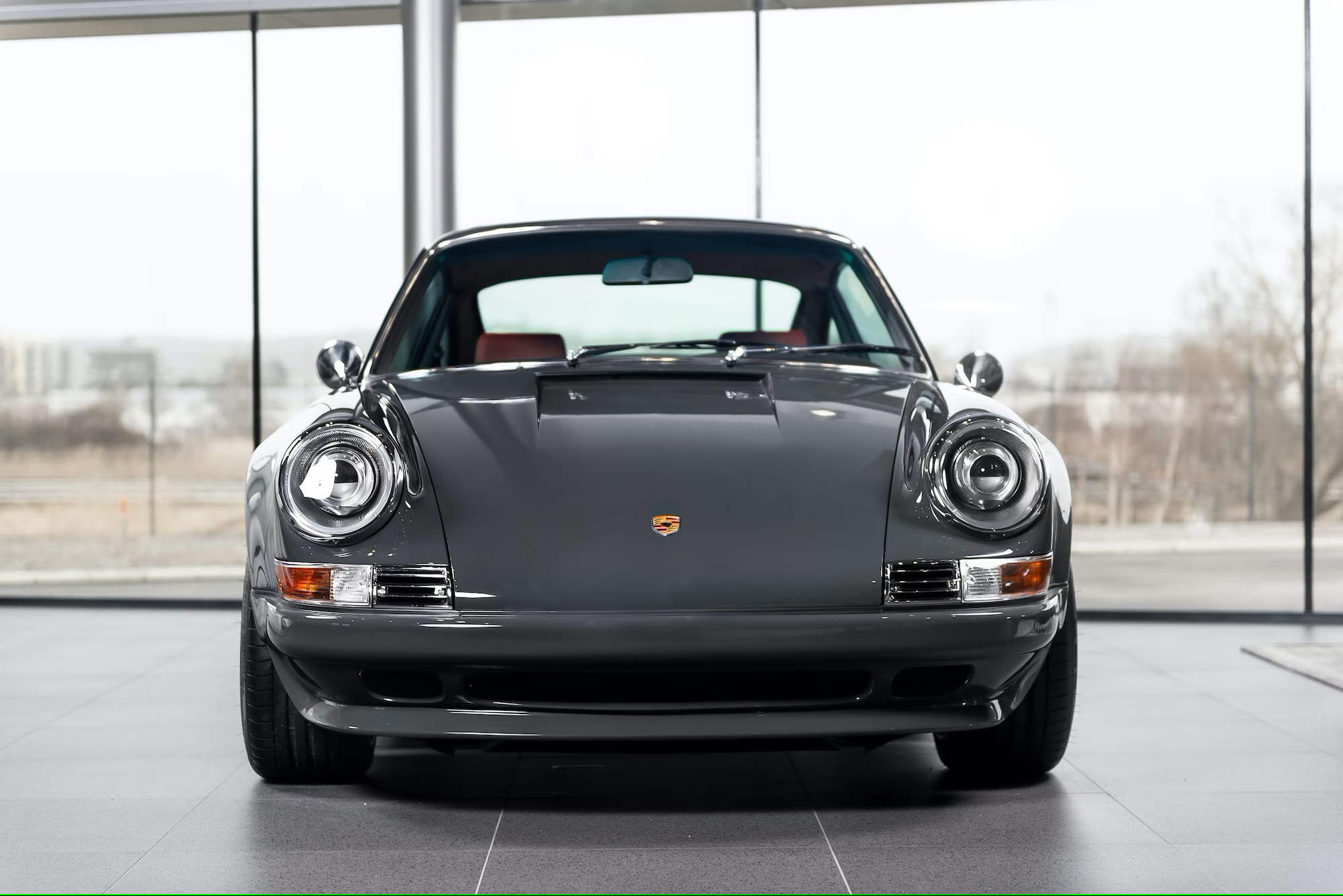 Inside, the car has been fully re-trimmed with Carrera Red leather upholstery and black Alcantara accents for the dashboard top and parcel shelf, and black carpeting. The restored instruments are complemented by a custom '917 style' steering wheel trimmed in Alcantara, and the air conditioning system has been refurbished. The car is also equipped with electric windows and a Porsche Classic head unit featuring navigation, DAB, and Bluetooth.
Source: Collecting Cars