The greatest version of the 959 is, and always will be, the Rothman's liveried Paris-Dakar racing version.  Built in 1985 for three-time Dakar winner René Metge, this 959 is just one of three cars produced by Porsche to take on the grueling Paris-Dakar rally that year.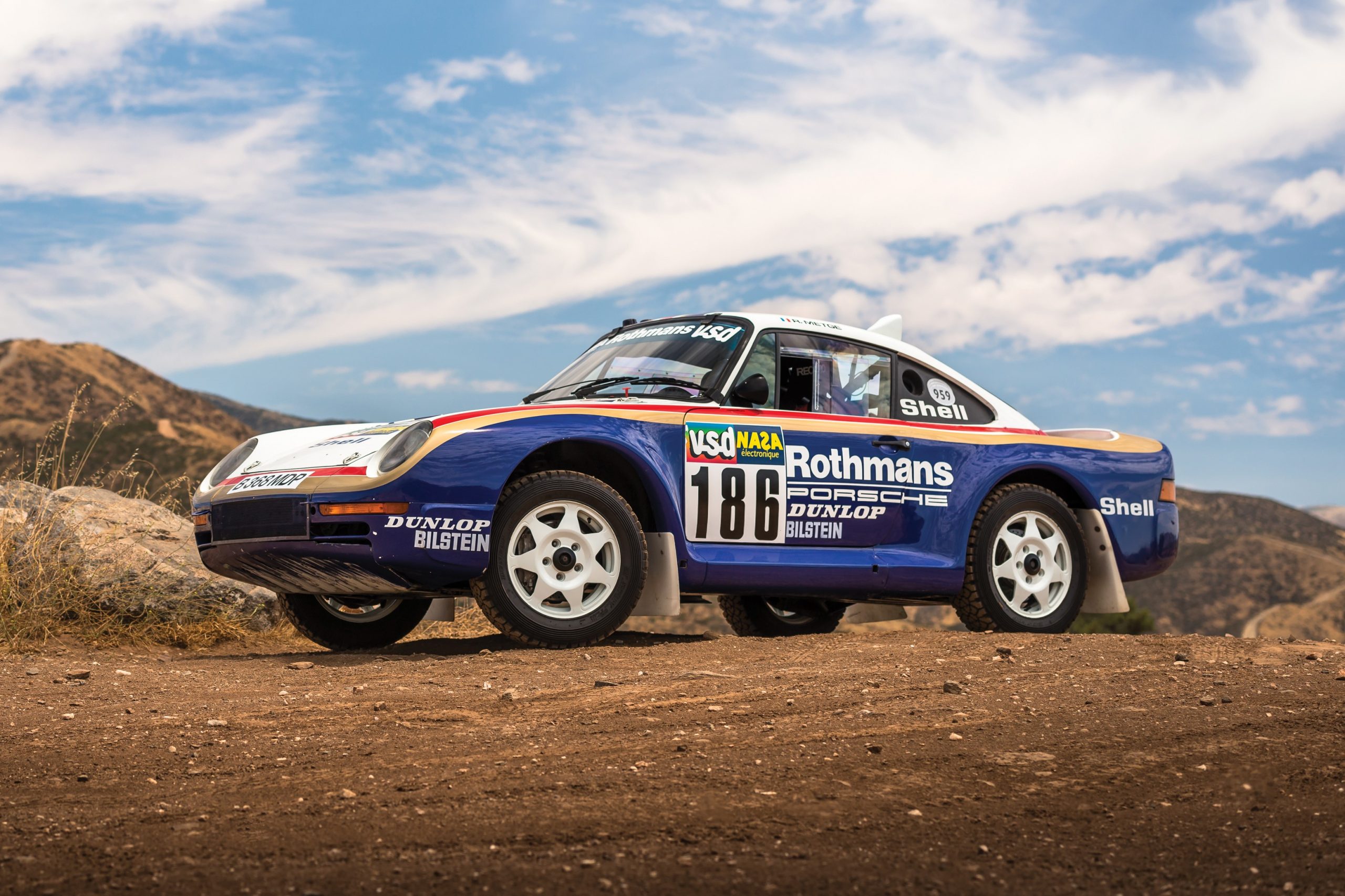 The 1985 rally didn't go well for Porsche, unfortunately, as this very car retired early with an oil line failure, and the other two cars crashed. Many a lesson was learned, however, as Porsche took first, second, and sixth in the following year.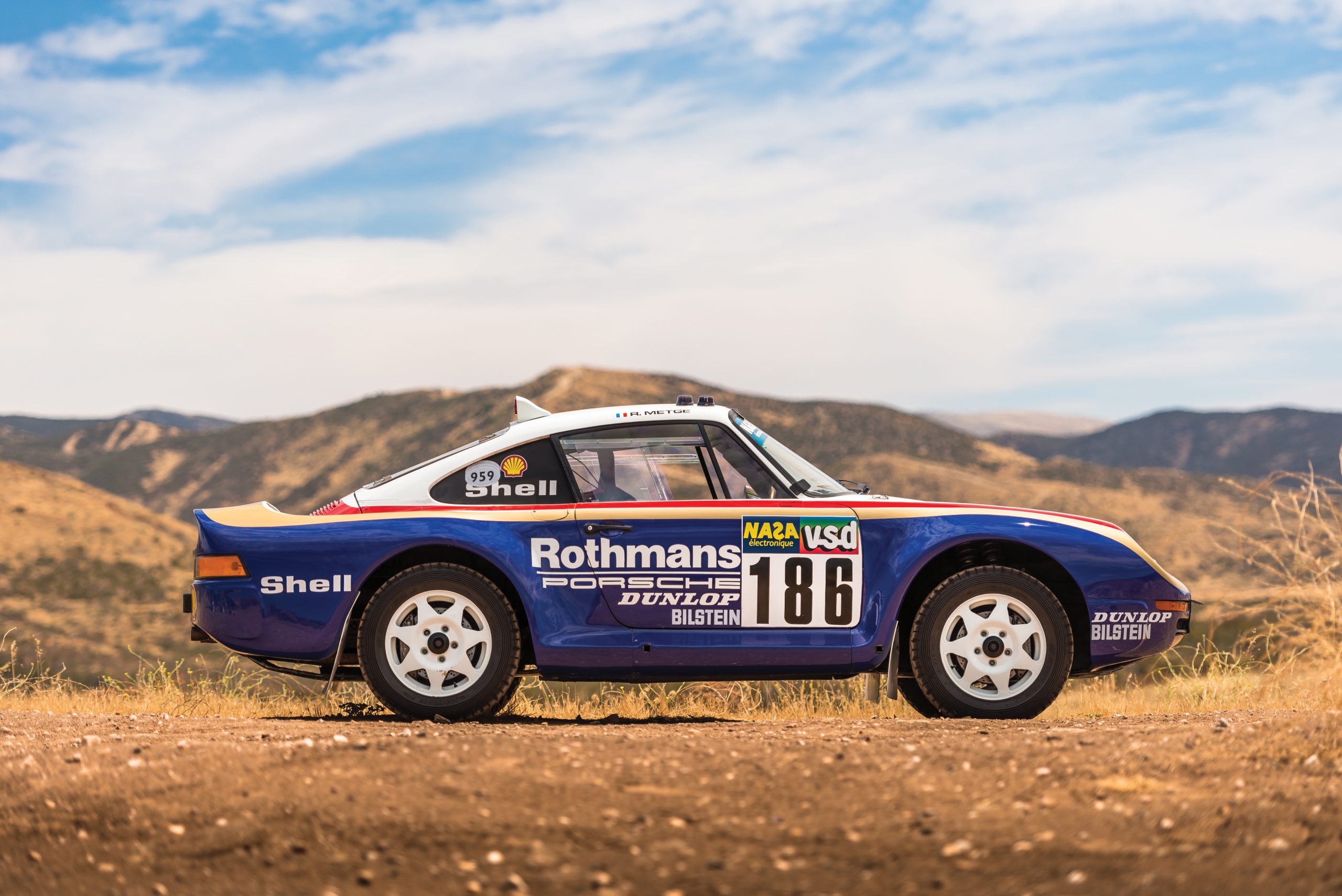 Porsche produced only seven examples of this race-prepped rally rocket. Five of those remain and it is believed that two or three reside in private collections. As a 1985 model, this car boasts a naturally aspirated 3.2-liter flat-6 out back.
Photo Source: RM Sotheby's