West Coast Customs has dramatically transformed this Porsche into a fusion of contemporary performance and the timeless body style of a 356. Using a 2008 Porsche Cayman as the base, the project involved removing a 9-inch section from the chassis to accommodate the shorter-wheelbase 356 Coupe body.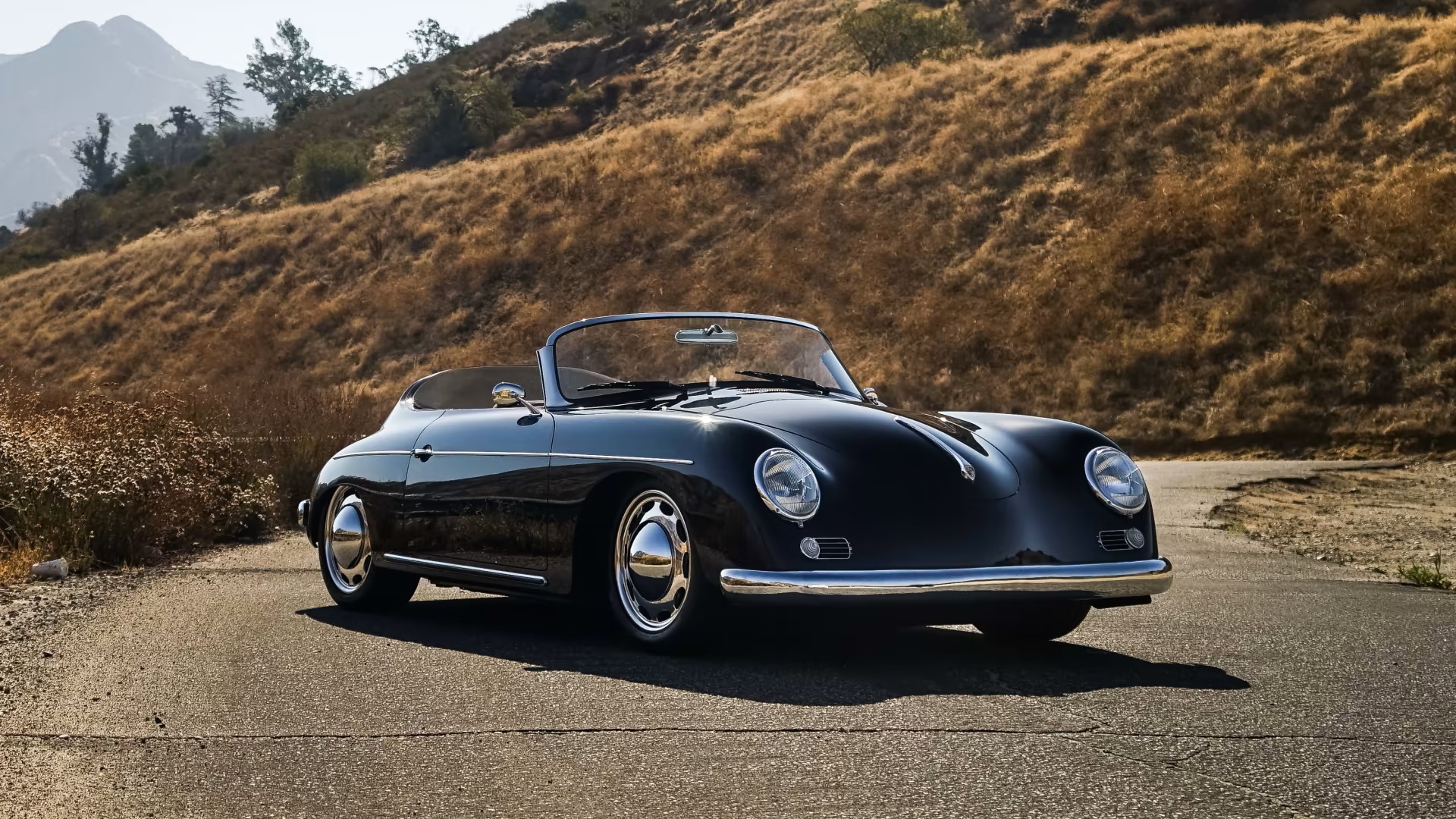 The original Cayman drivetrain and suspension were retained, including the 2.7L 240HP flat-6 engine and automatic transmission. Adapting the 356 body to the Cayman chassis also required adding 8 inches of body width and creating a custom windshield frame with specialized glass all around. The car boasts a detachable hardtop and a customized canvas cover.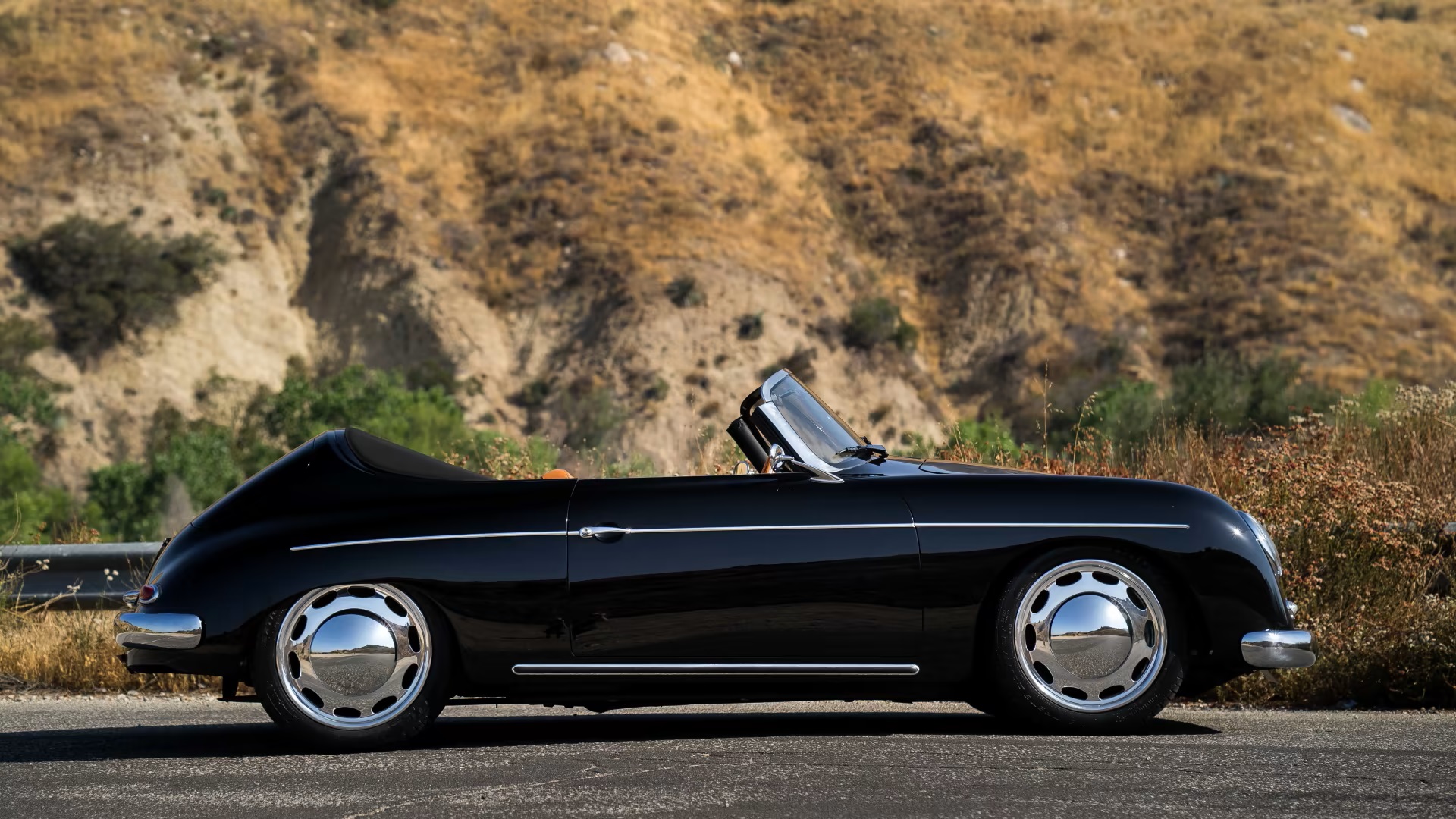 For an authentic 1950s appearance, custom one-off CNC-milled aluminum 17-inch wheels were crafted to resemble the stock Porsche wheels from that era. Various custom-fabricated elements were incorporated, such as the expanded front and rear bumpers, the rear decklid's air-inlet grille, and the billet steering wheel featuring a classic horn ring and a Porsche crest on the horn button's center.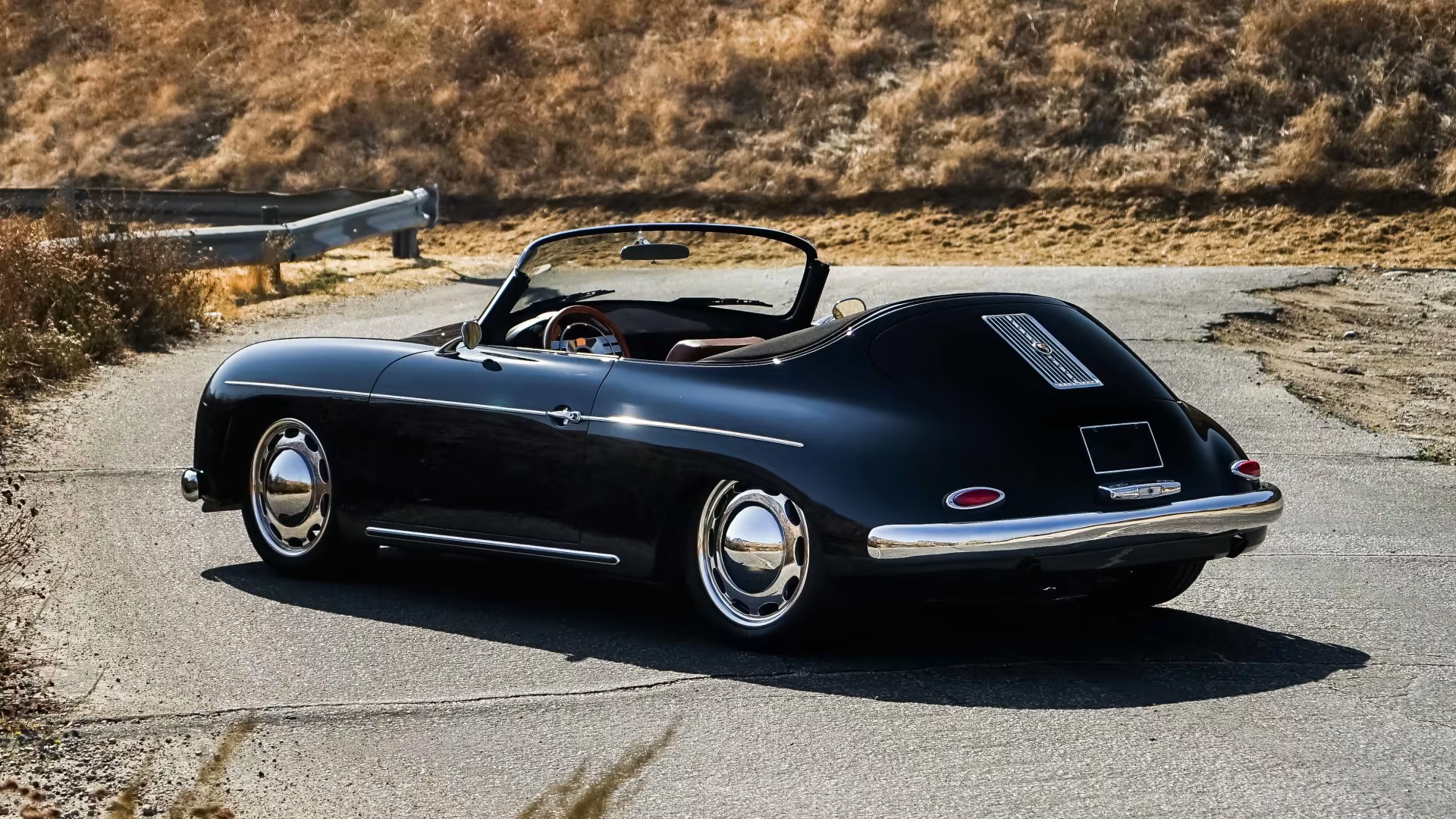 Despite its vintage aesthetic, the vehicle offers modern amenities like climate control, automatic transmission, power windows, electronic instrumentation, a 7-inch Alpine touchscreen with Bluetooth connectivity, and an ARC Audio 5 Channel Amp. The opulent interior is adorned with beige basket-weave full leather. The classic black exterior is enhanced by period-correct twin aero-style mirrors, speedster-style side spears, rocker panel deco-strips, traditional teardrop tail lights, and a horizontally mounted chrome housing that houses the backup light and license-plate illumination.
Source: Mecum Auctions