Miscellaneous Porsche Sales Brochures
We found lots of random Porsche sales brochures that didn't fit into a specific model year. This page is dedicate to all those random and miscellaneous sales brochures and catalogs.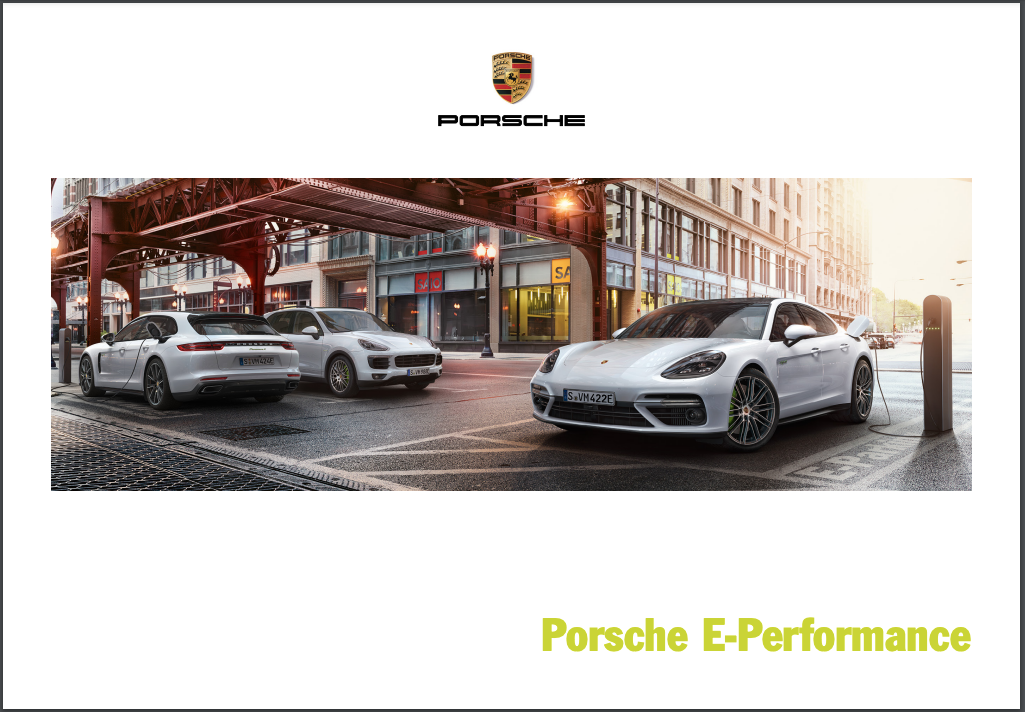 2017 Porsche E-Performance Sales Brochure
The drive system of tomorrow. It's on everyone's tongue. In everyone's minds. But, above all, it's in our hearts. That's why we're doing the very best thing we can do: exploring our own direction. And giving the world of electric mobility a boost with Porsche E-Performance. Efficiency, connectivity, adrenaline. Porsche E-Performance is each one of these. And more: more power, of course. This forward-looking drive concept makes our six E-Hybrid models even better performers – and the Panamera Turbo S E-Hybrid one of the most powerful Panamera models of all time. This is how we set a new standard for series production. And for the future of mobility…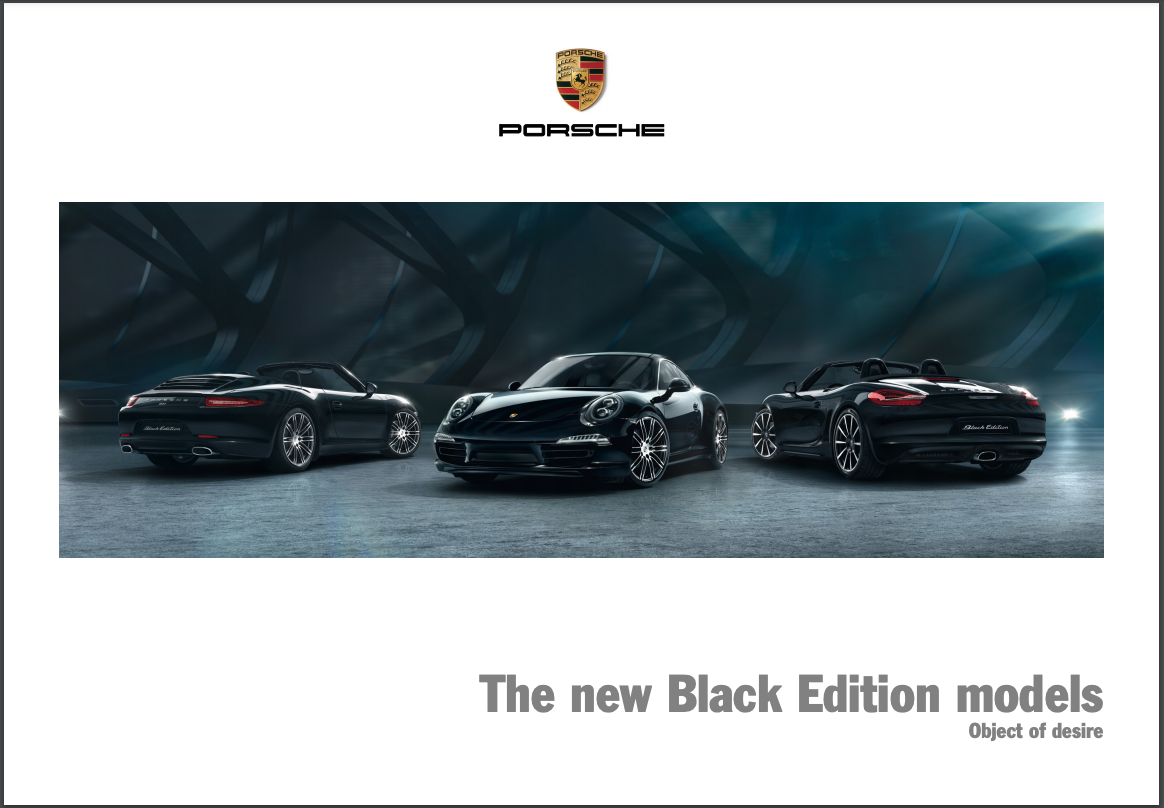 2015 Porsche Black Edition Sales Brochure
Style. Class. And a certain amount of sex appeal. Should we expect such virtues from a sports car? In our opinion: absolutely. With the new Black Edition models, we have further enhanced these characteristics. With high-quality equipment. With the performance you expect from Porsche. And a stylish assurance that leaves no question unanswered. Not from you. And presumably not from your neighbors…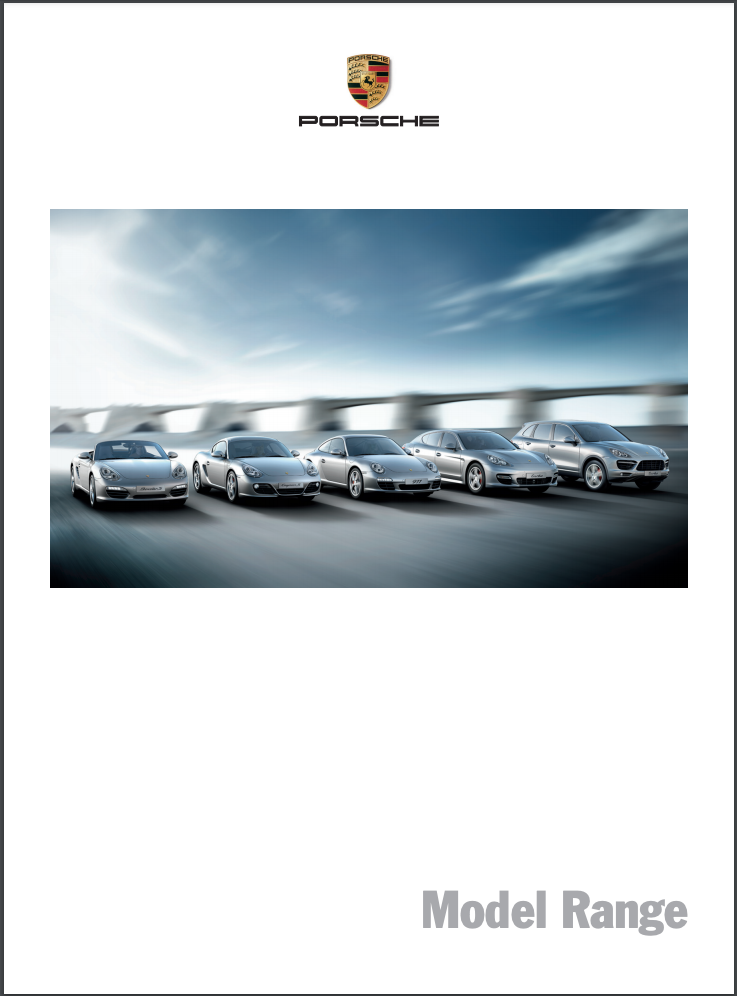 2014 Porsche Full Line Sales Brochure
Porsche has always been synonymous with the sportscar. Always on our own terms. Exhilarating, yet practical. Innovative, yet refined. Offering a wealth of personalisation options. For all models. Inside and out. Our main focus, however, is and will always remain the pursuit of performance – but with the environment in mind. Whenever we develop a new engine or technology, efficiency plays a leading role. After all, high performance demands a high level of responsibility. That, in essence, is the Porsche principle as found in each of our cars. Evolved over more than six decades. Now expressed in 31 different models. Here are the latest additions…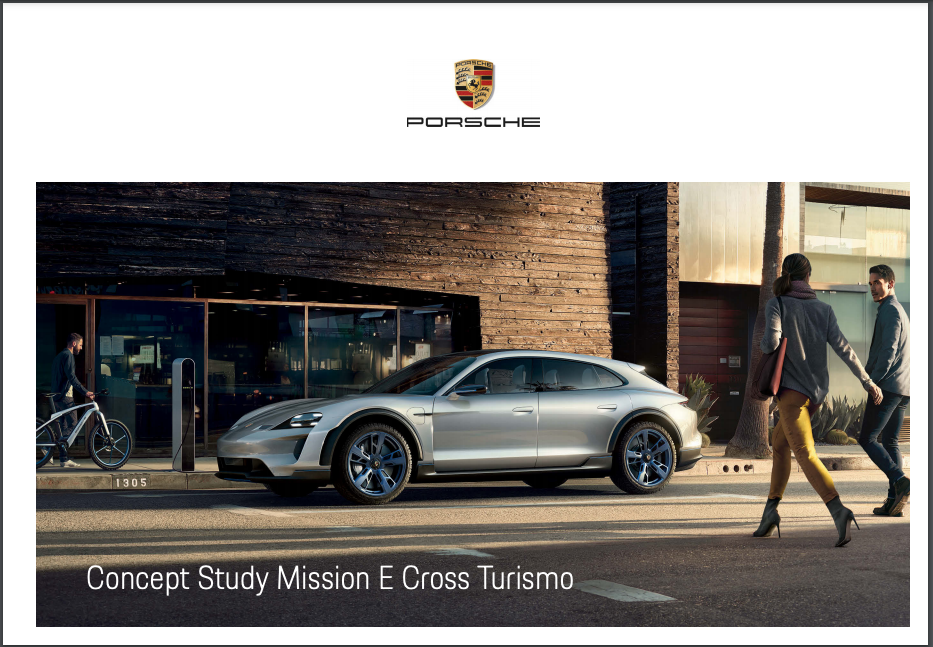 2018 Porsche Mission E PDF Brochure
What do we at Porsche think of when we look to tomorrow? The sports car of the future, naturally. But we also consider sustainable mobility and digitisation. And not least, all the enthusiasts who are full of enthusiasm for what will come. With the new Concept Study Mission E Cross Turismo, we present our vision of pure e-mobility in the form of an all-electric sports car for an active lifestyle. With four doors, four individual seats and a Turismo rear end, offering even more space for adventures to develop unimpeded. A car for everyday adventures – but with performance values that are anything but commonplace. A purely electric drive still has to meet our Porsche E-Performance requirements. For all those who enjoy exploring new terrain, we are introducing attractive cross-utility attributes such as the rear spoiler, rock rails and rear diffuser with off-road applications, a robust chassis with increased ground clearance and a variable luggage compartment….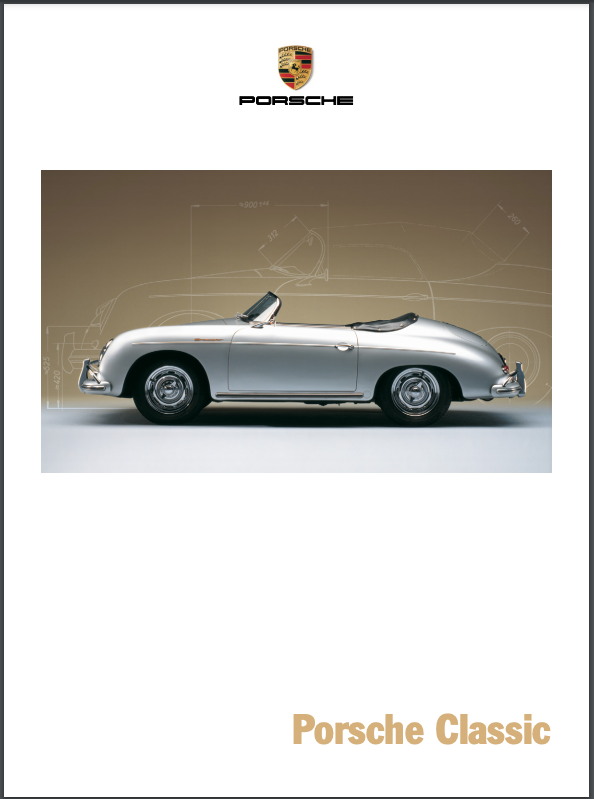 Porsche Classic: 356, 911, 914, 924, 928, 944, 968, 959 Sales Brochure (in German)
356. Für Millionen von Menschen auf der Welt nichts weiter als eine Zahl. Für einige jedoch ist sie deutlich mehr: "Dr. Ing." – und damit etwas, das sich nicht rein technisch erklären lässt. Für sie ist sie der Mythos Porsche 356. Warum wir Ihnen das erzählen? Besondere Zeitzeugen bedürfen besonderer Betreuung. Unser Anliegen ist es, Ihnen und Ihrem Porsche an einem historischen Ort eine Anlaufstelle zu bieten. Eine Anlaufstelle, an der Ihre Erwartungen an Reparatur, Wartung, Pflege, Restaurierung und Originalteile in Porsche Qualität erfüllt werden. Und nicht nur für den 356. Sondern für alle Porsche, deren Serienproduktion in der Regel vor mindestens 10 Jahren ausgelaufen ist….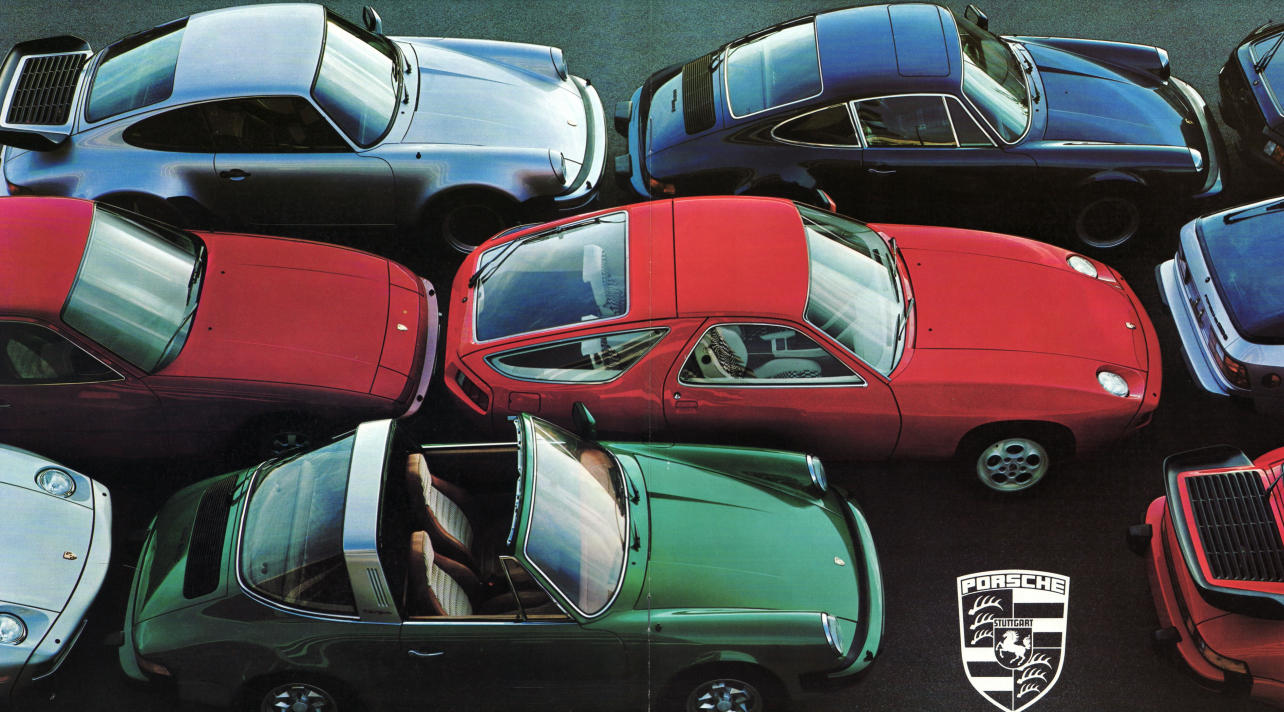 Porsche 1978 model range USA: 911 SC, 911 Turbo, 924, 928 Sales Brochure
911: "More than 130.000 have been built…" "Porsche engineers its cars to stay on the road, where they belong" 924: "Only its owner needs to know how affordable it is" "Body details were carefully studied to reduce wind noise and keep the windows and taillights clear of rain and road dirt" 928: "It has self-adjusting hydraulic valve lifters which, like the breakerless transistor ignition and CIS fuel-injection system, needs no periodic maintenance" "Entering turns, the rear-wheel alignment self-adjusts to decelerating forces to maintain ideal tracking" "Possible problems are signaled by an On-board Warning System…"

Porsche AG Brochure
"I couldn't find quite the car I dreamed of. So I decided to build it myself" "So, independence from day one has been the attitude at Porsche. We make cars which we like to drive" "From 1948, right up to today, Professor Porsche has continued to believe that if you ignore the so-called rules and do what you believe is right, rather than what is expected, there will be those who appreciate what you create and want to share it" "It has never been the desire at Porsche to create huge numbers of cars. Merely to create special ones" "Quality must come first. We will worry about the numbers later" "In over 40 years only about 650,000 Porsches have been built. And 2 out of 3 of them are still on the road" "An eastern sheik even orders a solid gold stick shift for his 928…" "911 Carrera 4: the world's first production car with electronic all-wheel drive"