While Audi has been making waves recently by agreeing to buy up a majority share of the Sauber F1 team, Porsche and Red Bull Racing could not seem to come to an agreement. Despite there being a multitude of reasons why the deal fell through, the biggest takeaway is that it appears to most that Porsche will not be entering Formula One any time soon, even with the 2026 rule changes.
However, just because one deal fell through does not mean that Stuttgart has thrown in the towel, thrown its hands in the air, and said "was a good try but no thanks." Instead, in perhaps the most cryptic way possible, Porsche has stated that they are "still investigating all avenues and remain in discussion with multiple F1 teams." We, as you most likely are, were less than wowed by that statement, so we decided it was time to get digging and see just what opportunities still remain.
What Caused The Red Bull Racing Deal To Fall Through?
The "basic" issue that caused Red Bull Racing (RBR) and Porsche to not reach an agreement was, of all things, ownership rights. RBR had just created its powertrains division at the start of the 2022 season, acquiring a lot of staff, tech, and facilities that had housed Honda F1 Powertrains before they left the sport again in 2021. Porsche saw the opportunity there to join that powertrains division with a named ownership stake, making "RBR Porsche Powertrains" the new name.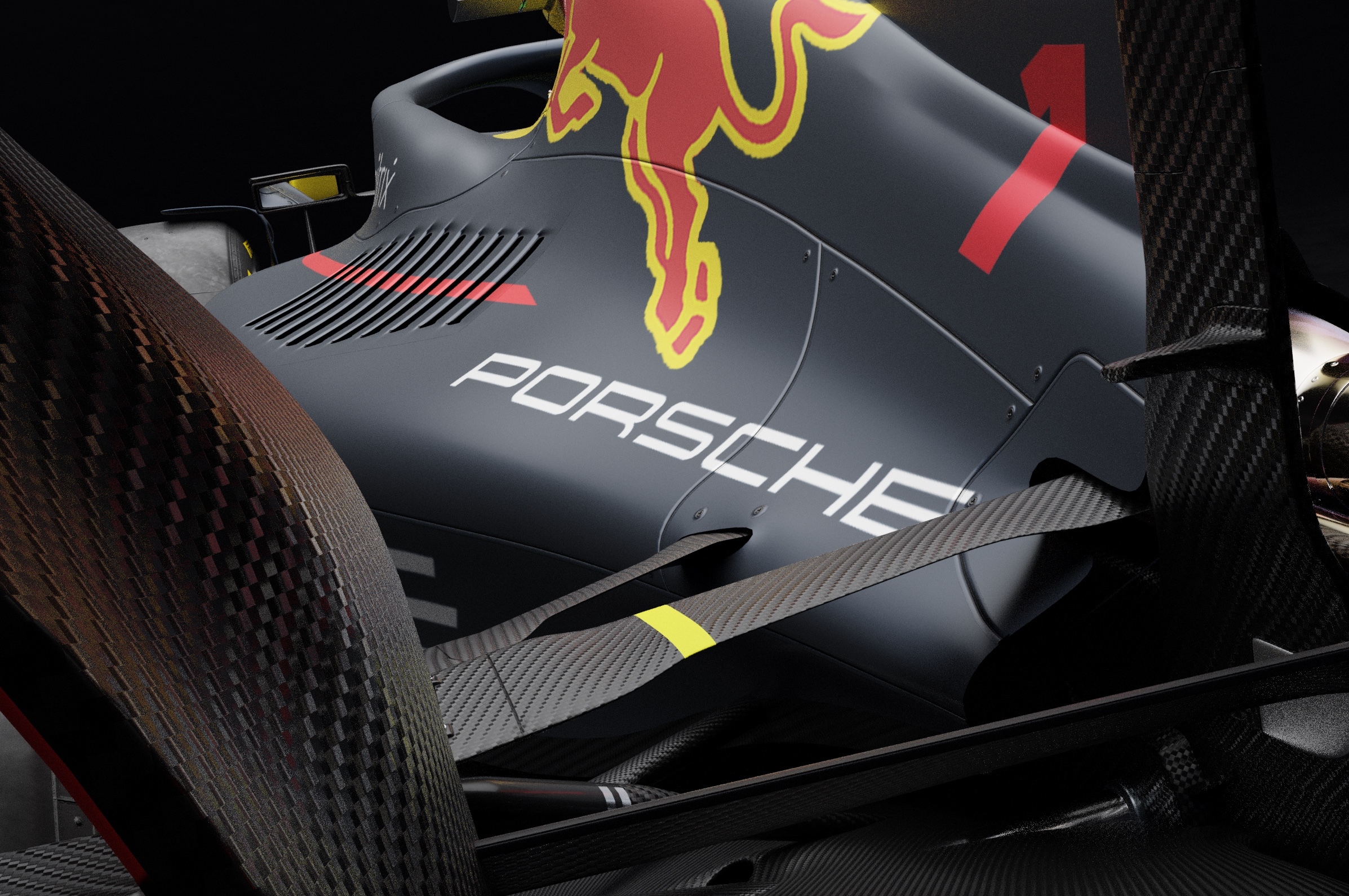 RBR, however, didn't like that plan, as they wanted to be the primary and only name on the powertrain. Alpine and Ferrari, for example, despite having other companies assist in their powertrains, still label their engines as Renault/Alpine and Ferrari, respectively. That prestige, that pedigree, is what RBR is looking for with its new powertrains department, and despite being very enthusiastic about having the engineering input that Porsche would bring, with its storied history in all forms of racing, the whole thing devolved to "No, we don't want to label our engines as Porsche engines."
This is an extremely simplified explanation of months-upon-months of deep, intricate negotiations and talks, but it wasn't the only reason the deal fell through. One of the other main reasons was that RBR was not ready to economically support Porsche while it effectively "piggybacked" on their powertrains facility while building up their own facility leading to 2026 and full integration. Such a project, while backed by the VW Group, would still require in the range of hundreds of millions of Euros to get fully operational in time.
Even the offer to buy up 50% of Red Bull Technologies/RBR, which would amount to a similar amount of hundreds of millions of Euros, was not accepted. That is primarily because RBR did not want to forfeit any control of its Formula One operation, especially as they were coming off winning the World Driver's Championship, and during the process of talks won the 2022 WDC and the Constructors Championship, significantly raising their value in terms of sponsorships and partnerships.
What Porsche Can Do Now
The real meat of this investigative dive into how or even if Porsche can get into Formula One is what remains on the table for the next three seasons, leading up to the 2026 rule changes. The RBR angle is definitely closed now, but Germans don't really make big plans without having several backup options in the wings, and that is most certainly true with Stuttgart. So, let us run down each option and why it's a viable option: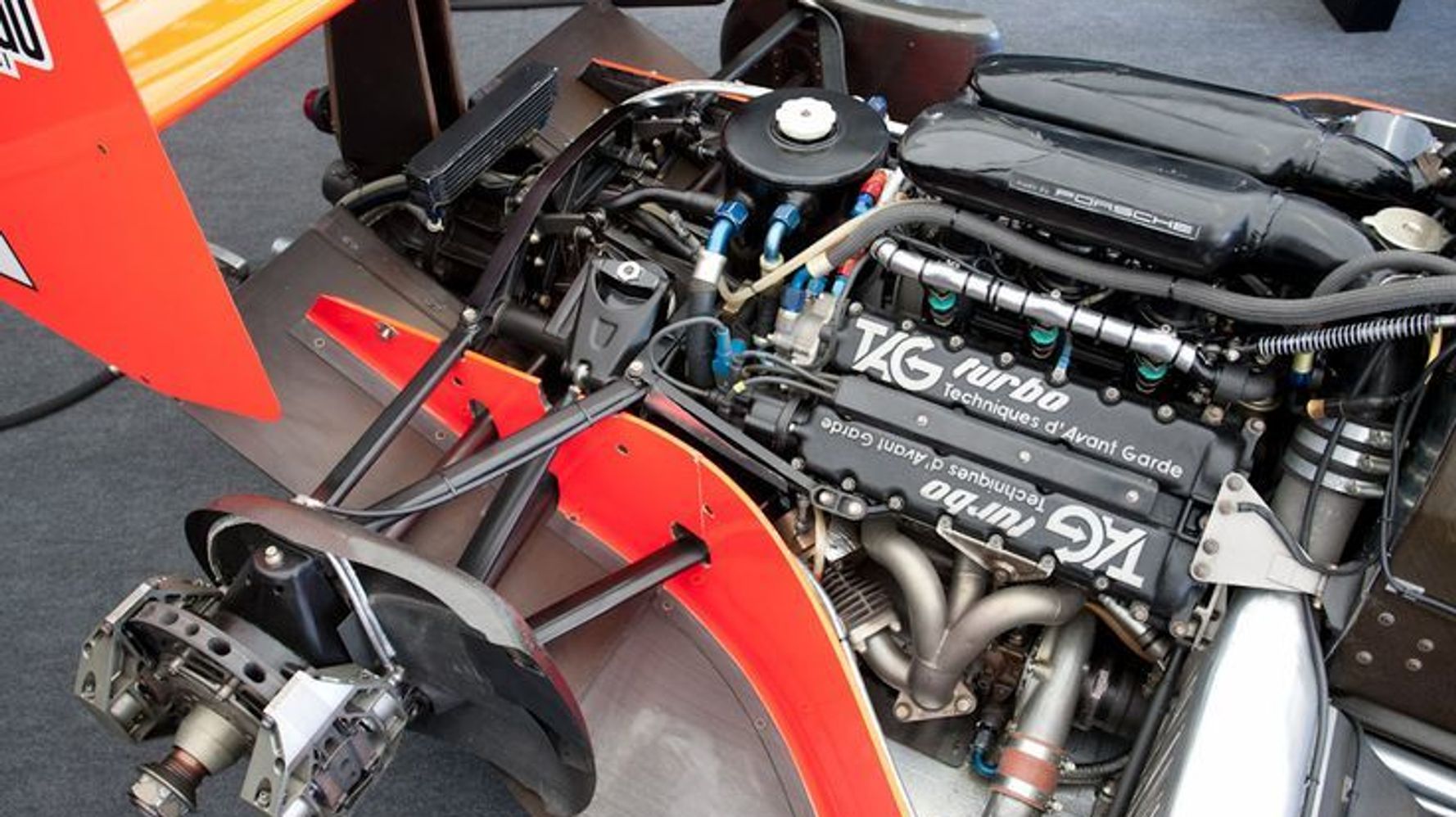 Very Unlikely: Pure Power Unit Supplier 
While a power unit order would be needed to pursue this avenue, Porsche could provide complete power units on its own. If a partnership could be agreed upon where the Porsche name would appear on the car in exchange for some factory support, much like how Honda and RBR partnered up, that could help build up further future options. Teams that could benefit from this would be positioned lower on the grid, such as Haas or Williams, where a one-to-one power units deal could be what that team needs to improve to the mid-field.
Possible: Minority Stake Partnership/Ownership
The biggest push from Stuttgart, and by proxy VW Group, was to become majority owners of a team, or at least 50/50 partners. The first option seems to be where Audi succeeded, buying up a large part of Sauber. RBR and Porsche were pursuing the 50/50 option, but when it came down to it, RBR didn't want to give the naming rights away.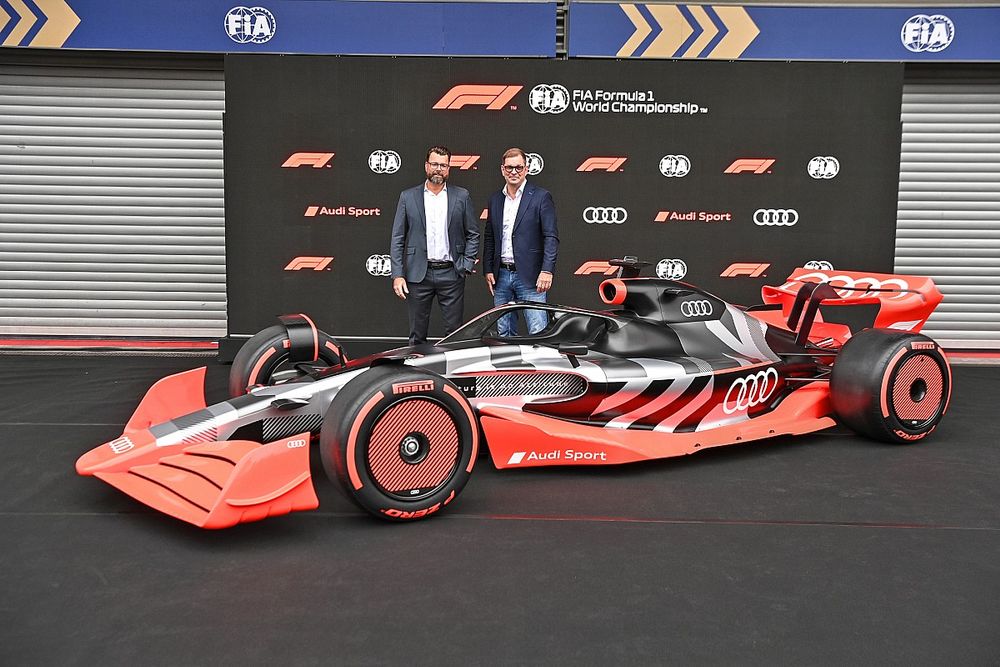 Many established teams are the same, with names like McLaren and Williams stating that any majority stake "takeover" is definitely out of question. What they did not mention, however, is that minority stake might just be possible. Even possibly no outright stake in the team, but providing a power unit and getting "Powered by Porsche" on the engine cover of the car would be much more acceptable to many teams
Possible: Buyout Of An Established Team
As it stands, there are two teams on the current grid that could be options for a complete buyout. 
The first is Haas, as up until 2022, it had been having some significant issues in terms of return on investment. Even then, in 2022, despite having some high-profile events happening such as the team's first pole position, it was still an expensive operation that divorced from its title sponsor before the season proper began. The determining factor here would be if owner Gene Haas, after pumping so much of his own money into the team to keep it going while the hunt for sponsors continues, would be willing to sell the team outright, or give up the ownership stake. As well, there are rumors abound that he has already secured a title sponsor, with the impending announcement coming most likely in January 2023.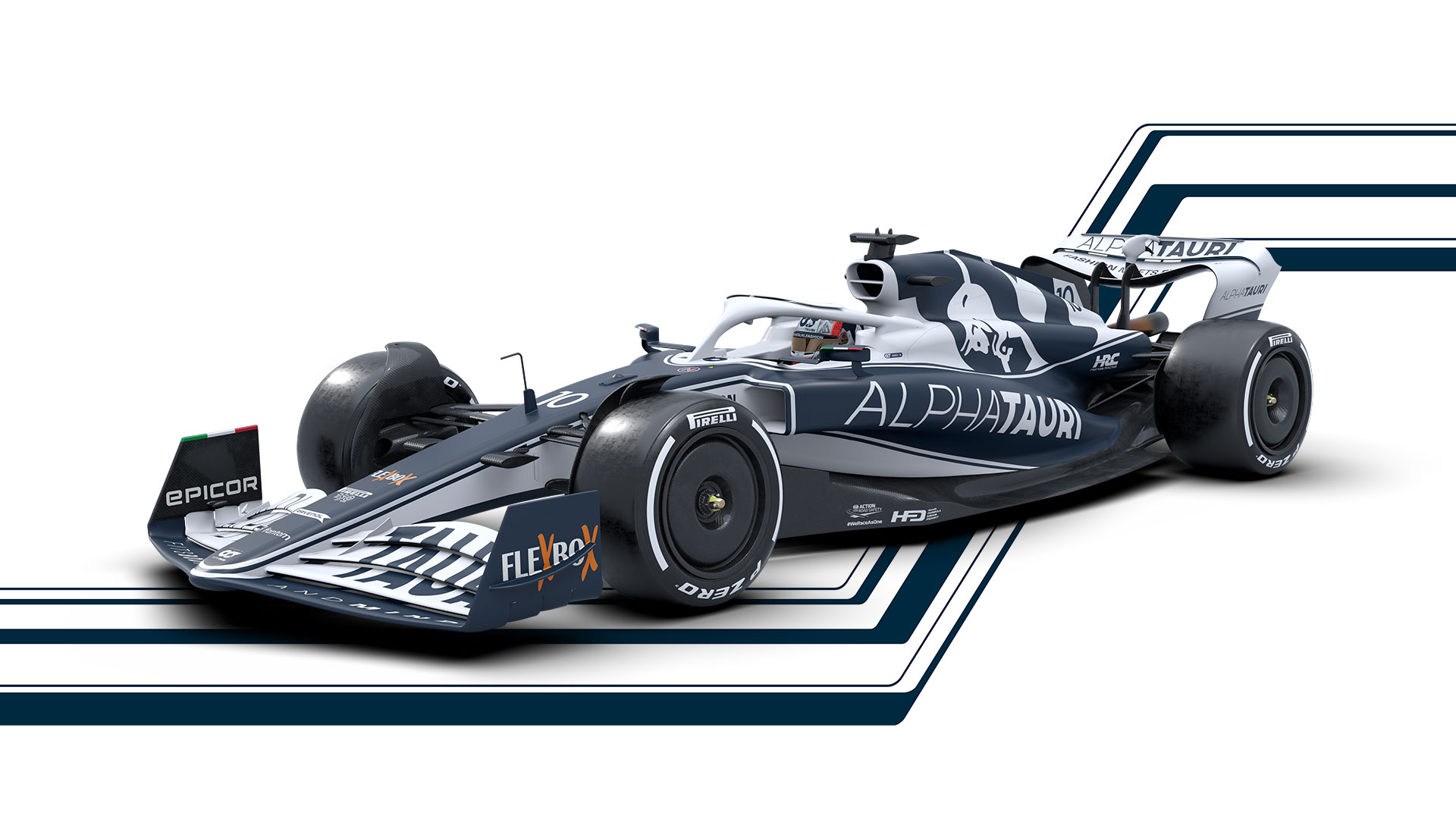 The other team is, of all teams, Alpha Tauri. As RBR's junior team, it is more an ambassadorial vehicle for Red Bull's fashion line than anything else, despite having skilled drivers and are serious midfield contenders. What many people forget is that the team, at least the team proper, has been around since 1985, being named Minardi Formula One from 1985 to 2005, then Scuderia Toro Rosso from 2006 to 2019. 
However, RBR selling Alpha Tauri is very unlikely, especially seeing as RBR motorsport advisor and behind-the-scenes-talent-hound Helmut Marko has the team positioned as the vehicle for Formula Three and Formula Two drivers to break into F1 with. It would probably take an inordinate amount of money, well beyond reason, to convince RBR to part with their junior team, but with F1, never say never.
Most Likely: Join Forces With The 11th Potential Team, Andretti United Autosports
As has been making waves lately throughout the start of December, Andretti United Autosports is repeatedly bashing its head against the FIA and the Formula One Management Corporation in trying to secure an 11th team on the grid. The biggest point of contention is that the FIA is insisting the 11th spot go to a new manufacturer, not an already well-established team. With significant investment and a 50/50 partnership, Porsche could very well be that "new manufacturer," despite already providing Formula One engines in the late 1980s.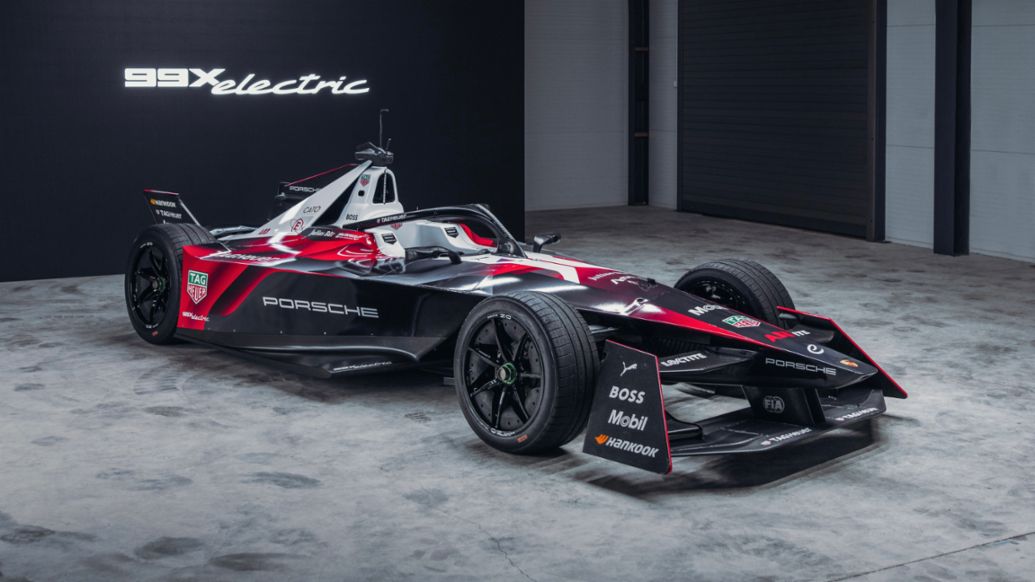 This option also holds the most likely chance of success, as United Autosport and Porsche are already motorsport partners in Formula E, making this a marriage of convenience and of opportunity should it go through. The only determining factor that could throw a major wrench in the works is the timeframe for certification and approval by both F1 Management and the FIA, as they would have to demonstrate their car and engine is up to the exacting safety and performance metrics they absolutely must pass to be accepted.
However, a loophole exists in that, having potentially already secured a spot on the grid with Audi, the VW Group could give Porsche some Audi engines, have them use a big eraser, write "Porsche" on the engine covers, and present them that way. This loophole is possible as while both Audi and Porsche are separate corporate entities, they are both subsidiaries of the VW Group.
What If Nothing Happens? What We Know Of As Of December 2022
While the options presented above are possible, none of them are guaranteed. As stated at the beginning, what everyone, including us here at Stuttcars, know of at the moment is that Porsche has not given up. It is also not as if they don't have any other new entries into other motorsports.
As it stands, entering 2023, Porsche will be racing in no less than four top-tier series: The WEC in the Hypercar class with the new 963 Prototype; Formula E with the 99X Formula Electric Gen 3 car; IMSA and International GT with the new Type 992 911 GT3 R; and the upcoming GT4 Hybrid series with the Cayman GT4 e-Performance.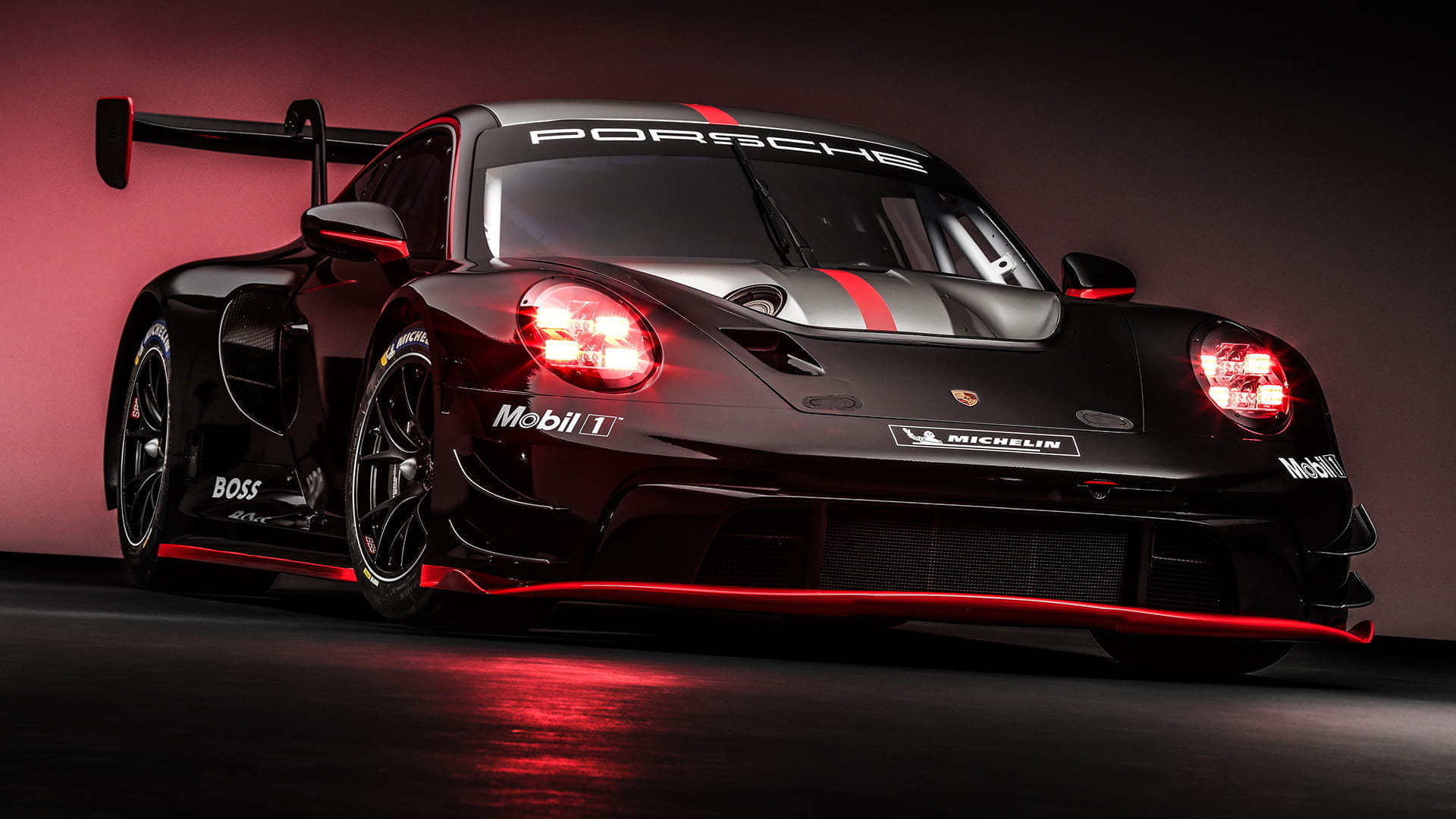 Another complication in the works is that if Porsche wanted to enter as an entirely new entity, it had to have announced that intention before the end of November 2022, as that was the deadline set by the FIA. What is particularly fluid about the whole situation, however, is that that deadline seems to be easy to move, as it was originally set for August 31, 2022, and when Porsche's talks with RBR went beyond that, the deadline was moved first to October 2022. When the talks broke down in October, the deadline was moved to the end of November 2022. So, as a deadline, it doesn't exactly seem to be solid.
This does give the most likely scenario of Porsche joining forces with Andretti United Autosport a chance at happening, but even as we head into the new year, no major news or announcements of any kind have come from the FIA or Stuttgart. It may very well be that with how often the rules and regulations are changing these days, that if Porsche don't make it in for 2026, there may be an opening for 2030 or thereabouts that is already in the works. We won't know until the pen touches the dotted line, however, so as soon as we know of any updates, we'll let you know!