Porsche 914 with V8 transplant becomes a father/son love affair
When Porsche introduced the 914 back in 1969, the automaker's intention was to bring a new entry-level sportscar into the fold that would stand apart from the 911. Unlike the 912 that it replaced, the 914 featured a mid-engine layout that provided better weight distribution than its 911-based successor. It was a svelte machine that weighed in at under a ton in its lightest configuration, and when outfitted with the optional flat-six engine that was borrowed from the 911T, it actually proved to be the faster one of the two.
Still, with an output of 109 horsepower and 118 pound-feet of torque in its most potent configuration, the 914's performance was fairly modest even by the standards of the day. That's something that the Thomas family sought to correct when they got their hands on this 1970 example, and their efforts have transformed the humble two-seater into a bona-fide road course terror.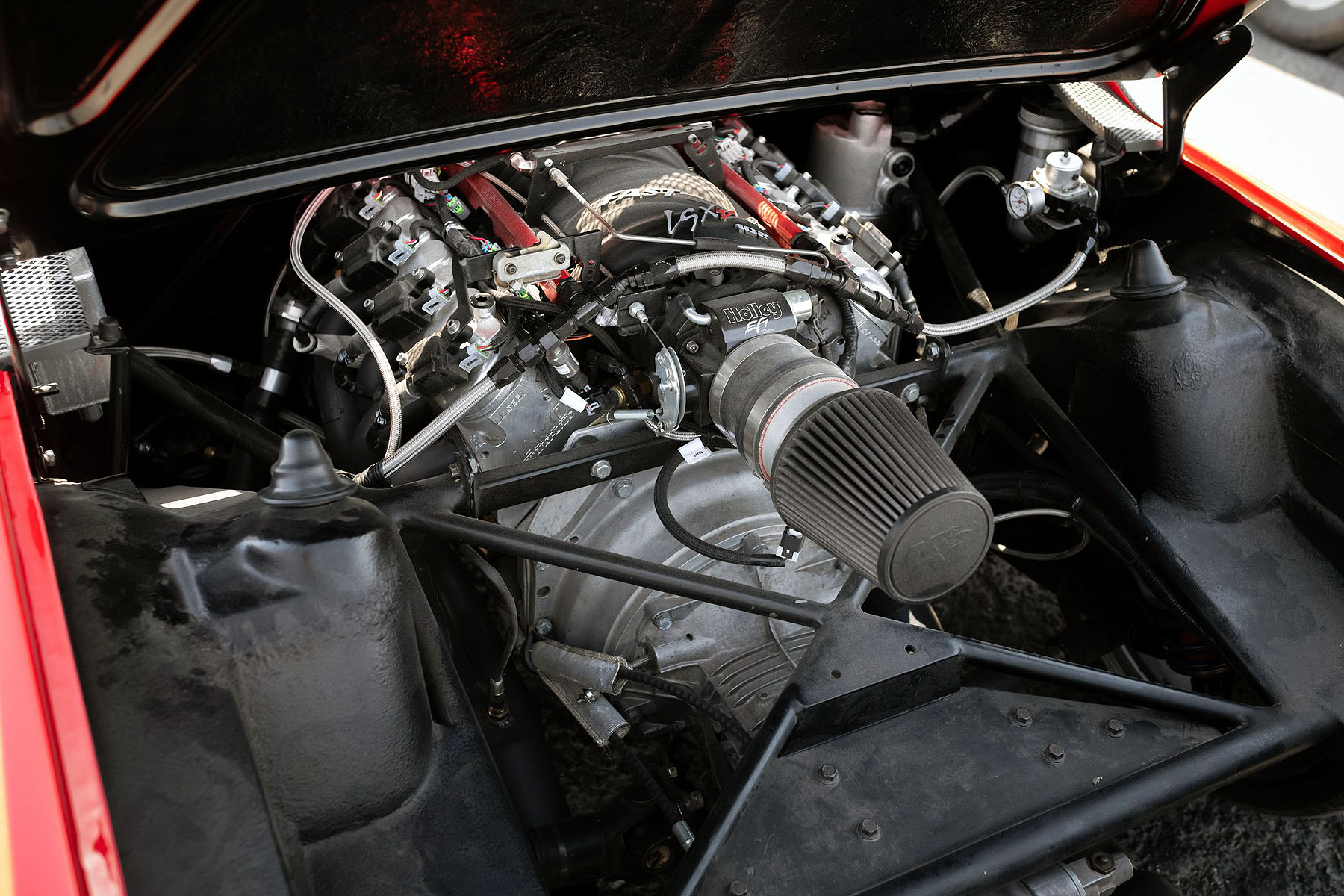 Dad's idea
"I was in high school when my dad put the first 350 small-block in this car," says Sean Thomas of Red Bluff, California. "I used to take it to the drags. He had a lot of hot rod projects, and he was really generous when it came to letting me drive them. But in retrospect, I probably wasn't someone who should have been driving this thing – I was breaking stuff! But it was definitely a lot of fun."
Thomas says that when his dad did the first V8 swap on this 914 back in the early 80s, the intent was to get serious straight-line speed more than anything else. "During my whole childhood my dad has these 914s with small-block Chevy swaps – he built quite a few of them over the years. This one was one of the last that he did, and I've always been in love with this particular car. Back then the SBC was the best option, but nobody could afford to get one with an aluminum block. Now, with all of the LS engines out there, aluminum blocks are basically free – it kind of comes with the package."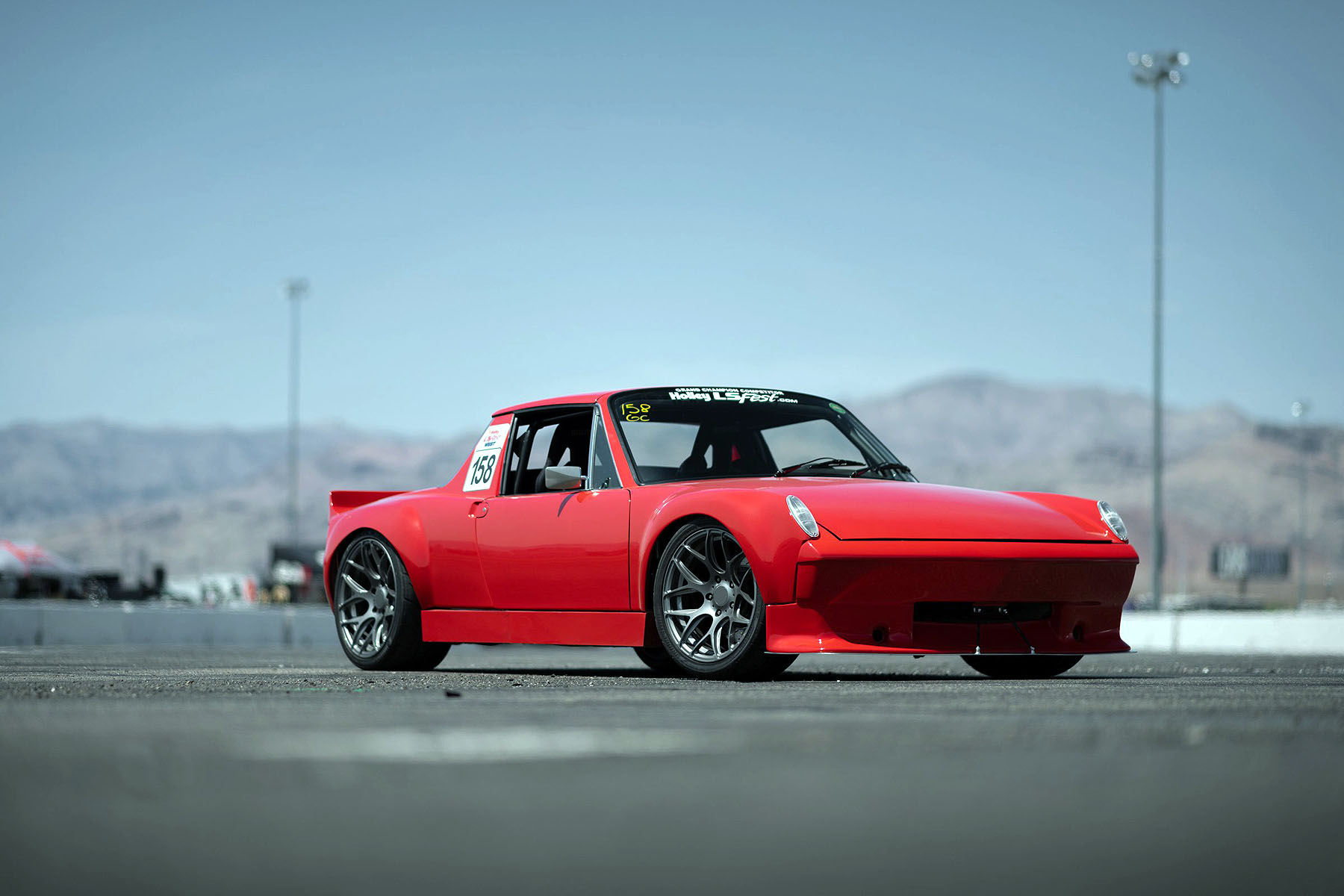 Time for a reboot
And that clear advantage helped convince Thomas to put the 914 under the knife once again in 2017. "I wanted to put a new twist on the car, so I just kind of re-did everything at that point," he tells us. "And that's when we made the switch over to the first LS."
Though it still retains its original unibody tub, Thomas points out that there's quite a bit of custom fabrication underneath the 914's skin. "Most of this car is kind of one-off tube chassis stuff, and it's caged front and rear. But in terms of making the LS work in the same space that the small-block Chevy lived in, that was pretty straight-forward. There are companies out there that sell kits so you can bolt it right in, so it was actually pretty easy to do."
Initially the 914 was outfitted with a mildly hopped up LS1. "It was like that for two or three years, and to be honest, that was all the power that this car ever needed," he says with a laugh. "I just got bored and decided to tear into it again."
LS1 to LS3: bigger is better
The current power plant consists of an LS3-based 372 cubic-inch V8 that's equipped with a solid roller cam, a FAST intake, Mamo Motorsports cylinder heads, and "all the good stuff," says Thomas. The combination makes 589 horsepower at the wheels, and that gives the 2300-pound 914 a power-to-weight ratio that's on par with a McLaren F1.
"We also made the switch over to Holley EFI when we put in the LS3. With the old GM EFI you just can't get any RPM out of it, and that's kind of what this engine is built for. I wanted minimal torque to reduce the chances of breaking stuff, and in a car this light, you're never really lacking for torque anyway."
The grunt is channeled through a ZF five-speed transaxle. "It's basically the same gearbox that was used in the De Tomaso Panteras and Ford GT40s back in the old days," he explains. "It's hard to find a transmission that works in this layout and can take all of that torque – the Porsche stuff can't handle it. My dad actually bought this transaxle brand new in the crate probably forty years ago, and that's what this 914 has had ever since."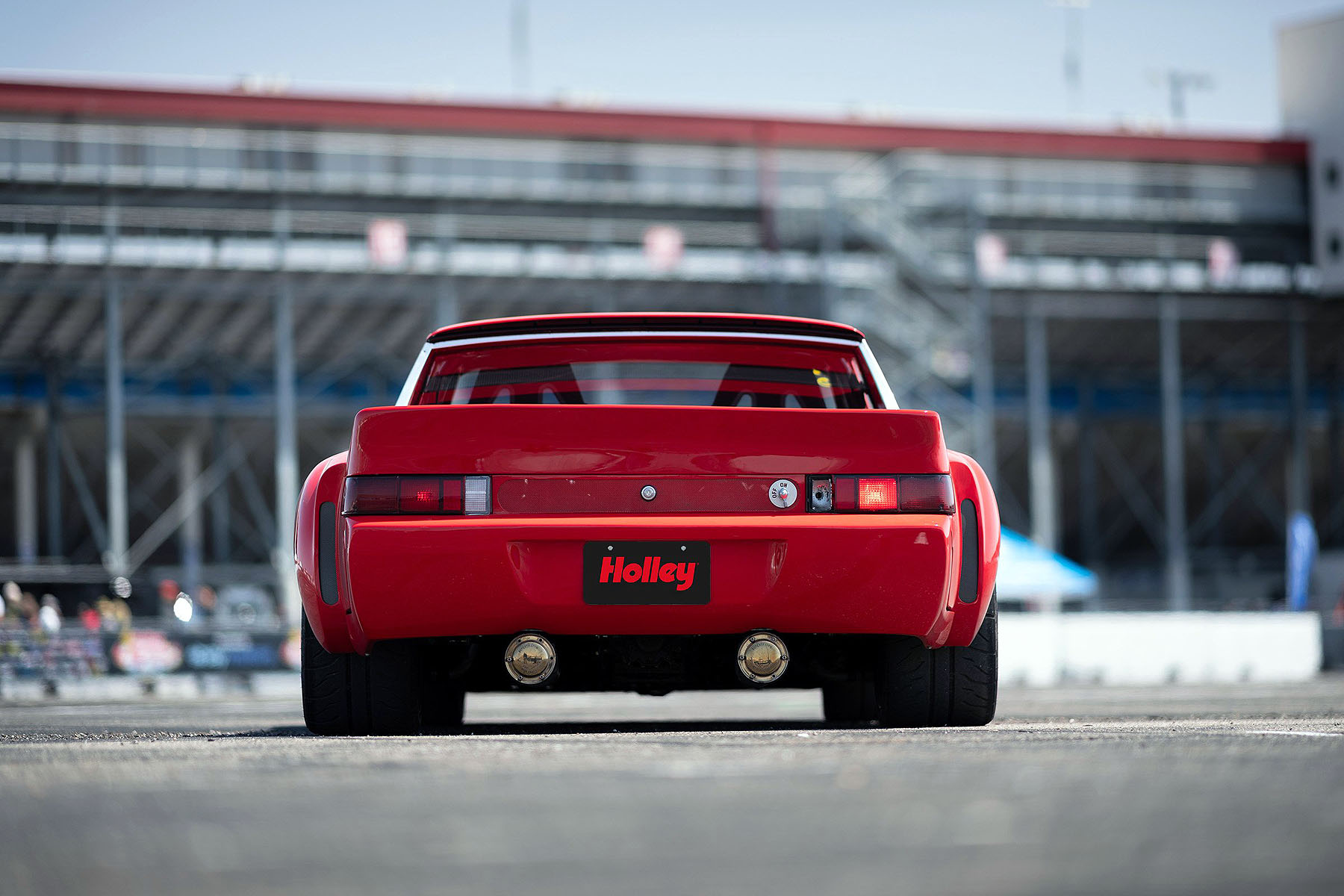 Other mods
To ensure that the chassis could keep up with the considerable power on tap, Thomas outfitted the car with a 935-style front end and installed Elephant Racing coil-overs and big Wilwood brakes at all four corners. "And there's a sway bar up front, but not in the rear," he notes. "We've kind of played around with that combination, and it just doesn't seem to improve it to have a sway bar in the back." Momo racing seats are also on hand to keep Thomas and any would-be passengers firmly in place during the high-speed maneuvers that the car is capable of.
"The main focus for the build was to make the car excel in the autocross, but it also really needed to be able to do it all," he says. "When I went through the car six years ago, my intention was to campaign it in a series like Optima, so it had to be able to hold its own in a lot of different scenarios. And it does. This car almost feels like cheating because it's so light."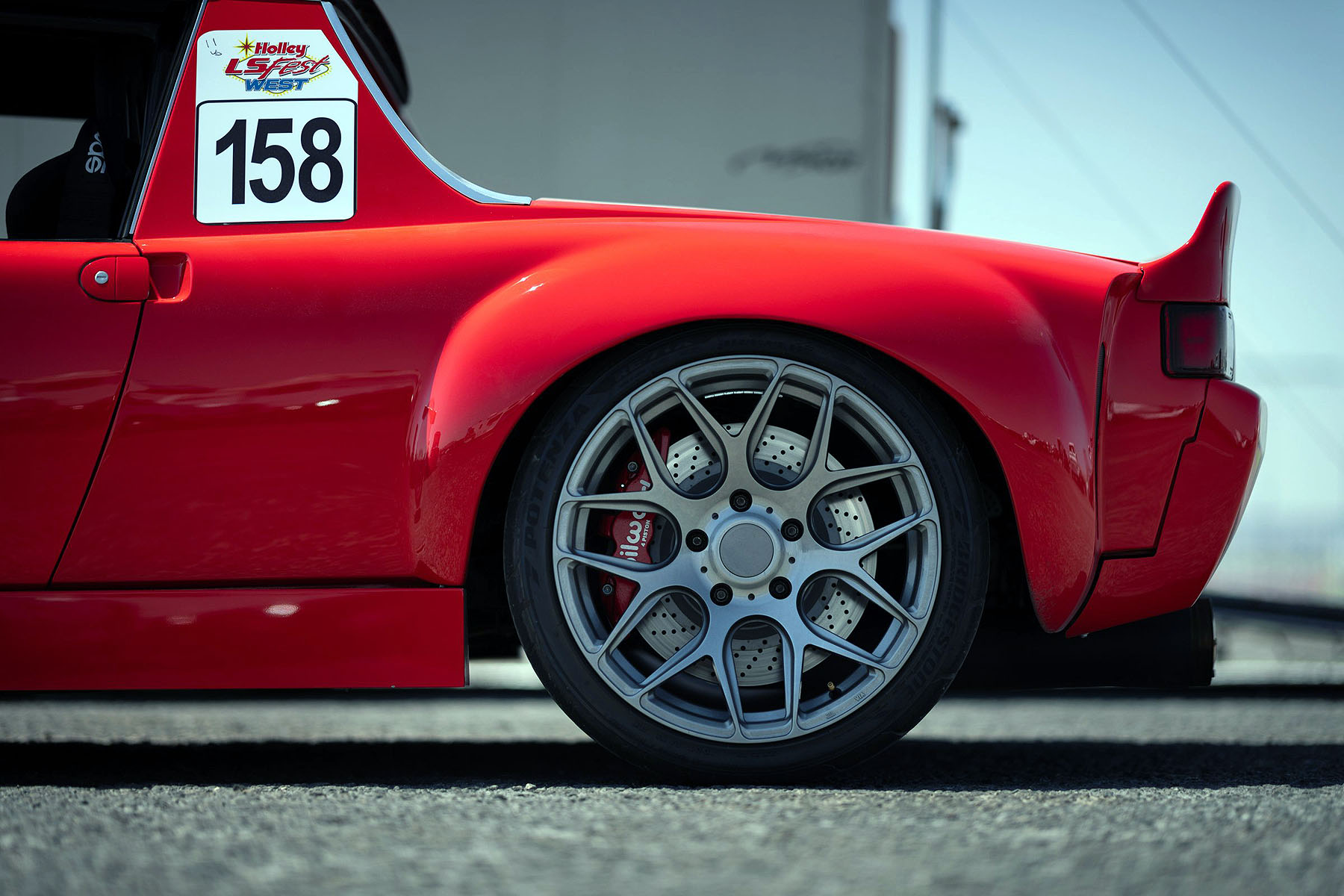 Proof is in the pudding
Thomas placed sixth among nearly 40 entrants in the Vintage class at LS Fest West 2022, but he's convinced that the car is capable of more. "I'm always tinkering with it, but I rarely get any actual seat time. If you put one of these hot shoe drivers in this car, I think they could fight for the win."
But now that the engine and chassis setup is largely dialed in, he has been able to turn more of his attention to the details that may help shave off those extra tenths out on course. "This pedal assembly is just some stuff from the 60s that was made by some guy out in LA who worked on dune buggies. So I want to take that out and put in a nice Tilton setup in here. I think it'll make it easier to heel-toe, and be more precise in general."
Hear the rumble
How do you feel about V8 transplants in Porsches?