Direct from CarScoops.com, is news of Porsche's next "Heritage Design" projects, the ST takes its name from a rare lightweight 911 built for competition in the early 1970s, though Porsche has no plans to race the new car. It follows a similar path to the Sport Classic, cherry-picking some of the best bits from Porsche's other 911 models and bundling them together in a limited-run car with a huge price. Both feature manual transmissions but should be very different in character.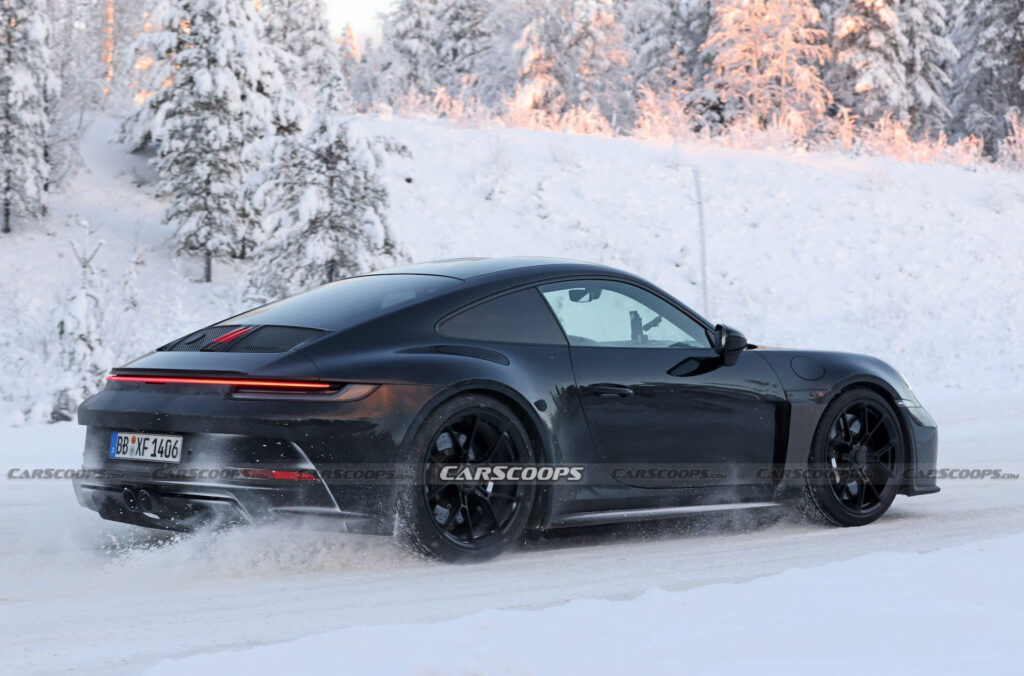 Why? Because while the ST shares the Sport Classic's double-bubble roof, it is likely to swap that car's 911 Turbo engine for the 4.0-liter naturally aspirated motor from the GT3 RS, meaning it's more like a successor to the 2016 911 R. Unlike the 503 hp (510 PS) GT3, which comes with a choice of transmissions and can be specked with or without the big wing, the 518 hp (525 PS) RS is only available with a seven-speed PDK and the full spoiler package. So the idea of a 911 with RS power, a manual box, and a super-stealthy visual presence has real appeal.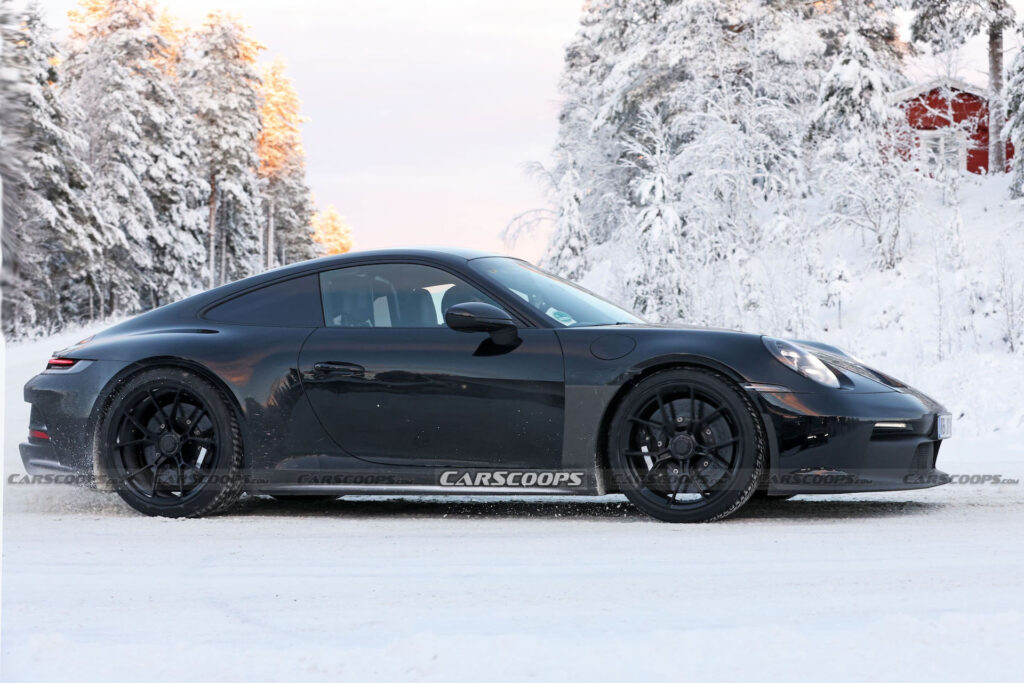 Not that you're likely to mistake the ST for a basic Carrera. These spy shots reveal the GT3 hood vents and center-lock wheels, a boxy front bumper with a large central air intake, and the slash-cut carbon doors and similar front fenders (minus the saw tooth top vents) to those on the RS. At the back, there's a circular heritage badge. Still, no sign of the retro ducktail spoiler seen on the Sport Classic – the original ST predated the legendary Carrera RS 2.7 that made the ducktail spoiler famous. Hence, the modern version also goes without.
Please see CarScoops.com for more information.