Live now on PCarMarket is a one-of-a-kind Porsche 911 Classic Reimagined by Singer dubbed as "Dartmouth Commission". Featuring a Delicate Blue finish complemented by custom red woven leather interior, it comes with a hand-built 4.0L flat-six made by Ed Pink Racing Engines in California. The car also boasts a host of other features like titanium exhaust system, larger Brembo brakes, a center-fill hood, 917 custom wood shift knob, and an external oil filler.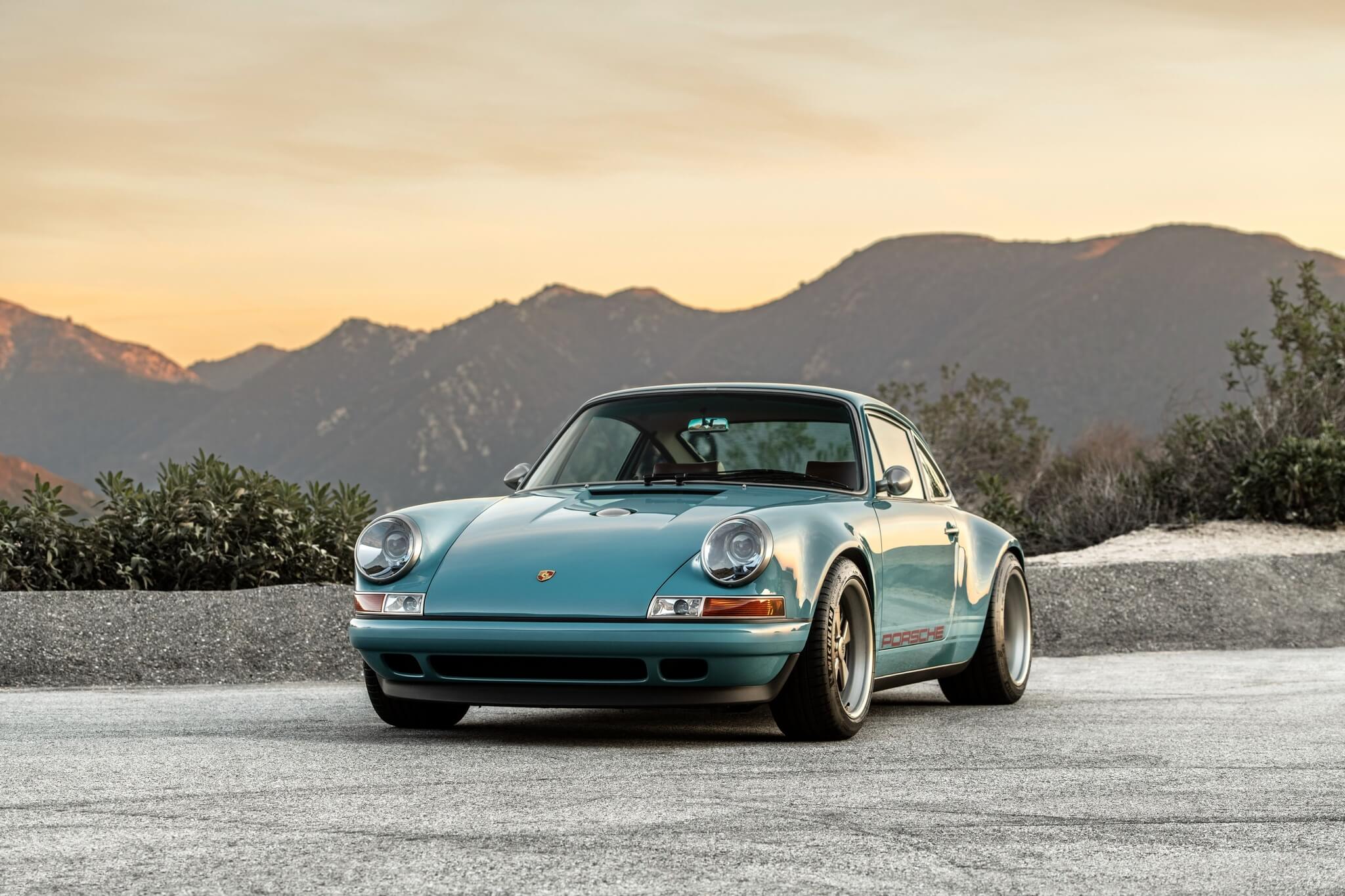 The Darthmouth Commission started out as a 1989 Porsche 964 Carrera 4 Coupe. It was then modified so it can accommodate a new backdated carbon fiber bodywork. As mentioned above, it is  finished in Delicate Blue and has Porsche stripe graphics on the left and right side. Other exterior highlights include external oil filler lid, a hood with central fuel filler, nickel-plated brightwork, painted rear bumperettes, and red brake calipers. It is equipped 17" forged aluminum Fuchs-style wheels come finished in Michelin Pilot Sport 4S tires. Also, the seller also indicates that a clear Xpel paint protection film has been applied over the full exterior.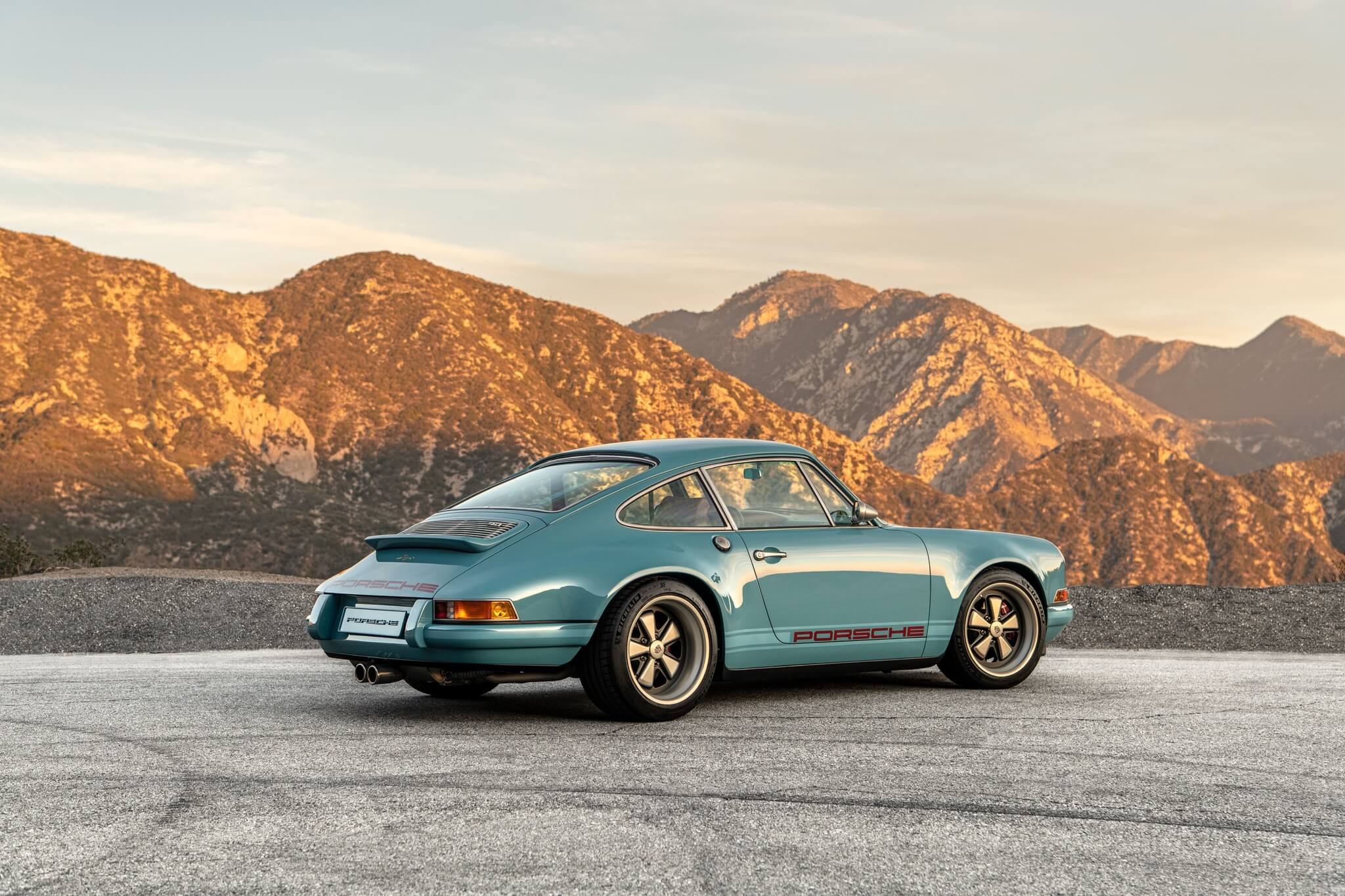 Moving to the interior, you'll see a cabin that's finished in red Italian leather with woven suede-mix inserts and contrasting Delicate Blue accents while the lower panels are trimmed in dark brown leather and the roof is lined with perforated Ivory leather. Additional interior amenities include 8-way Recaro touring seats, drilled floorboards and pedals, a leather-wrapped MOMO Prototipo steering wheel, nickel seat grommets, early-style 911 VDO gauges, a high-output stereo system with a subwoofer, and a custom 917 wood shift knob.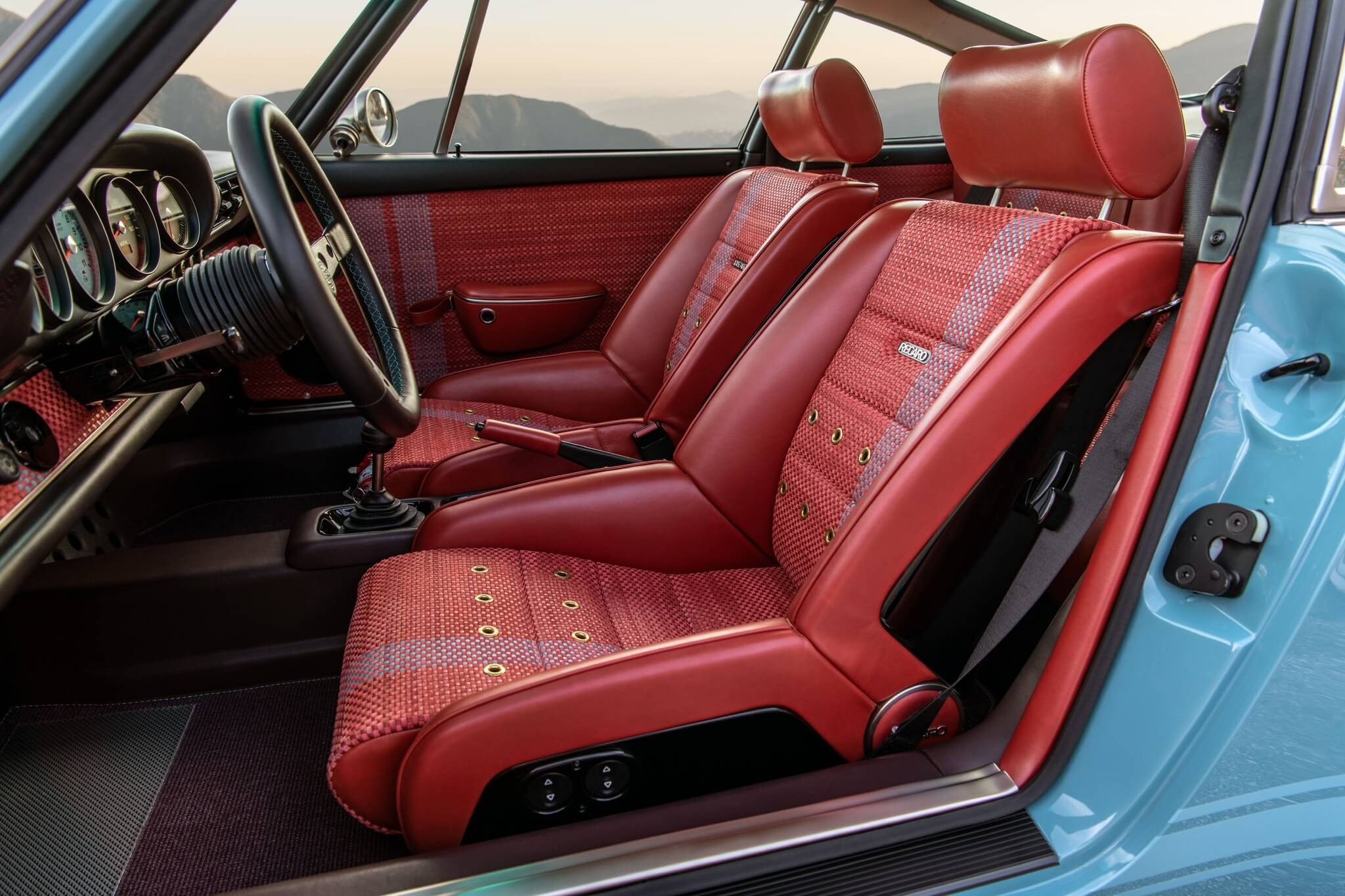 The naturally aspirated 4.0L flat-six sits in a quilter leather-lined engine compartment. The engine was made with complete attention to detail as it was hand made by the expert engineers at Ed Pink Racing Engines in partnership with Cosworth. This engine retains the case of a 964 and uses a custom crankshaft along with new pistons, cylinders, connecting rods, cams, cylinder heads, throttle bodies, a ceramic intake plenum, and an optional titanium exhaust system. It is capable of producing up to 400 HP and 315 lb.-ft of torque which are all sent are sent to the rear wheels through a custom 6-speed G50 manual gearbox with a limited-slip differential.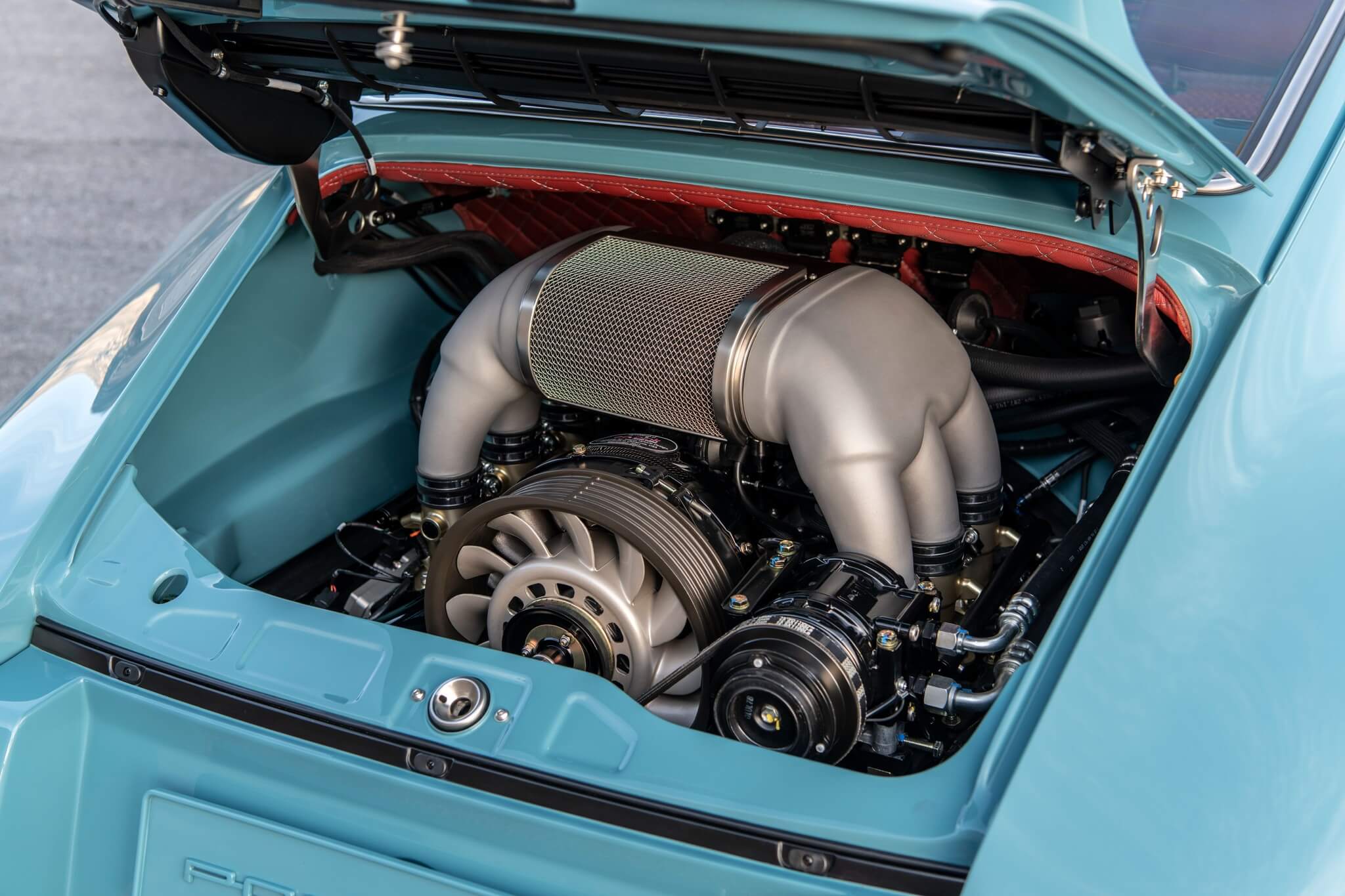 The seller wants everyone to know that this is a brand new car and has only traveled 123 miles so far. It is in superb condition and has zero flaws and will come with a clean title alongside a complete set of owner's manuals. Altogether, this is a one-of-a-kind Porsche that you surely don't want to miss! Head over to the official listing now for additional details and how you can own this car!