Singer Vehicle Design was founded in 2009 with the purpose of preserving the legendary air-cooled Porsche 911. The level of attention to detail and engineering that goes into the work they've done on each Singer vehicle is absolutely stunning to the point that you can call each model, a masterpiece.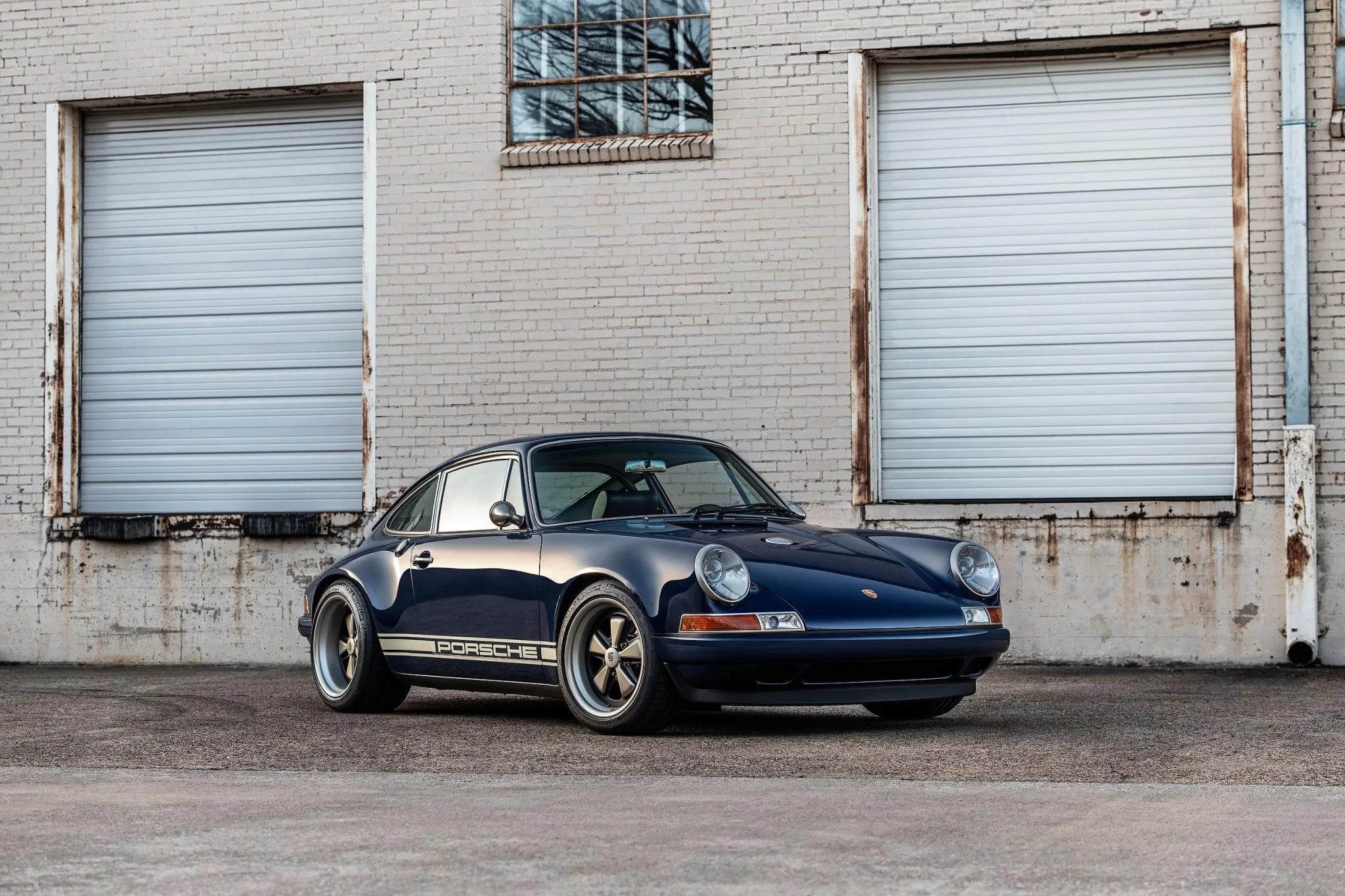 Today, we're glad to present you a 1991 Porsche 911 Carrera 4 Coupe modified by Singer. This example is finished in Fiona Metallic and features a Blue Charcoal leather interior as well as an air-cooled flat-six that was upgraded by Ed Pink Racing Engines and drives all four wheels via a six-speed manual transaxle.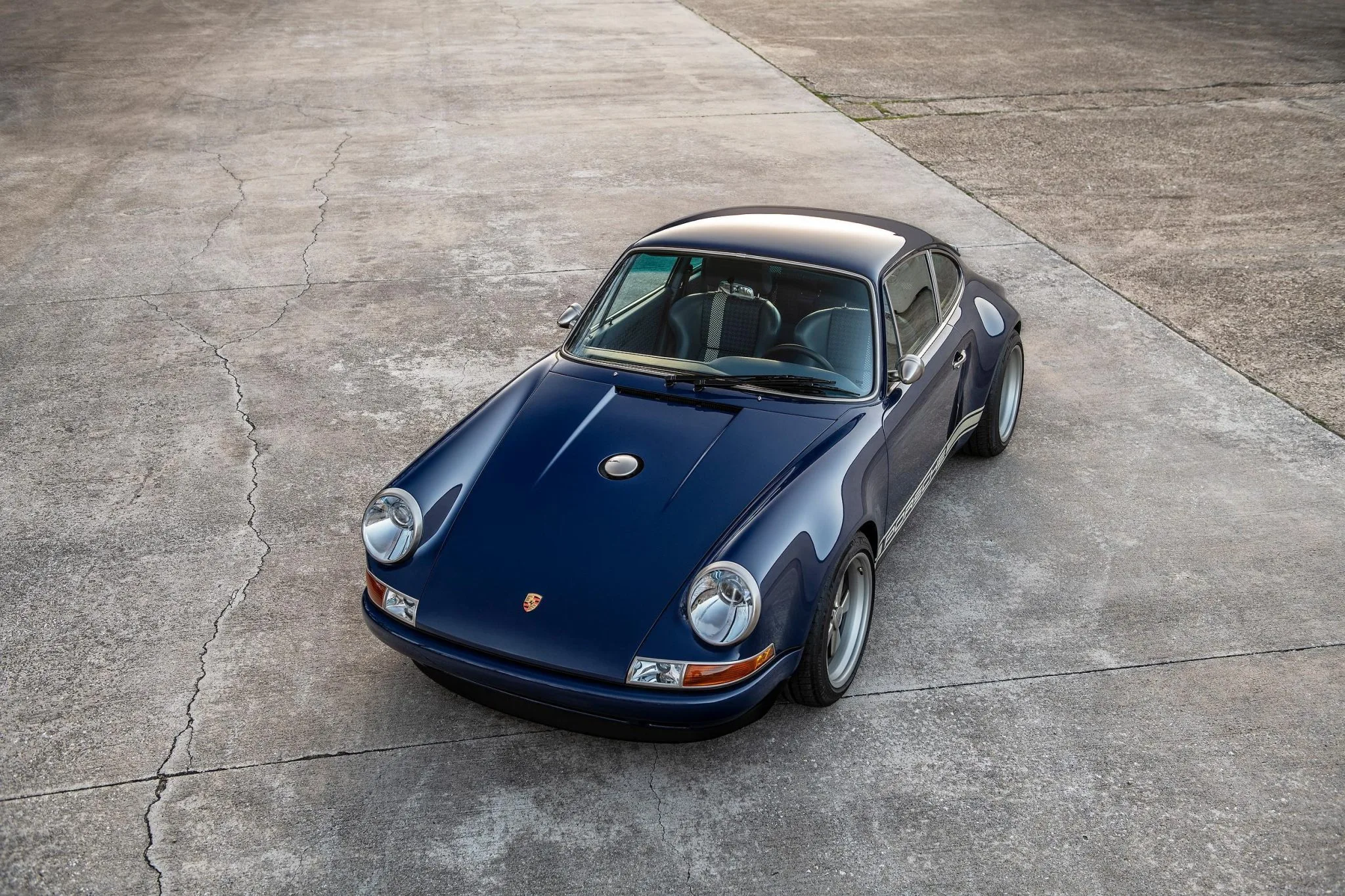 Thanks to the extensive use of carbon fiber which includes the fenders, bumpers, front hood, rear decklid, and roof, the car is extremely lightweight. The car was also stripped to its bare chassis and received welding reinforcement before the carbon fiber panels were installed. Then, it was given its Fiona Metallic finish complemented by side stripes and "Porsche" lettering on the sides and decklid. Singer also added retractable rear spoiler on the car as well as bi-xenon headlights, polycarbonate front lenses, nickel-plated brightwork, and two sets of staggered-width 17" Fuchs-style wheels.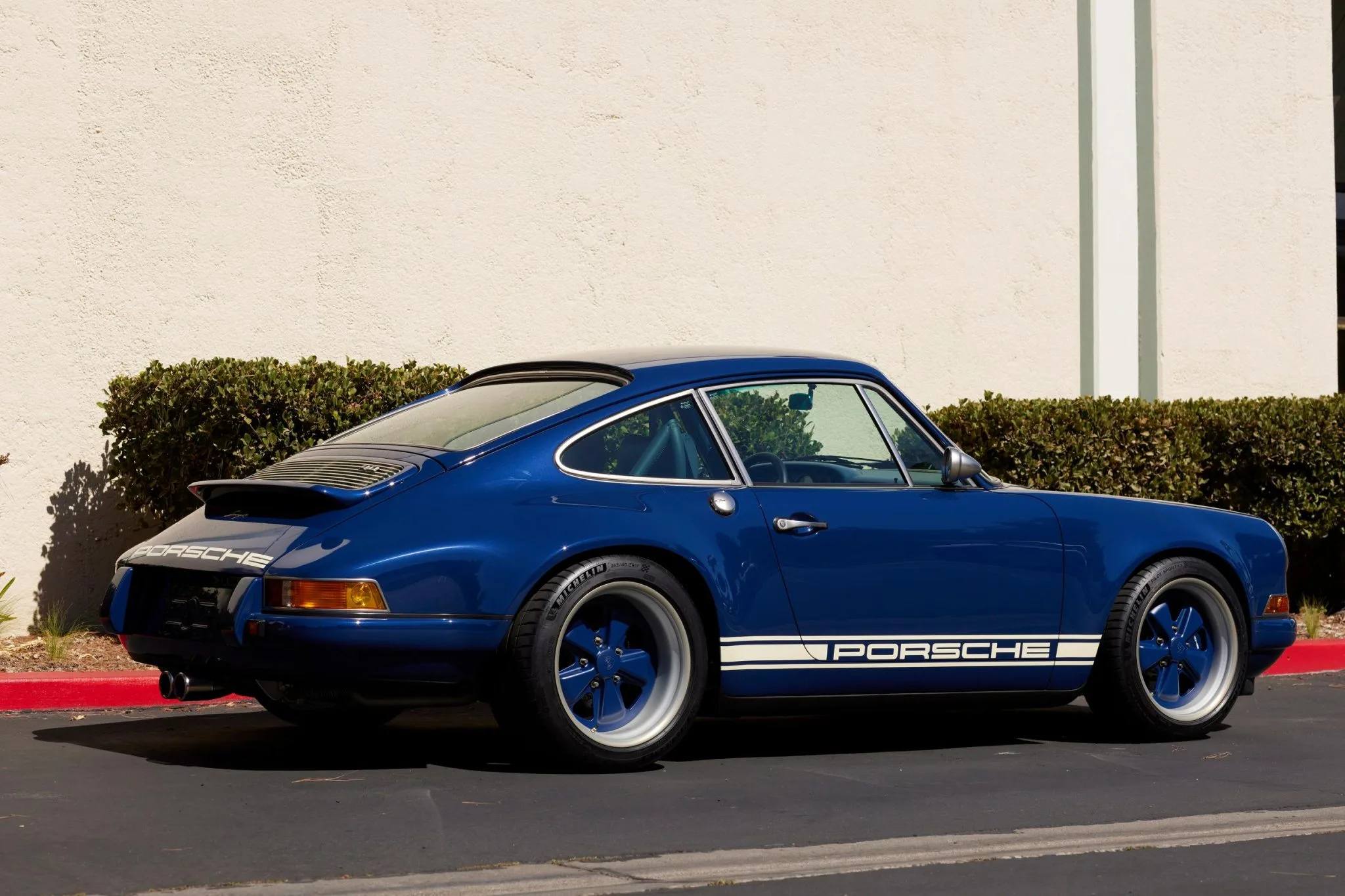 The Blue Charcoal leather interior sports carbon-fiber sport seats as well as the door panels, rear side panels, and rear bulkhead. Additional amenities were also installed like air conditioning and an upgraded sound system with a Porsche Classic navigation radio and a subwoofer mounted in the left-rear seat position. The cabin also boasts a MOMO Prototipo steering wheel trimmed in blue leather with Alabaster stitching and sits ahead of early-911-style instrumentation.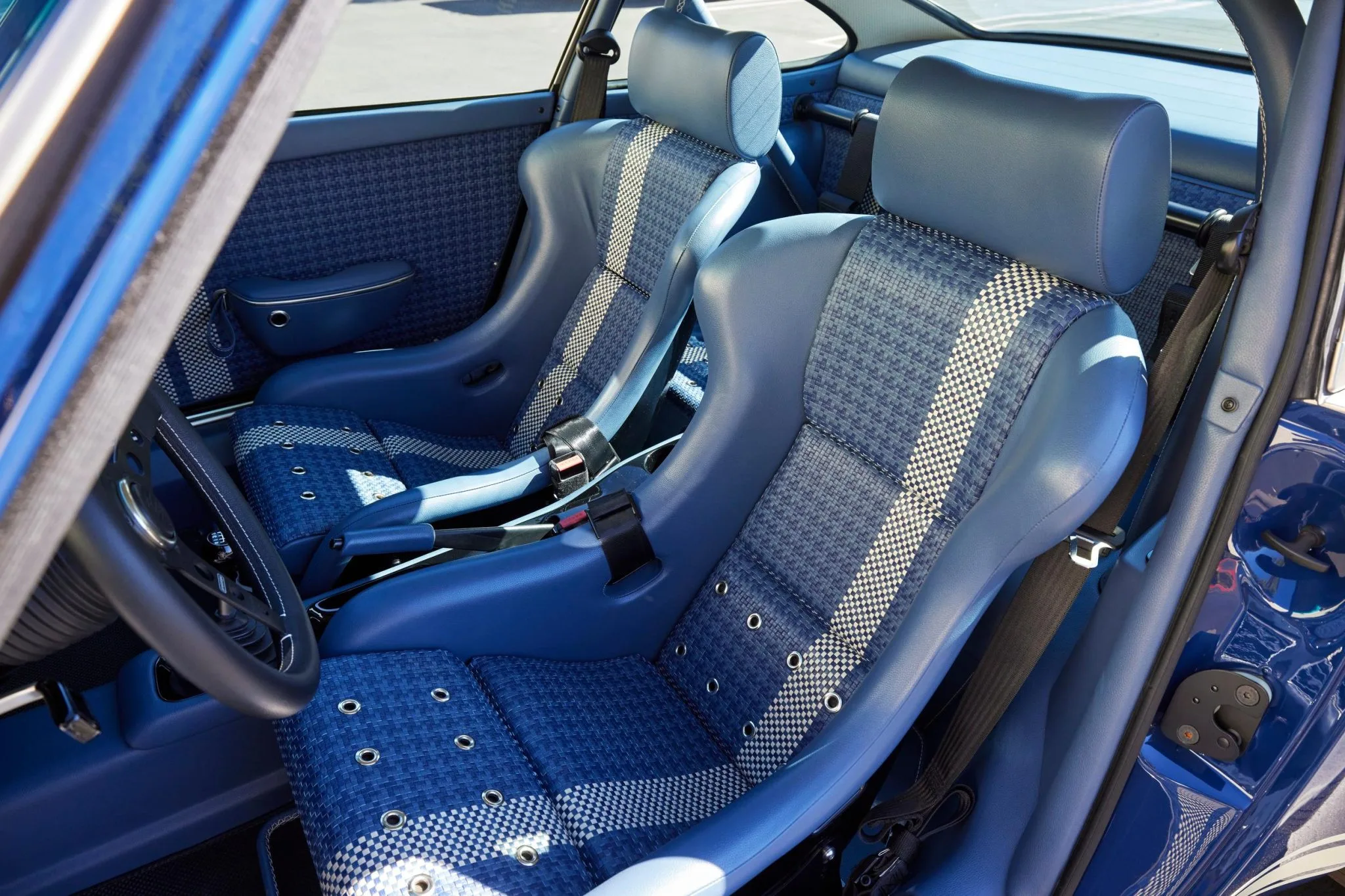 The air-cooled, naturally aspirated flat-six was upgraded to a displacement of 4.0 liters by Ed Pink Racing Engines in Los Angeles. It now produces 390 horsepower and 315 lb-ft of torque which are directed to all four wheels via a close-ratio Getrag six-speed manual transaxle with a limited-slip differential. The exhaust system features ceramic-coated headers and heat exchangers leading to titanium mufflers with dual central exhaust tips.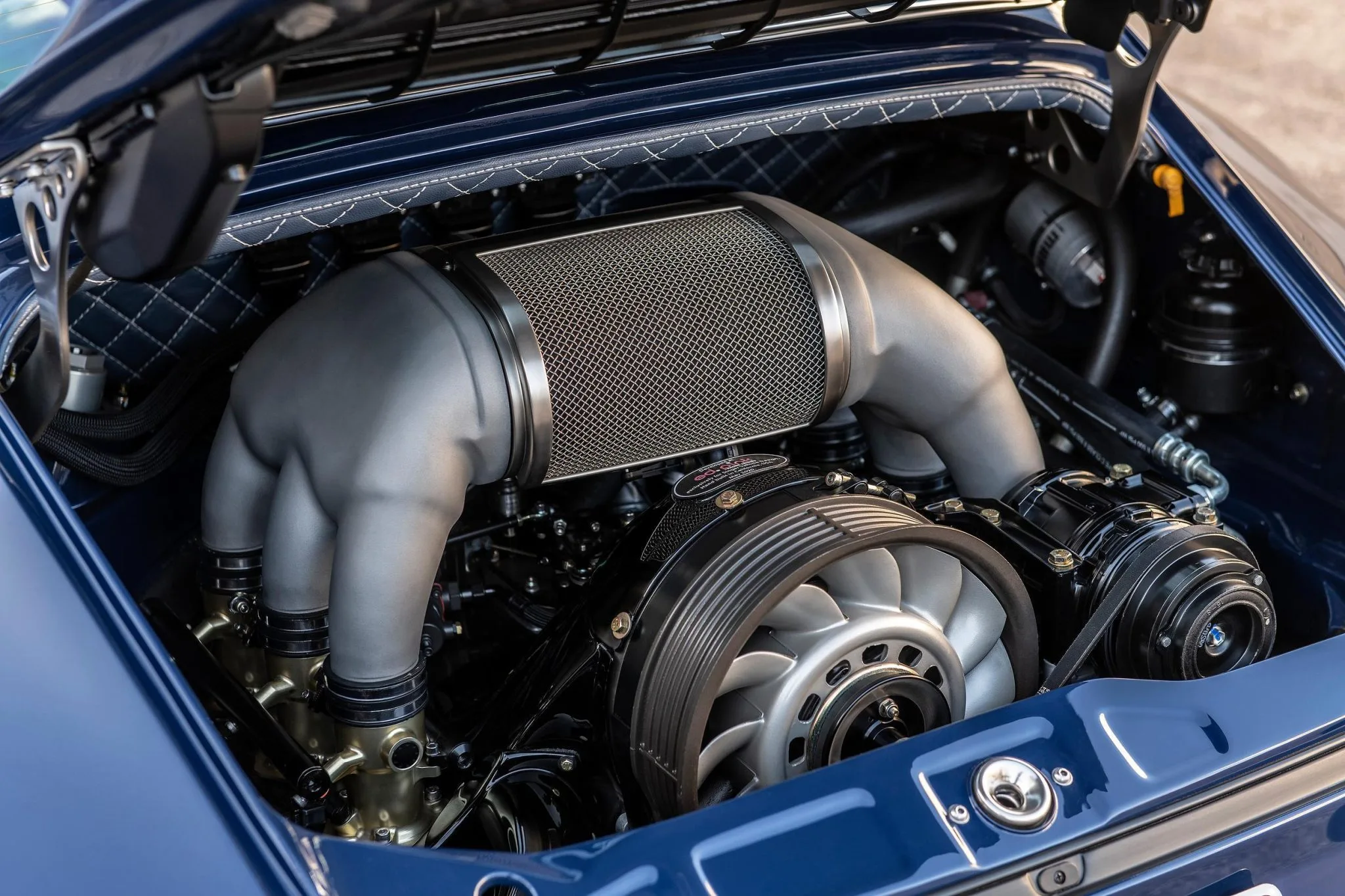 Arguably one of the highly-coveted 911 restomods, Singer has done an excellent job in cementing a reputation for themselves despite being a newcomer in the field. With a limited production run, the opportunity to acquire a masterpiece like this is incredibly rare. You should definitely don't miss this chance so head over to Bring A Trailer now to place your bid!