Acquired by the seller in March 2019, this 991.2-generation Porsche 911 GT3 features a host of desirable options like its black paintwork over black leather and Alcantara upholstery. Other extra features available in this 2018 Porsche 911 GT3 include Sport Chrono Package, Satin Platinum center-lock wheels, Porsche Ceramic Composite Brakes, a front-axle lift system, LED headlights, a rear wing, a backup camera, carbon-fiber bucket seats, PCM with navigation, and a Bose surround sound system.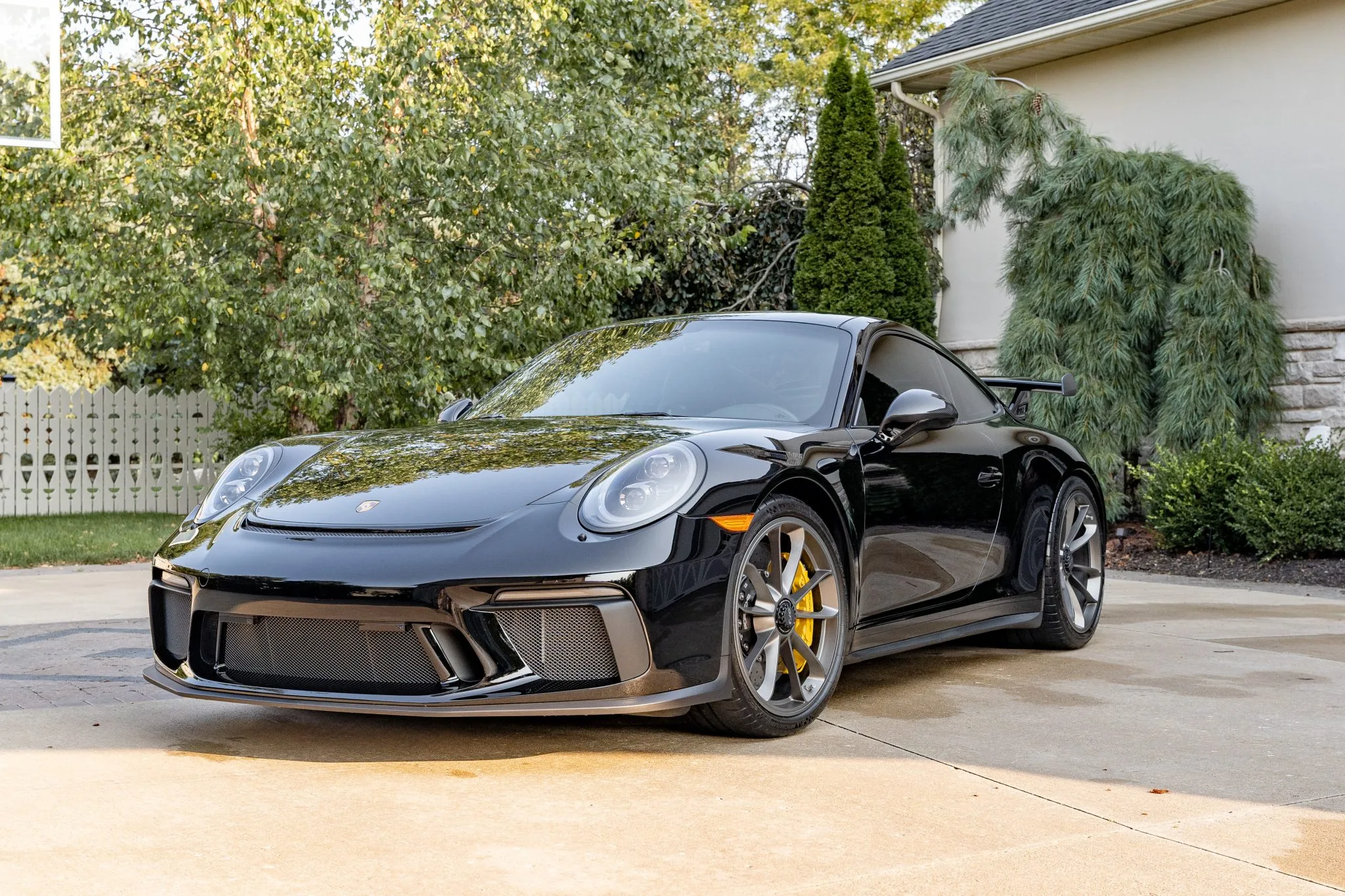 What's best about the Porsche 911 GT3 is that it has manual gearbox. This is definitely something that Porsche enthusiasts will love about this new car since the manual gearbox was not offered with previous GT3 generation. The 2018 Porsche 911 GT3 carries the same four-litre flat engine from the GT3 RS with its power increased by 25hp for a new total of 500hp.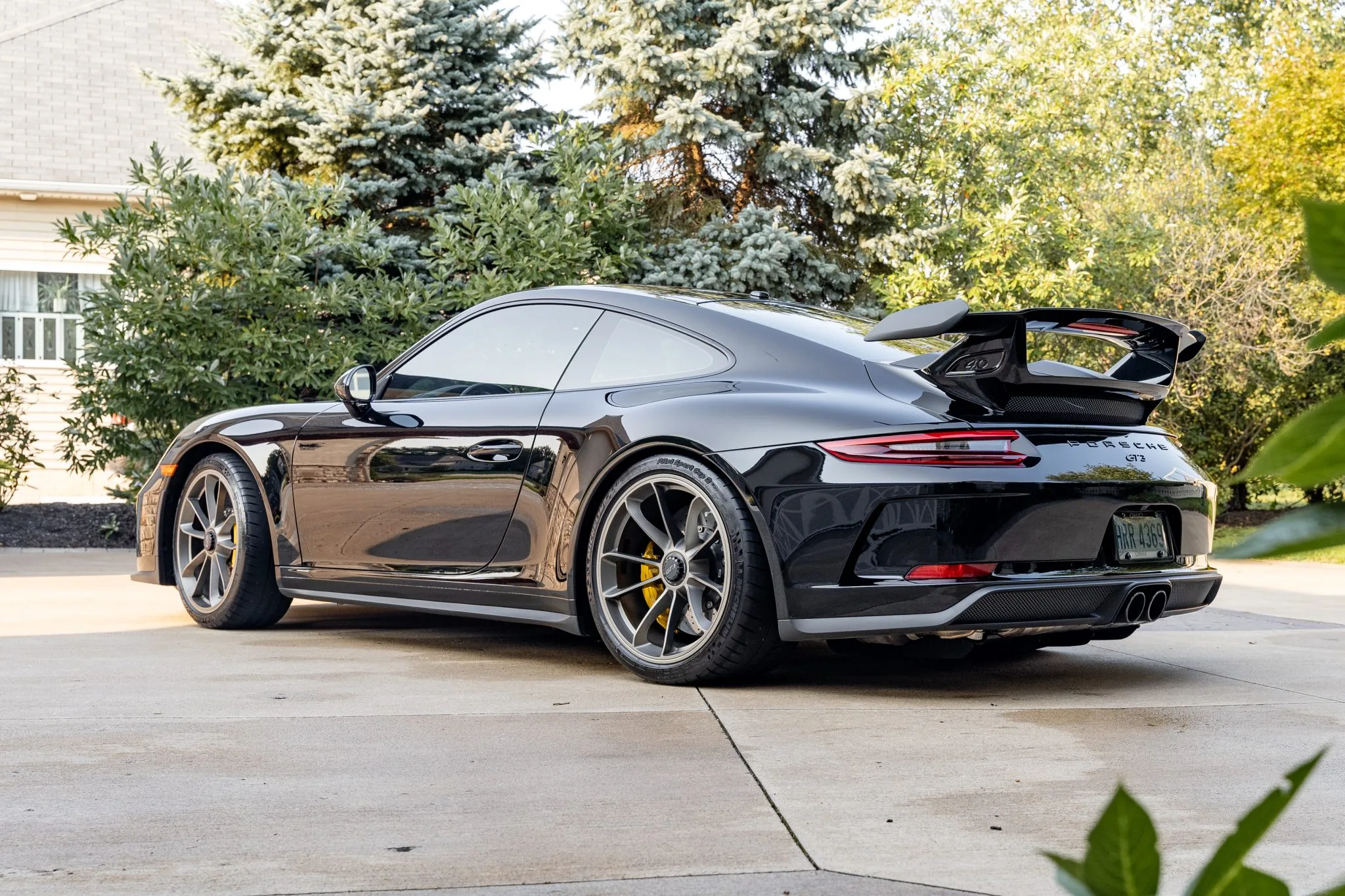 The aesthetics of the car have slightly changed thanks to a new front facia and front spoiler. Meanwhile, a rear diffusor and new exhaust openings make the rear of the car distinguishable. Inside, you can a new GT sports steering wheel just like the one from the 918 Spyder.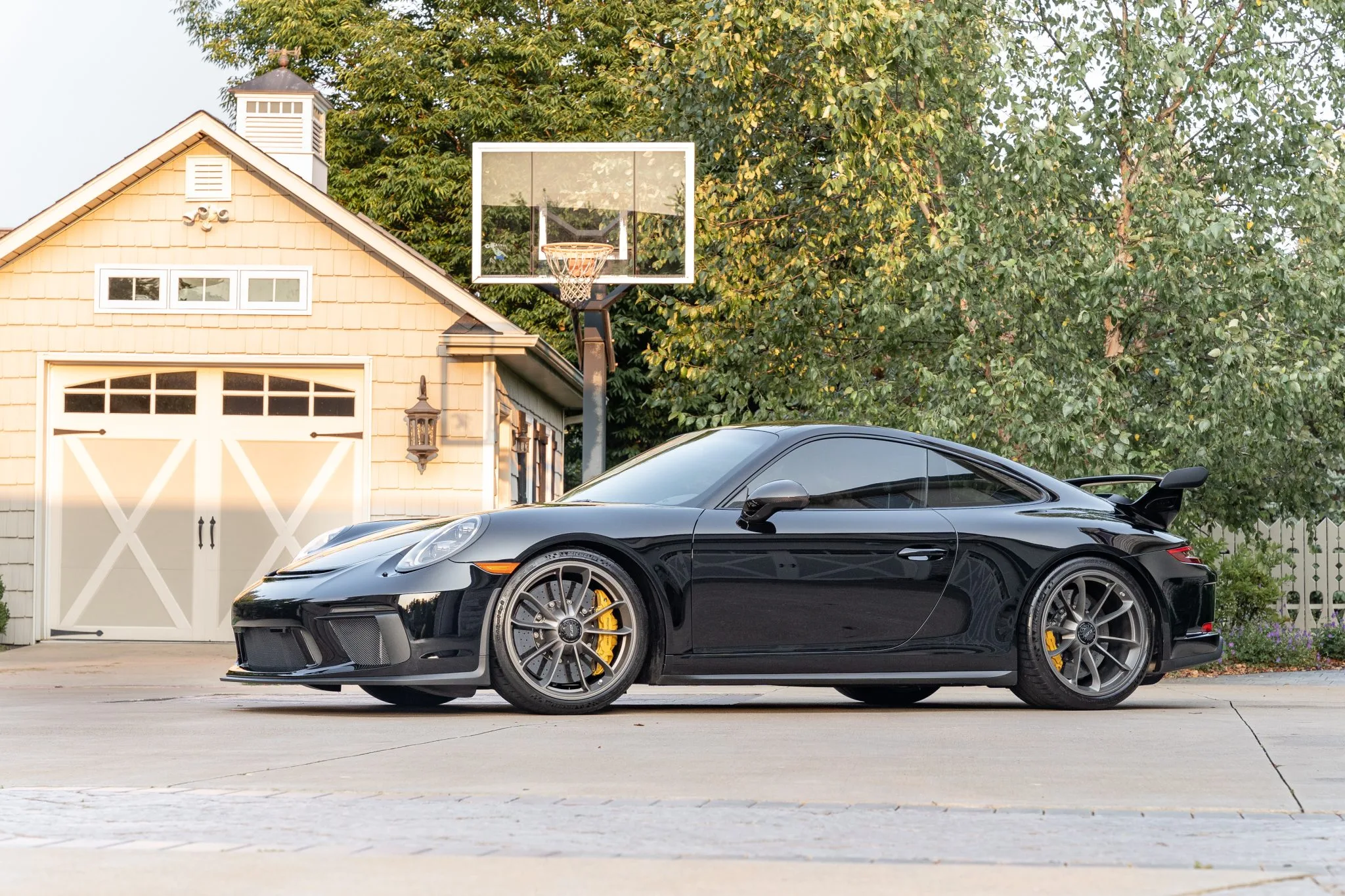 Ever since it was acquired, this 2018 Porsche 911 GT3 has travelled just 3,300 miles from and is still in perfect condition both inside and out. This 911 GT3 which is currently open for bids on Bring A Trailer is going to be an incredible car to drive as it boasts a hosts of additional features that only further enhances its overall driving experience.