The 991-generation GT2 RS has been called as the pinnacle of the German automaker's lineup of high-performance road cars. Only 1,000 units was originally planned to be manufactured from 2018-2019, but due to its sheer performance, the model garnered a strong demand that led to higher production.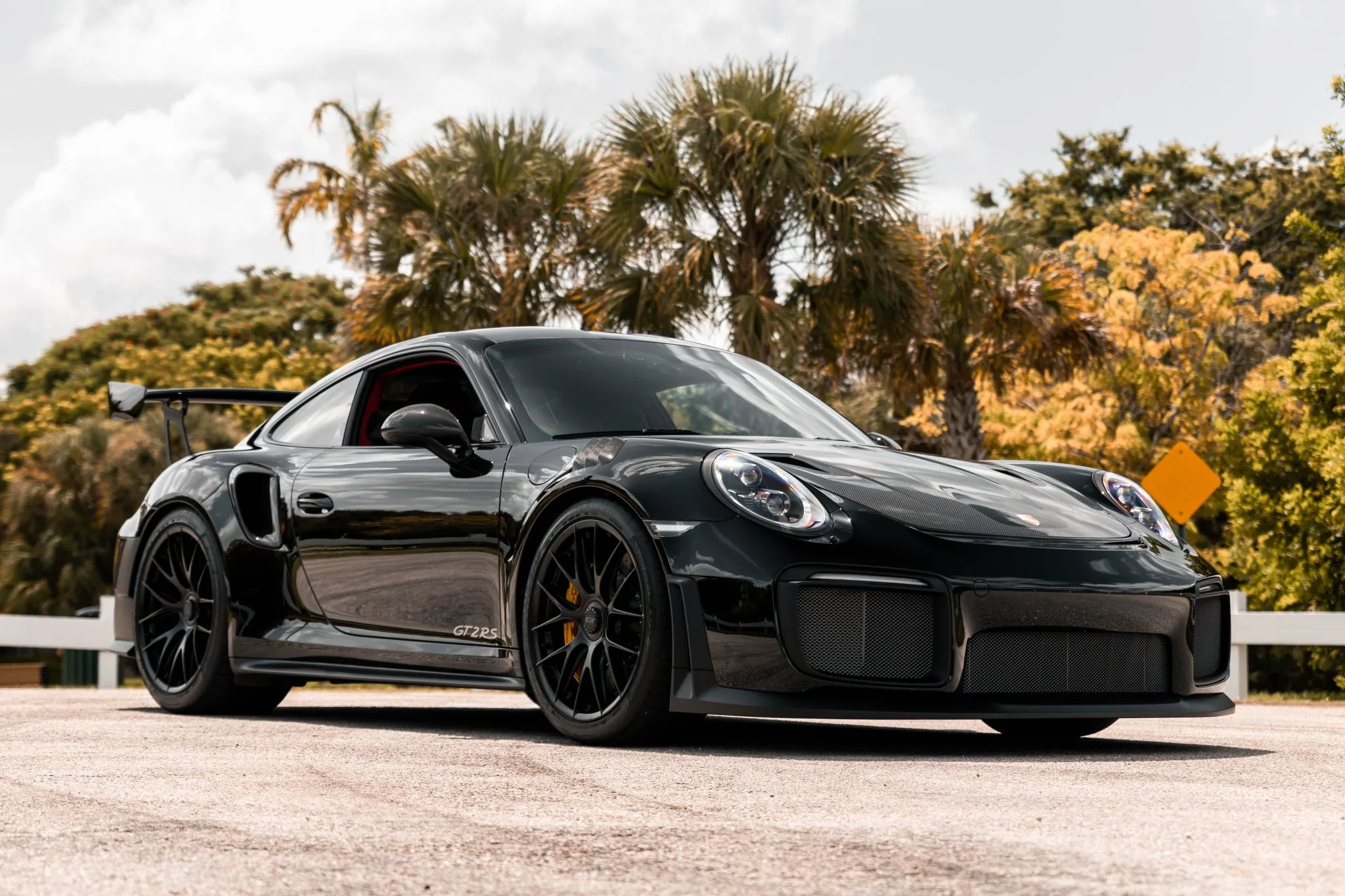 What we have here is a black 2018 Porsche 911 GT2 RS that also comes with the optional Weissach Package. Weighing in at 3,241 lbs, the 991 GT2 RS is already lightweight thanks to extensive use of carbon fiber for its hood, front fender vents, side intakes, side mirrors, and rear wing. The Weissach Package, however, further reduces the weight of the car by an additional 40 lbs. thanks to carbon fiber roof panel and anti-roll bars.
The cockpit features carbon-fiber seats that are upholstered in black leather and red Alcantara with Weissach embroidery on the headrests while Alcantara and carbon-fiber trim extend to the lower dashboard, door panels, and center console. Additional features includes PCM infotainment with navigation, automatic climate control, a CD stereo, a Bose sound system, red seatbelts, Voice Control, a fire extinguisher, carbon-fiber sill guards, leather-wrapped steering column, and a red Alcantara-wrapped steering wheel.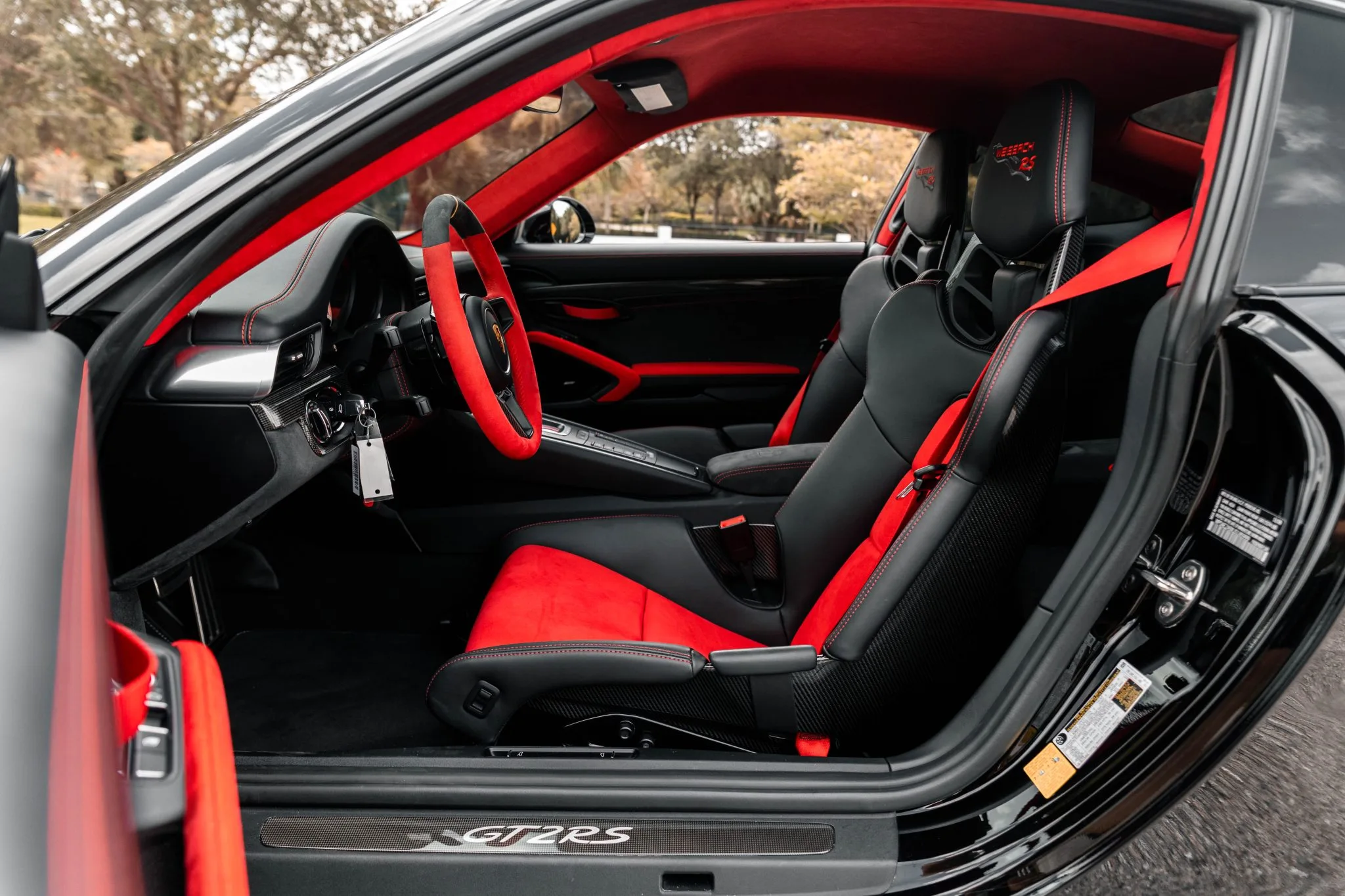 At its heart is a twin-turbocharged 3.8-litre flat six-cylinder engine producing an incredible 700 horsepower and 553 lb-ft of torque, making this the most powerful street-legal 911 ever built. It is equipped with Porsche's Doppelkupplung seven-speed dual-clutch gearbox, in order to provide the maximum performance possible from Porsche's most powerful 911.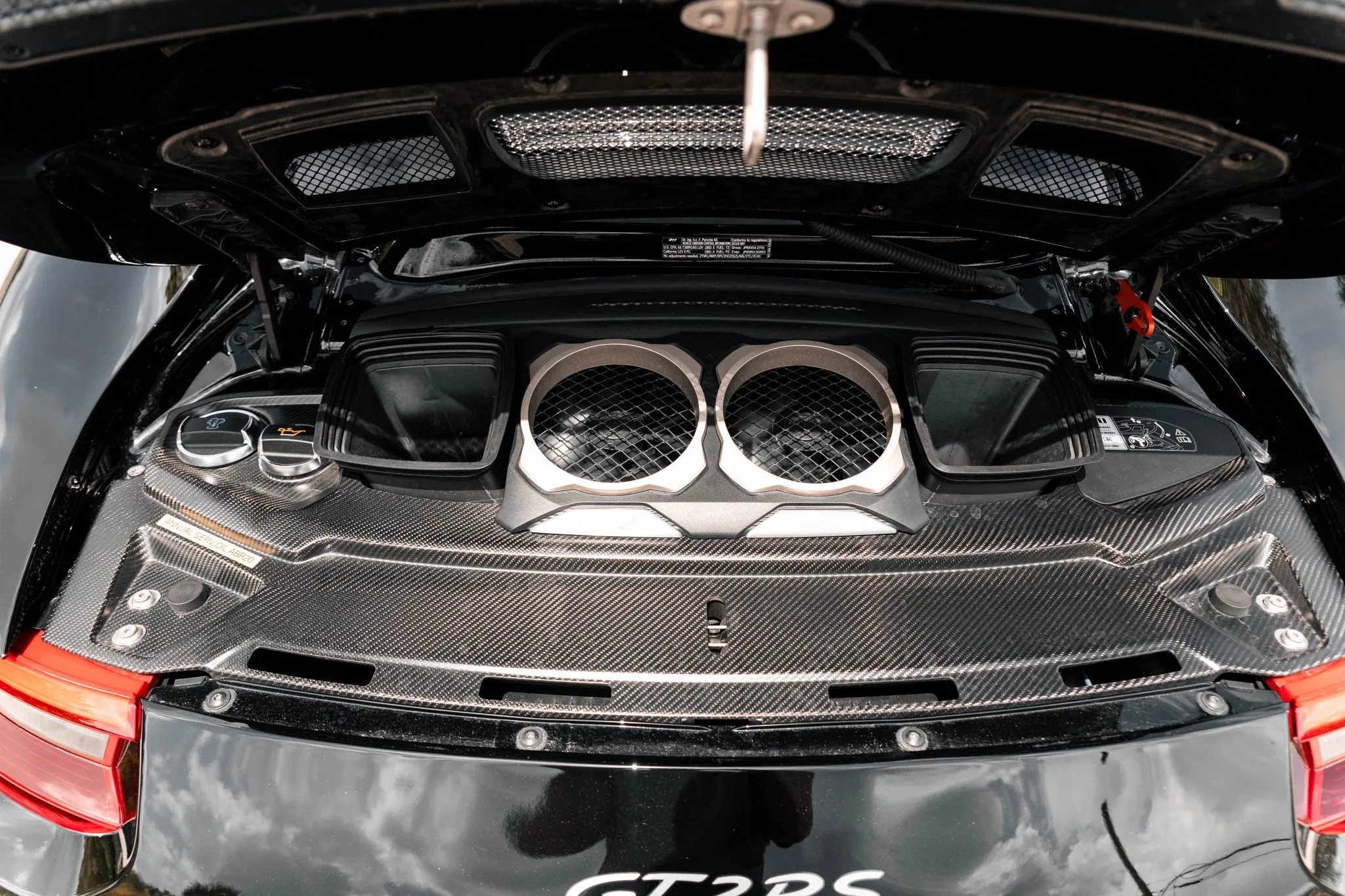 Displaying 2,700 miles at the time it was catalogued, this particular 2018 Porsche 911 GT2 RS with the Weissach Package, currently being offered for auction on Bring A Trailer, is set to remain among the best sports cars in the field for years to come. For those hardcore Porsche enthusiasts out there who desires the best road performance should give this fine machine a strong consideration!