Designed to surpass all other supercars of its time in terms of technological advancements, the Porsche Carrera GT was meticulously engineered to push boundaries and redefine automotive innovation. Its foundation was built upon a powerful V10 engine, tracing its origins back to the legendary 10-cylinder race engine developed for the 2000 Le Mans 24-hours.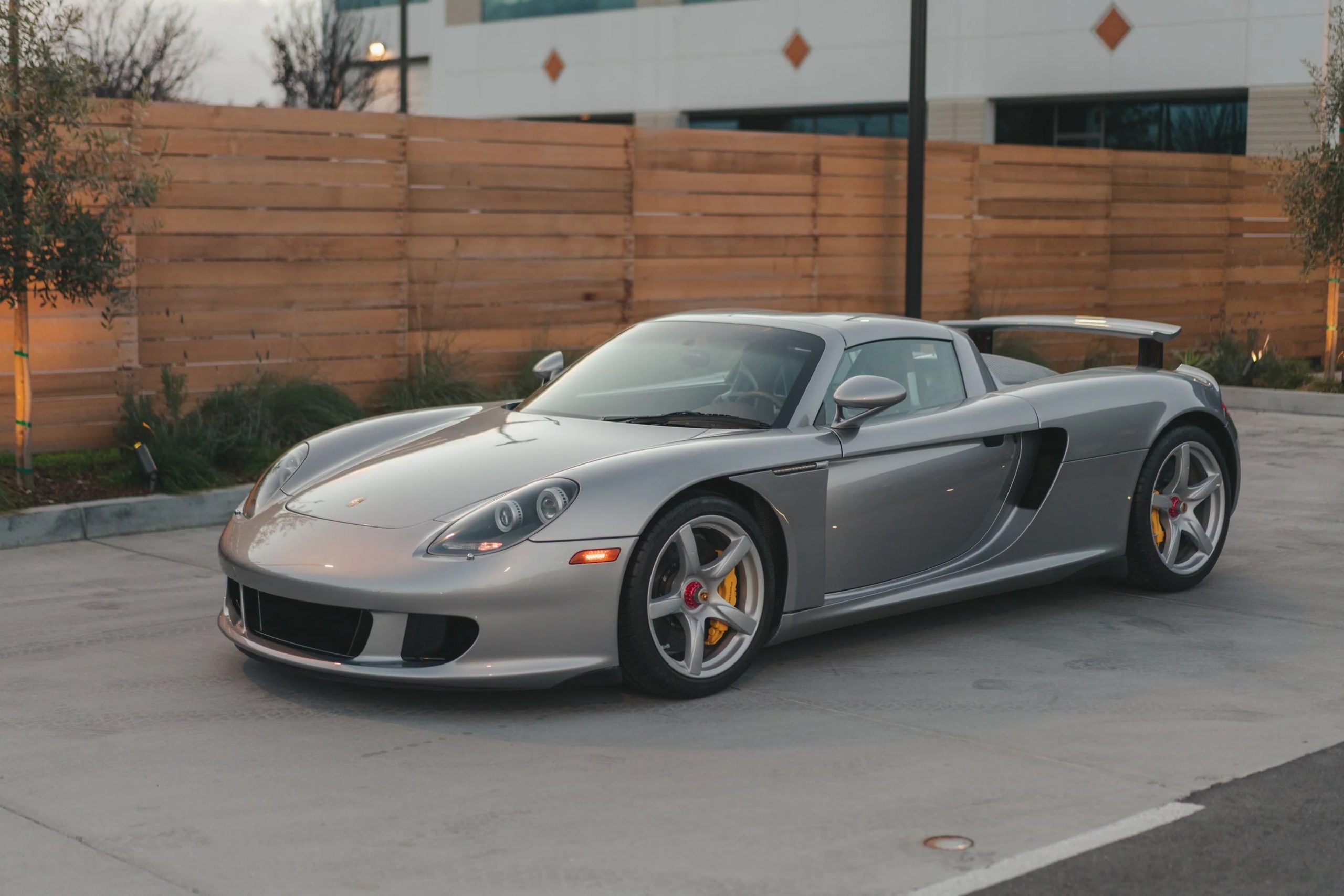 One of the Carrera GT's notable pioneering achievements was the utilization of carbon-fiber for both its monocoque and subframe, showcasing its groundbreaking design and commitment to lightweight construction.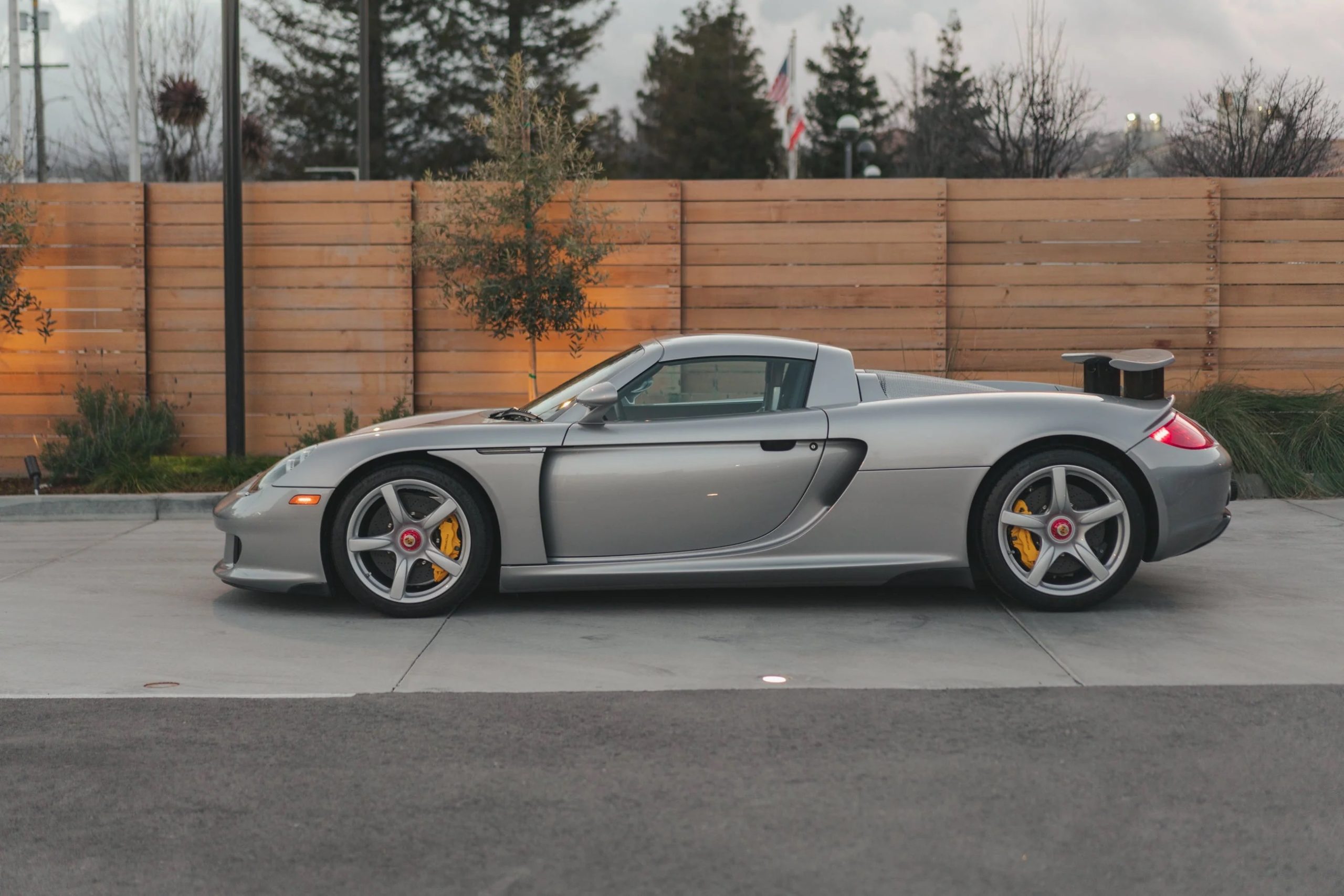 The Carrera GT is equipped with a remarkable 5.7-liter aluminum V10 engine. Its unique V angle of 68 degrees, combined with various lightweight components, ensured a svelte weight of just 452 pounds. The engine boasted features such as aluminum pistons, an aluminum intake manifold, titanium connecting rods, and a forged crankshaft.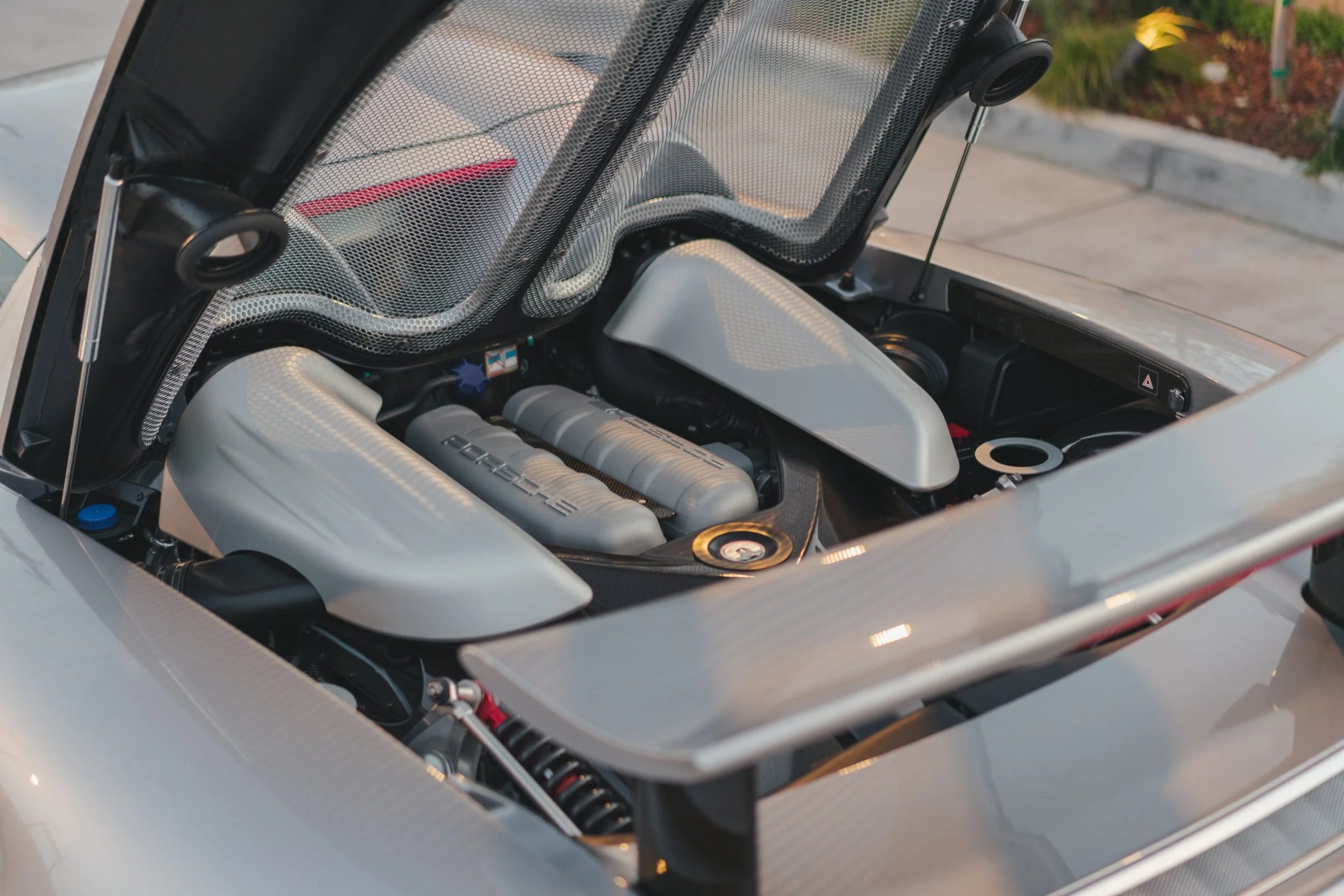 The engine's low placement within the subframe was made possible by a dry-sump lubrication system. Further enhancing its performance, the Carrera GT employed a carbon ceramic clutch and a low-mass flywheel, contributing to its unparalleled responsiveness and agility. With a redline of 8,400 rpm, the V10 engine generated an astonishing 605 horsepower at 8,000 rpm and 435 pound-feet of torque. Power was seamlessly delivered through a six-speed manual transaxle.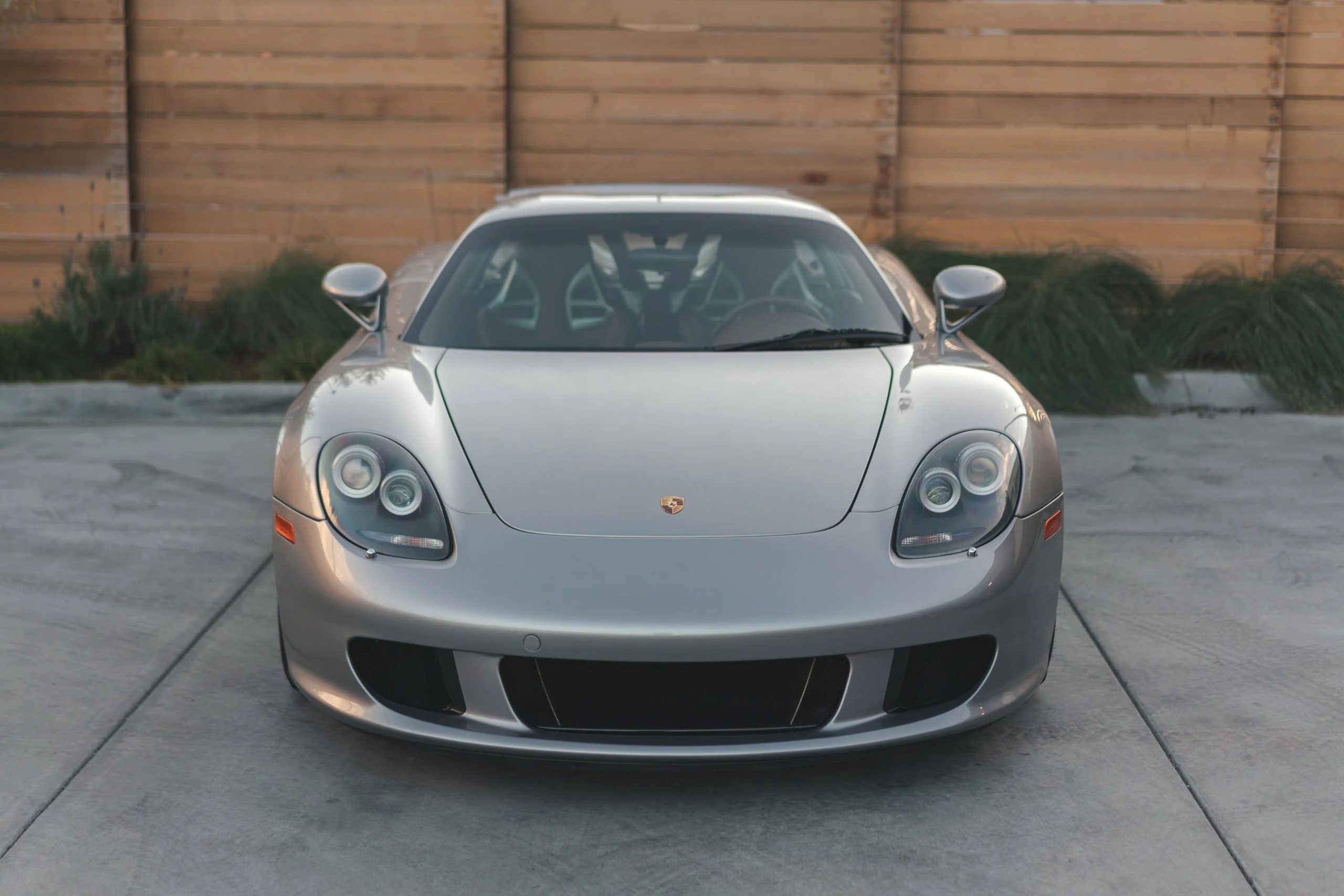 These exceptional technological achievements translated into mind-blowing performance figures. The Carrera GT could accelerate from 0 to 60 mph in a mere 3.6 seconds and achieve a top speed of 205 mph. Its braking system consisted of cross-drilled ceramic-composite disc brakes with substantial 14.96-inch rotors, complemented by lightweight magnesium wheels. The suspension system, derived from the 911 GT1, ensured exceptional cornering ability and impeccable balance.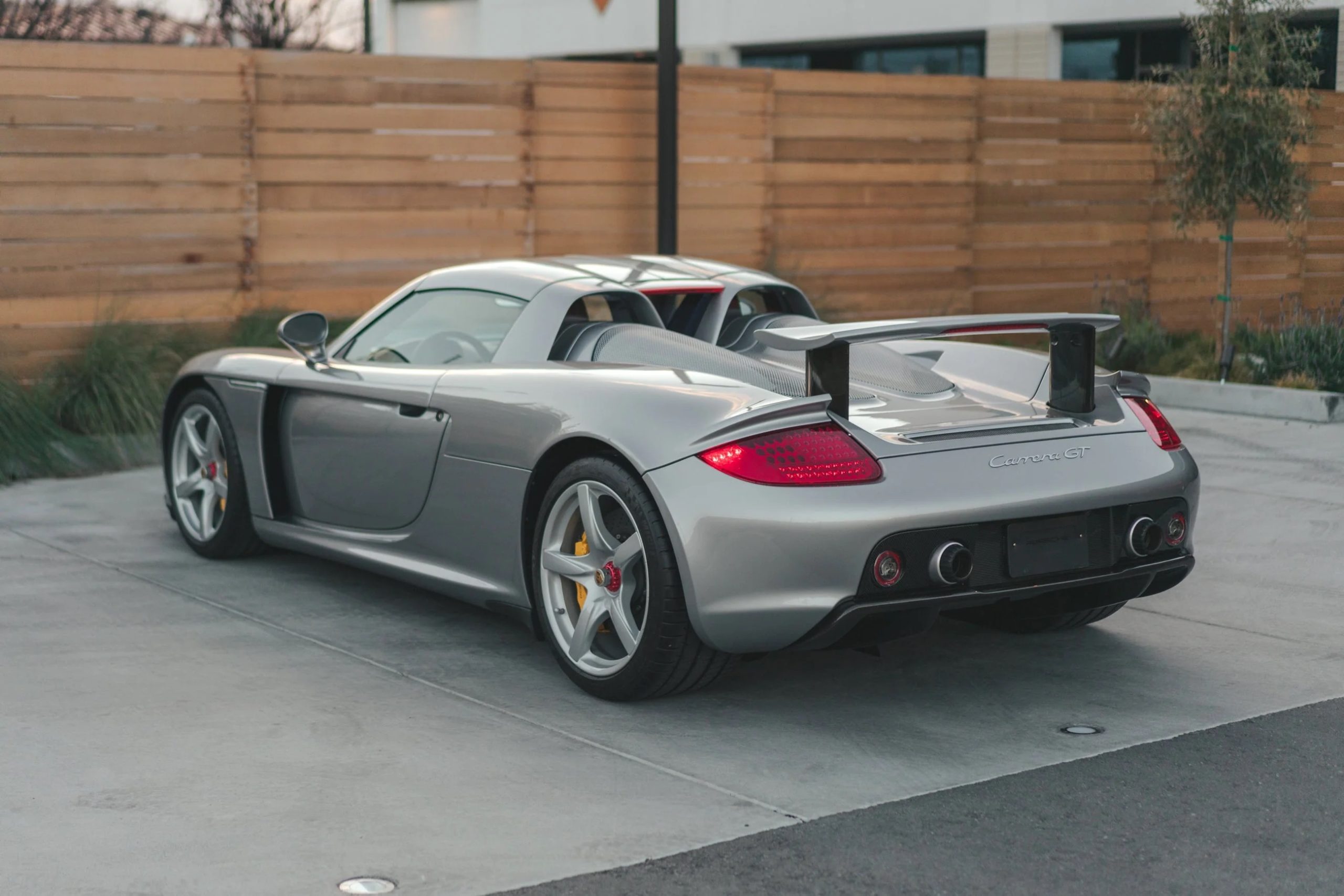 The specific Carrera GT you see here courtesy of ISSIMI, features an elegant GT Silver exterior with an Ascot Brown interior. It was originally sold on 22 April 2005 and has only covered 2,150 miles since then. In February 2021, it underwent a major service, and in 2022, the entire vehicle received paint correction and had PPF (Paint Protection Film) applied.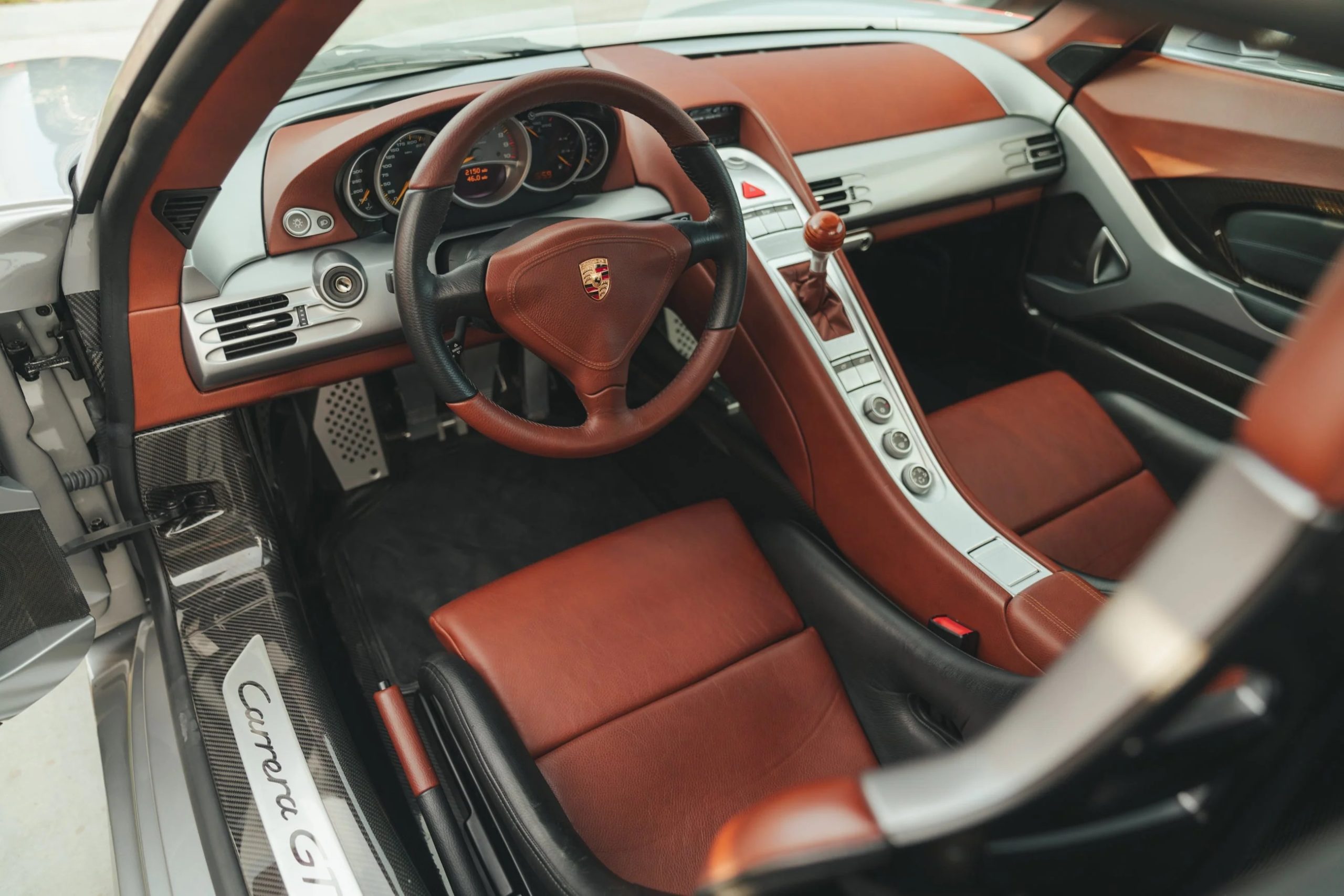 A full service was completed at Porsche Fremont in April 2023. Additionally, the car comes with a Porsche car cover, books, a luggage set, and a build specification sheet, adding to its overall appeal and desirability.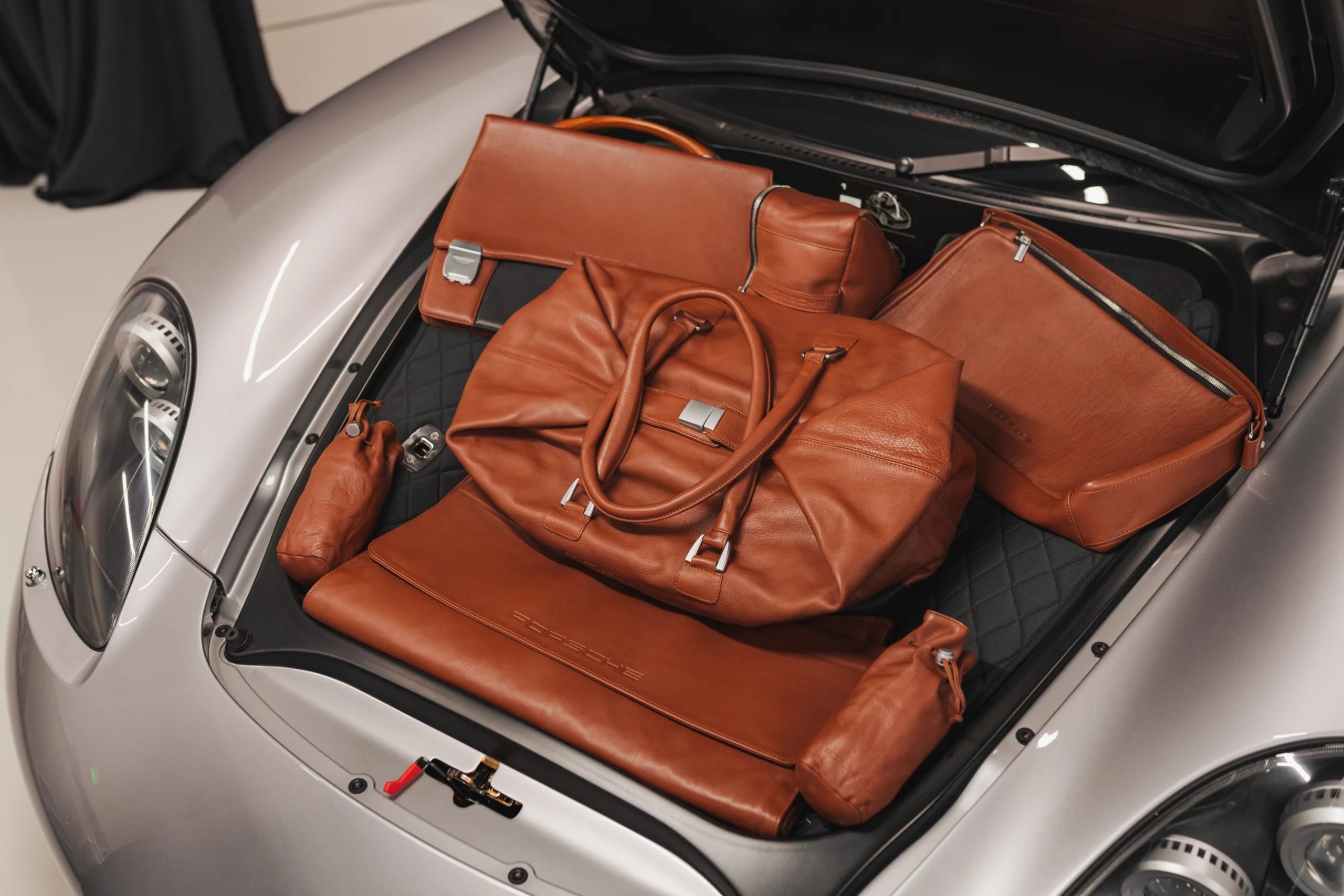 It is now ready for the taking, assuming you can afford it. Head over to ISSIMI to make an inquiry on how to get this low mileage Porsche Carrera GT.
Source: ISSIMI