YouTuber Automotive Mike, who has posted videos of the Porsche Type 992 911 GT3 and a possible Sport Classic before, has managed to capture the "more civilized" version of the GT3 on video and audio.
The GT3 Touring is the sleeper of the series, the one that can quietly wander around town looking no different than a regular 911 before opening up on some twisty back roads for pure sports car fun. It does this by losing the GT3's massive rear wing in favor of a dynamic rear spoiler that raises or lowers as needed.
It also features valves in the exhaust, to keep it relatively tame around town, but letting the 3.8- or 4.0-liter naturally aspirated flat-six sing when the right pedal is mashed to the firewall.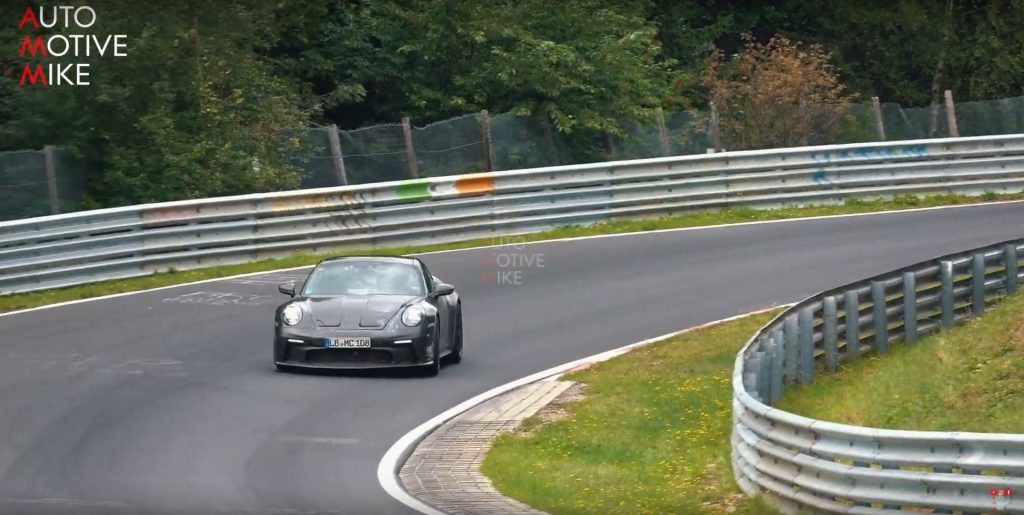 Interestingly, listening to the exhaust and the shifts that the driver is making, it seems that the GT3 Touring will come with a PDK semi-automatic transmission.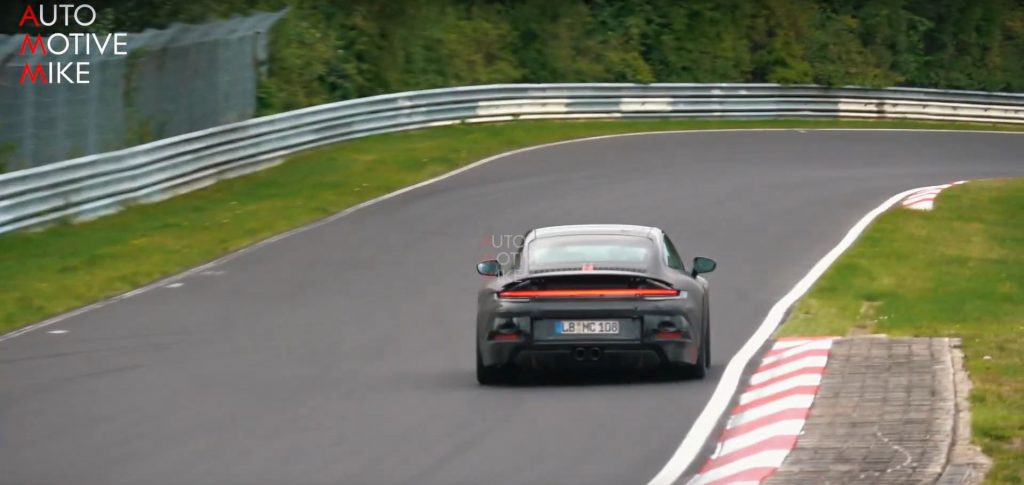 The short burps of sound between the gears, which shift amazingly fast, and the perfect rev matches on the way down either speak to a full-time GT champion driving the car, or a dual- or single-clutch transmission doing the heavy lifting.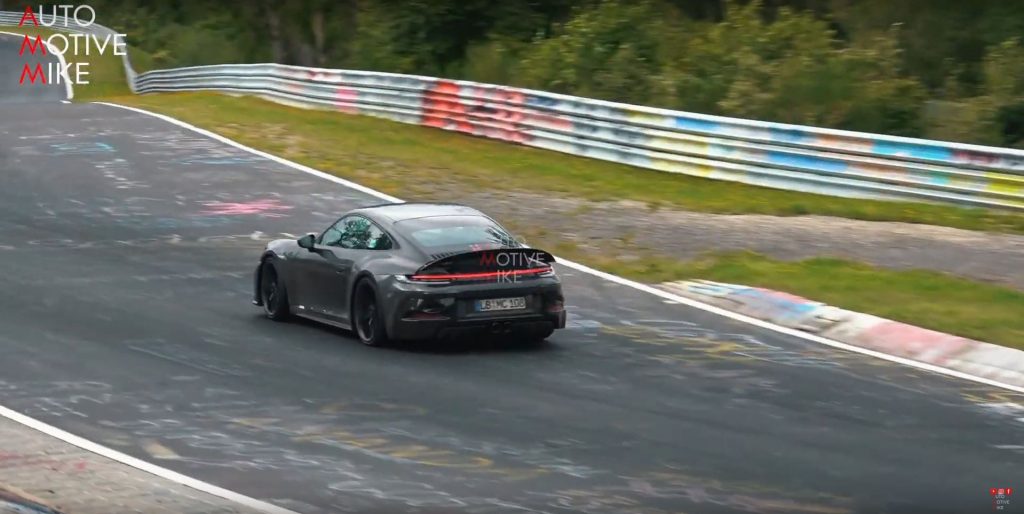 In the second half of the video, which is 10 minutes of pure Nordschleife fun, you can hear the test driver really pushing it, putting the power down sometimes before the apex of the corner. Venturing a guess, this might be testing on Porsche's excellent stability and traction control systems.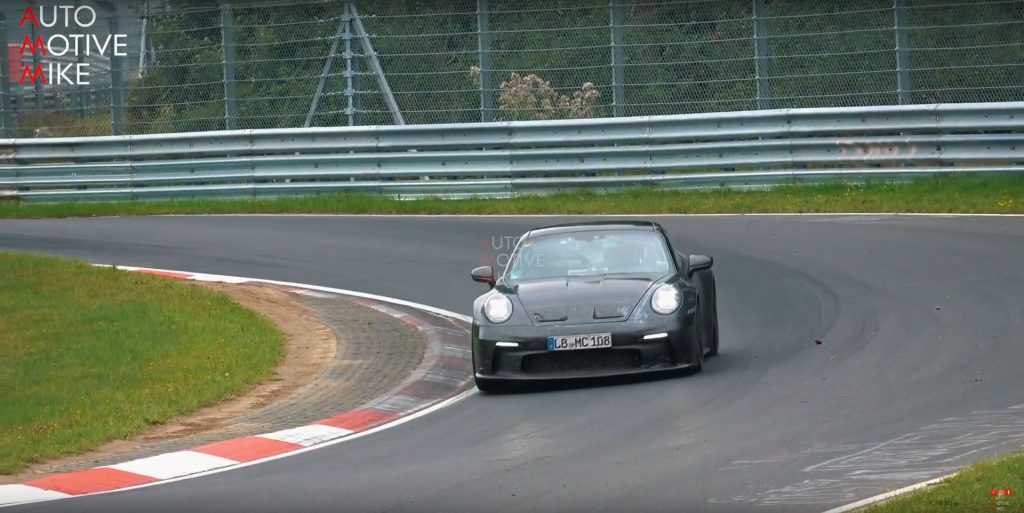 Whatever the case, we just know here at SuperCars that we're eager to learn of any and all news about Porsche's ultimate versions of the Type 992 911.