The 7-figure 911 will solve all of life's problems
Many of us, including myself, continue to watch in disbelief as the market for custom-built 911 continues to grow. Years ago I submitted a letter to Road & Track which was published (unfortunately). In detail, I shot down the Singer when it was first introduced, claiming the price wasn't worth the product. Obviously, I didn't understand the bespoke Porsche market!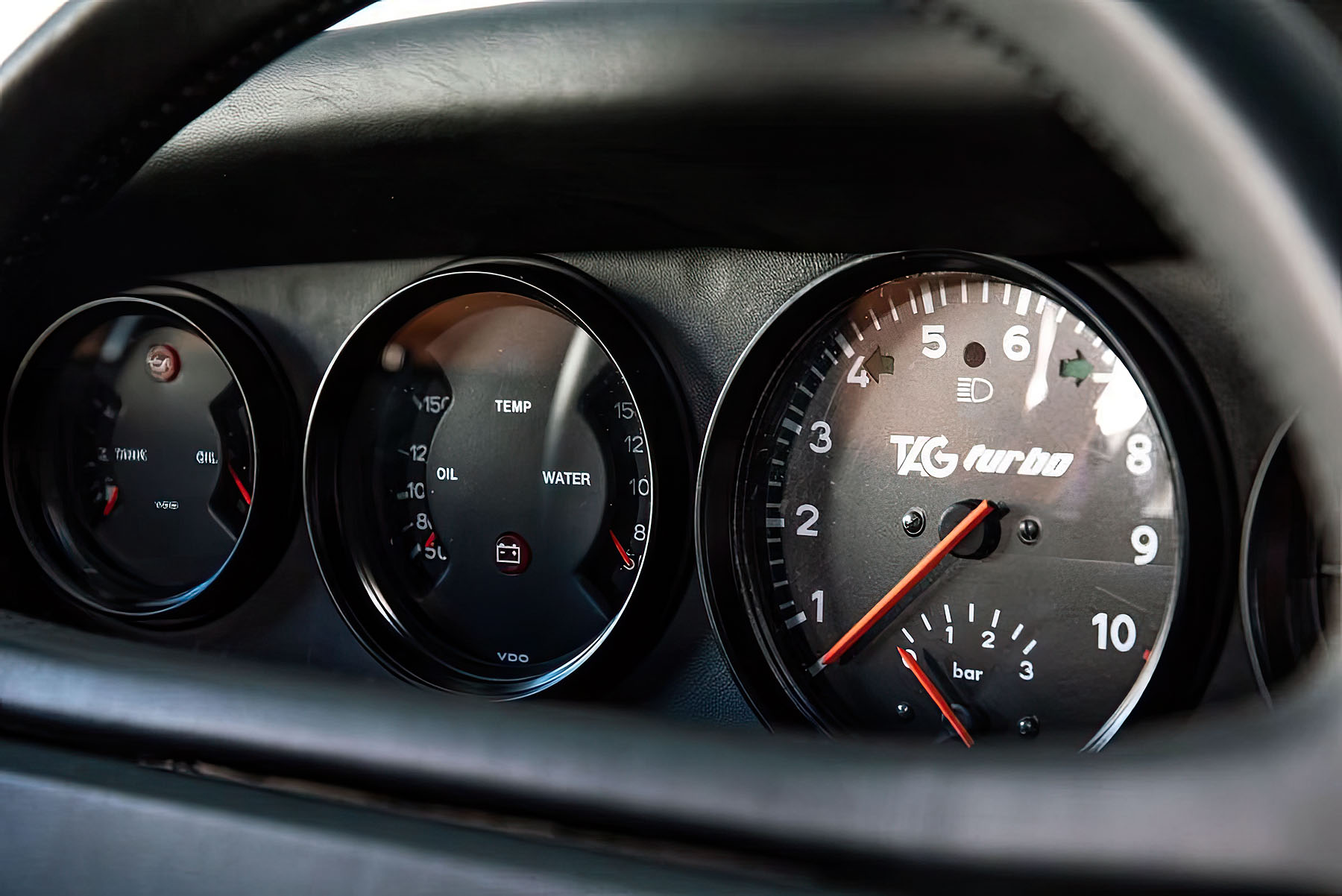 Respected Porsche tuner Lazante
Mixing Porsche's F1 heritage with modern 911 components, Lazante has created a Porsche nobody else thought of: a 911 powered by a Porsche-engineered Formula 1 twin-turbocharged 1.5 liter V6 out of a McLaren MP4/3 F1 car. A few years ago, Dean Lanzante—who works with McLaren on racecars, restorations, and high-price builds—decided to buy 11 of McLaren's TAG-Porsche engines. McLaren wouldn't sell the original engine but did sell the 11 engines used throughout the '84-'86 season. So the engines Lanzante is putting in its 930 Tag Turbos were used by Mclaren in F1. For example, Lanzante's sixth build used Niki Lauda's French GP-winning engine. Lanzante is currently building its seventh 930 TAG Turbo, and it's powered by the engine that helped Keke Rosberg finish second in the 1986 Monaco Grand Prix.
As cool as it would be to drive a full-power F1 engine on the street, Lazante worked with Cosworth to rebuild and re-engineer the engines to make them more usable on the road. They were detuned to 510 horsepower (503 bhp) and 310 pound-feet of torque—probably for a good reason—and added a front-mounted water-cooled radiator. However, they still rev to 9,000 rpm and have a top speed of 200 mph. Shifting gears is done with a six-speed manual, and a limited-slip rear diff helps power the rear wheels.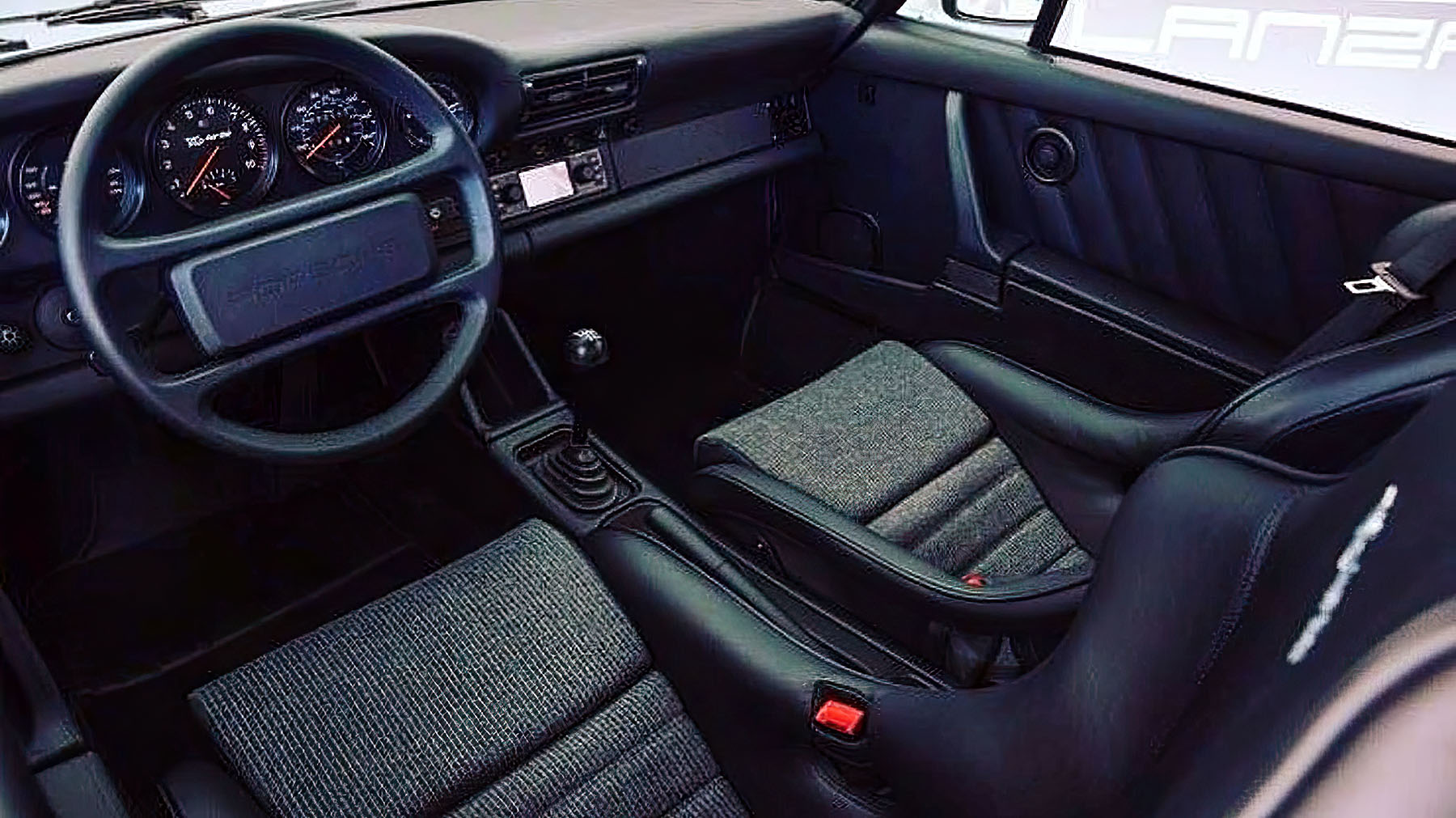 The Engine
Given that this was the 80's and F1 rules were not nearly as limiting as today, the engine made 1,060 hp with a 12,600 rpm redline (although it was run at 960 hp in race spec). For reference, today's F1 turbocharged V6 engines displace slightly more volume at 1.6 litres and are limited to 15,000 rpm redline by rules (although most are running them lower for fuel efficiency and reliability). However, the power output is much lower, being under 800 hp for all engines (2017) without KERS, but it approaches 1,000 hp with KERS. And you will need a lot of charge air cooling because the engine is running at a massive peak boost of 43.5 psi (3.0 bar or 300 kPa).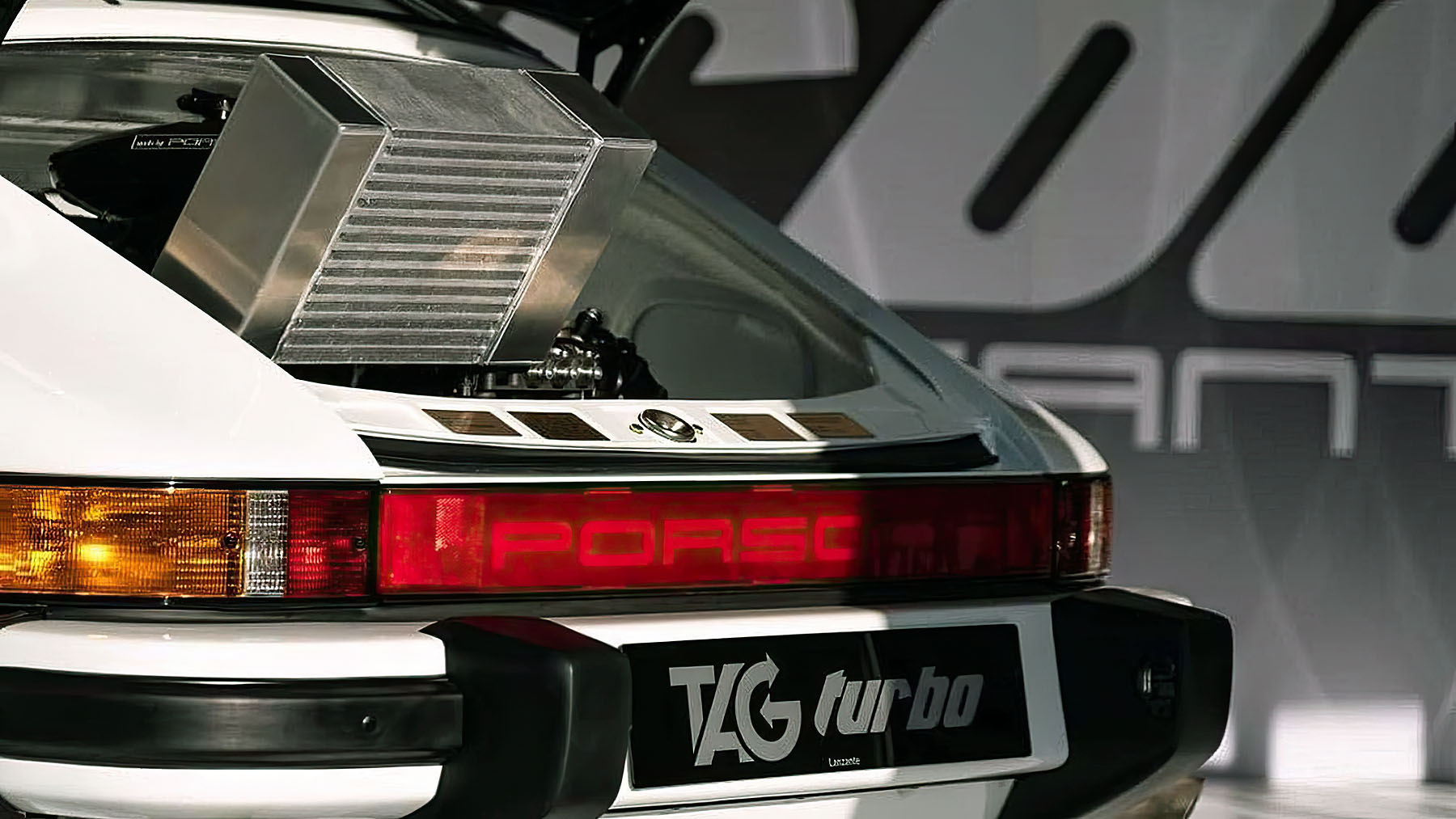 The Concept
Putting an F1 engine in a road car is magnificent, but it goes beyond just finding enough room to shove the engine back there. Lanzante didn't want this to be a mad exercise. Fitting a V6 – and a tall one at that – in the back of a 911 that was never meant to fit something taller than a flat six is a challenge in its own right, but perhaps an even bigger challenge is providing it with enough cooling for engine coolant, oil, and intercoolers. Providing enough cooling to an engine in the back is not easy. Just look at a modern (992) 911 with a turbocharged engine (that is nowhere near this highly strung) and you'll find wide haunches with inlets and vents fore and aft of the wheels. Without that much real estate in a 930 and no previous water-cooling plumbing to work with, Lanzante designed a custom system.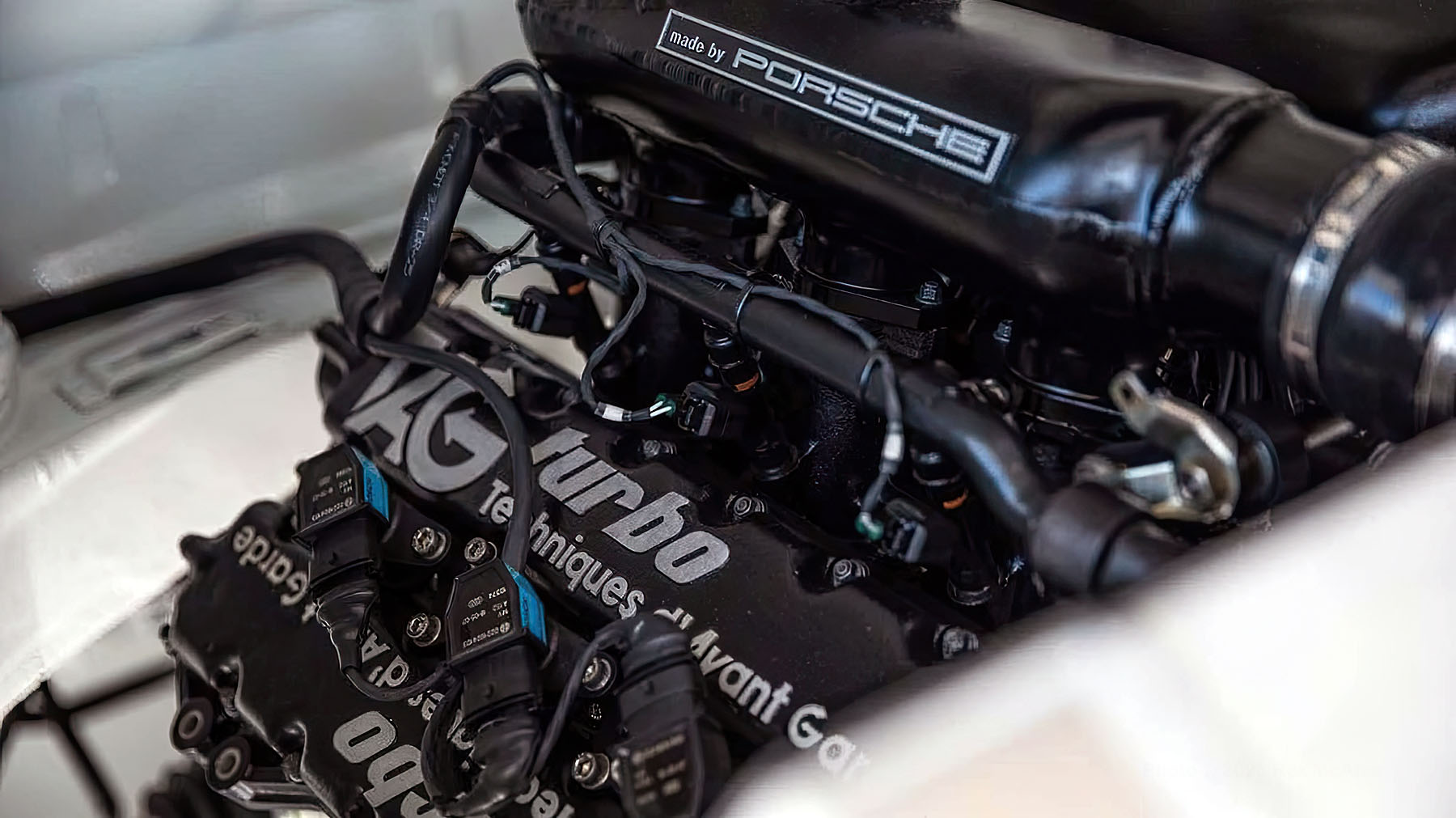 The Execution
Attention didn't just go to the powertrain, as you'd expect. The suspension is all new using coilovers that Lanzante is tuning to make the car more forgiving but still retain the characteristic 911 handling. The brakes are likely to be all carbon ceramic. The tires are new Pirelli PZero 255/40/17 in the back and 225/40/17 in the front wrapped around the original 17″ RUF wheels. And Lanzante (unsurprisingly) wanted to bring weight down further so there are lightweight components throughout, chief of which are the hood and rear engine cover which are made out of carbon fibre. The doors skins are made out of aluminum. Combined with a 220 lb. (100 kg) saving due to the lighter engine, the car is said to be about 518 lb. (235 kg) lighter than the original, at a curb weight of 2,425 lb. (1,100 kg). If you've been paying attention, that gives it a power-to-weight ratio of 457 hp/tonne (4.82 lb./hp) – as close as makes no difference the same as 991 GT2 RS. Top speed? 200 mph.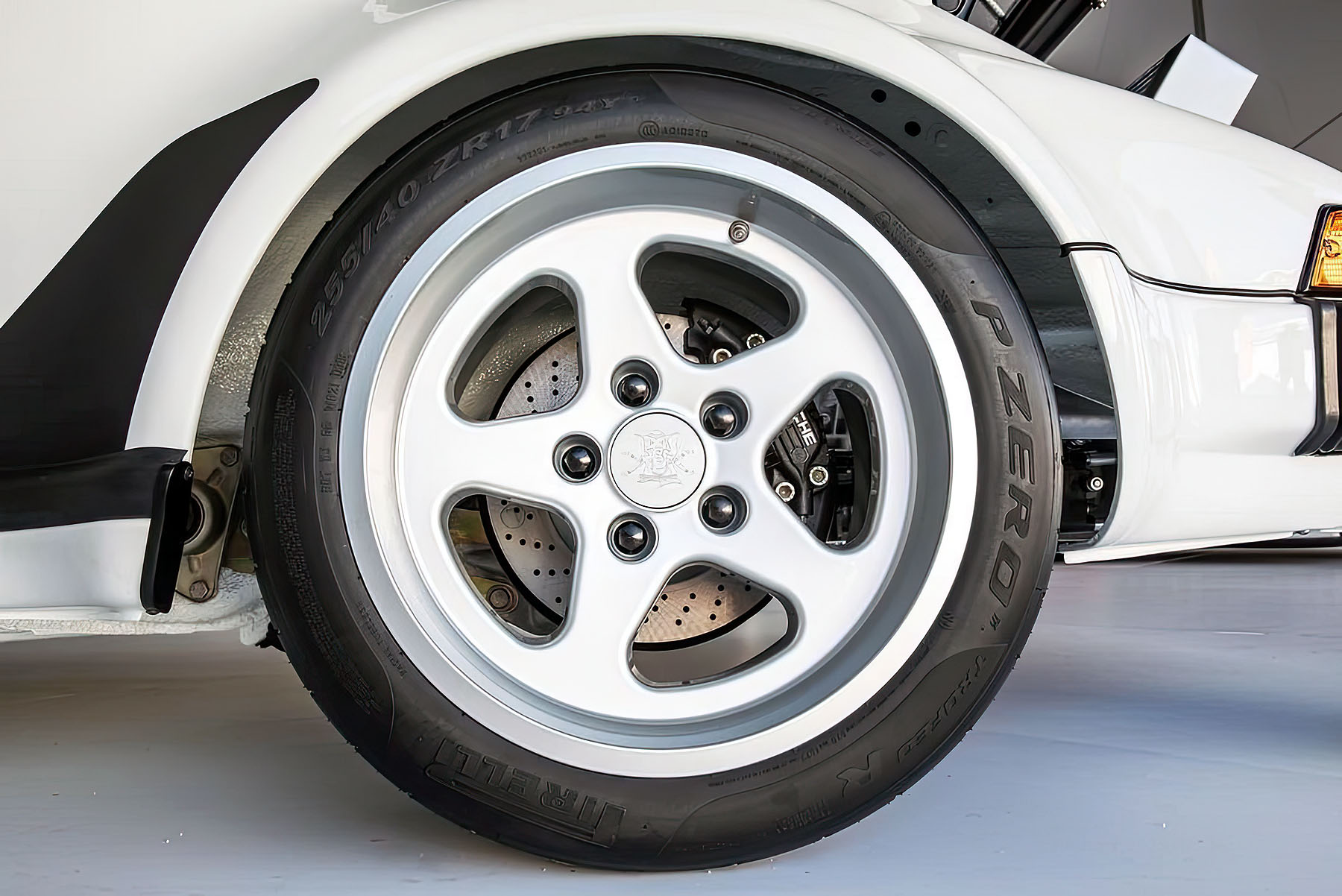 For the well-heeled
Pricing is in the neighborhood of $1.5M. Lanzante will hand-pick the buyers so hopefully, you've already built a reputation for being an avid enthusiast and not just a "flipper." Sure, the price is steep, but then again, which of your friends can claim their Porsche uses a retired F1 engine? Lanzante is building 11 of them and all but 2 cars will use engines that have raced. Names like Niki Lauda and Alain Prost are among those who've driven one of the engines. Multiple of them had several podium finishes. The one on display is powered by an engine that can claim a Grand Prix win.