Raw to the bone
Welcome to a classic Porsche that's listened to the entire Greatest Hits Of 911 album. It's the next Kalmar Automotive 7-97, and – long story short – it's lovely, despite any misgivings you might harbour about yet another bespoke 911.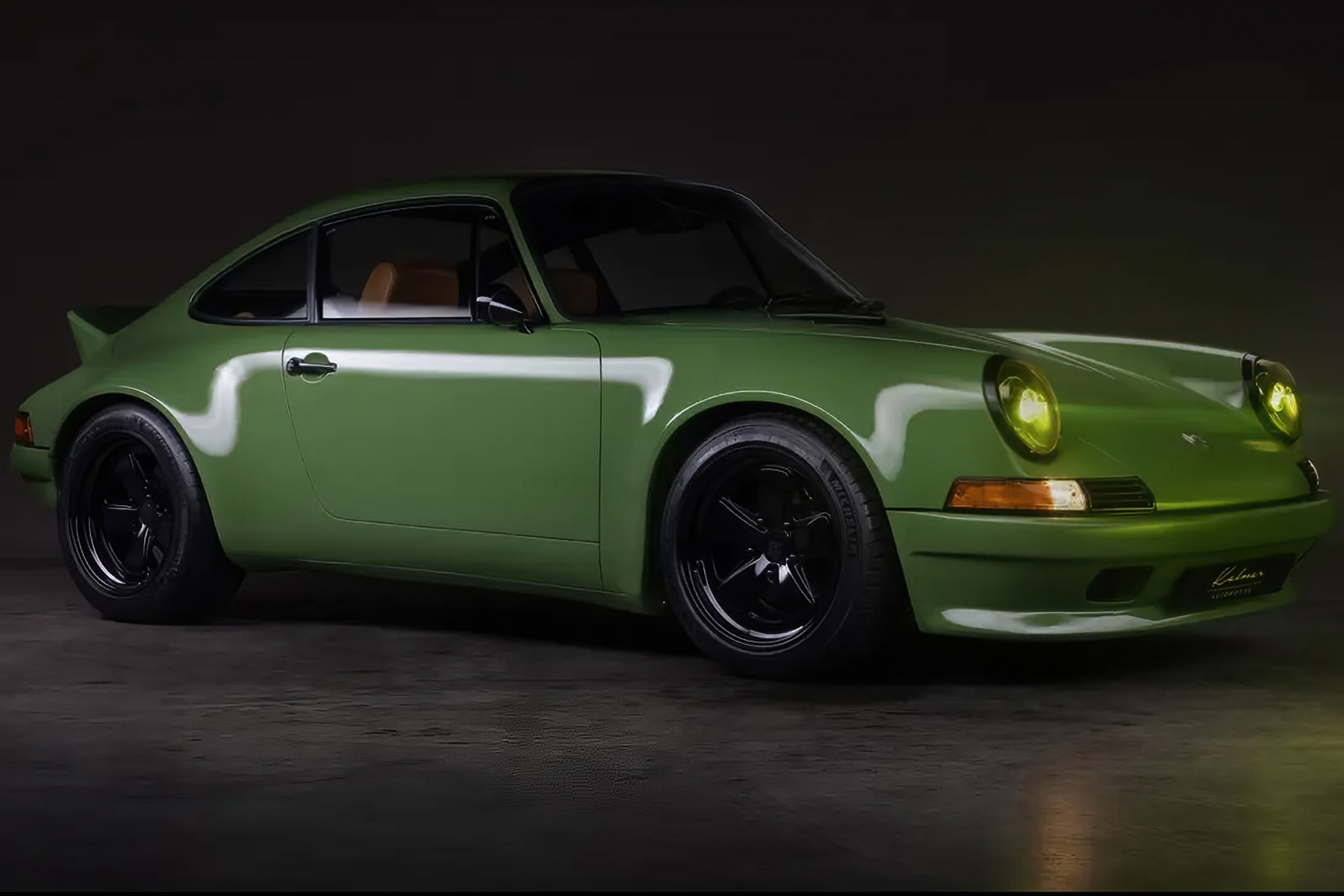 The 7-97 refers to Tom Kristensen's Le Mans exploits; the fabled Danish racing driver has won nine times, his first Le Mans-winning number '7', and '97' the year of his first victory. He's got car #1, and like that, this new one's a beaut.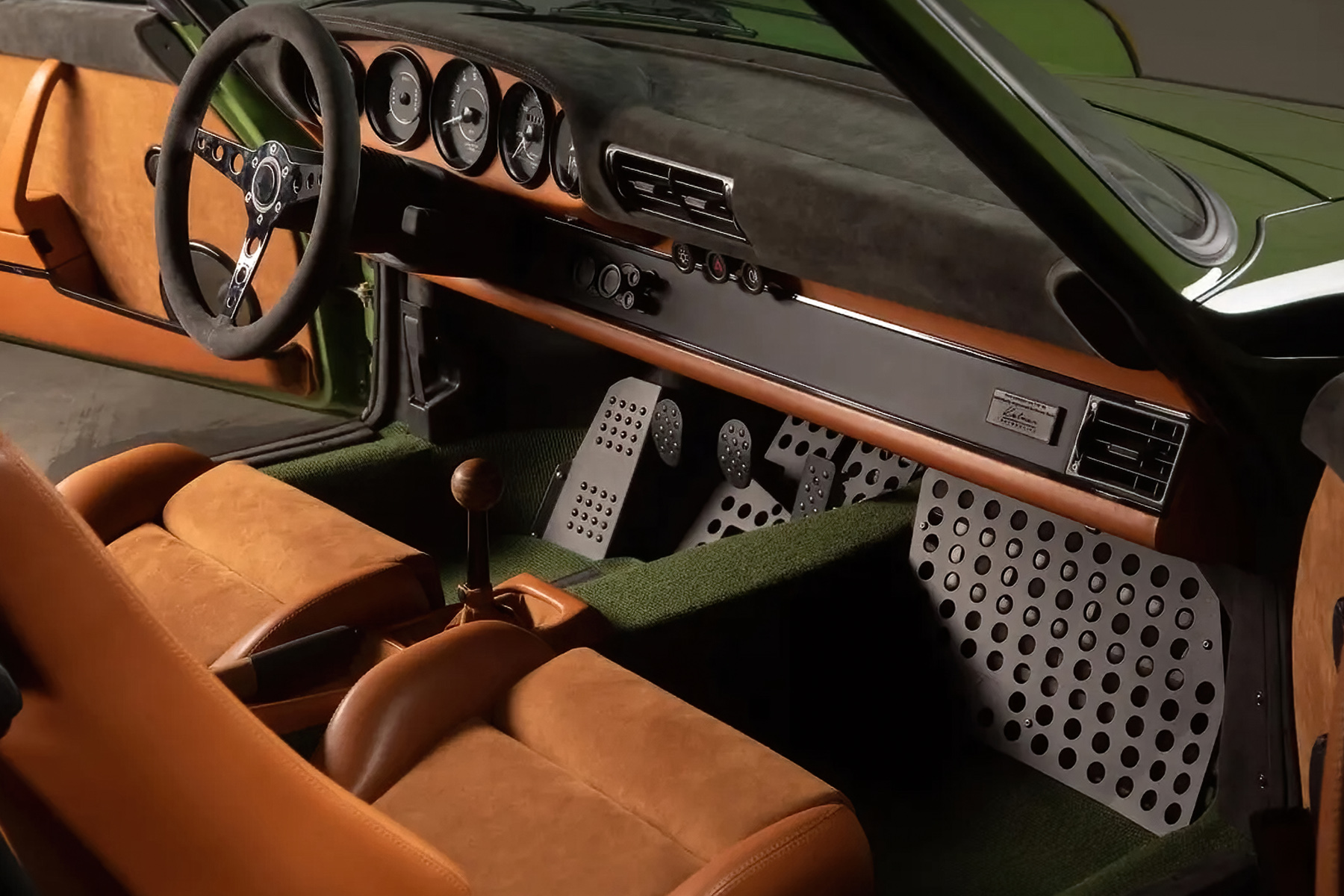 As all 7-97s are, this one's based on a 'low mileage' 964-era 911 (from 1991). To that, Kalmar adds a 'triple-4' 4.1-litre engine that sends 400bhp through a six-speed manual gearbox and out the back. "This car moves forward like few," explains boss Jan Kalmar.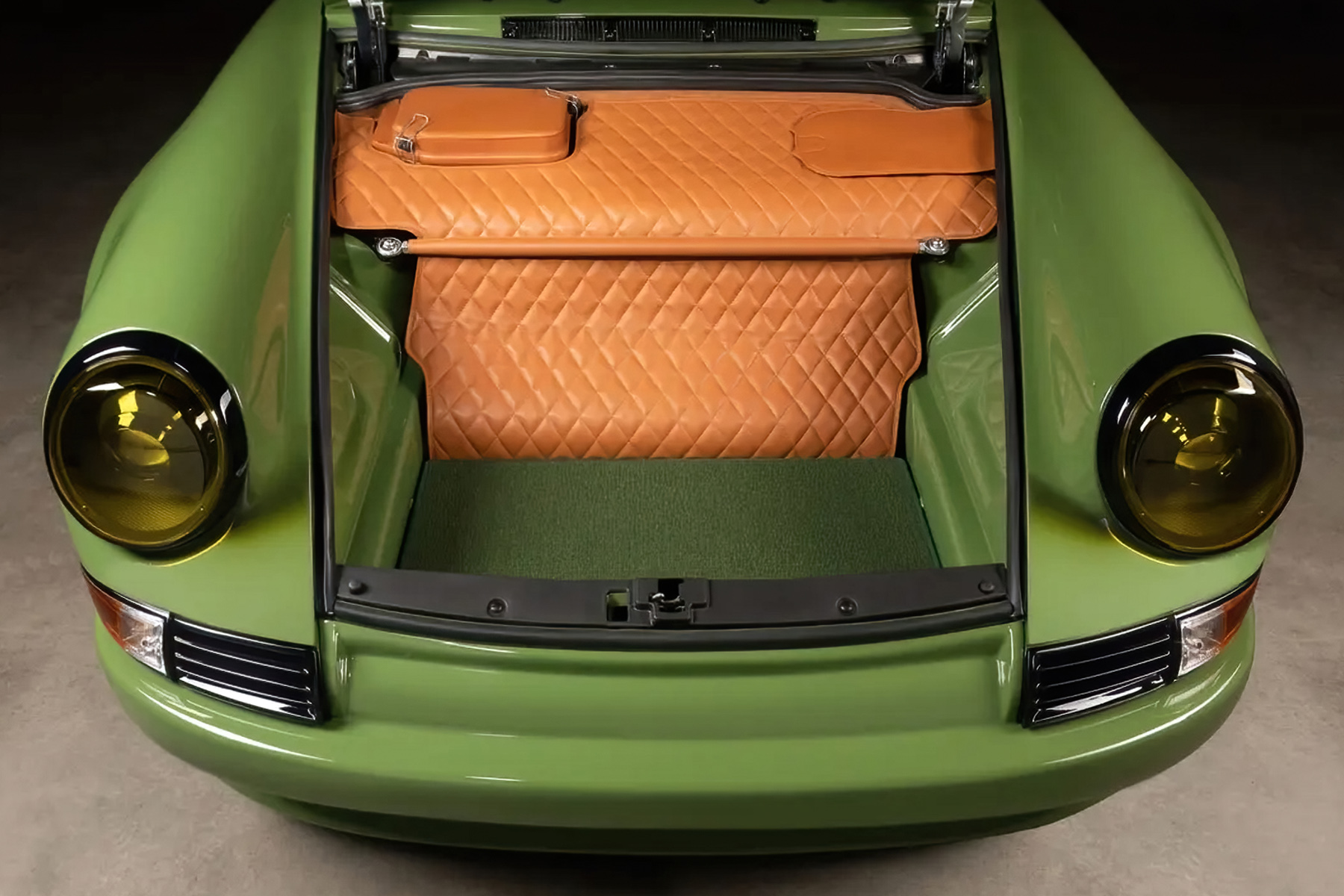 The body's detailed in green with a lovely little carbon ducktail perched on the rear. The interior has been treated to a light brown finish, green carpets and "deep black" details. All in, the whole car weighs just 1,165kg.