This 991.2-generation Porsche 911 GT3 available for auction on PCarMarket possesses a number of desirable features, chief amongst is its paint-to-sample exterior color of nonmetallic green complemented by optional LED headlights in Black and factory 20" GT3 center-lock wheels in an exclusive Satin Black finish.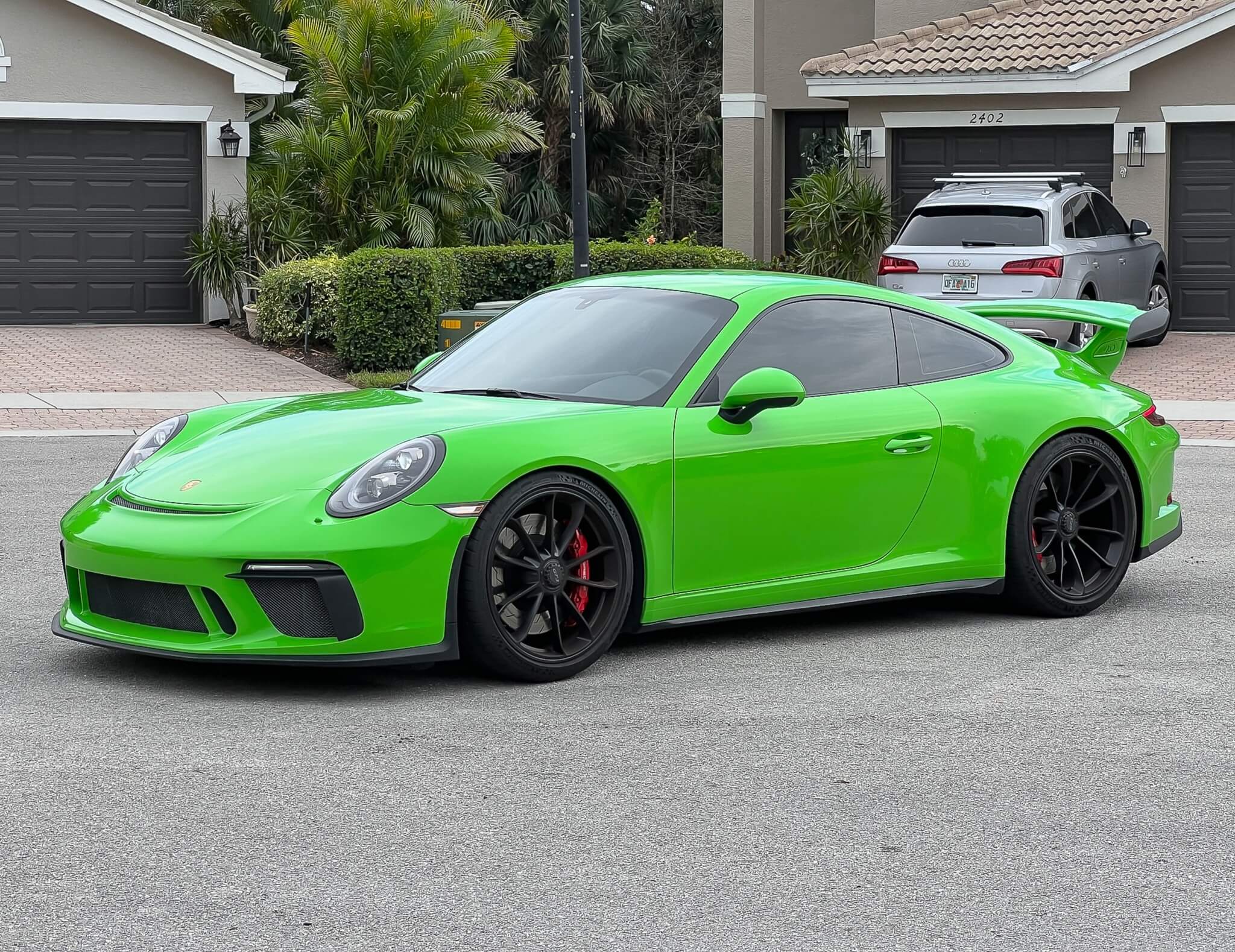 The introduction of the 991.2 generation of Porsche's GT3 brought about host of welcome changes over its predecessor. The German automaker listened to the demands of their fans so instead of just offering the PDK transmission, they also offered a manual gearbox option for no additional costs. This is evident with the 2018 Porsche 991.2 GT3 featured as it is equipped with the desirable 6-speed GT Sport manual transmission.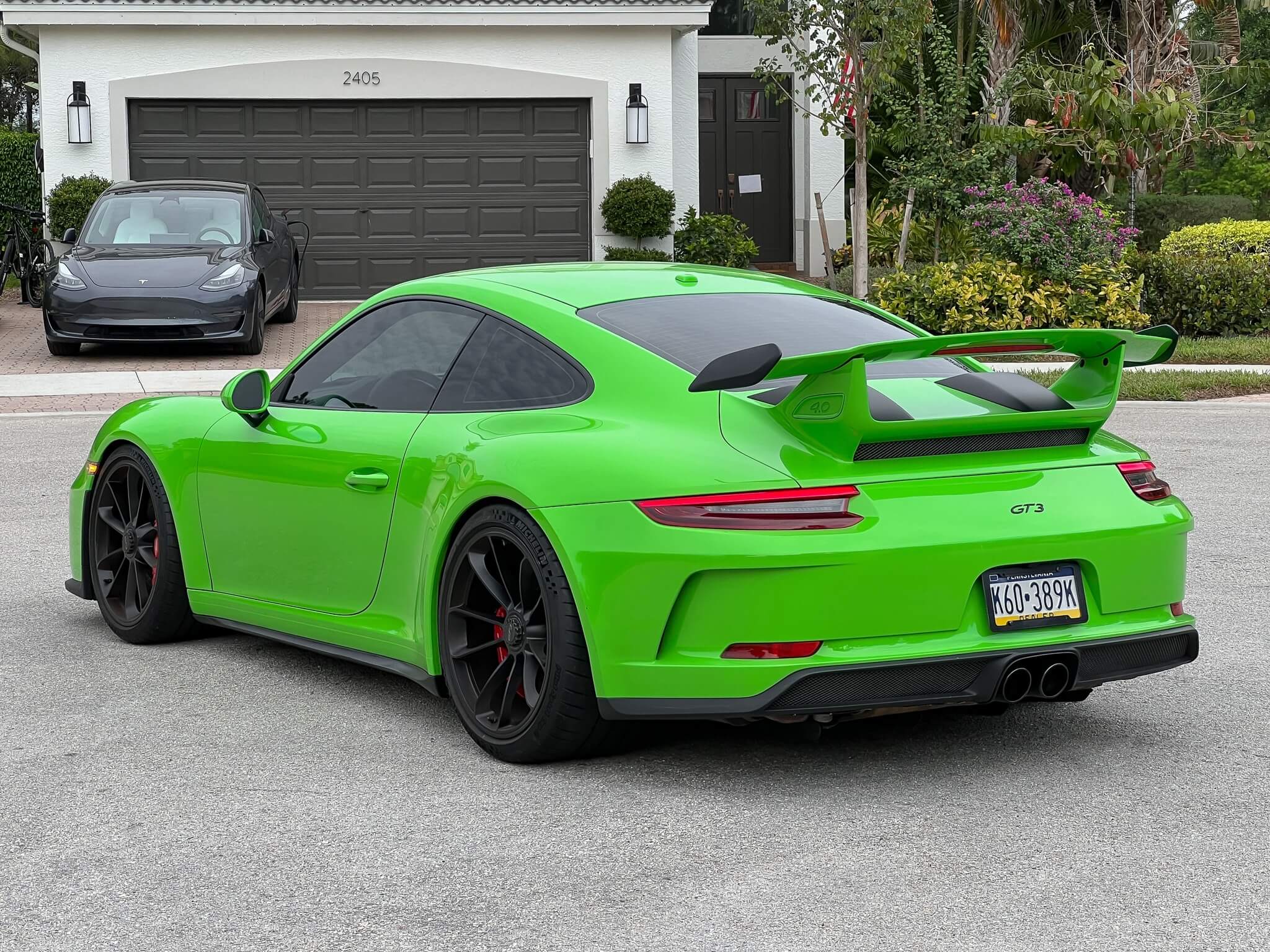 The interior is upholstered in black leather and Alcantara which also comes with the optional carbon fiber full bucket seats as well as sun visors in Alcantara, a steering column casing in leather, and the Interior Trim Package with Decorative Stitching and Embroidery in Deviated Thread.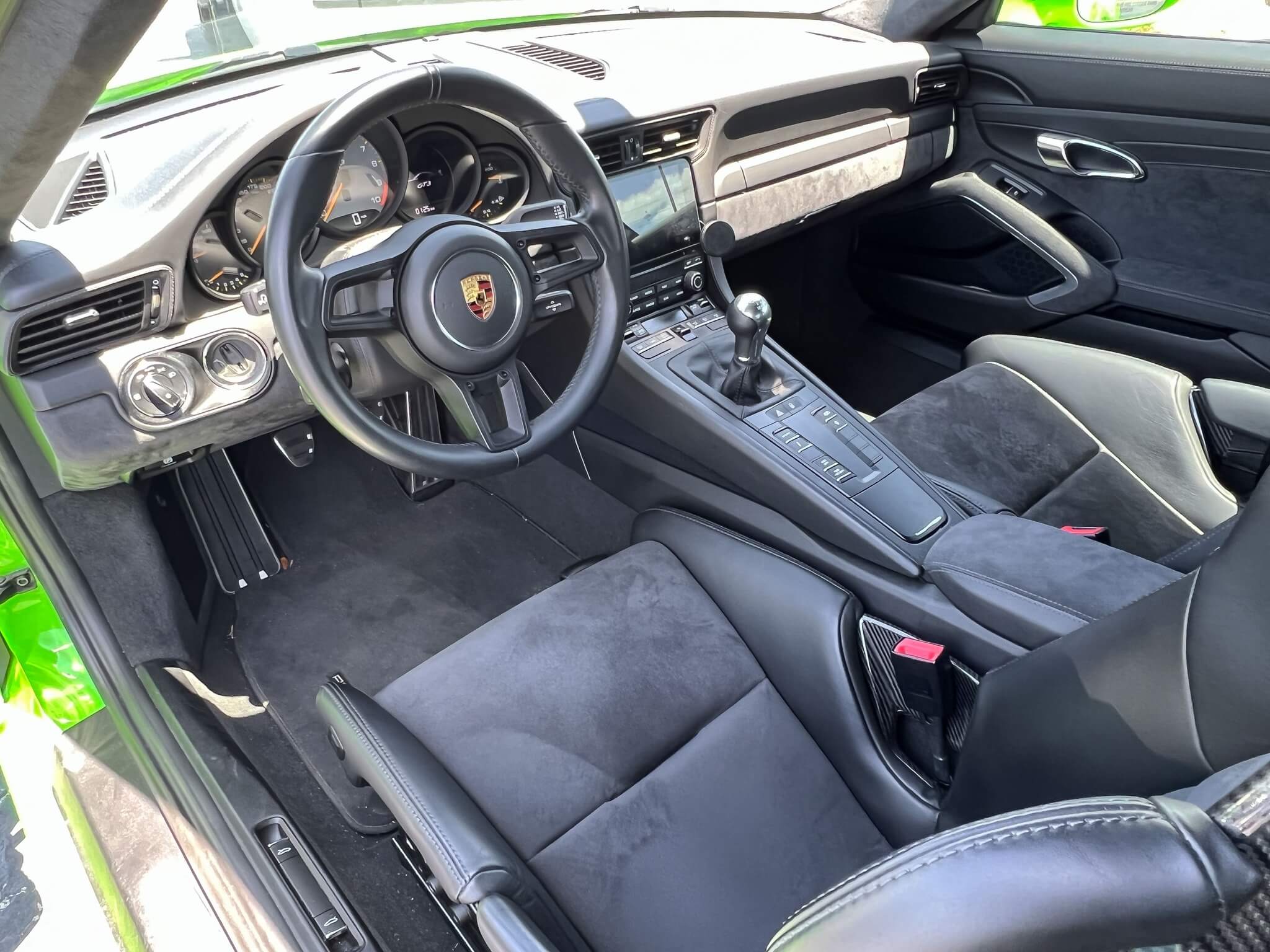 The Porsche 911 GT3 carries the same four-litre flat engine from the GT3 RS with its power increased by 25hp for a new total of 500hp. The chassis is also redesigned and now features a rear-axle steering and a lighter construction.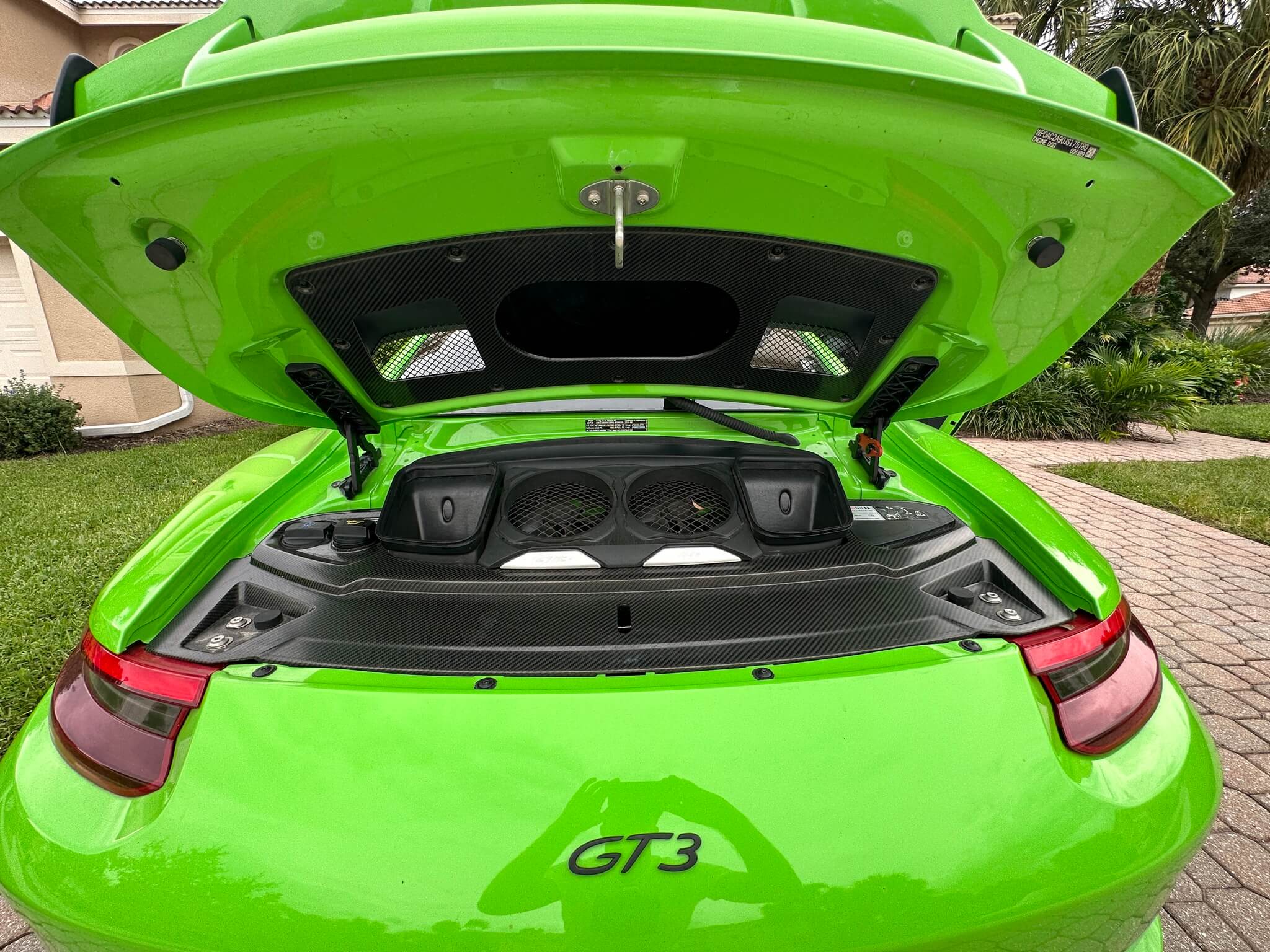 Since leaving Porsche's facilities in Stuttgart, this GT3 has traveled 18,500 miles from new and is still in superb condition both inside and out as it passed a comprehensive inspection by an authorized Porsche dealer. Out of all the modern Porsche GT cars, those that come with the paint-to-sample color schemes are highly coveted. There's no doubt that this 2018 Porsche 991.2 GT3 is going to be an incredible sports car to drive and enjoy on the open road!