Intended to surpass all other supercars of its era in terms of technological advancements, the Porsche Carrera GT was engineered to push boundaries. Its powerful V10 engine traces its lineage back to the 10-cylinder race engine developed for the 2000 Le Mans 24-hours. Notably, the Carrera GT pioneered the utilization of carbon-fibre for both its monocoque and subframe, further showcasing its innovative design.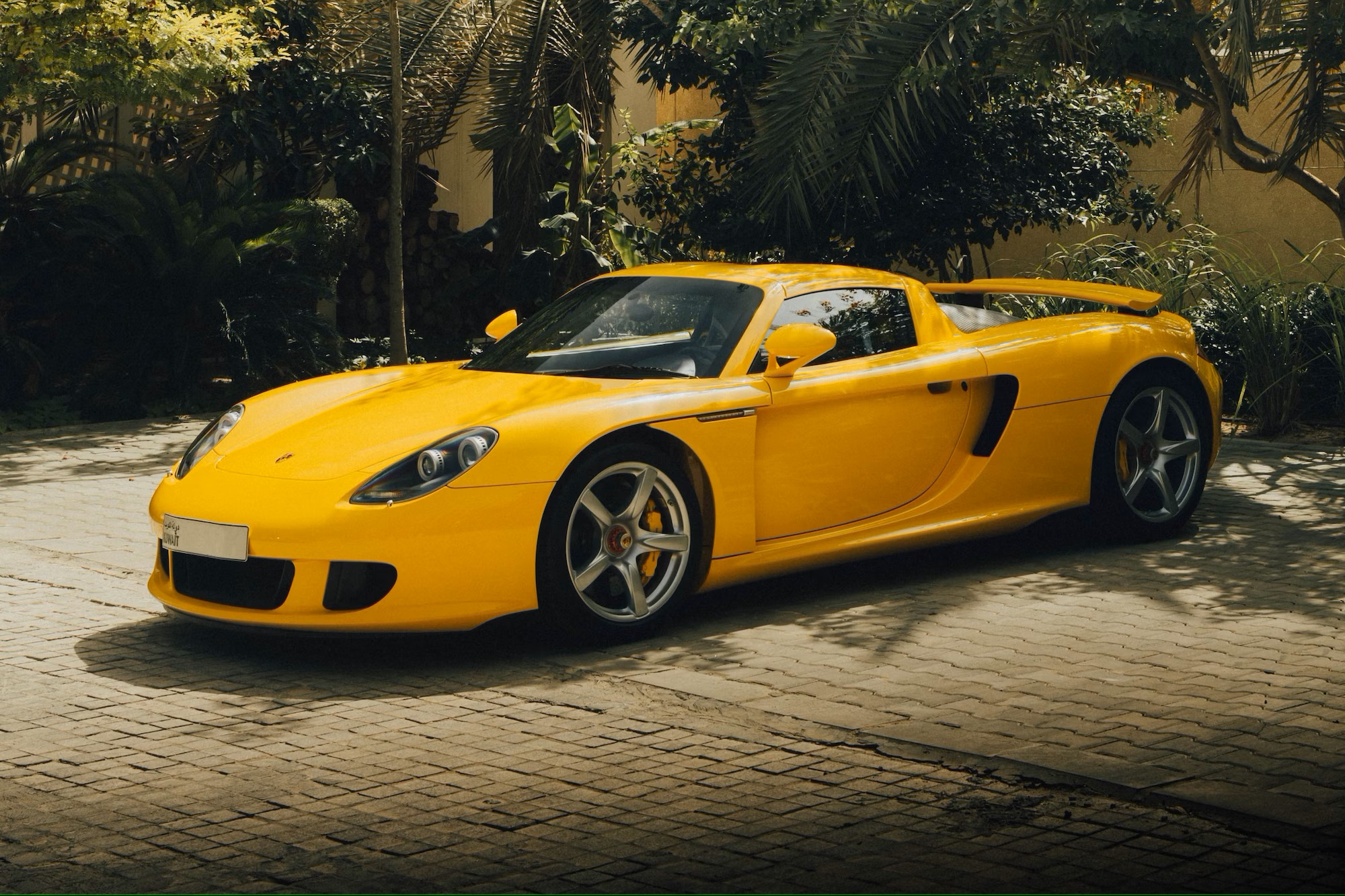 The 5.7-liter aluminum V10 engine employed a unique V angle of 68 degrees, employing various lightweight components to maintain its low weight of 452 pounds. This included aluminum pistons, an aluminum intake manifold, titanium connecting rods, and a forged crankshaft.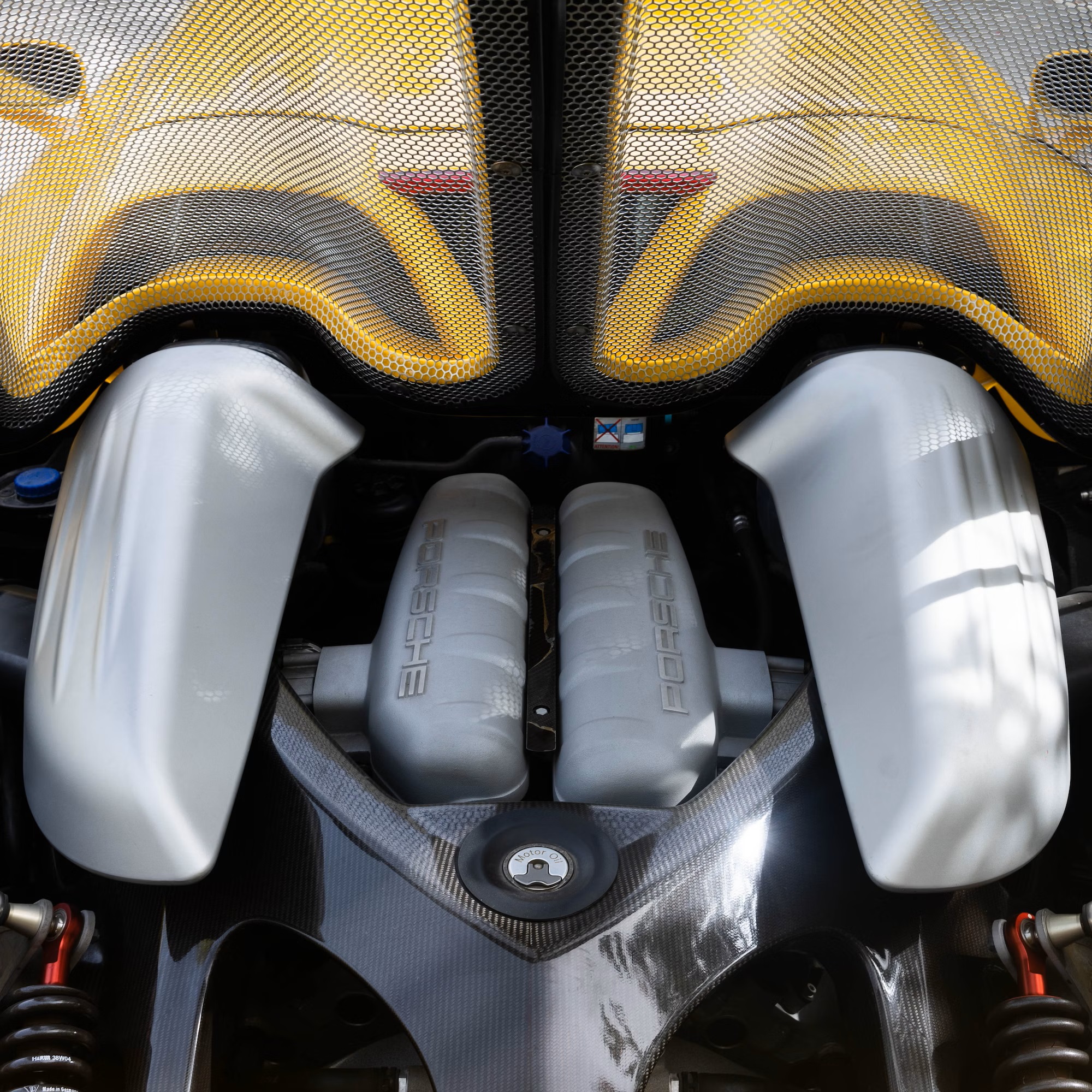 The engine's low placement within the subframe was facilitated by dry-sump lubrication, while a carbon ceramic clutch and low-mass flywheel contributed to its responsive and agile performance, characterized by a redline of 8,400 rpm. Generating an impressive 605 horsepower at 8,000 rpm and 435 pound-feet of torque, the V10 engine was coupled with a six-speed manual transaxle for seamless power delivery.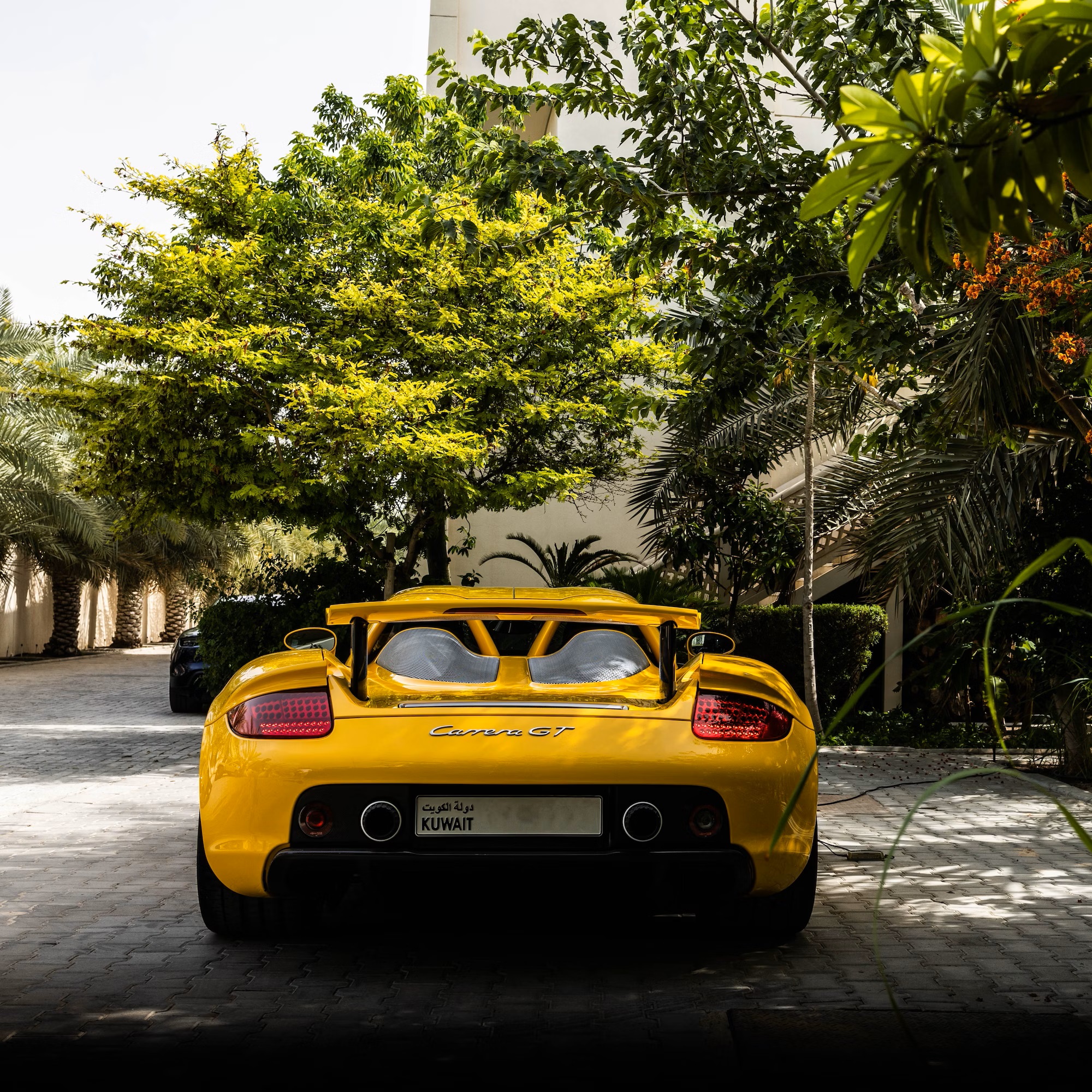 These exceptional technological achievements resulted in mind-blowing performance figures. The Carrera GT could accelerate from 0 to 60 mph in a mere 3.6 seconds and achieve a top speed of 205 mph. Its braking system consisted of cross-drilled ceramic-composite disc brakes with substantial 14.96-inch rotors, anchored by lightweight magnesium wheels. The suspension system, derived from the 911 GT1, ensured exceptional cornering ability and balance.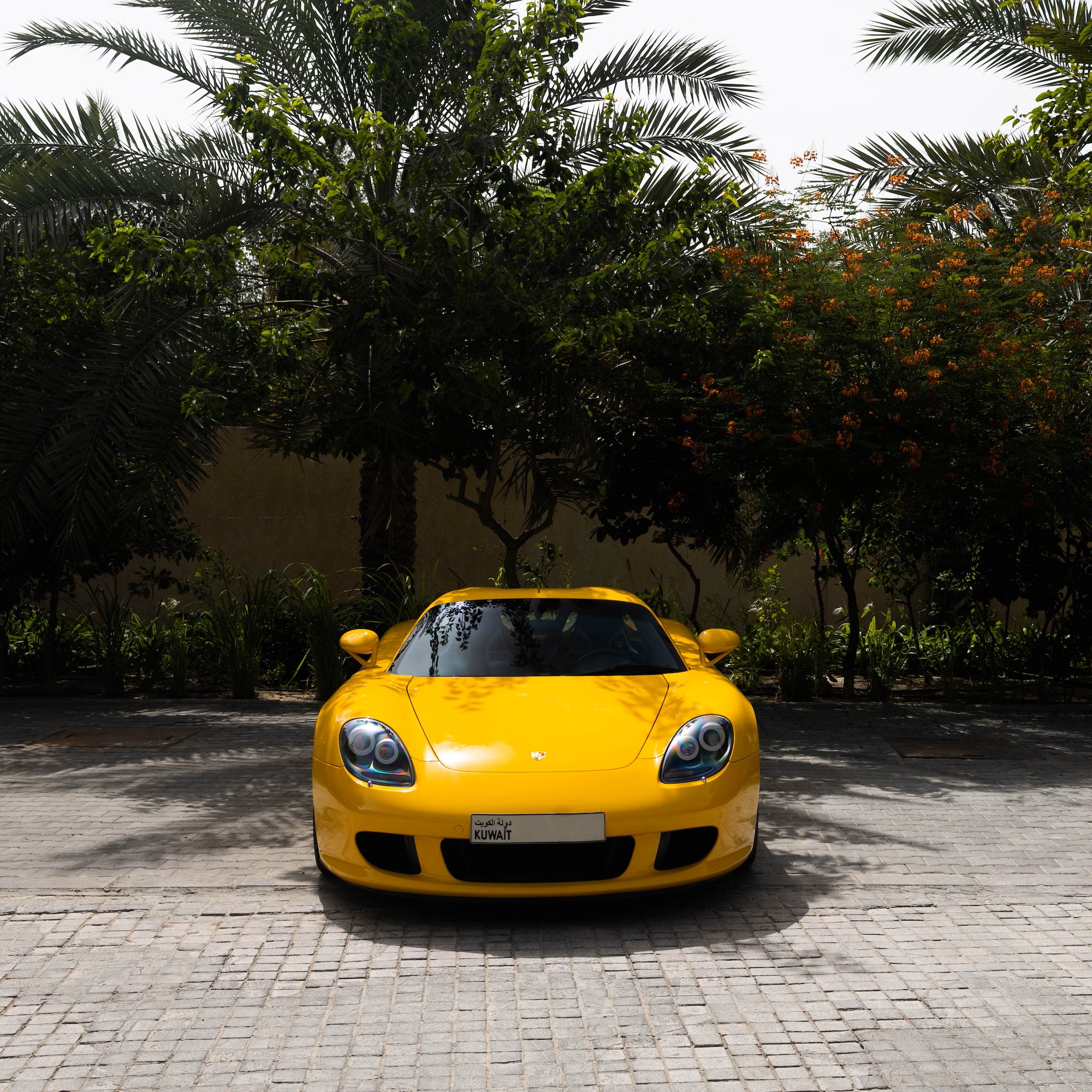 Collecting Cars is now offering you the rare opportunity to acquire one of 89 examples Porsche Carrera GTs that left the factory in the stunning Fayence Yellow, rendering this particular car highly sought-after among collectors.
The exterior is complemented with a black leather-trimmed cabin that also features carbon-fibre and aluminum-look inlays. It rides on 19-inch front and 20-inch rear center-lock alloy wheels, accentuated by yellow calipers, carbon-ceramic brake discs, and Michelin tires.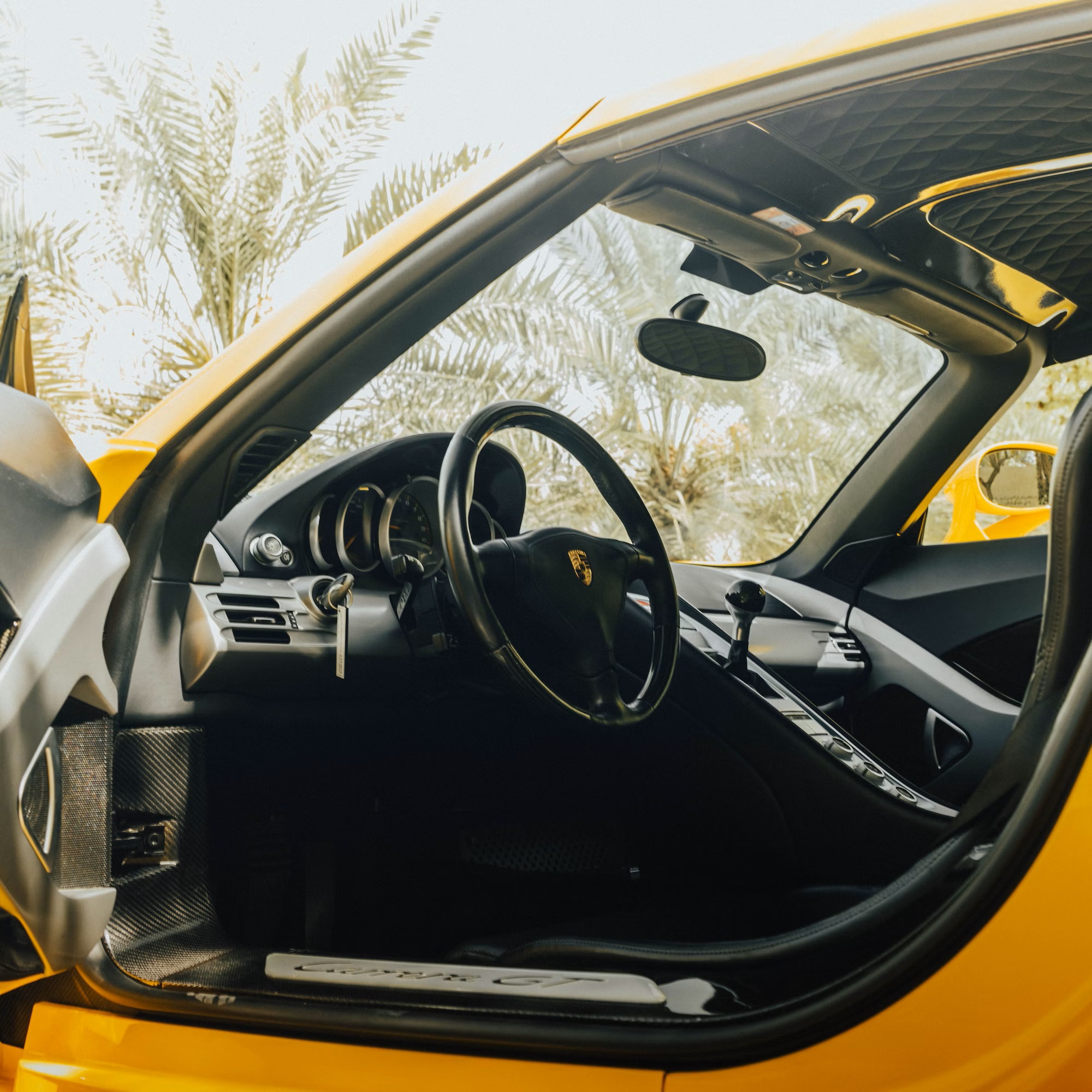 Noteworthy factory-fitted features include air conditioning, sports seats, and a Porsche Online Pro stereo system. This particular Carrera GT has covered a distance of 11,239 kilometers and has had two owners since it left the factory.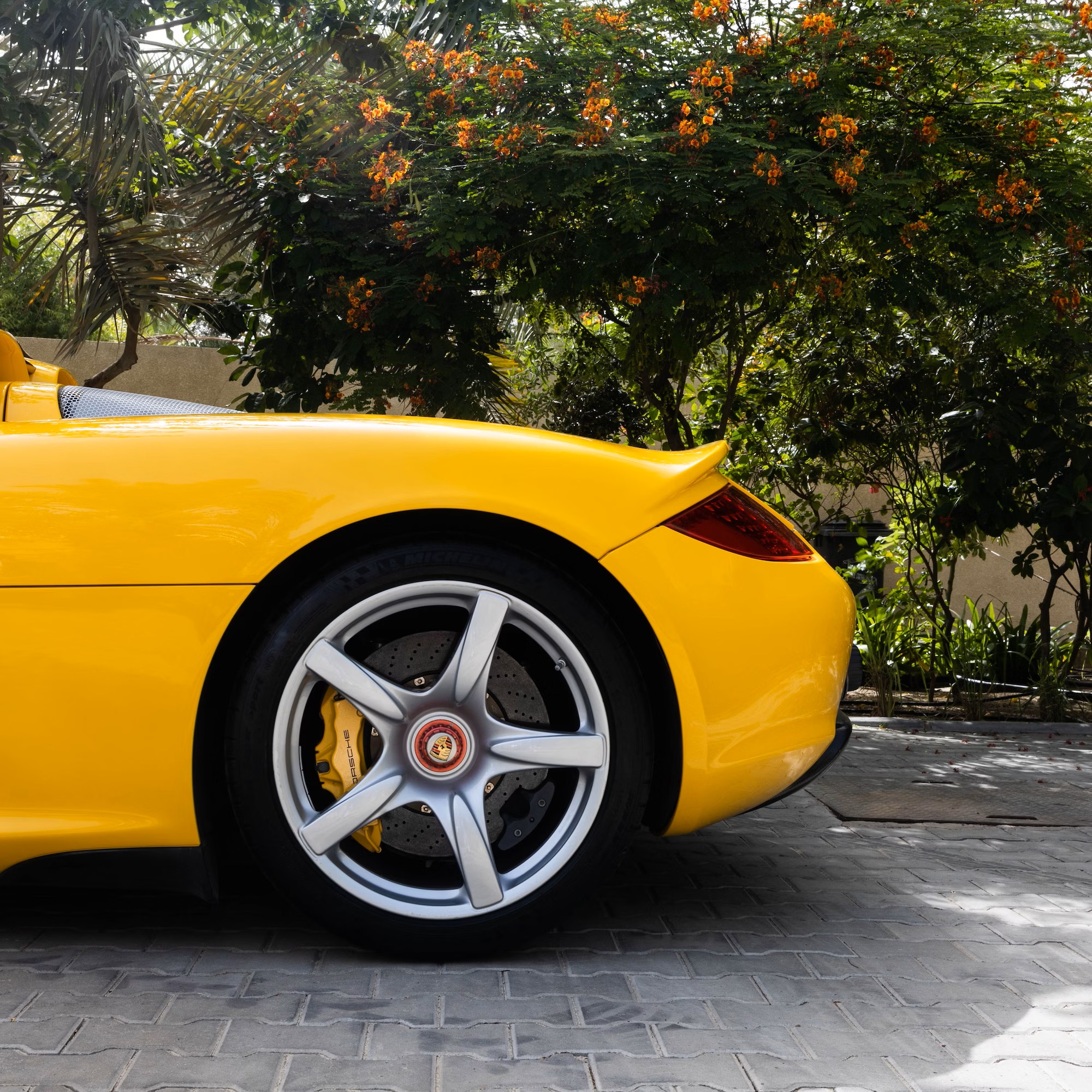 When it arrived as a production car in 2003, the Carrera GT was instantly hailed as an era-defining supercar. It's already been two decades since the first Carrera GT rolled out from Leipzig, and it's safe to say that this supercar still excels both as a collector and a driver's car. The Carrera GT was a raw, almost unhinged no-nonsense traditional supercar. The last analog hypercar and probably the best supercar ever made.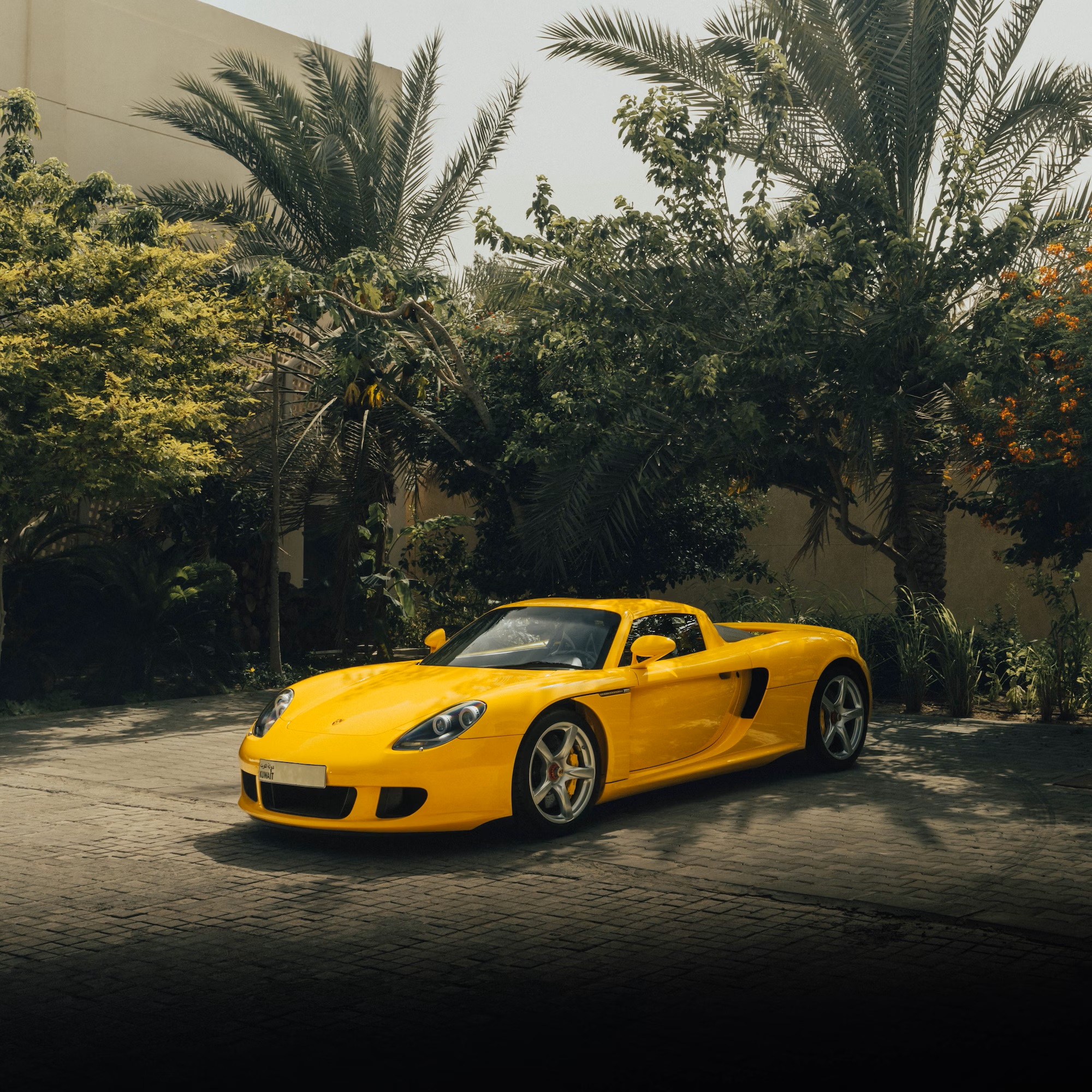 Source: Collecting Cars