A Electric Take on Restomod 911s
We love our Porsche restomods here at Stuttcars.com, but today's company profile is focused on a company that is zigging while everybody else in restomod world is zagging. Everrati Automotive Limited (Everrati) is considered by most to be the leading company specializing in redefining and futureproofing automotive icons through electrification. You read that right, they electrify Porsche 911s. They recently announced thay they had electrified the Porsche 911 (964) Wide Body Cabriolet model, the first of its kind in the world. We decided to take a deeper dive into all the electric Porsche models offered by Everrati and start a conversation about how the Porsche community feels about this approach to classic Porsche preservation/evolution.
As large-scale manufacturers focus their resources on the production of EVs, Everrati is offering buyers a choice beyond that of mainstream brands by combining timeless styling with the very latest in EV technology. Each car's past is preserved by a meticulous, concours-standard restoration while simultaneously receiving a meticulously engineered zero-emissions, full-electric powertrain that offers much improved levels of outright performance, refinement and of course sustainability.
The Everrati Porsche Lineup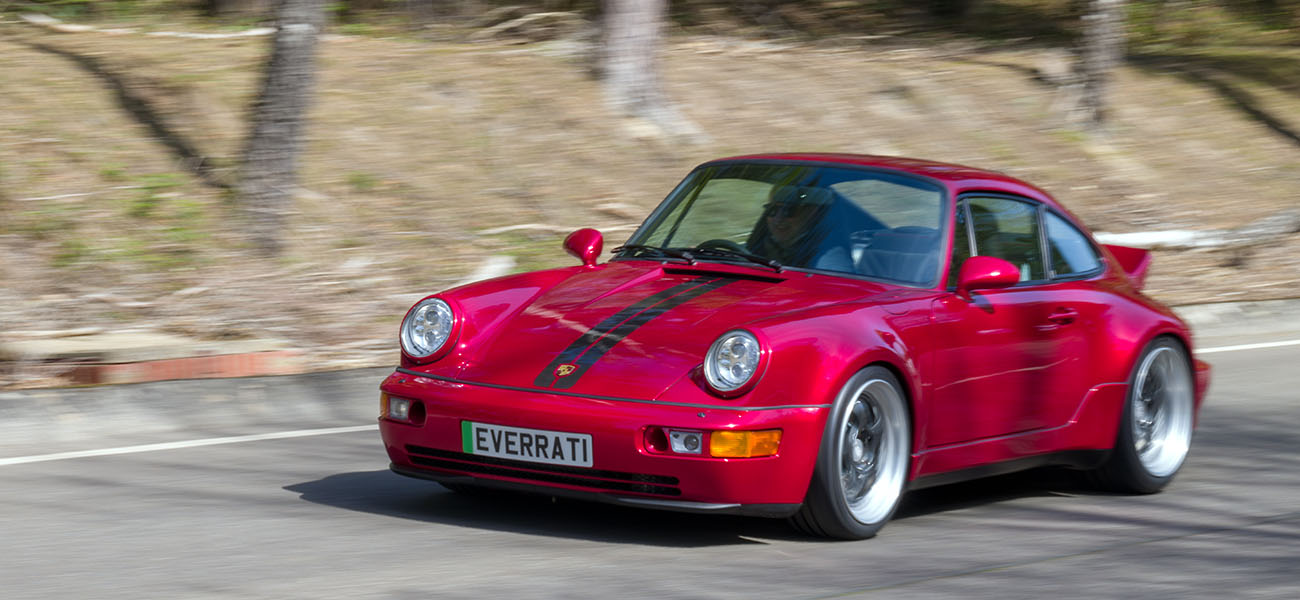 Porsche 911 Signature (Widebody)
The Porsche 911 is one of the world's most iconic sports cars. The first 911 was introduced in 1964, and has undergone continuous evolution while retaining its trademark 2+2 rear-engined configuration. The 964 generation of the 911 came onto the market in model year 1989, and available in Coupé, Targa and Cabriolet body designs. 911's remain a symbol of performance and engineering, with high-profile owners including Steve McQueen, Bill Gates, David Beckham, Rihanna and Tom Cruise. An Everrati Signature car is the ultimate expression of the Everrati Brand. Engineering and design sit at the fundamental heart of Everrati; a Signature car is the Ultimate Restomod.
The team at Everrati restore the donor 911 to the highest level by Porsche specialists. Interestingly, the car is able to maintain structural integrity and the entire conversion is reversable, maintaining value and options into the future for owners. With close to original weight and weight distribution, it still feels like a Porsche 911 in most ways. Everrati also updates the dash, with a new full navigation, DAB+, Bluetooth®, Apple Car Play system as well as giving the car a brand new and uprated heating and air conditioning system. New custom Porsche inspired 5-gauge cluster dials, showing vital information while maintaining 'original' appearance are part of the finishing touches.
Performance wise, the car accelerates from a standstill to 60 mph in under 4 seconds and has a range of about 200 miles. Power comes in at 500 bhp which is ample in a car of this size and weight. In terms of pricing, you're looking at at least £270,000 and that doesn't include the straight, rust free and clean title donor you need to supply to get started.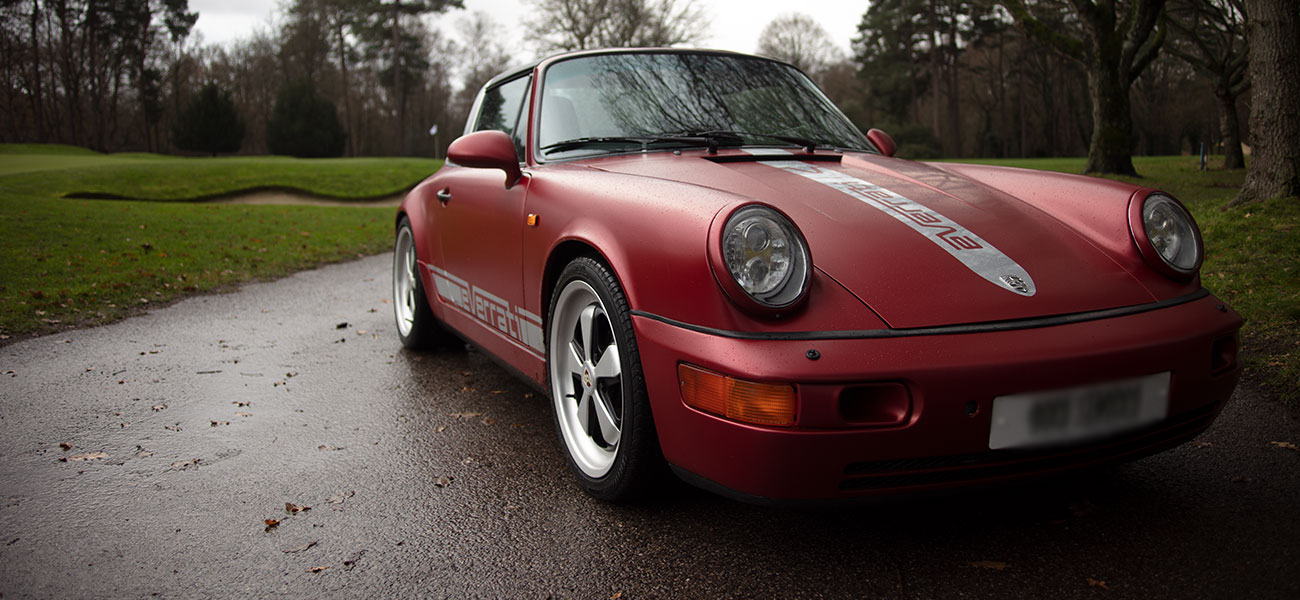 Porsche 911 Pure (Narrowbody)
The 911 Pure is a narrow-bodied electric restomod that is "more affordable" than the Widebody above, coming in at a starting price of around £220,000. It gets less power, with 440bhp and similar range of 200 miles. Acceleration is still pretty brisk, with 0 – 60 mph taking under 4.5 seconds. In terms of the restoration and upgrades, it is similar to the Widebody in terms of getting a whole top to bottom restoration and upgrades.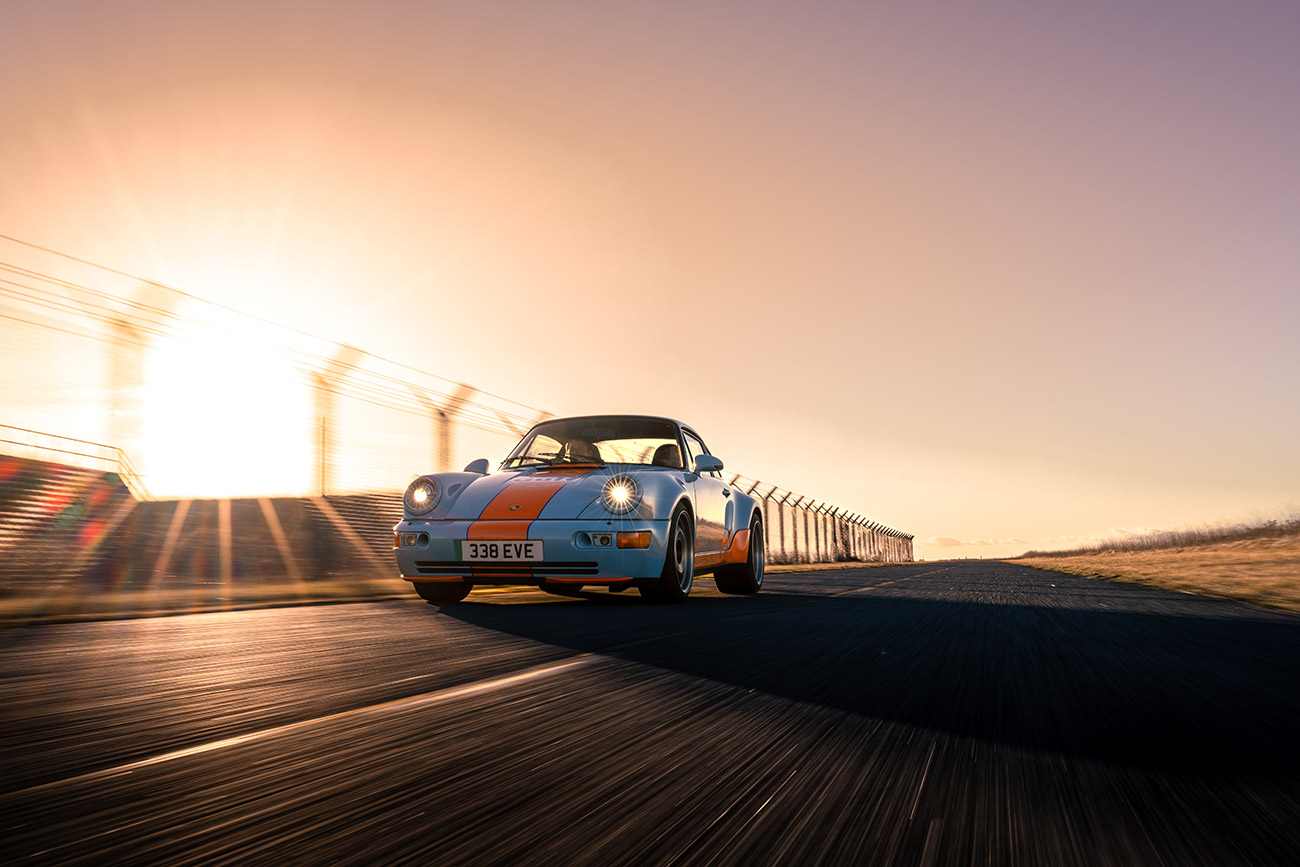 Porsche 911 (964) – Signature Gulf Edition
The Gulf Edition Everrati is the result of an official partnership with Gulf Oil International. As expected, that means the Signature Gulf Edition wears the timeless Gulf orange and blue race car livery. Gulf's strong brand presence stems back to the glory days of motorsports and their infamous racing colors will now grace future Everrati models of the customers' choosing. Specwise, the Gulf Edition is basically the same as the Signature (Widebody) model. Performance wise, the car accelerates from a standstill to 60 mph in under 4 seconds and has a range of about 200 miles. Power comes in at 500 bhp which is ample in a car of this size and weight.
The Reviews
What do you think?
Let us know in the comments below whether you are a fan of these electric 911s. 500bhp, 500Nm, sub-4-second 0-62mph acceleration, 200+ mile range, is this a 911 you can get behind? Lets keep it civilized please.
All photos in this post are owned by Everrati.