Porsche Panamera 970 (1st Gen)
Porsche had been talking about a four-door sedan for decades before we finally saw the initial Porsche Panamera photos on November 24 2008. The first-generation Panamera was a genuine game-changer from a performance perspective. Design and looks were not met with praise, but no other executive four-door had ever been as capable on the twisty turns as the Panamera when it arrived as a 2010 model year lineup. First out of the gate were the Panamera S, 4S, and Turbo variants. All three had a 4.8-liter V8, a 400-horsepower naturally aspirated unit for the S and 4S, and a turbocharged version of the same engine with 500 hp for the Turbo. Performance was impressive. Porsche sold a lot of them too. See more of our 1st Generation Porsche Panamera Research.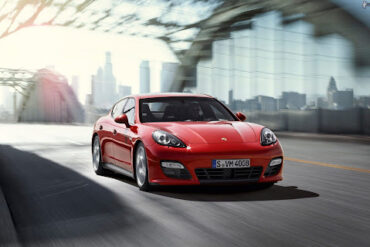 1st Generation Porsche Panamera (970.2) Story & History Panamera (2014 – 2016) Official photos: 2013 April 3 / Premiere: 2013...
Read More