Porsche Macan 95B (1st Gen)
The Porsche Macan was first seen in November 2013 and went on sale in the United States in 2014 as 2015 model year car. It was going to be called the Cajun originally, but changed the name to Macan before launch. The meaning? Macan means Tiger in Indonesian, which pretty much sums up Porsche's small and sporty SUV. Porsche says the Macan is for people who like the idea of a sports car, but need a little more room in their life. When it was launched in 2014, a few miles on some country roads was all real drivers needed to understand that Porsche's DNA had been successfully transplanted into the company's new, mid-size SUV. The Porsche Macan was the real deal. The Macan was Porsche's fifth model in the lineup and represented Porsche's first foray into the luxury compact CUV segment. The Macan sits on Volkswagen's MLB platform (shared with the Audi Q5). The Macan went on to become the top selling Porsche and looks likely to be the car that defines the company going forward. We expect even more success as it goes electric soon. See more of our Porsche Macan (1st Generation) Research.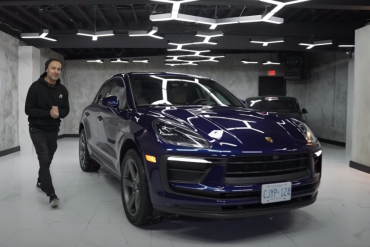 2022 Base Porsche Macan Review The refreshed 2022 Porsche Macan gets an extra 13 horsepower and 22 lb-ft of torque!...
Read More