Porsche Cayenne 958 (2nd Gen)
The second-generation Porsche Cayenne was introduced as a 2011 MY update to the super successful first generation car. The 958 ran through till the 2018 model year, with the two versions known as the 958.1 and 958.2. The second generation Cayenne was built on the VW PL72 platform. Think of it as a solid update, but not revolutionary in any real way. The big change model-wise this generation was the introduction of headline-grabbing Cayenne S Hybrid, which borrowed the 3.0-liter supercharged V-6 from Audi and added an electric motor for a total of 380 hp. Designwise, the Porsche new Cayenne looked smaller and fitter than the first generation. We loved the update and it finally made the Cayenne look good. The second generation Cayenne was actually larger, yet more than 500 lbs lighter. All models had more power, better acceleration and better handling. See all of our 2nd Gen Porsche Cayenne Research.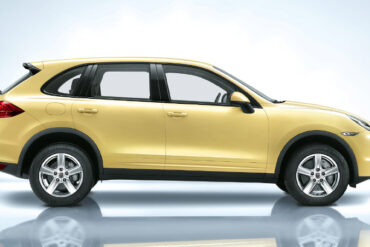 2nd Generation Porsche Cayenne (958.1) Story & History Cayenne (2010 – 2014) Date of unveil by Porsche AG: 2010 February...
Read More