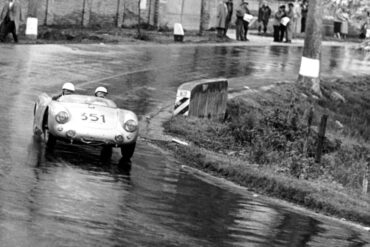 Porsche 550 RS Spyder Specifications Starting with Chassis 550-03 (the third Porsche 550 prototype), Porsche gave the 550 the latest...
Porsche 550 RS Spyder Pictures ...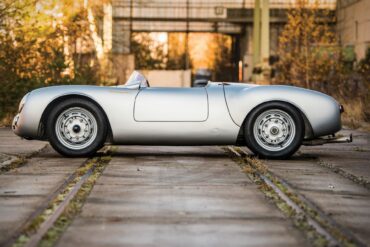 The Porsche 550 Spyder was introduced at the 1953 Paris Auto Show. It was simple, small and packed a real punch. It was Porsche's first production racing car. The car was completely street legal, so it could be driven to the races and back home. A really special engine was developed for it, engineered by Ernst Fuhrmann. It was a flat DOHC engine, meaning it had 4 overhead camshafts like the Porsche type 360 design for Formula 1.