Collecting Cars is auctioning a stunning example of the 964-generation Porsche 911 Carrera 2 Targa. This particular example is offered by its seller in highly original condition, despite having 104,954 miles already on its odometer.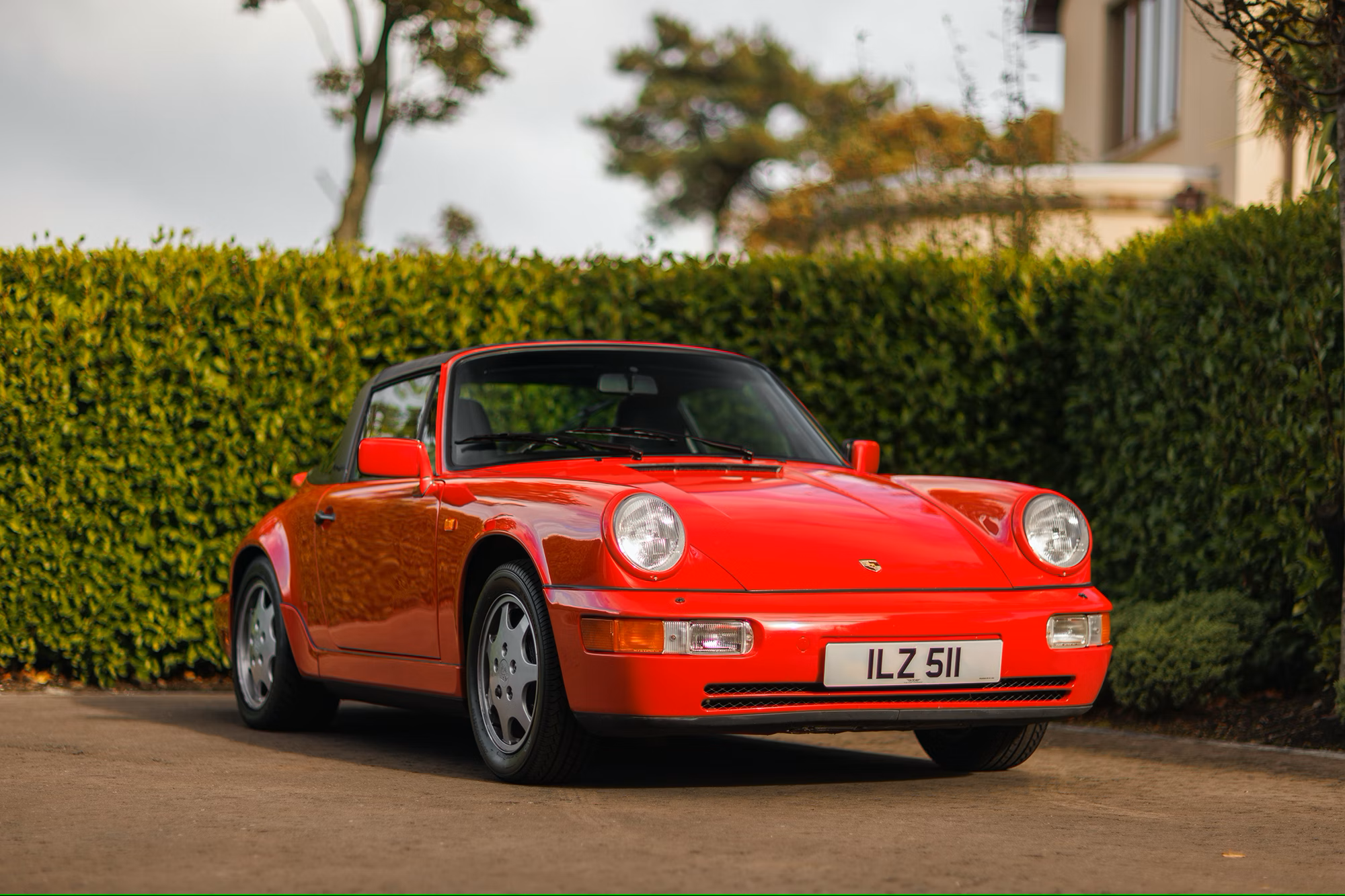 The car comes with the iconic Porsche paintwork, Guards Red,and features a black removable targa roof panel. It rides on a set of 16-inch 'Design 90' alloy wheels and hosts a ton of factory options that includes headlamp washers, a rear windscreen wiper, electric windows, an electrically operated rear spoiler, a cassette holder, electrically adjustable front seats, a heated rear windscreen, fog lights, a Blaupunkt cassette stereo, and air conditioning.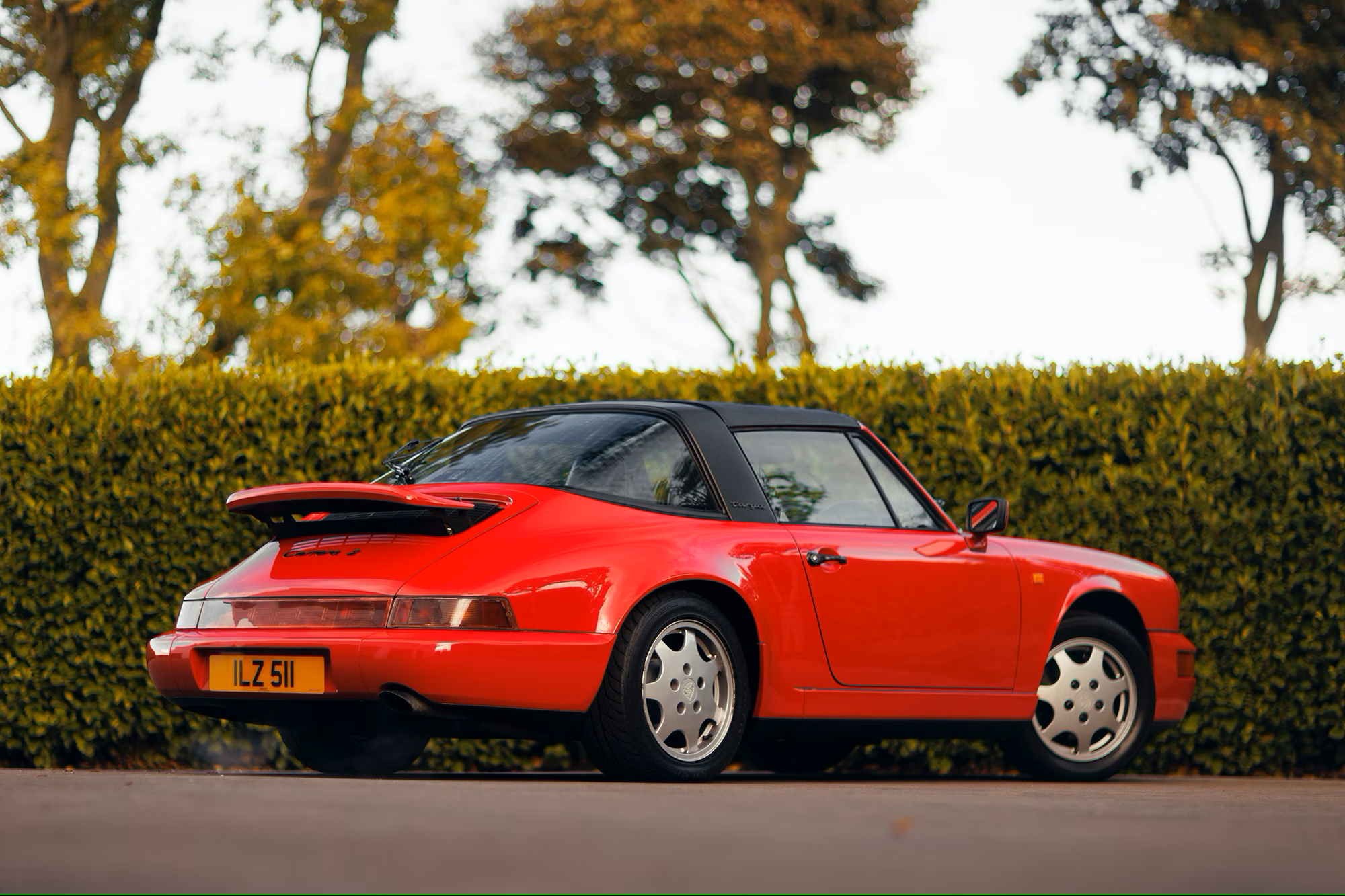 Despite the car's age and usage, the black leather-trimmed interior, featuring contrasting red piping on the front seats of this 911 is presented in generally good condition. There might be some blemishes and imperfections on some parts of the cabin, but all in all, you can't find any major issues inside.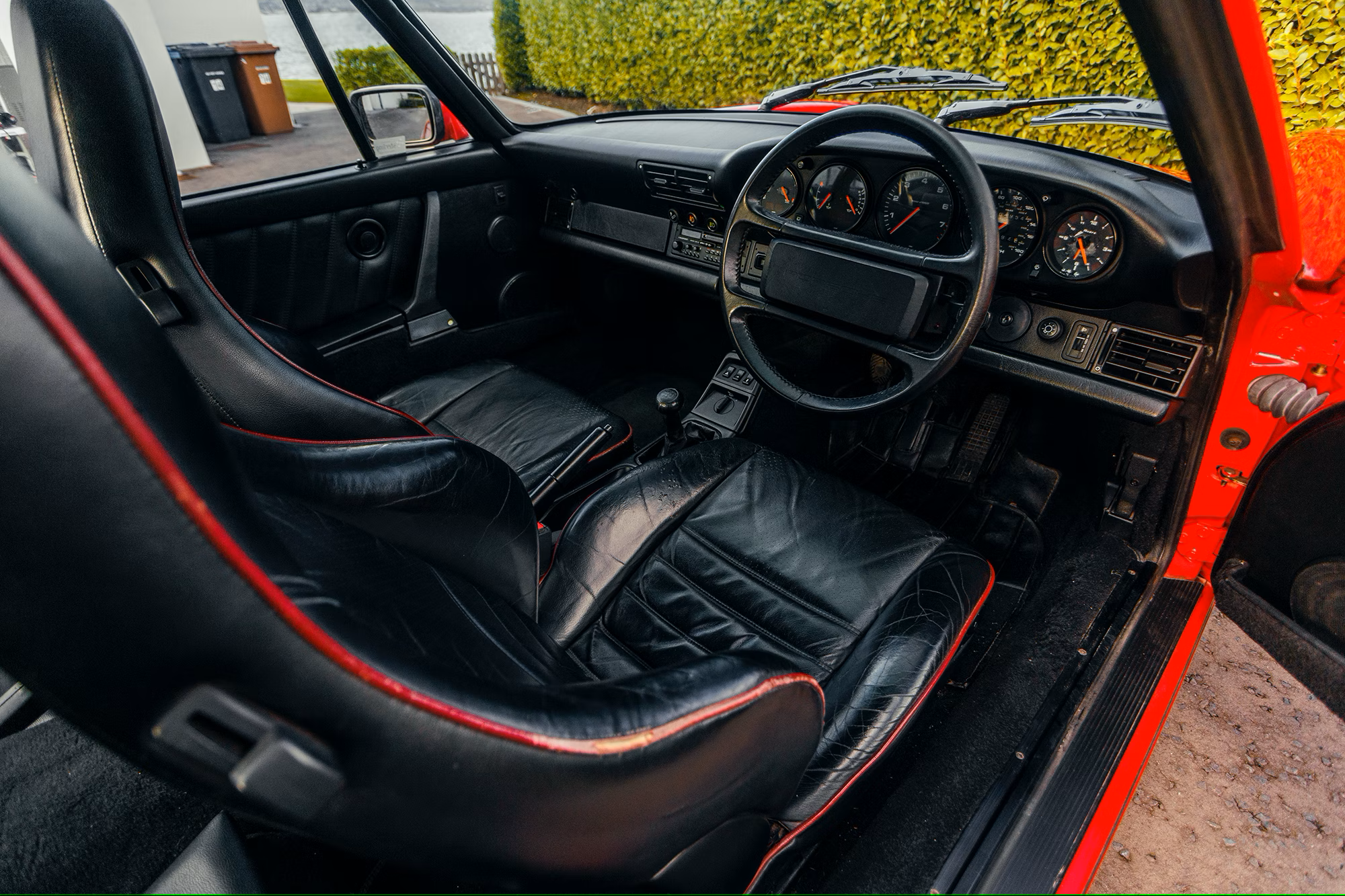 This right-hand drive 911 gets its power from a naturally aspirated 3.6-litre air-cooled flat-six, producing around 247 bhp and and a maximum speed of 162 mph while the 0 to 60 mph acceleration was made in about 5.6 seconds. Power is sent to the rear wheels via a five-speed manual transmission.
All in all, this is an enticing Porsche 911 Carrera 2 Targa (964) that you don't want to miss! That striking Guards Red color scheme makes this an enjoyable car to drive during the weekends or if you want to go cruising on a sunny day! See the listing here to get more exclusive information about the car!
Note: All photos are courtesy of Collecting Cars