The 964 Turbo was introduced in 1990 and it featured a widened bodywork compared to the standard 964. It also had aerodynamic side mirrors and a fixed rear spoiler.
This specific example of the 964 Turbo has a black metallic finish and exterior features like the fog lights, rear window wiper, and power sunroof. It sits on 18-inch Speedline-style wheels wrapped in 225/40 Yokohama tires for the front and 265/35 Falken tires for the rear. Part of the Turbo features include uprated brakes with larger calipers and cross-drilled rotors at each corner. Suspension components on the example was replaced during current ownership.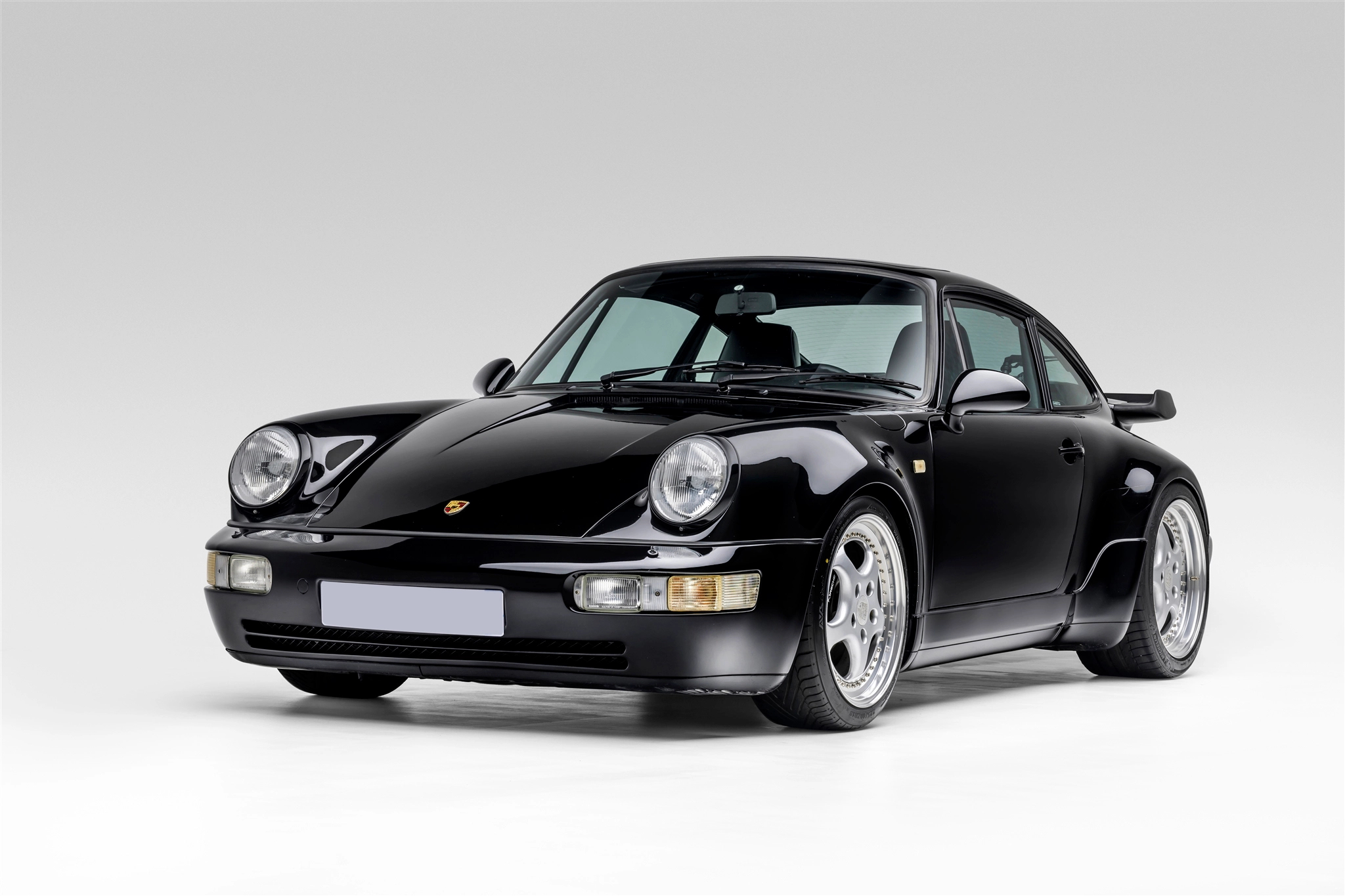 For the interior, it features power-adjustable front seats wrapped in black supple leather with lighter piping. Comfort features include front-seat electric lumber support, air conditioning, power windows, and cruise control. It was also during current ownership that the air conditioner was serviced. The Porsche CD stereo is code-locked.
The steering wheel is wrapped in leather and houses the steering wheel. It also frames the central tachometer that has a 6,600-rpm redline, a 300 kph speedometer, and auxiliary gauges showing oil level, oil temperature, and fuel level. There is also the six-digit odometer that shows 82k kilometers or roughly 51k miles.
Power comes from a turbocharged 3.3-liter flat-six engine which was factory rated at 315 hp and 332 lb-ft of torque. A five-speed manual transaxle and an optional limited-slip differential sends power to the rear wheels.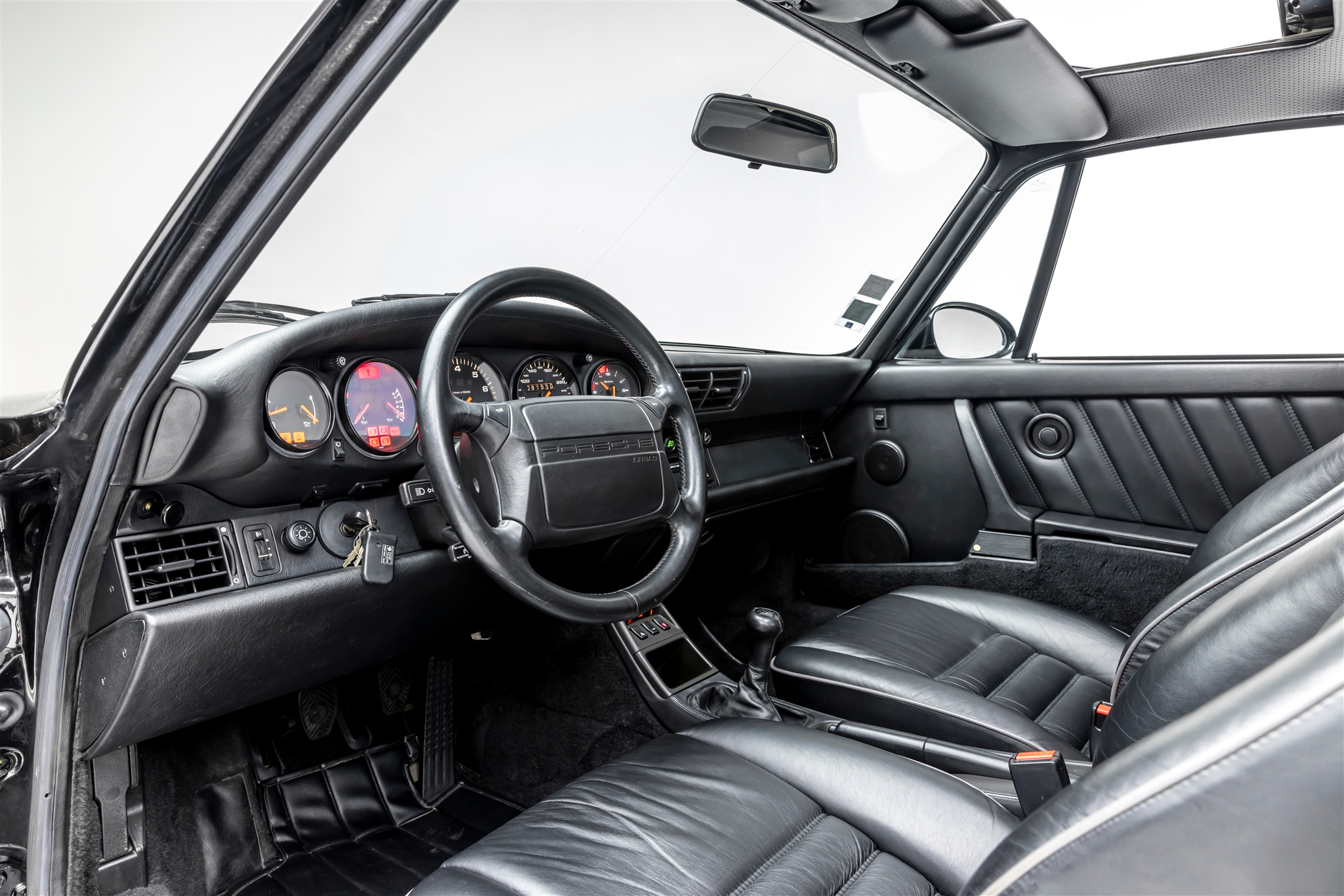 To prepare for the sale, consignor had some paint correction done on the example and the underside of the example was treated with dry ice.
The options sticker reveals the following information:
• L738 – Black metallic paint
• VD – Black full leather upholstery
• C00 – Produced for German market
• 139 – Heated driver's seat
• 220 – Limited-slip differential
• 340 – Heated passenger seat
• 513 – Electric lumbar support for passenger seat
• 586 – Electric lumbar support for driver's seat
• 650 – Sunroof
• 935 – Supple leather rear seats
• 980 – Supple leather front seats
As of writing, the RoW 1991 Porsche 911 Turbo has a bid of $131,000 with the auction ending in a little more than two hours.