Issimi is currently offering a very low mileage 2015 Porsche 918 Spyder Weissach Package.
A spiritual successor to the 959 and the Carrera GT, the Porsche 918 was the first hybrid road car from Porsche and understandably, from the get go it was considered to be a technological tour de force. Much like its two predecessors, the 918 greatly benefitted from the sophisticated technology acquired from Porsche's considerable racing experience. This is doubly true from the powertrain of the 918 which was composed of hybrid technology that it shared with the 919 race car and its 4.6-liter V8 RS Spyder engine.
The Porsche 918, along with the McLaren P1 and the LaFerrari, was part of the sensational trifecta of hybrid roadgoing supercars that ushered in the future of the performance car and sparked the enthusiast segment around 2015.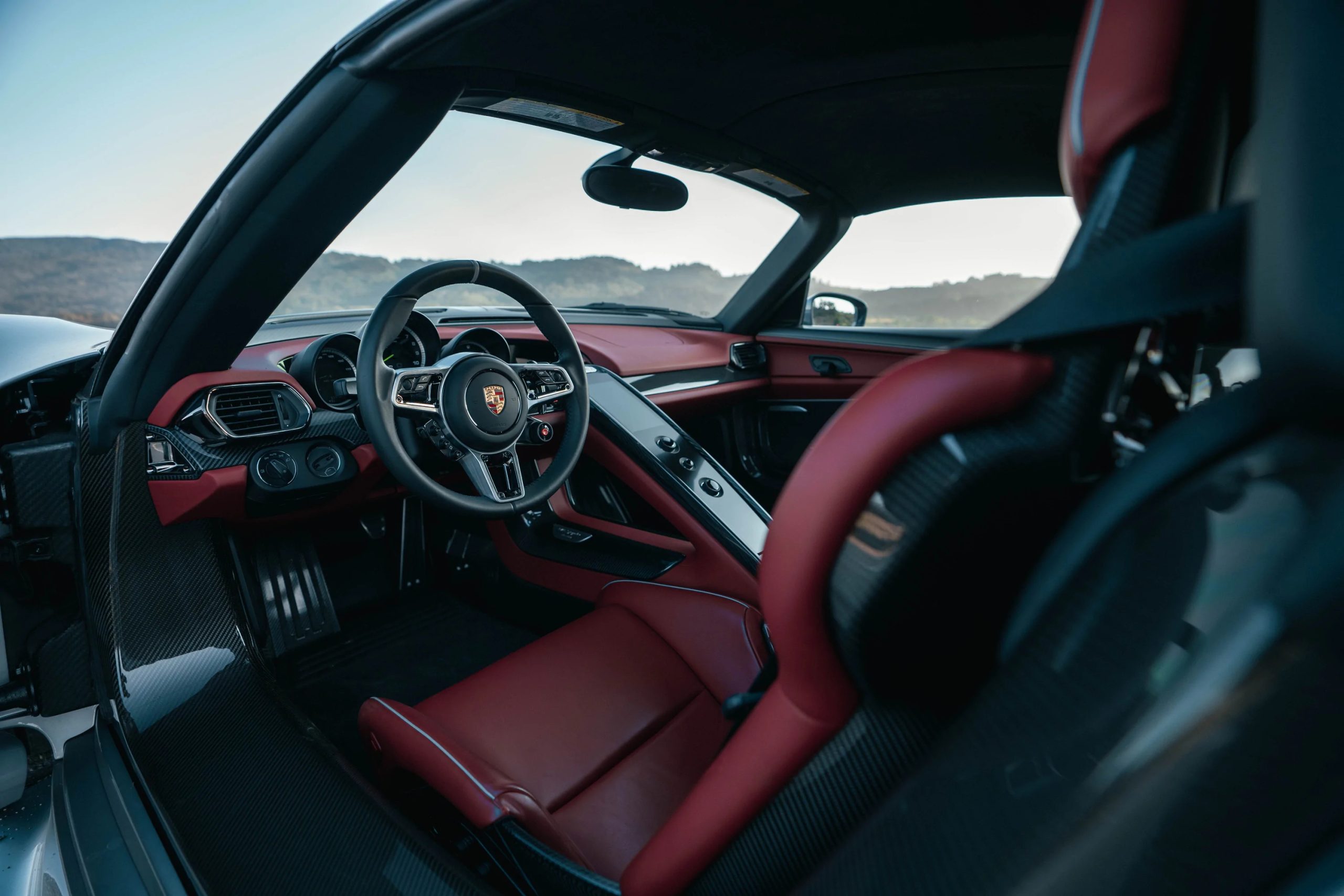 For the 918, the powertrain was able to deliver 282hp of electric power from its two motors, and 599hp more from its gasoline engine, bringing the total to 881hp. It can accelerate from 0 to 60 mph in a very impressive 2.2 seconds.
Only 918 units of the Porsche 918 were produced and it is already considered to be a very collectible automobile.
Clients have the option to add the Weissach package which was an additional $88,000 from the original purchase price. The package offered significant weight reduction and aerodynamic revisions. It equips the 918 with magnesium wheels, as well as the extensive use of carbon fiber and titanium, reducing the weight of the 918 by 90 pounds. A new rear diffuser and aero blades provides additional downforce.
This Weissach example has a GT silver finish matched with garnet red leather interior with silver piping. It was also equipped with a Burmester sound system and front axle lift.
In 2022, Porsche of Fremont worked on the example where they installed new brake fluid, PDK clutch oil change, new tires, and all open recalls (control arms), totalling roughly around $15,000. With a mileage of only 160 miles, the current owner of this 2015 Porsche 918 Spyder Weissach Package is asking for $2,200,000.