Only 12 hours to go to acquire a comprehensively modified 1986 Porsche 944 Safari 'Rothmans' example that is currently on offer at Collecting Cars.
Delivered new with an Alpine White (L90E) finish, the example is now wrapped in the iconic 'Rothmans' color scheme from the 1986 Paris-Dakar-winning Porsche 959. They even faithfully reproduced the race decals of the winning race car.
It has kept its original burgundy (LX) interior and equipped with two matching burgundy Braum Racing Elite X seats and red Sabelt harnesses. Even the dashboard is wrapped in burgundy, Italian Alcantara with French stitch. The example rides on a set of white, 15-inch 'Teledial' alloy wheels wrapped in BFGoodrich K02 Baja Champion tires.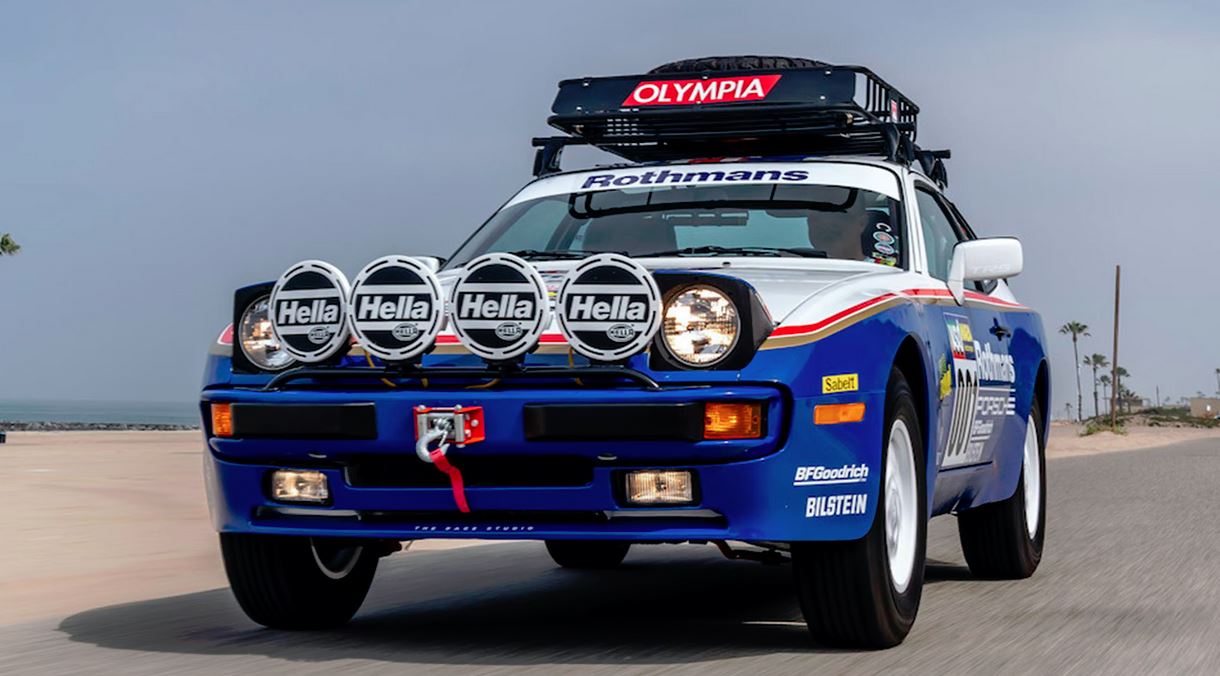 Modifications done on the example include a basket-stype roof rack that holds a red ATS 'Cookie Cutter' spare wheel with matching K02 tire. There is also the custom-built, handmade light bar on the front bumper, that holds four 9-inch Hella 4000 rally, halogen spotlights that is controlled by vintage-labelled toggle switches added to the center console. A discreetly wired 2,500 lb winch was also mounted in the front bumper of the car.
For the interior, additional features include a variety of functional switches, a Momo Prototipo steering wheel, custom-white harness bar, an Element fire extinguisher, as well as a modern Bluetooth-compatible Blaupunkt Doha 112BT stereo with three-way speakers and hidden subwoofer.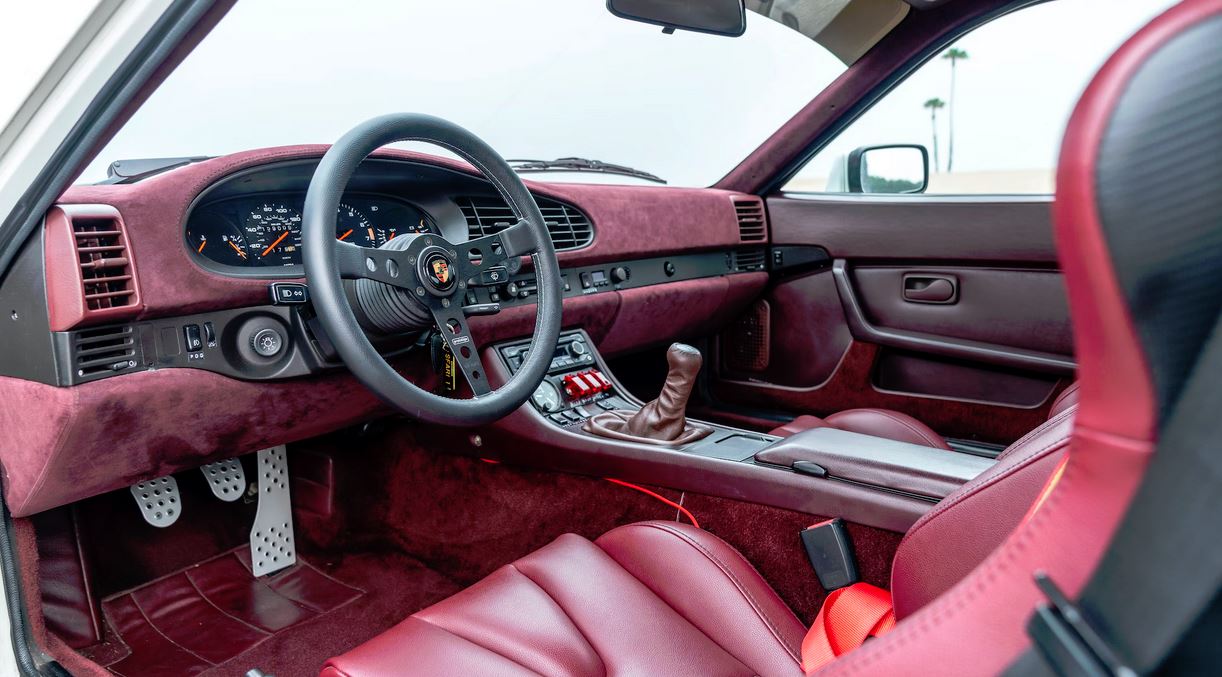 The sale will come with the owner's book pack, original Porsche tire compressor, original toolkit, and the original two sets of keys with a customized 'SFARI 1' keyring, and a folder bearing the service history of the example as well as a variety of invoices starting from July 2020.
There is no previous or current record of body damage on the example. However, the car has been given a Californian Salvage title as it was not registered for a number of years. The exterior paintwork was given a respray a few years ago, though there are still minor imperfections and some patina on the bonnet. For the interior, it is in excellent condition, and it still has its original carpet, door cards, roof lining, and center console. There are some minor signs of wear that can be seen on the original switchgear.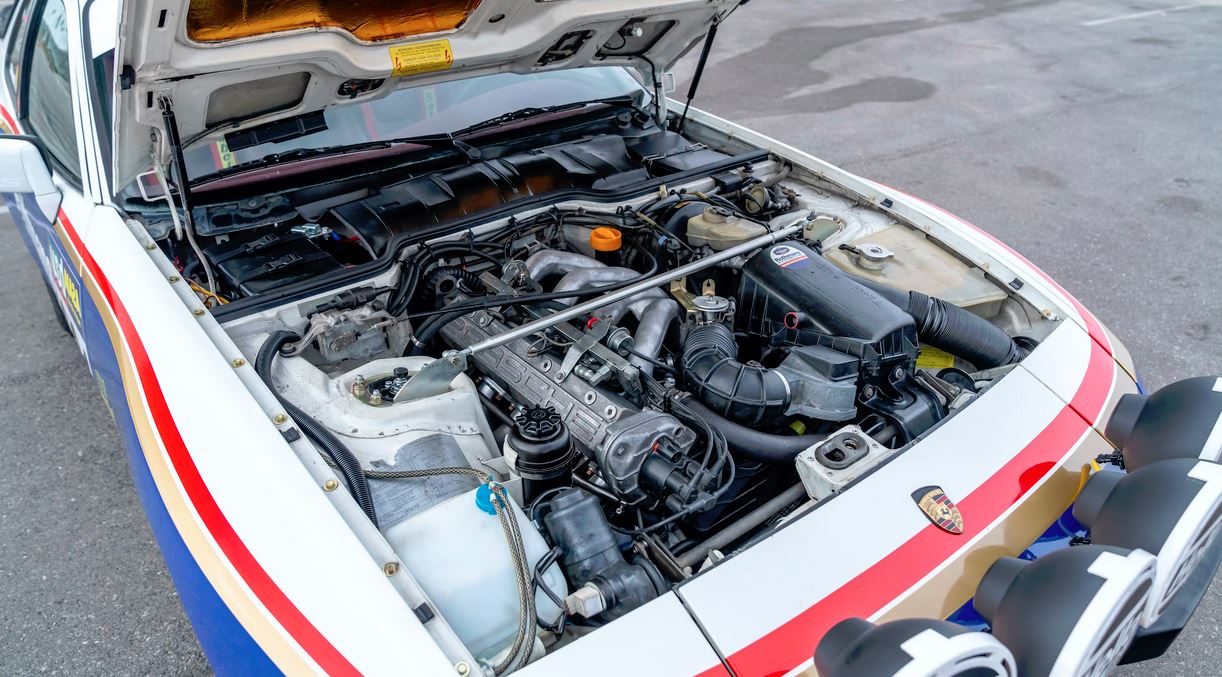 Most recent major service done on the car was back in September 2020 at 157820 miles wherein it was given a new brake master cylinder, power steering rack, ignition switch, tie rods, radiator, boots, pads, and brake discs. Precision Motorsports worked on the braking system, window and door switches, air conditioning, and wheel bearings.
As of writing, the 1986 Porsche 844 Safari 'Rothmans' has a bid of $26,000 with the auction ending in 12 hours.