A rare Emory Motorsports restomod 1958 Porsche 356A is currently up for auction on Bring A Trailer and is said to be the fifth Emory Special built.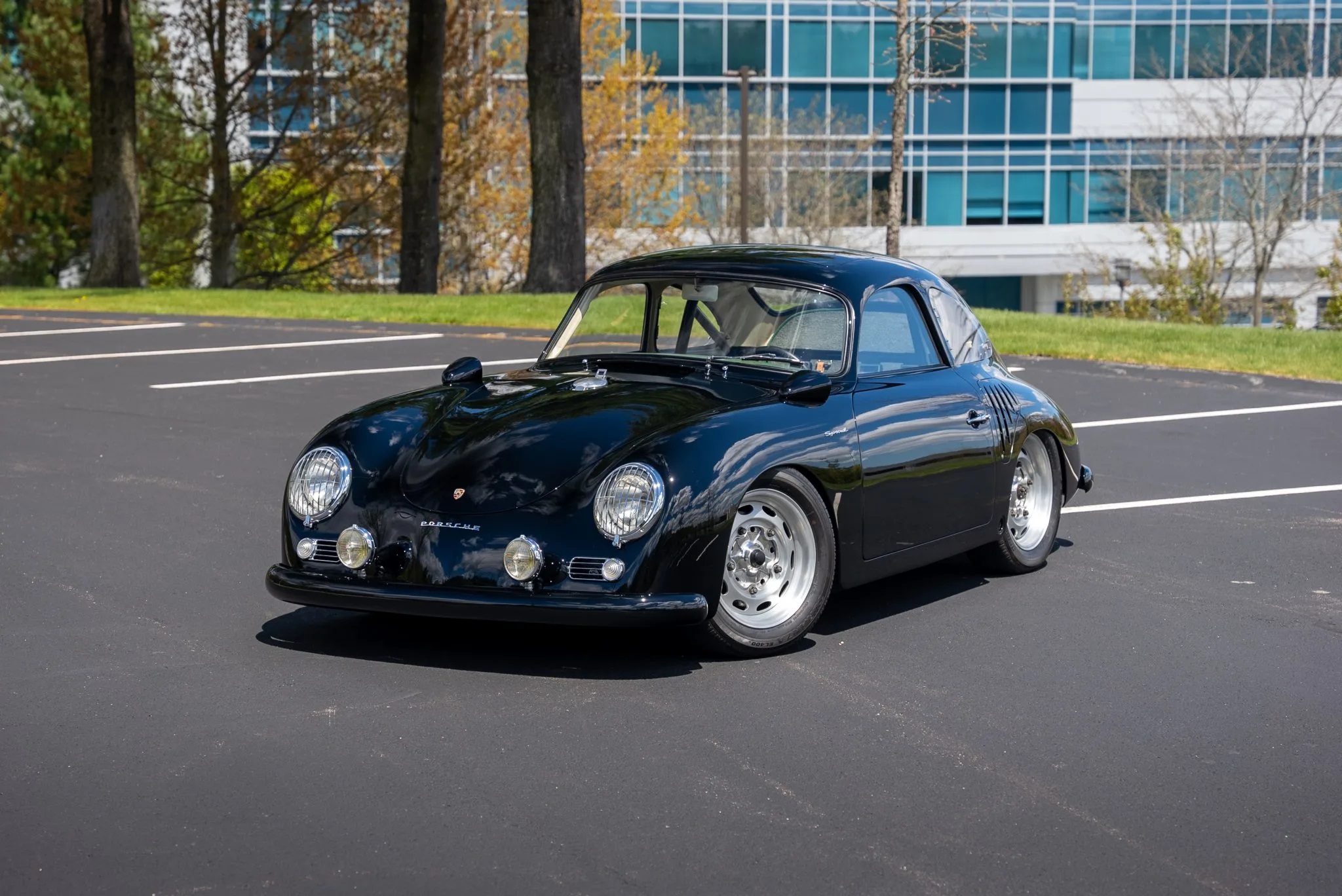 Emory Motorsports is a company that makes the best Porsche "Outlaw" cars. The attention to detail is stunning and there are few more beautiful machines to exist. The example offered here is no exception to Emory Motorsports' reputation. It's immaculate and absolutely gorgeous.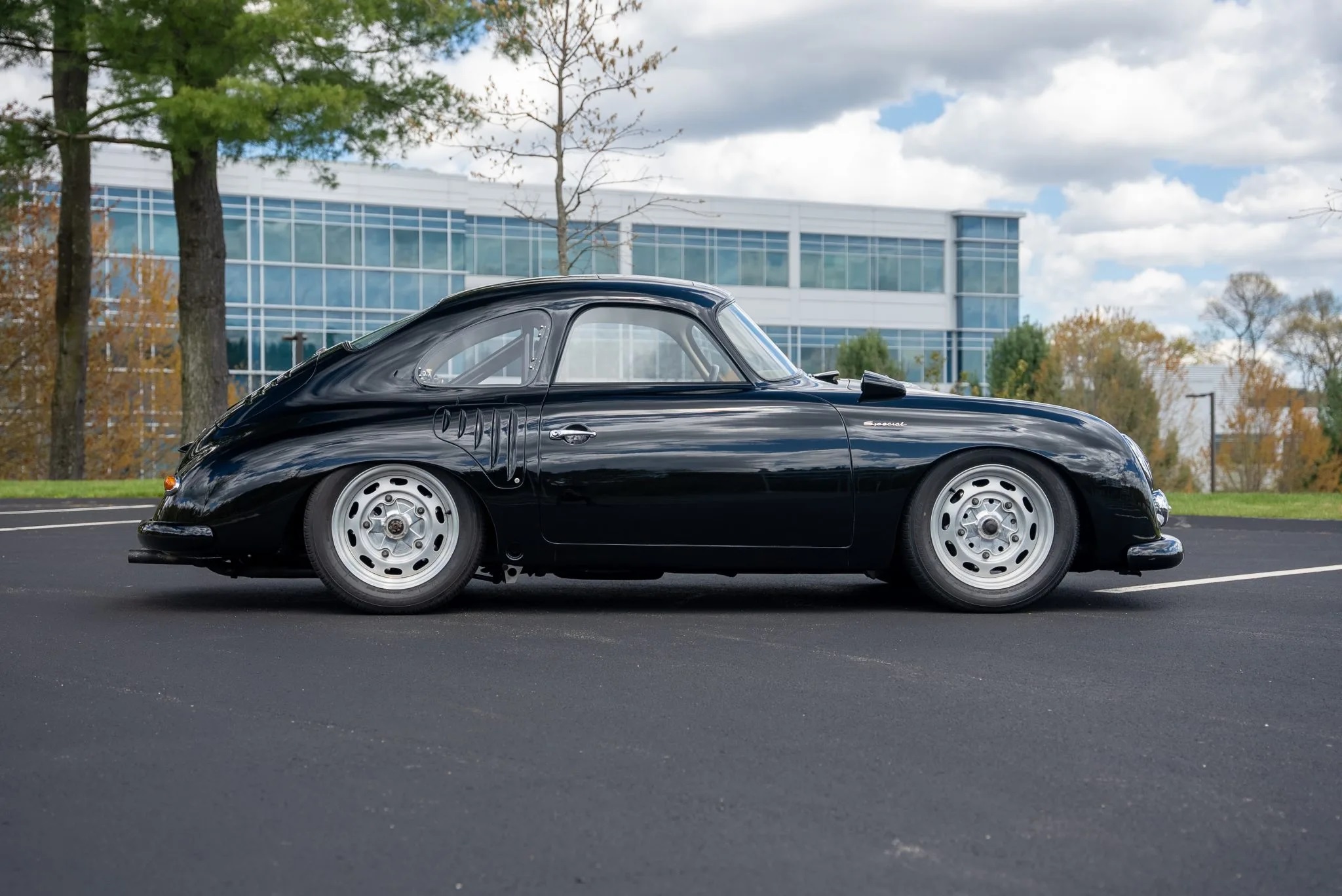 Rod Emory's Specials are distinct from the traditional Emory Outlaw builds due to their modified bodywork. In this particular car, rust repairs were carried out before adding a sunroof assembly from a 356C, which was positioned further up in the roof panel. To achieve a sleeker look, the drip rails were removed. The car also features unique customizations such as raised wheel arches by 2 inches, widened and curved B-pillars, smoothed lower door corners with rounded edges, and louvered and hinged panels in the rear quarters.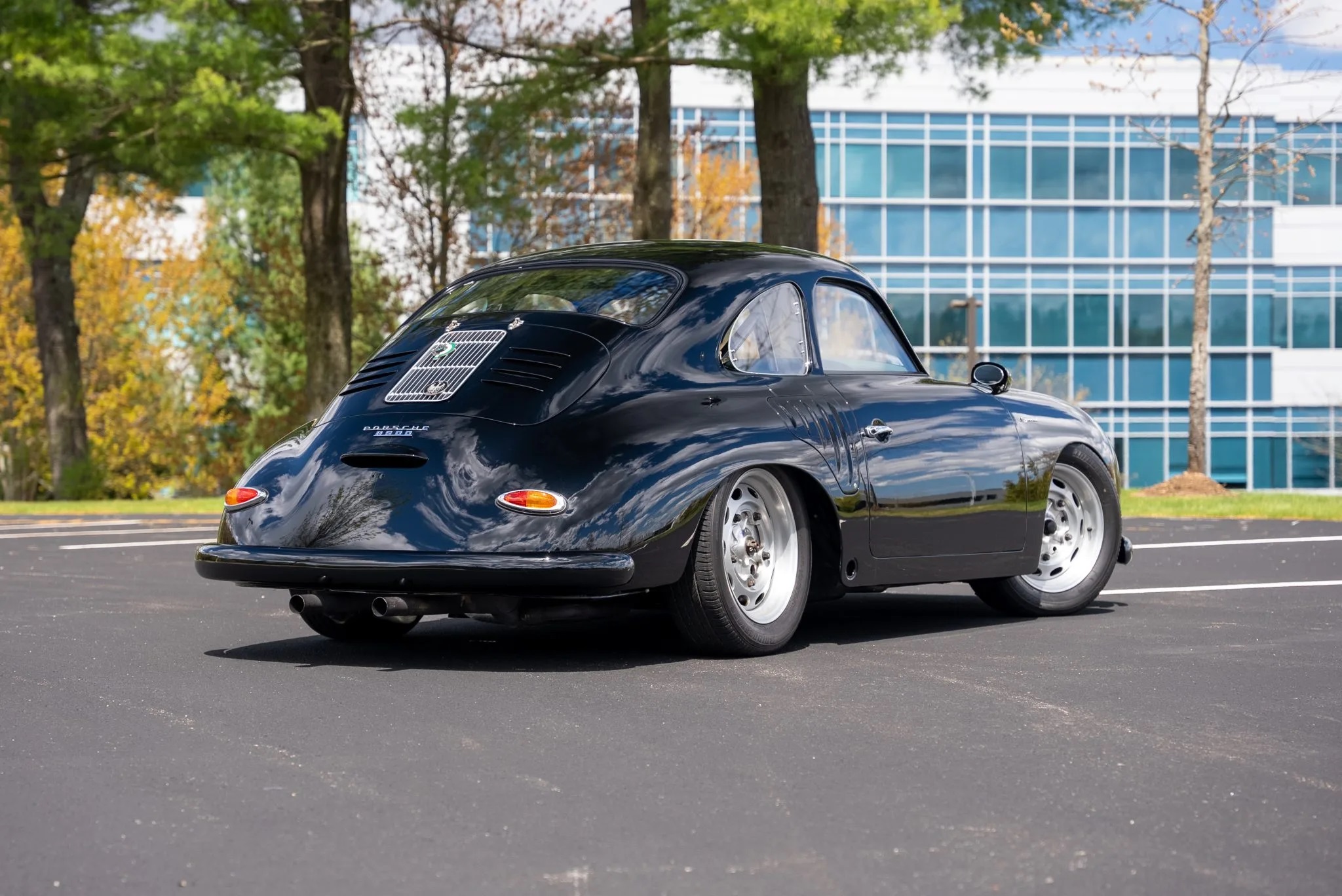 Finished in black, the car features body-color bumpers that have been vertically narrowed and tucked closer to the bodywork. Exterior details include a louvered decklid with external hinges, fender-mounted side mirrors in body-color housings, frameless side windows, headlight stone guards, front fog lights, an external fuel filler located centrally in the hood, a 550 Spyder-style license plate light, and "Special" and "2500" badging. The 16″ billet aluminum wheels have a brushed satin clearcoat finish and are equipped with 195/60 Bridgestone Turanza EL400 tires.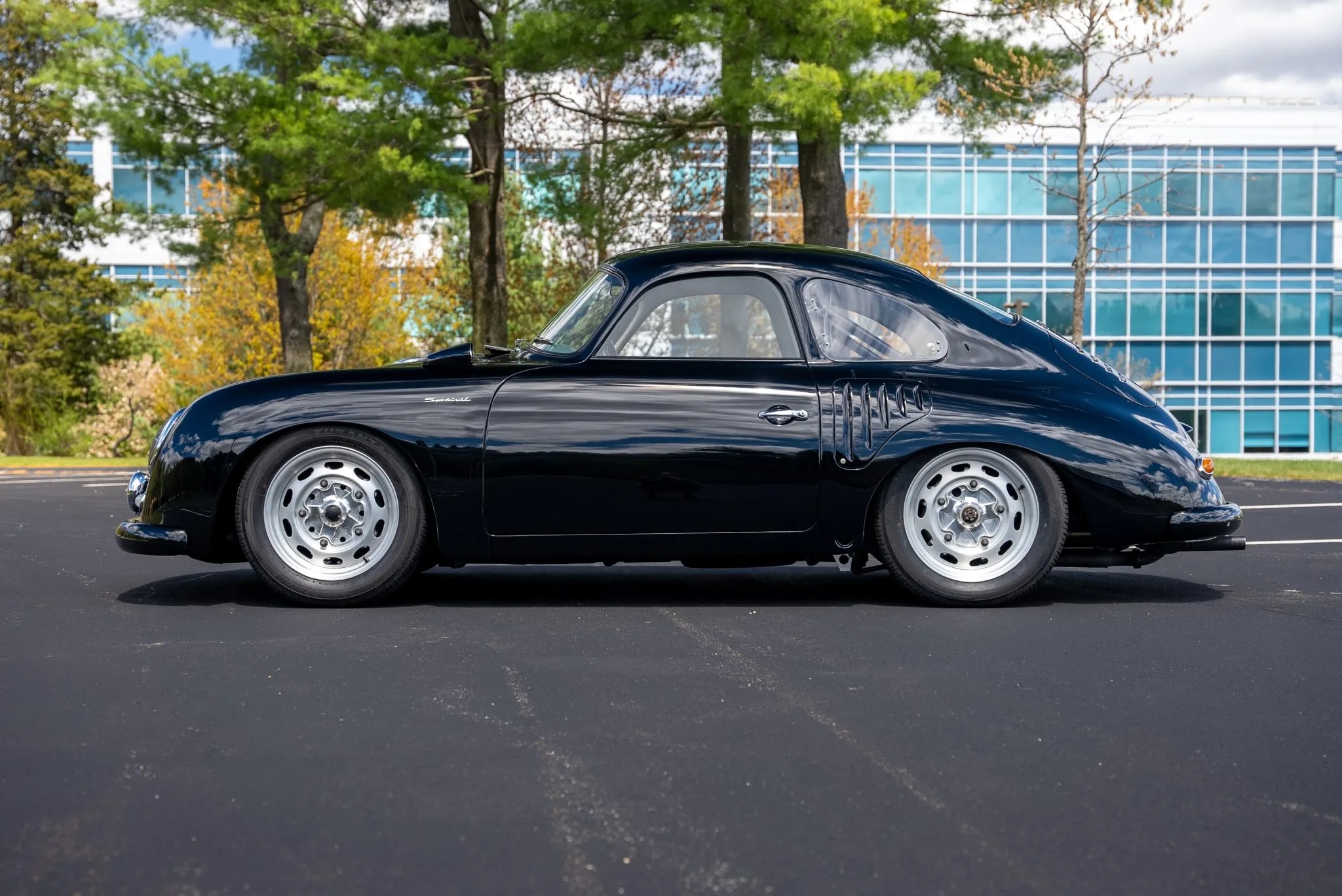 The cabin boasts green leather upholstery with corduroy inserts on the Fibersteel fixed-back bucket seats, along with features such as green square-weave carpeting, a roll bar, four-point harnesses, a short shifter with an Emory eagle shift knob, and a fire-suppression system with its bottle housed inside the left-side louvered exterior panel. The glovebox door bears Jay Leno's signature, as he showcased this car on an episode of Jay Leno's Garage.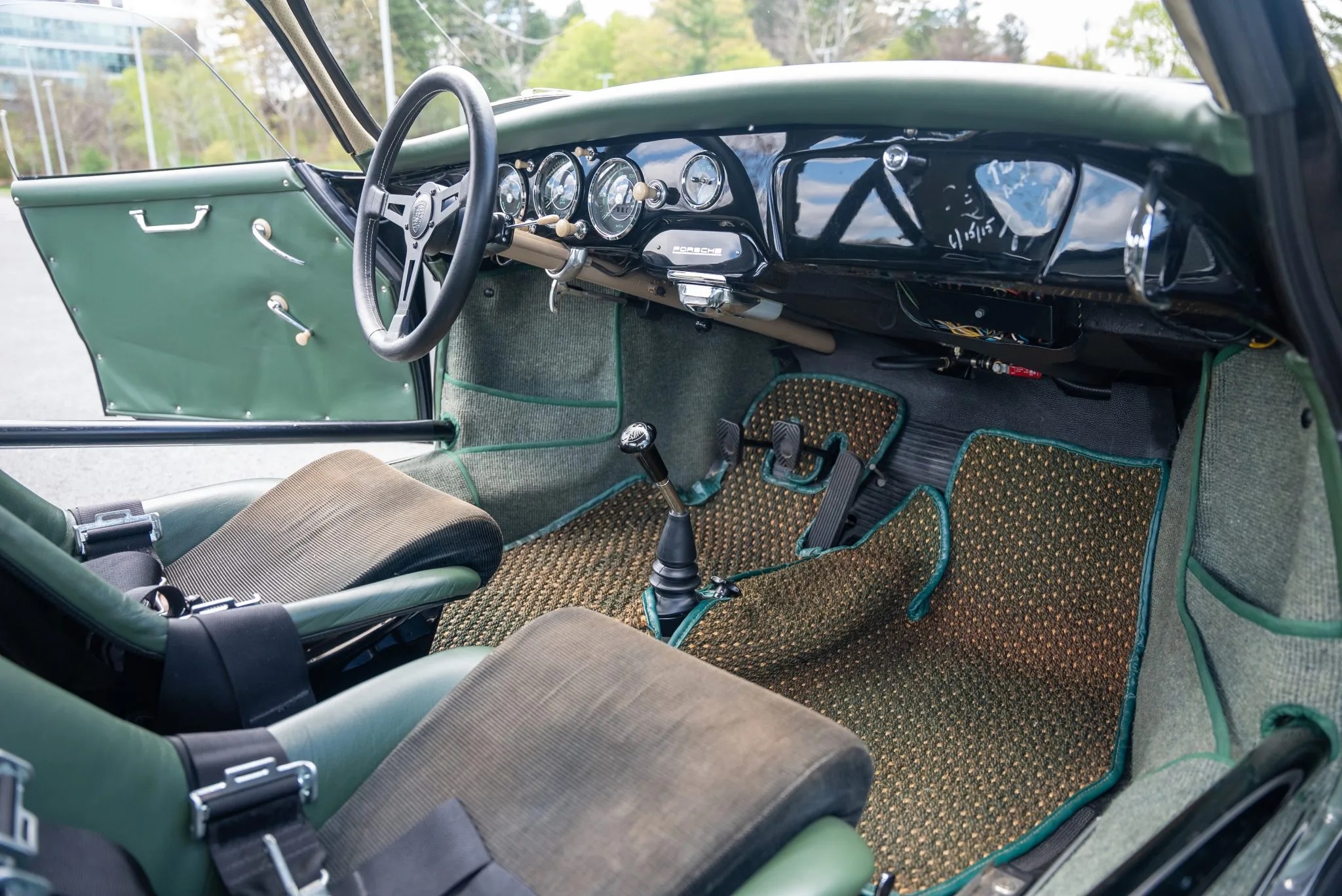 The car's interior is equipped with a 911R-style steering wheel and green-letter VDO instrumentation. The instrument cluster includes a tachometer with a 6,800-rpm redline, a 160-mph speedometer, and a combination gauge that monitors oil temperature, oil pressure, and fuel level.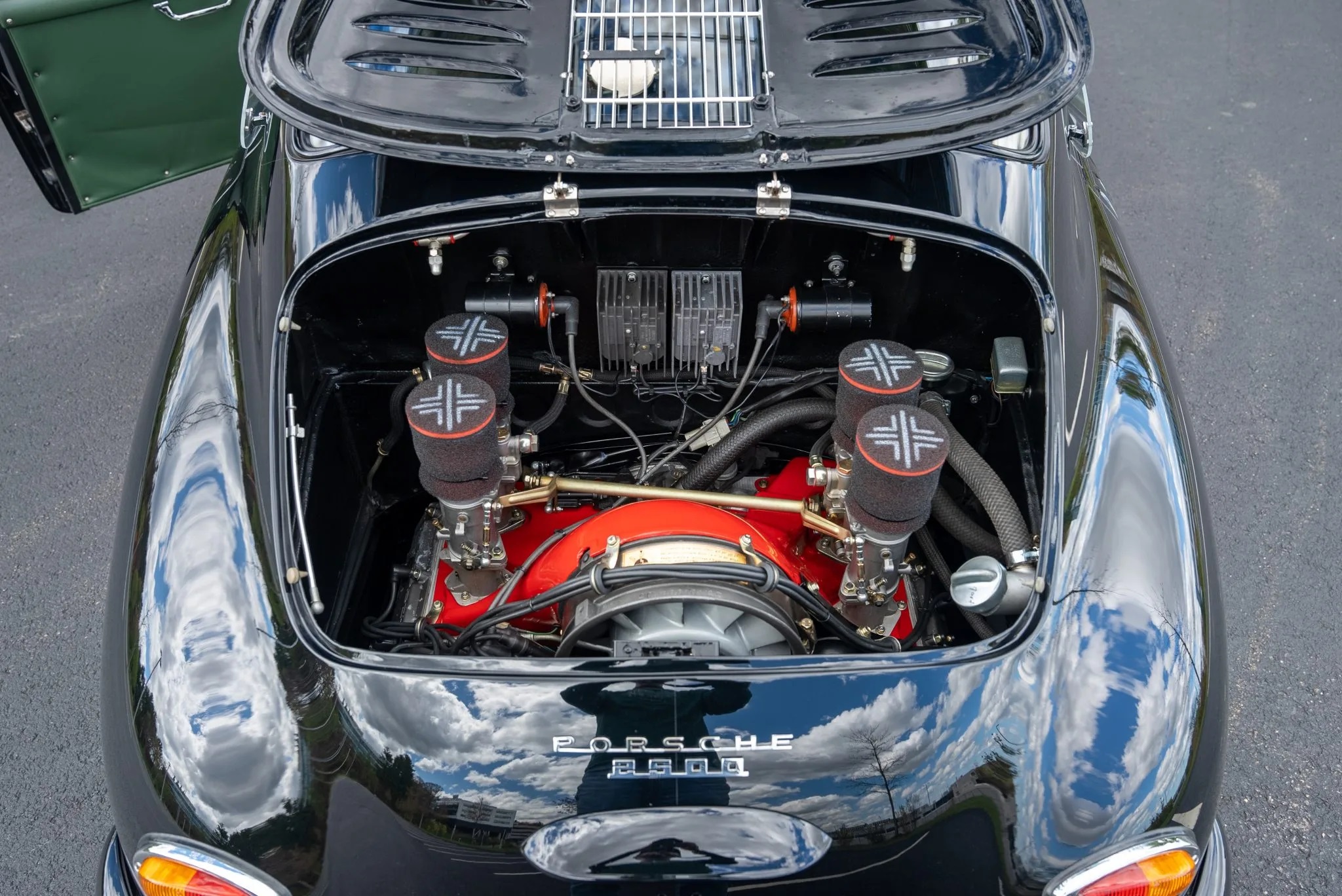 Power comes from a 2.5-liter Polo flat-four engine, designed by Dean Polopolus, features a custom-cast aluminum case and crankshaft. It incorporates twin Weber 48 IDA carburetors, twin-plug ignition with Bosch CDI control units, and dry-sump lubrication. The engine's oil cooler is positioned inside the right-side louvered exterior panel.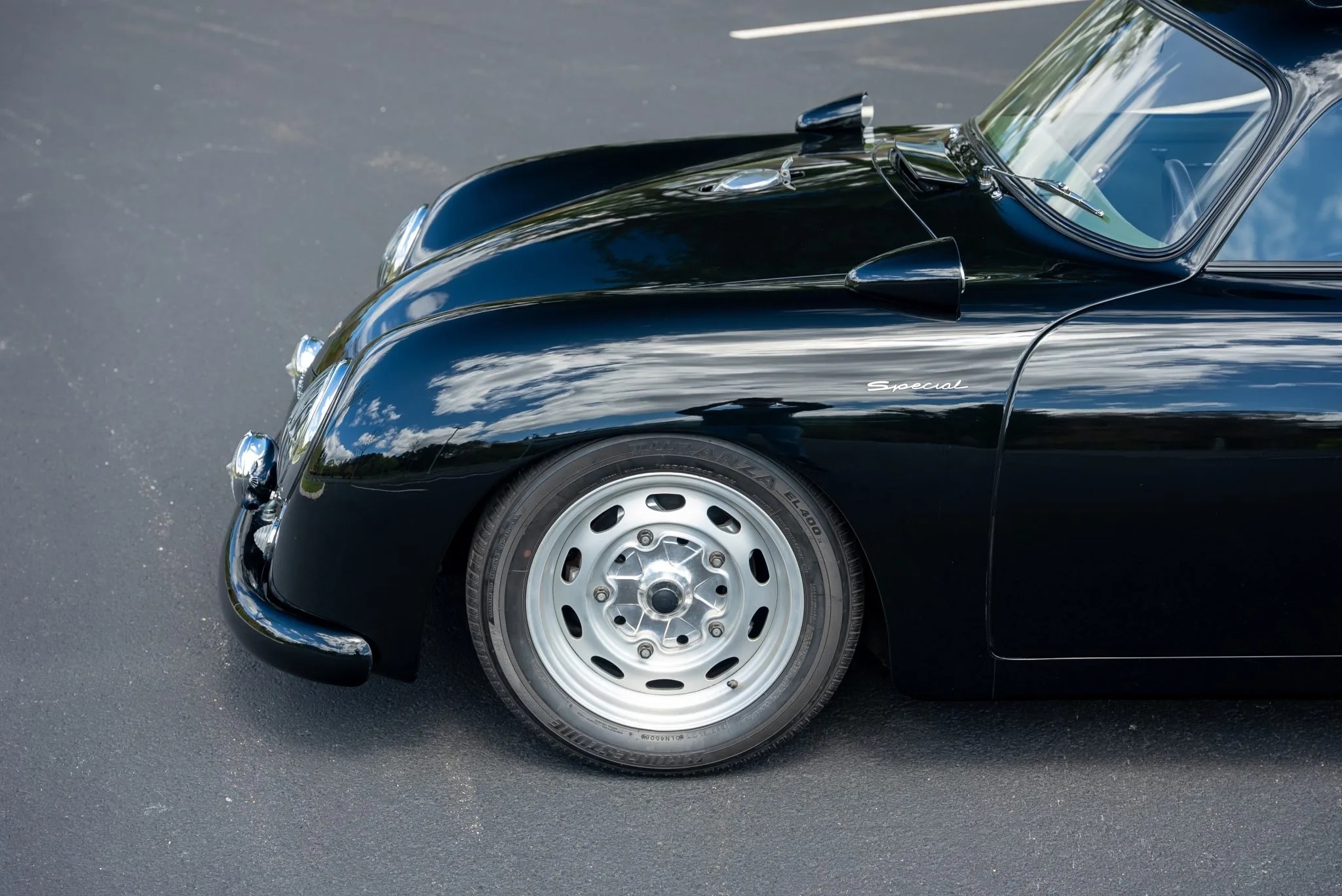 Power is transmitted to the rear wheels through a modified aluminum-case Type 901 five-speed manual transaxle with a limited-slip differential. The rear suspension, sourced from early 911 models, includes shortened trailing arms, a 19mm anti-roll bar, while the front suspension features 2″ dropped spindles and a 22mm anti-roll bar to accommodate the 356's track width.
Source: Bring A Trailer