Broad Arrow Auctions to offer Porsche rarity
Chassis No. 9R6-705 is a Porsche RS Spyder, a sports racing prototype designed for the American Le Mans Series (ALMS) LMP2 class. The RS Spyder has a rich racing history, with notable victories and championships. In 2007, Dyson Racing, a long-time Porsche team, leased two RS Spyders for the ALMS season. Chassis No. 9R6-705, completed in January 2007, was one of these cars. It had a successful season, finishing at least 6th in class across the 12-race ALMS calendar and securing second place in the LMP2 team class championship.
Highlights
Factory Porsche sports racing LMP2 class prototype
Developed in conjunction with Team Penske
Dyson Racing ALMS team car 2007 – 2008
Piloted by Dyson Racing stalwarts Guy Smith and Chris Dyson
3rd place overall 2007 Petit Le Mans, 2008 Sebring Hours LMP2 podium
Thoroughly restored for historic competition by Virtuoso Performance
Participant at Porsche Rennsport Reunion VI in 2018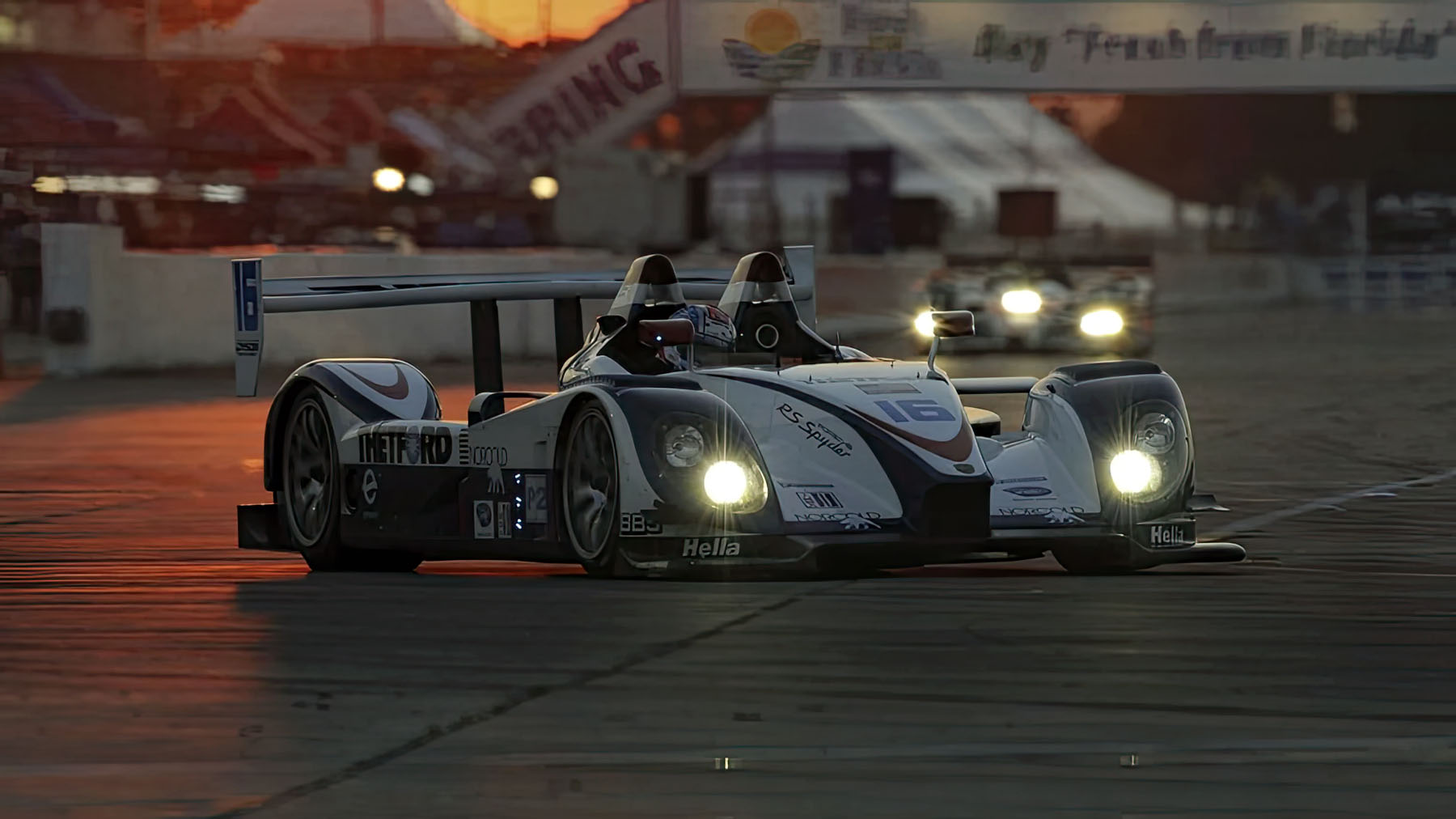 History at a glance
The car underwent updates for the 2008 season and retained its blue and white livery. It achieved class podiums at races like the 12 Hours of Sebring and the St. Petersburg Grand Prix. During the Northeast Grand Prix at Lime Rock Park, 705 was involved in an incident and had to be rebuilt within a day with the help of Porsche engineers. The car finished the season without further issues, contributing to Dyson Racing's 3rd place in the LMP2 team championship and Porsche's second consecutive Manufacturer's Championship.
After the 2008 season, chassis No. 9R6-705 was returned to Porsche in Germany and later became a training vehicle for the Porsche 919 Hybrid LMP1 program. In 2013, it was purchased by its current owner, who embarked on a comprehensive restoration at Virtuoso Performance in California. The car was disassembled, and each component was inspected, replaced if necessary, and restored to its original condition. The restoration cost over $600,000 and was completed in two years.
Since the restoration, the car has participated in events such as the Porsche Rennsport Reunion VI in 2018, where it performed admirably. It underwent further systems checks and was prepared for circuit use, running test laps in July 2023. The car has detailed documentation, including images of the restoration process, transponder records, gearing records, setup sheets, and more.
Auction listing HERE
Example of a RS Sypder on track: