Collecting Cars is currently offering a 1978 Porsche 911 SC 'Safari' by Tuthill Porsche. It is a great custom competition build which was driven by rally legend Ken Block for the 2022 East Africa Safari Classic Rally. It remains in its 'as raced' condition.
At the heart of the build is a strengthened original shell which was given a plethora of upgrades to ensure that it can survive the most challenging 5,000 km event.
The legendary East Africa Safari Classic Rally has earned for itself a reputation of being the toughest rally in the world. Those entering the rally would cover up to 5,000 kms across the region in a span of nine days. It has since become a very popular event for a lot of Porsche enthusiasts who are interested in extreme off-road 911s.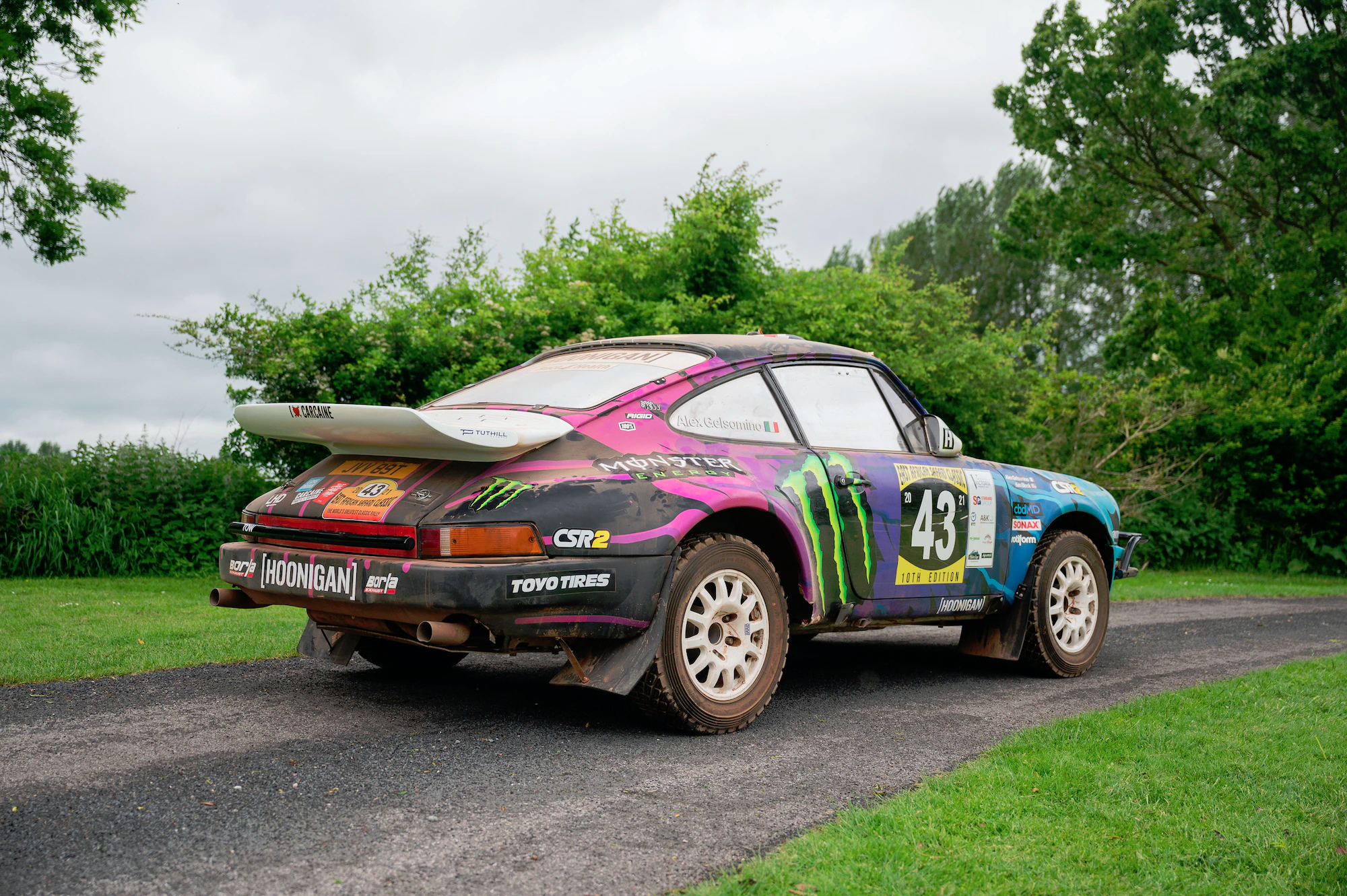 Based on an original 911 SC, they stripped down the original shell and blasted it back to bare metal to have it strengthened. For roughly 350 hours, the Tuthill team worked on reinforcing the shell, adding double-skin plating and uprated mounts for the dampers. The bodywork of this built was enhanced to the 911 SC/RS style.
Full underbody protection was also added, including safari roo bars, aerodynamic wing mirrors with inset LED spotlights, and safari roof vent. Strong and lightweight Perspex was used on the side windows. 205/65R15 Dunlop Direzza 86RW rally tires are wrapped around white 15-inch Braid alloy wheels.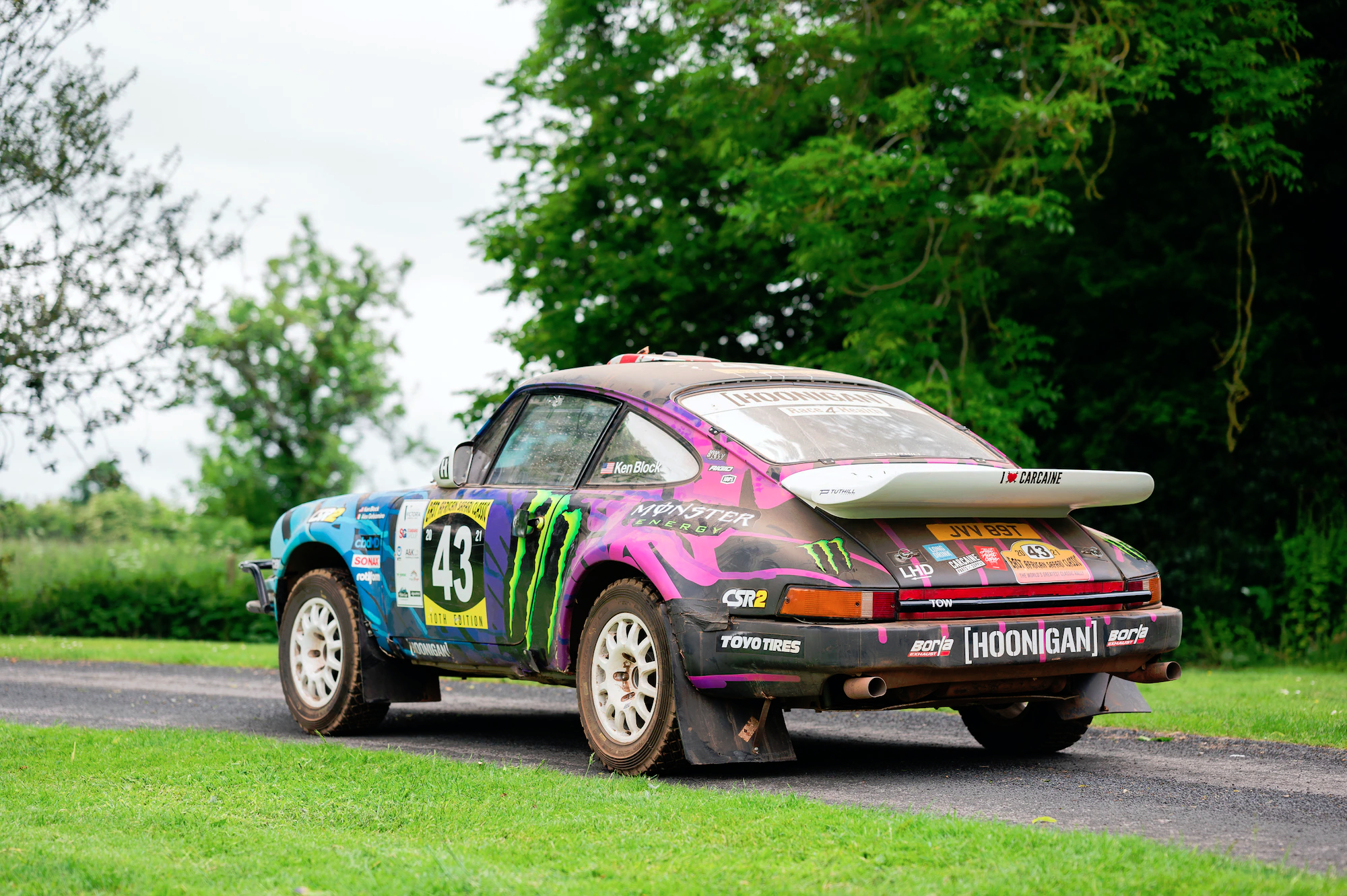 It is powered by the original 3.0-liter SC base engine that has been fully rebuilt. A rally camshaft was used to get their desired torque and drivability, completing the example to safari specifications with around 280 bhp. It was also given a bespoke safari gearbox with plate type limited-slip differential and a Tuthill gear shifter with extended lever. A safari competition exhaust with an x-pipe silencer was also fitted.
Since 1992, Tuthill Porsche has been establishing their reputation for building 911 rally cars, and currently they are known as one of the best, if not the best in terms of creating 911 rally cars. They currently hold the best finishing record in the East Africa Safari Classic Rally.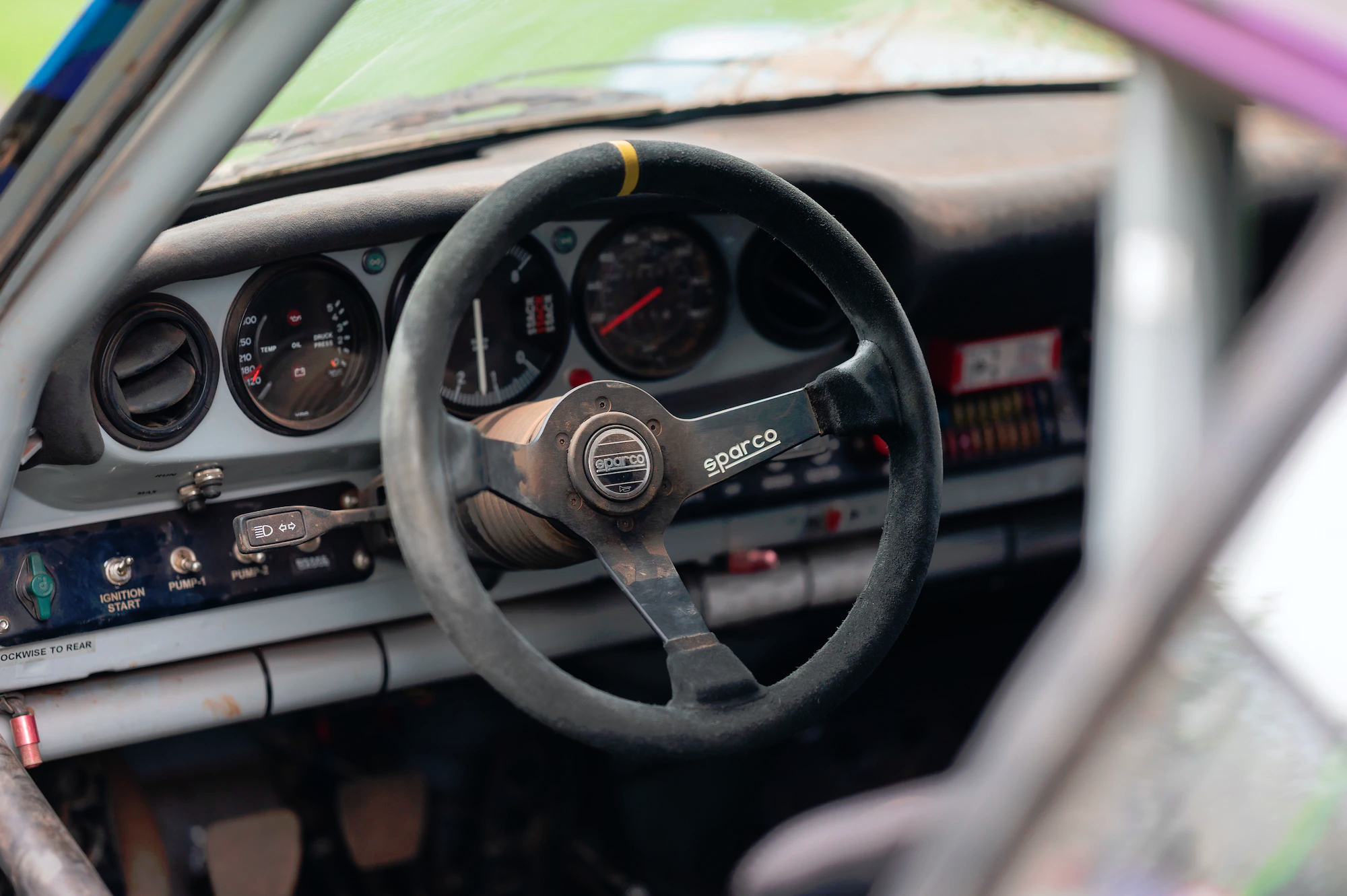 The example is being presented in an 'as raced' condition after Ken Block and Alex Gelsomino used it on the East Africa Safari Classic Rally from February 10 to 18, 2022. Understandably there are some relatively minor damage to the lower body parts, especially the rear arches and lower front bumper. There were also some temporary tape repairs. Fully road legal, there are no known electrical or mechanical damage, so this car can easily be used in a number of international rally events.
Dust and small debris can still be seen on the car and they have not been removed after the rally. A full clean can easily make the example look smart and powerful. On October 2021, it went through an MOT test and got a first-time pass with no advisories. The example is completely road legal and it can either be used in international rally events or simply as an ultimate rally 911.
As of writing the 1978 Porsche 911 SC 'Safari' has a current bid of £54,600 with the auction ending on Sunday, June 5.