This book-set, Brumos: An American Racing Icon, was authored by Sean Cridland and contains 1,600 pages and over 2,900 images chronicling the history of Brumos from its inception through 2020. The four-volume collection is one of 12 Ultimate Artist's Edition examples printed to celebrate the 50th anniversary of the team's overall wins at the 24 Hours of Daytona and the 12 Hours of Sebring in 1973. Featuring a hand-painted slip-case signed by artist Thiago Romero, this set is one of just two "Author's Proof" printings produced. This signed Ultimate Artist's Edition of Brumos: An American Racing Icon is now offered by the foundation in New Mexico at no reserve. The total sale amount for this auction, including the BaT buyer's fee, will be donated to Piston Foundation, a 501(c)(3) nonprofit that will use 100% of the funds to help young technicians build rewarding careers in the collector car industry by funding programs in the skilled trades.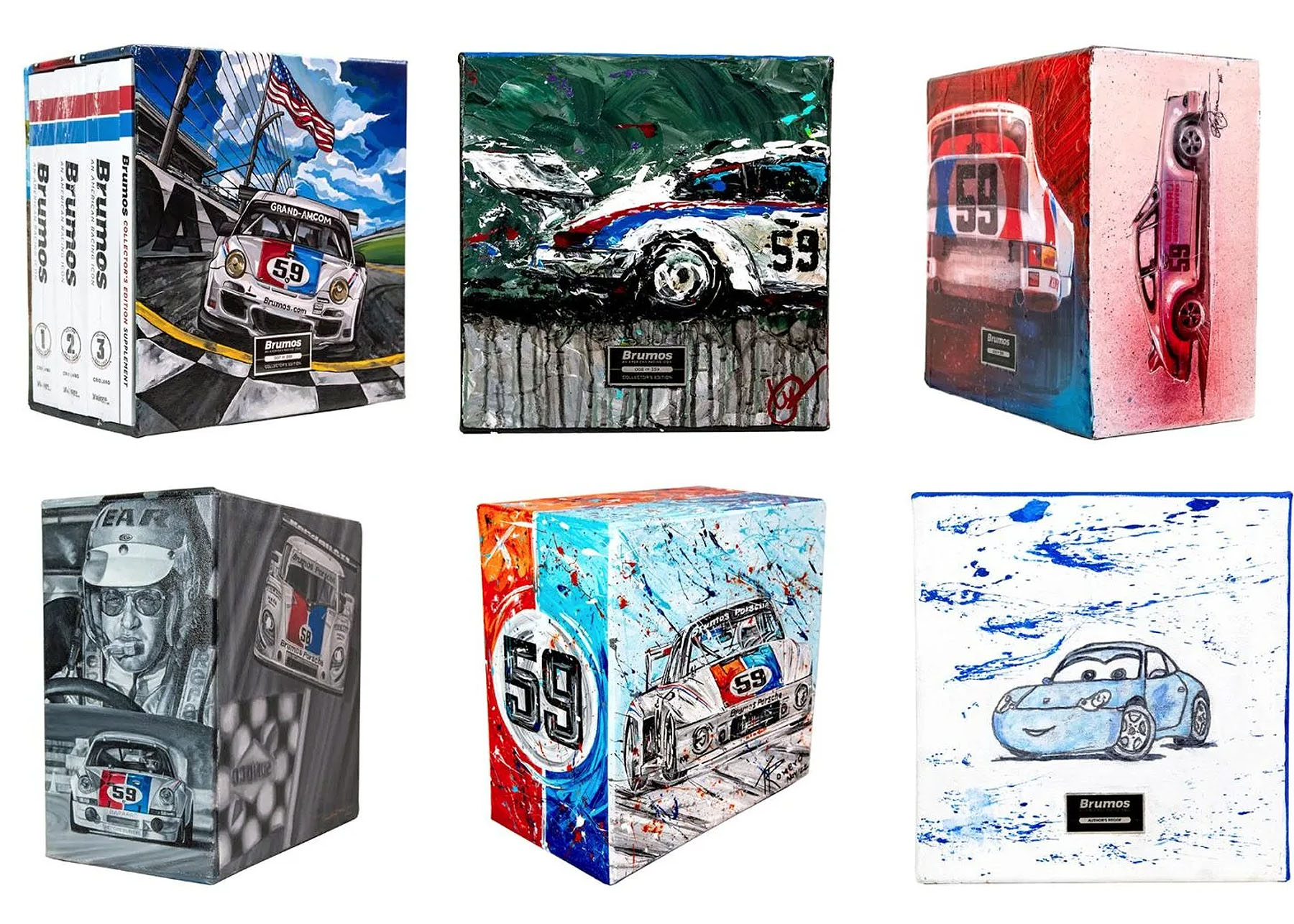 Ultimate Artist's Edition
Each Ultimate Artist's Edition features a unique slip-case hand-painted by a different automotive artist selected by author Sean Cridland. This "Author's Proof" example was painted by Thiago Romero, a Brazilian contemporary artist specializing in motorsports art. The artwork on this slip-case focuses on racing driver Peter Gregg, with the front side demonstrating Gregg's helmet, the spine featuring Brumos' colors and the number 59, and the back side showing a Porsche 935.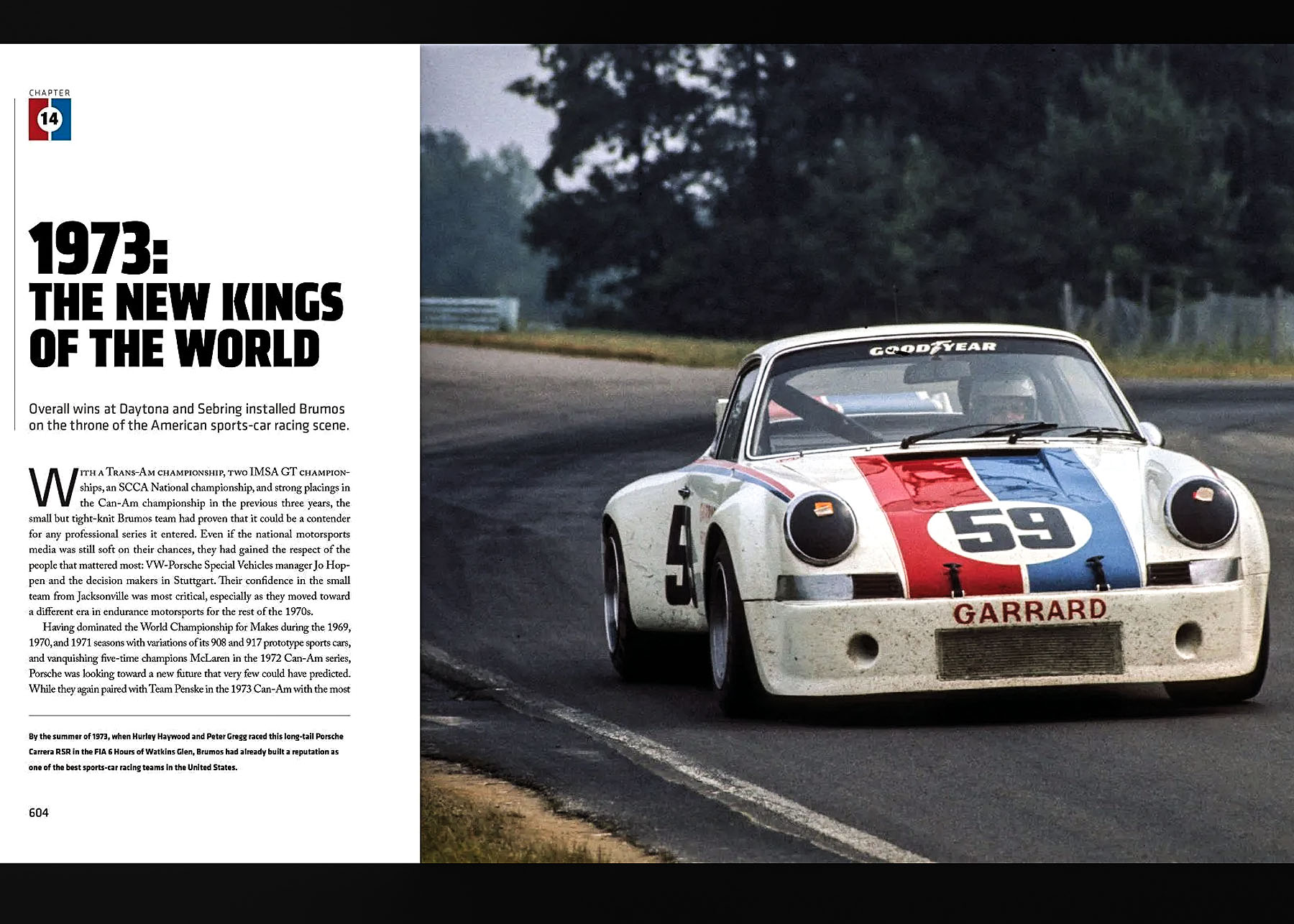 Volume 1 through 3
Volume one spans 1900 through 1969 and chronicles the founding of Brumos Racing as well as the development of the racing team. The foreword was written by Roger Penske. The second volume focuses on the 1970s and Brumos icons Peter Gregg, Hurley Haywood, and Jack Atkinson. Amelia Island Concours founder and chairman Bill Warner provides the opening comments. The third volume covers the post-Peter Gregg era from early 1981 until 2020. Actor and racer Patrick Dempsey delivers the opening comments.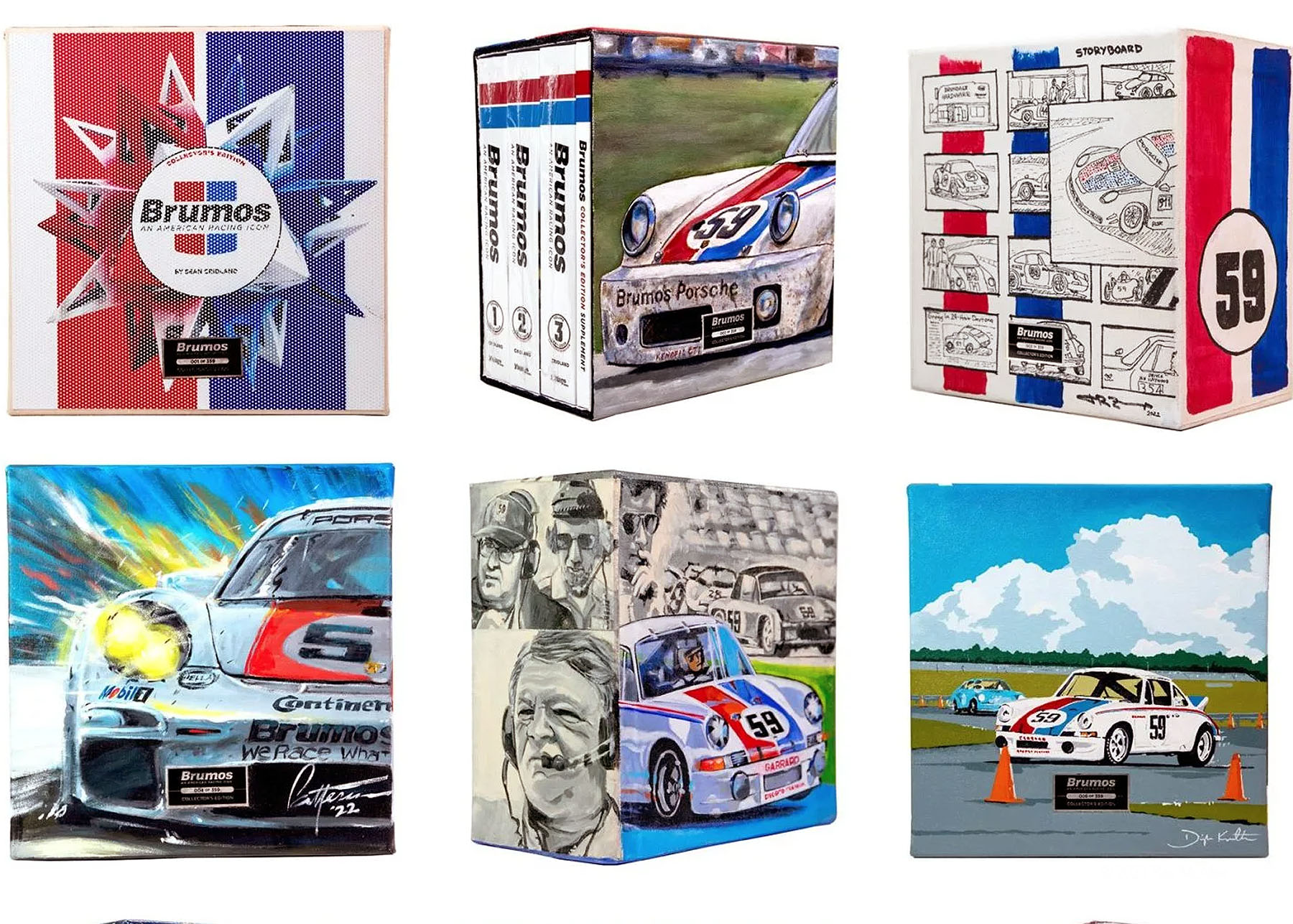 Collector's Edition Supplement
The Collector's Edition Supplement features the drivers, crew, and cars of Brumos. It was offered exclusively with the numbered Collector's Edition and Ultimate Artist's Edition four-volume printings.
See 360 degree video HERE of book cover.
The Brumos Collection in Florida
The Brumos museum in Florida can be previewed HERE and HERE.
Auction details
Bid on this Brumos book collection HERE