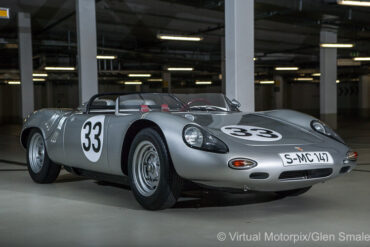 1961 Porsche 718 W-RS Spyder 'Grossmutter' (chassis #047) photographed at the Porsche Museum, May 2019 The word unique is a...
Porsche 718/8 W-RS Spyder Pictures...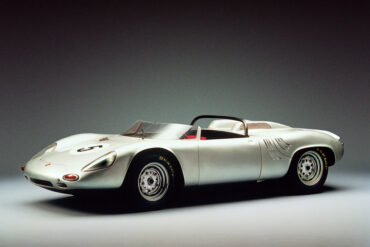 The 1961 4-cylinder special Spyder is the car that became the 1962 8-cylinder W-RS Spyder. It started during the 1961 racing season, when three special 718 racing cars were created for the factory team. Two of those special cars were built as coupés and one as a Spyder - with chassis number 718-047. For the 1962 season, the car got some changes and became known as the Porsche 718/8 W-RS Spyder. Out went the four cylinder and in came an eight-cylinder engine from the Porsche F1 race car (enlarged to 2 liters).