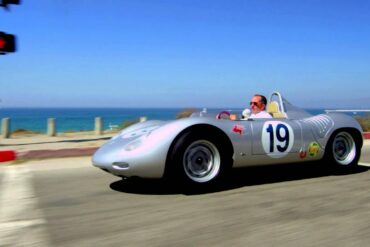 Jerry Seinfeld and his 1959 Porsche 718 RSK Marvel at the power and pure joy as Jerry Seinfeld navigates the...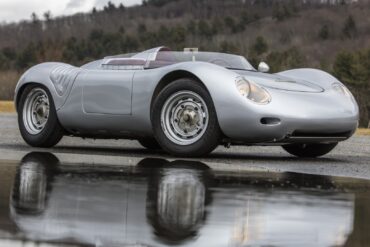 Porsche 718 RSK Spyder Specifications type Racing Car built at Germany price $ $8,000 predecessor 1956 Porsche 550A RS Spyder...
Porsche 718 RSK Spyder Pictures Not only is the 718 RSK Spyder one of most successful sports racers of it's...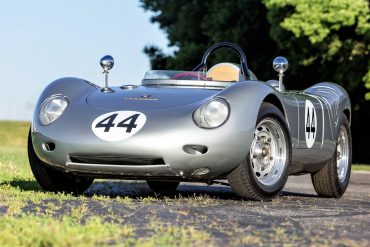 Porsche created the single-seat 718 RSK Mittellenker (center steering) to compete in Formula 2 racing. The body differed from the 718 2-seat sports racer only to accommodate the central driving position, with revised seat, steering, shifter and pedal placement, and the aerodynamic fairing behind the driver's head moved from the left to the middle. Instead of having a full-width cockpit, the body sides were extended toward the center to create a space solely for the single driver, with a short, wrap-around windshield.