1959 Porsche 356A/1600 Convertible D Pictures & Gallery...
1956 – 1959 Porsche 356A/1600 Cabriolet Pictures & Gallery...
1958 – 1959 Porsche 356A/1600GS Carrera GT Coupé Pictures & Gallery...
1958 – 1959 Porsche 356A/1600 Super GT Speedster Pictures & Gallery...
1956 – 1958 Porsche 356A/1600 Speedster Pictures & Gallery ...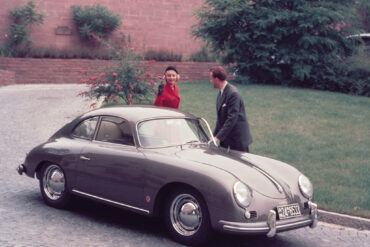 Despite looking outwardly similar to the preceding models, Porsche thoroughly updated their 356 line in 1956 and called their new model the 356A. At the core, this included a larger 1600 cc engine, but also a curved-glass windshield and a thoroughly revised suspension. At the 1955 Frankfurt Motor Show in September of 1955, Porsche released the 356A/1600 to the world with cabriolet, coupe and speedster bodies from Reutter. Produced in 1959 only, the Porsche 356 Convertible D was the replacement for the 356 A Speedster, which was discontinued after 1958.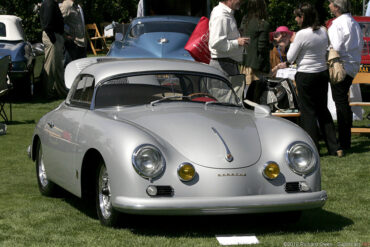 A handful of push-rod 356As were delivered from the factory with a lightweight package that was usually reserved for the Carrera race cars. Called GTs, these got the stripped out interior, aluminum doors, a large fuel tank and Porsche ATE disc brakes. As few as four Speedsters came equipped this way. Since the four-cam was only a marginal improvement in power, the regular 1600 Super was more than enough for the small car.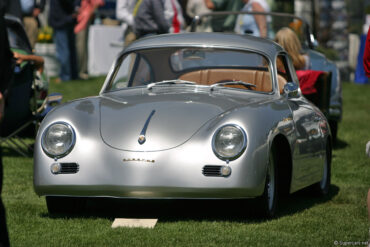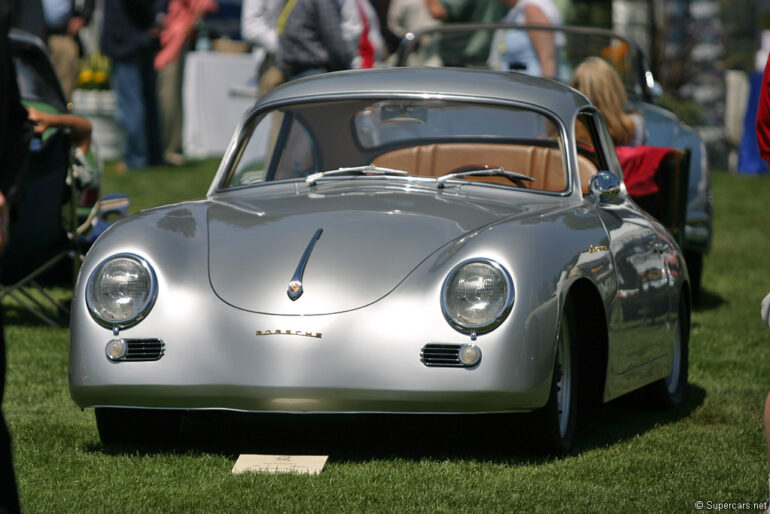 Following the Pre-A prototypes and a run of quad-cams with the 1500cc engine, the 1600 Carrera GT was a performance 356 that used a larger version of the Porsche 550 Spyder's potent engine. As early as 1958, some Carreras were fitted with a larger engine known as the Type 692. The new unit featured a larger displacement which was better suited for the 1600cc class. Furthermore, it was improved considerably adopting plain bearings and new ignition system.