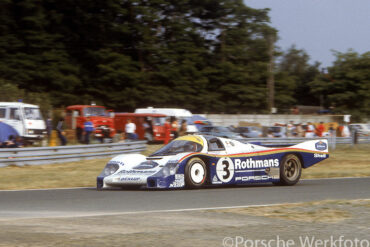 Le Mans 24 Hours, 18-19 June 1983: By midnight, the #3 Rothmans 956 of Vern Schuppan/Al Holbert/Hurley Haywood was leading...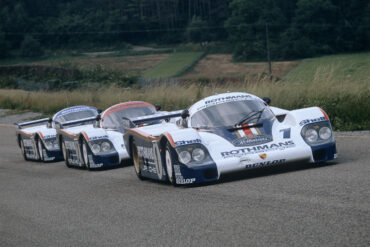 The 'white, red and blue' 956 LHs line up at Weissach ready for their onslaught at the Le Mans 24-Hour...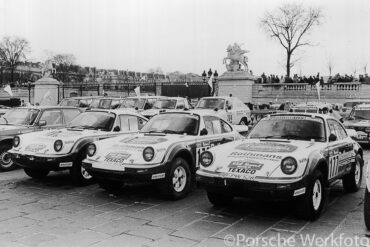 Rallye Paris-Dakar 1984: Porsche 911 Carrera 3.2 4×4 (Type 953) – driven by (from L-R) #175 Jacky Ickx, #176 René...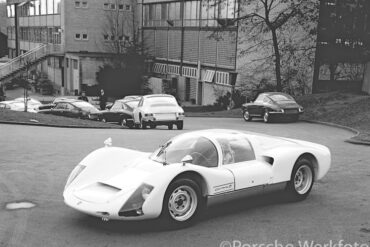 The formidable Carrera 6 outside the Porsche headquarters, Stuttgart Zuffenhausen, 1966 The Carrera Six, as Porsche officially called the 906,...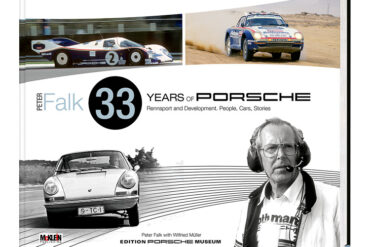 As their race director and one of the leading figures in their experimental department, Peter Falk contributed significantly to the...
Peter Falk sits on the sill of the famous #23 Porsche 917 KH Coupé, winner of the 1970 Le Mans...