No matter who you are or where you're from, there are three things that connect everyone that is reading this opening line of this article. The first is that we are all enthusiasts of mechanical things with wheels, be them quad bikes, motorcycles, cars, or any variation thereof. Secondly, we are all able to share that enthusiasm with each other, be it through debating the finer points of what is the difference between a supercar and a hypercar, or through websites like Stuttcars itself.
The third thing that ties us all together is that we all enjoy good entertainment. Live shows, music, festivals, hobbies, but also… movies. There is a certain thing about going to a big theater, with specially designed and tuned audio and video, a big comfortable seat, and turning your brain off for a couple of hours and simply being entertained. What makes it even better, however, is when that third connection is joined with the first two, and we get awesome car chases in an action movie, a racing movie looking back at classic rivalries and/or victories, and showcasing some pretty spectacular cars.
Today, we're going to be looking at both A-list and B-list movies that feature one of the biggest success stories in sports cars over the last 70+ years, Porsche. From their frugal beginnings to the powerhouse racing and sports car giant they are today, there has been something for everyone from Stuttgart in the past 70+ years. We're just lucky that many of those enthusiasts became producers, directors, and actors, so we could have more than a few movies with one of our favorite manufacturers on display.
This list is in no particular ranking, just a list of 7 amazing Porsches, sometimes in films you would have never thought to see one in!
Note: This is not a definitive list. There are several hundreds of movies with Porsches in them, and if we listed them all, it would be an article as long as a short novel.
Scarface (1983): 1982 Porsche 928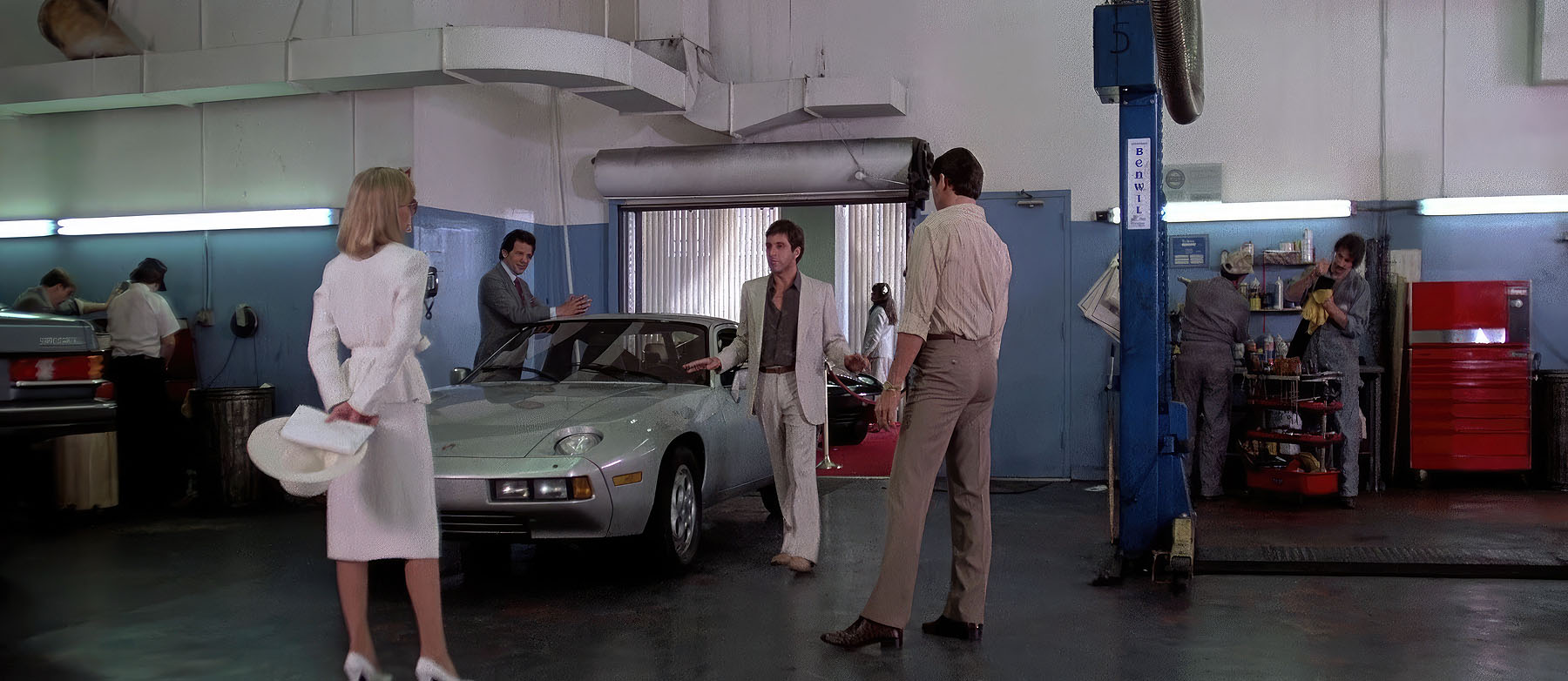 A legendary movie all on its own, and a movie that helped cement Al Pacino as a mainstay of 1980s and 1990s Hollywood, Scarface is a violent, gory, bombastic, and at times extremely dark movie that definitely earned its hard R rating. It only fits, then, that to lighten up the mood in the film about a Cuban refugee, Tony Montana, that rises from the clothes on his back to untold riches through the drug trade, that while working on an assignment for a kingpin, he takes a detour through a Porsche dealership.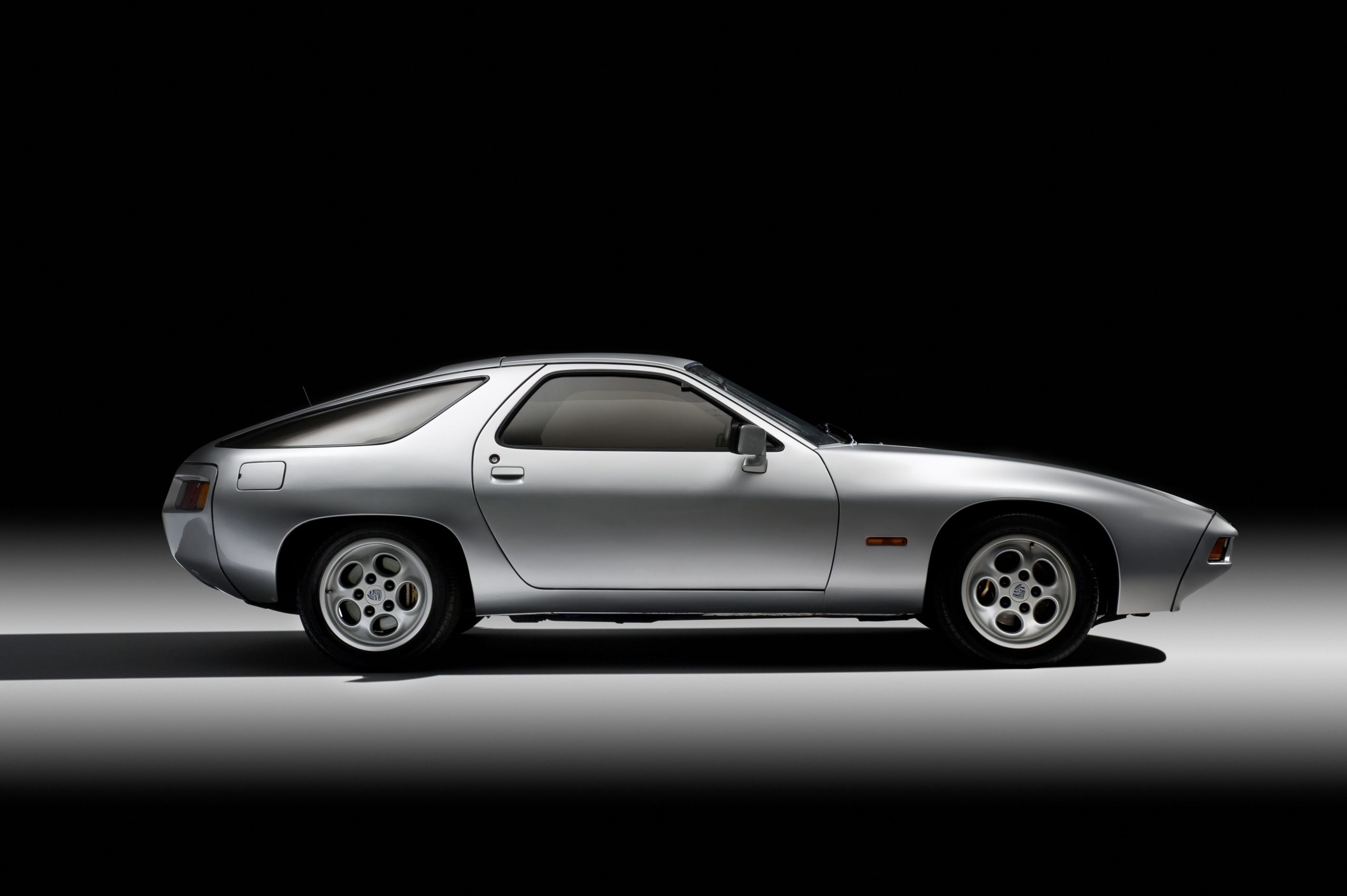 The side profile of a 1982 Porsche 928 with the American facelift. Note the slightly elongated front bumper to meet US traffic safety regulations
Compared to many of the somber and dark scenes throughout the movie, "the dealership scene" as it is known is all about Montana toying around with the Porsche salesman while at the same time flirting outrageously with the kingpin's wife, Elvira, who he is assigned to accompany throughout the day. The scene is based around a Porsche 928 updated with the American mid-life facelift (which is mostly the front bumper and air intake, being honest), and after she bores of the flirting and goes to leave, Montana, in a power move that both reminds the viewer of just how much wealth he has, as well as his off-the-cuff consideration of material things, has his assistant, Manny, buy the car outright in cash and bring it to his place later.
Without spoiling the film for those who haven't seen it, this 3 to 4 minute scene is a breather in one of the best movies ever made, and it just so happened that the Porsche 928 makes one of its first screen appearances during it. Scarface is in no way, shape, or form a car movie, but every aspiring drug lord does need to show their success, and what better way than an expensive sports car, paid for with $100 bills in a briefcase?
Scarface is available for streaming on Amazon Prime Video.
Top Gun (1986): 1958 Porsche 356A Speedster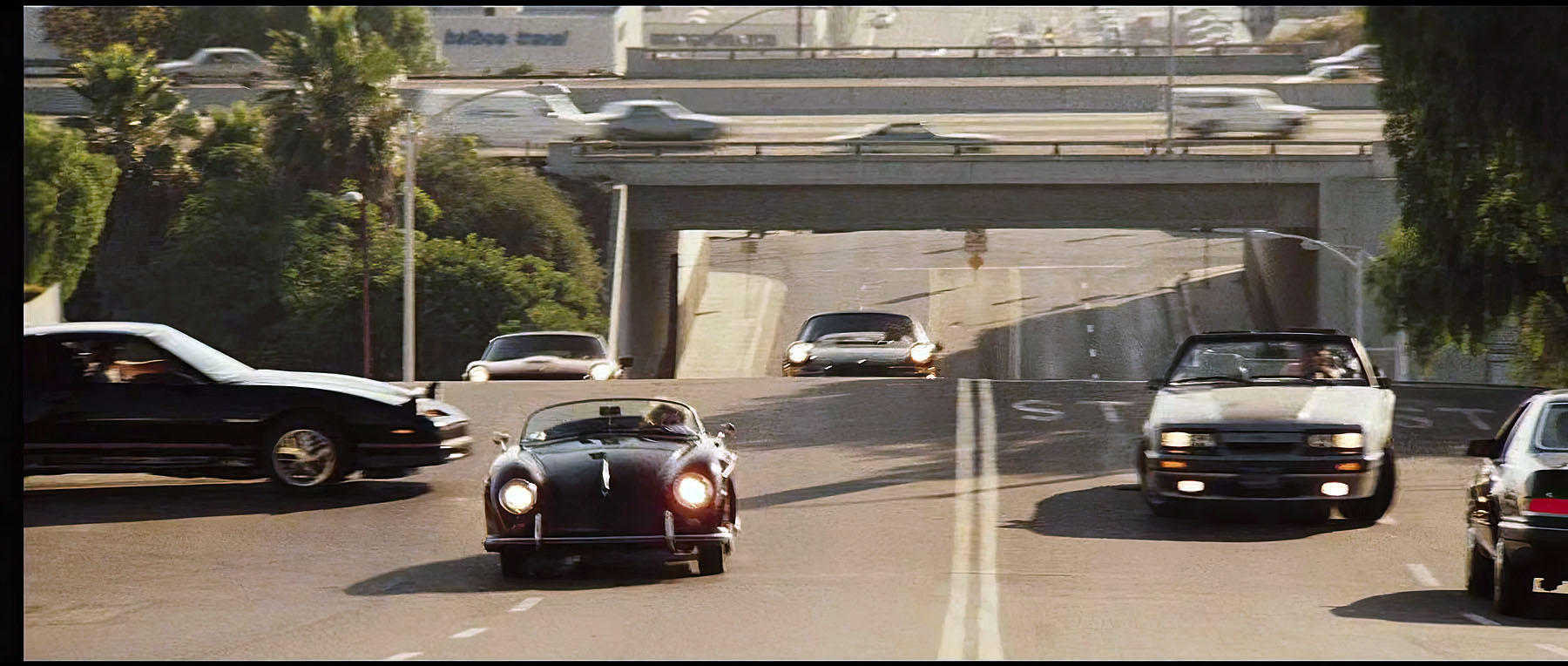 To say that Top Gun was one of the blockbusters of 1986 is understating the fact. It was  drama, emotion, and amazing 80s rock rolled into a perfect military action movie, and it shattered box office records at the time. It is one of those emotionally dramatic moments that brings one of the most unexpected sightings of a Porsche in movies, where after a tense moment between Maverick, played by Tom Cruise, and Charlie, the love interest played by Kelly McGillis, he hops on his Kawasaki bike and takes off.
Moments later, we see Charlie chasing him, driving a 1958 Porsche 356A Speedster in what could generously be called an "enthusiastic manner," including one part where she quite literally jumps the car over the crest of a small hill. Two things are very important about the 30 to 40 second sequence, in that it shows that Charlie can handle a performance sports car in a movie that is centered around handling of performance machinery, as well as the fact that except for a few high-risk shots during the chase, no bespoke "stunt cars" were used.
A beautiful example of a 1956 to 1958 356A 1600 Speedster in immaculate condition
In film terminology, a "stunt car" is usually a donor chassis from a relatively cheap car, such as a third or fourth hand family sedan, which is stripped to its chassis, that chassis is modified and strengthened, and then a body shell is placed over top and dressed to look like the intended car. For Top Gun, for most of the safer parts of the chase sequence, as well as when being driven "normally," and actual Porsche 356A Speedster was used!
Top Gun is available for streaming on Netflix and Paramount Plus
Le Mans (1971): 1970 Porsche 917K
In the history of Hollywood, no-one has yet been able to connect a passion for racing and cars to the movies he produced and starred in than Steve McQueen. Le Mans was a project that he envisioned to attempt to capture the grinding, grueling, and demanding 24 hour endurance race in a manner that worked on movie screens. This involved a lot of production and shooting on site at the actual Circuit de la Sarthe circuit in Le Mans, France, as well as the use of actual Porsche 917's and 917K's throughout shooting.
What makes Le Mans feel even more authentic is that McQueen entered his own Porsche 908 race car, which he had driven to second place in the 12 Hours of Sebring, modified to carry a camera on the front and rear, into the race. It was driven by Porsche works drivers Herbert Linge and Jonathan Williams, and despite weighing a considerable amount more than some of the other prototypes on circuit, actually placed second in the Prototype P3.0 category, covering 282 laps, or 3,798 kilometers (2,360 miles). This, despite multiple extra pit stops and minutes lost on each changing out film reels in the cameras.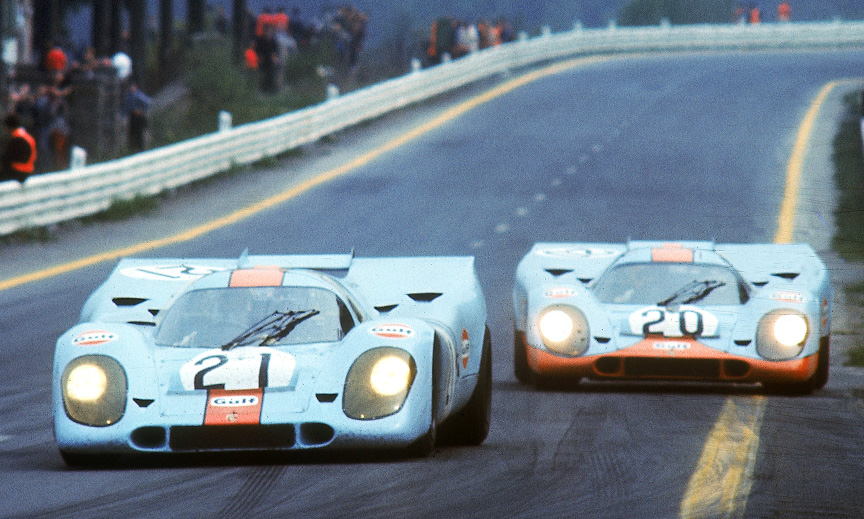 A pair of 1971 Porsche 917K's racing at that years 1000KM of Spa-Francorchamps event
The 917K, however, was definitely the "actor in a supporting role" for Le Mans. McQueen knew how to shoot cars of any time period to look amazing on film, and even outside of the film, the 917K is the beloved favorite of many classic race car enthusiasts. Powered by one of the few flat-twelve racing engines throughout history, it produced an at the time staggering 572 HP from 4.5 liters, in a car that weighed a hair over 820 kg (1,808 lbs). Basically, it was ridiculously fast, unbelievably reliable, and also, in the era of speed first and safety as an afterthought, outrageously dangerous if crashed, as the drivers legs were in front of the front axle!
Le Mans is available for streaming on Amazon Prime Video and Paramount Plus
Risky Business (1983): 1979 Porsche 928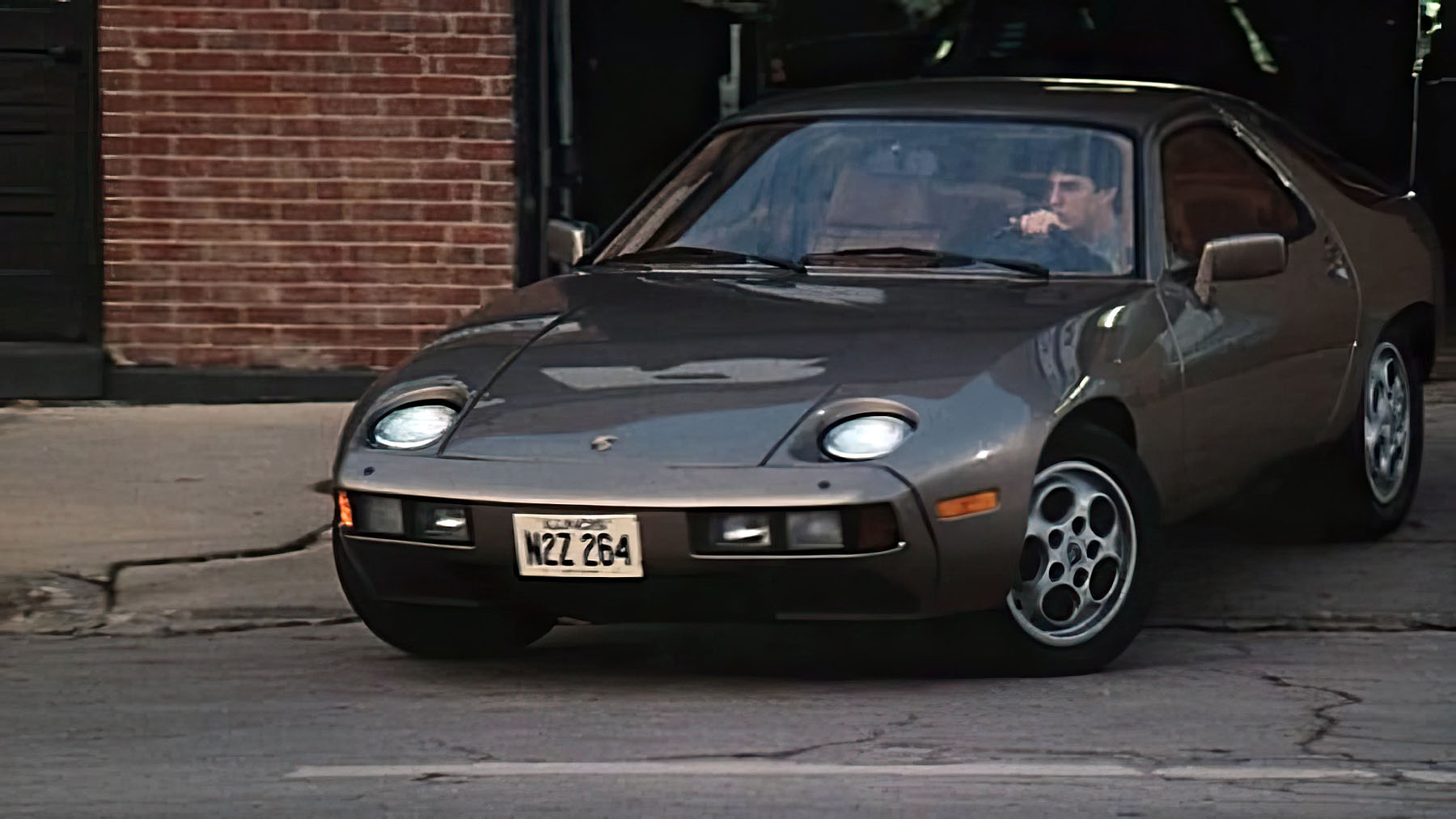 Yes, another 928 is in this list, but this was the original model aesthetic, not the facelifted one. It's also another movie starring Tom Cruise in his earlier days, and it shows that he is a huge car and bike enthusiast. What separates this showing of a 928 from most others, however, is that the car is a central part of the story, appearing multiple times and even being the centerpoint near the end of the film of a full 5 minute long chase sequence.
The movie was also a box office success at the time, albeit more in the teen rom-com market than a pure action movie like Cruise has become known to prefer. The copious amounts of screen time for the original 928 also helped out Porsche indirectly, as there is a marked and traceable point in 1983 after the movie came out that sales of Porsche 928s spiked.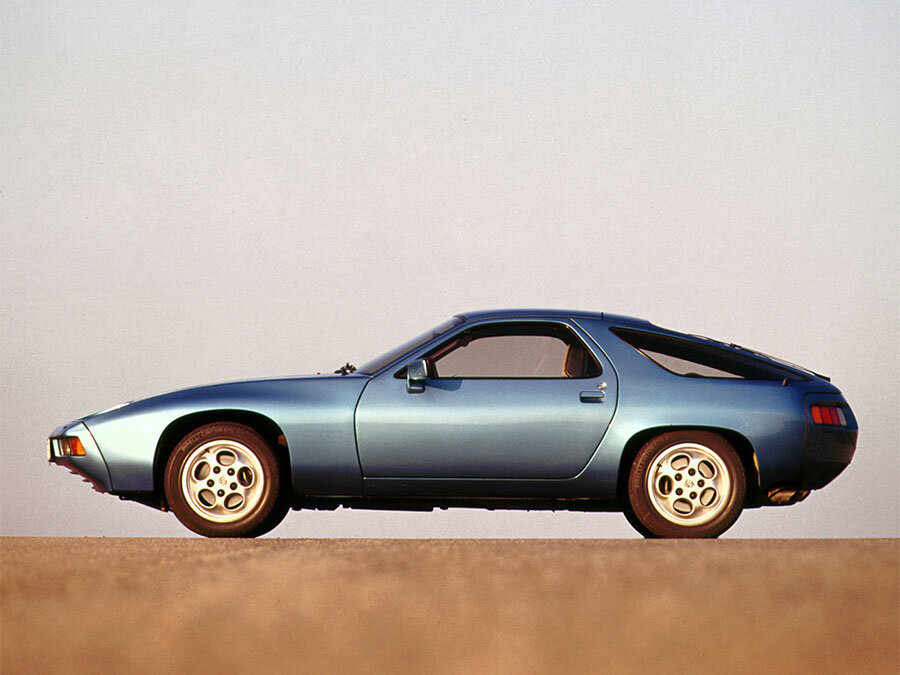 A pre-facelift 1981 example of the Porsche 928. Compared to the one listed for Scarface, note the stubbier nose and less front overhang by an inch or so
Also, because of being a car enthusiast, Tom Cruise insisted that unlike other movie cars that were often bought, used, and then either sold off for scrap or to memorabilia collectors, the Porsche 928 was held by the production company. The cast signed the right sunshade, and in recent years, this specific 1979 928 sold at auction for $1.9 million.
Risky Business is available for streaming on Amazon Prime Video
No Man's Land (1987): Multiple 911s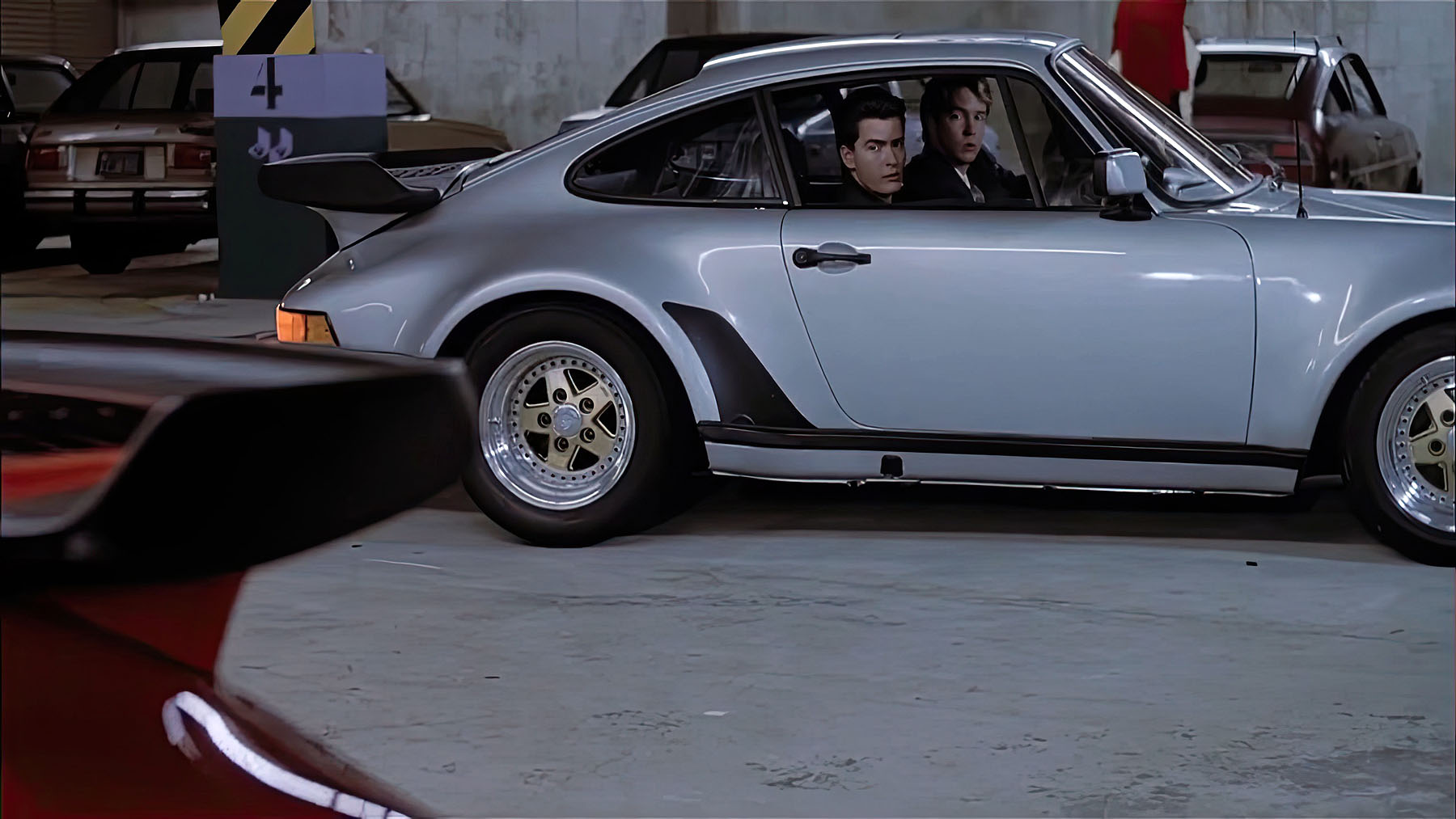 Those who love films and Porsches knew this movie was going to be on here. Released in 1987, No Man's Land is a film about car thieves that specifically target Porsche 911s. Targas, Cabriolets, Coupes, even a couple of Type 930 "Whale Tail" Turbos all star in the film. One of those 930 Turbos is also the centerpiece of the big car chase of the film, which lasts a good six minutes.
The film stars Charlie Sheen, and also is the origin of the classic line about going stupidly fast that is used in pretty much half of all car movies since, "Punch it!" followed by a heel-toe downshift and flooring the gas. What impresses about a lot of the driving and chase sequences in the movie is that both Charlie Sheen and D.B. Sweeney, the two main actors, received a lot of performance driving training, and therefore, during most of the action sequences when you can see through the windshield, the actual actors themselves are doing the driving!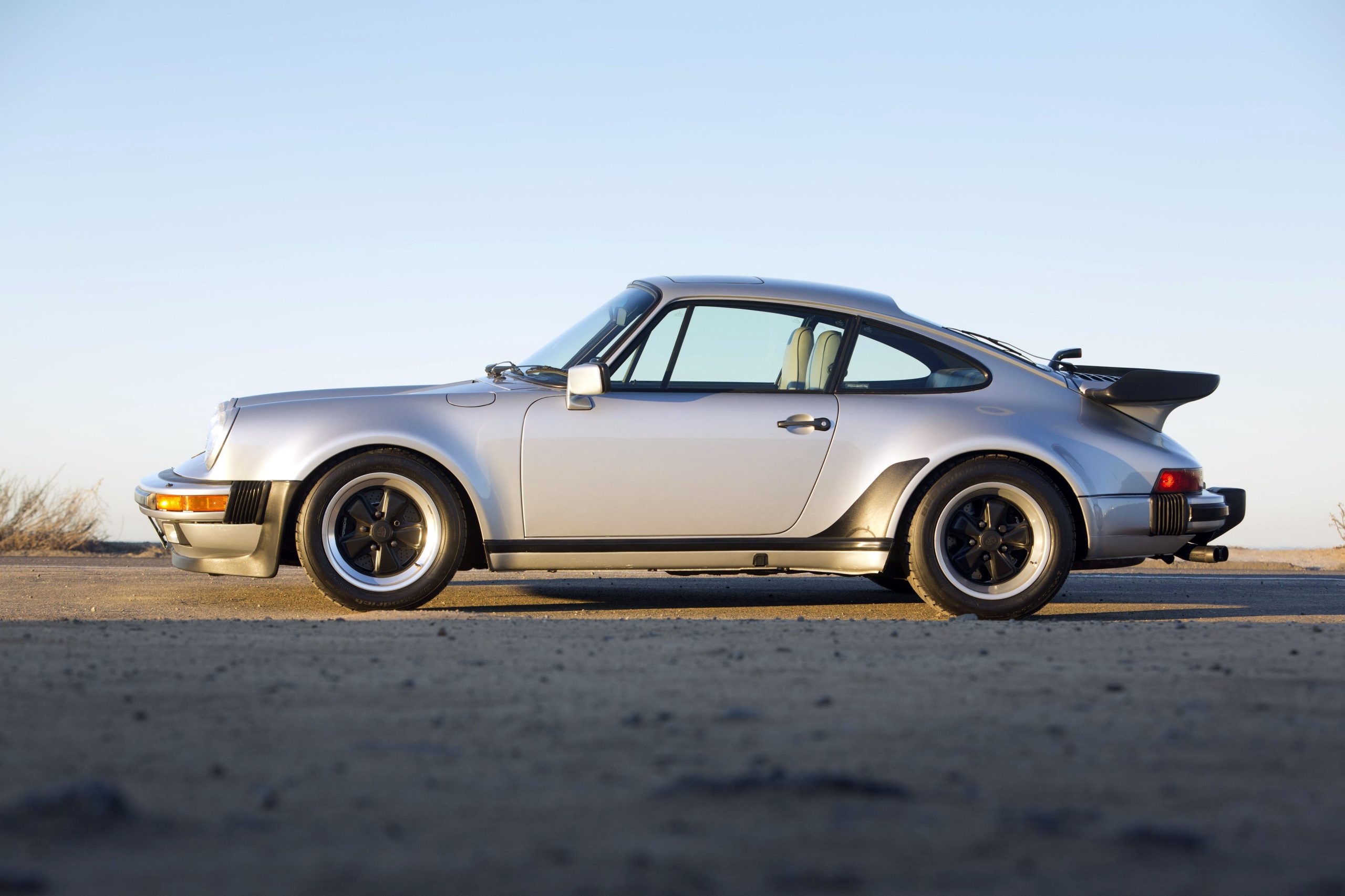 Is it possible that there is a more iconic side profile of a Porsche 911 Turbo? We think not. Whale tail, raised headlight arches, short wheelbase, and those Fuchs alloys…
While the movie was a moderate success at the box office, it did cement the idea of Porsches as performance machines in many 20-something year old minds at the time, and indirectly helped boost the sales of all types of 911's over the next decade as those 20-somethings started to make money.
No Man's Land is available for streaming on Amazon Prime Video
The Last Chase (1981): 1970's Porsche 917/10 CAN-AM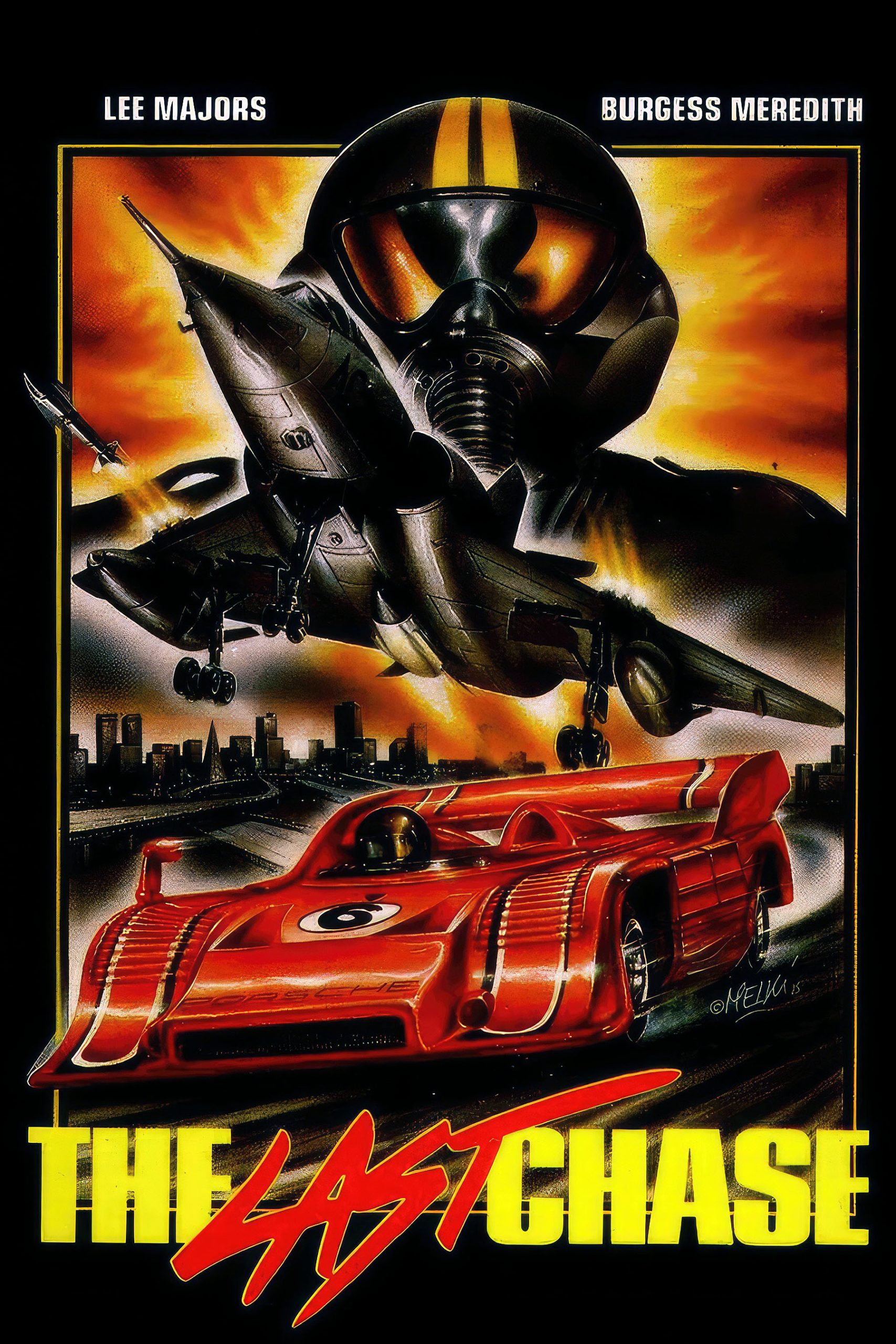 While a lot of big budget movies will feature a Porsche here or there, sometimes the best types of car movies come from the 1980's collection of cheap b-films that barely saw a theatrical release, were "TV movies," or were sent straight to VHS. The Last Chase is the latter of those, produced on a budget that could barely be called a shoestring, but through some movie magic, a (fake) 1970s era Porsche 917/10 Turbo CAN-AM is the star of the movie.
Set in the far off dystopian 2011 sci-fi version of the USA, the film centers around a former race driver that, as personal cars of any type were being confiscated and destroyed by the totalitarian government, makes a break across the country, from the mega-city of Boston to "Free California," which seceded from the Union before the government could take over. After reading that, you are probably already imagining the 1980s b-movie style film you would expect, and it is exactly as you imagine it.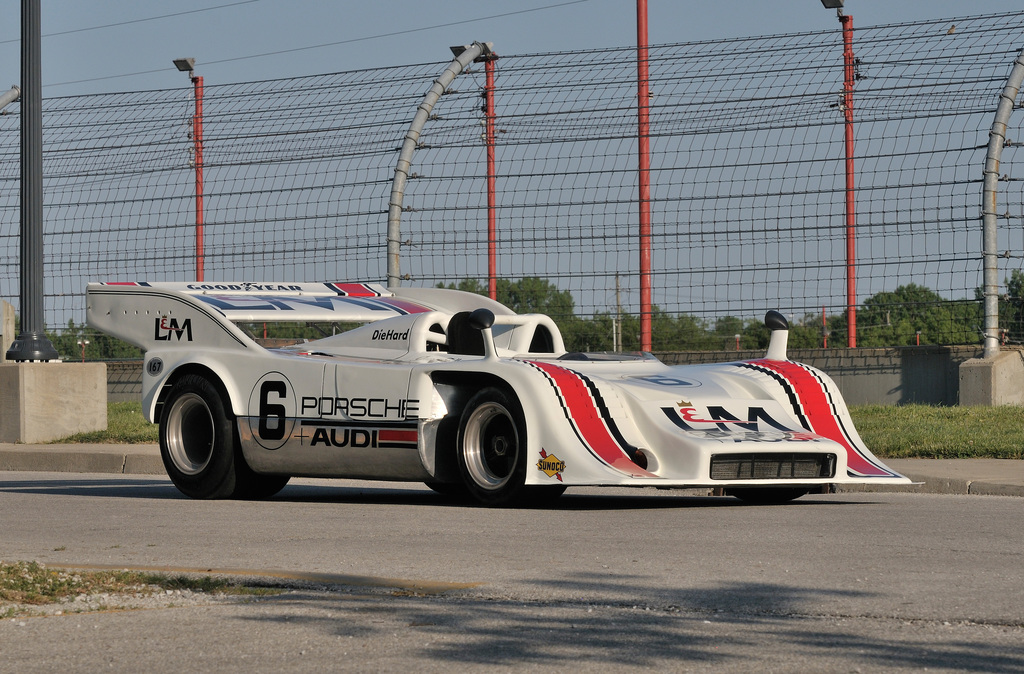 One of the two most iconic CAN-AM Porsche 917's. This one, from 1972, is the Team Penske #6 917/10 that was driven by Mark Donahue and George Follmer and won 5 of the 9 races that year
While the Porsche in it might have been a stunt car, one of the impressive things about the film is that because it was produced mostly in Canada, an actual Canadair CL-13 Saber fighter jet, known in the USA as the F-86 Saber, flown by a pilot from the Royal Canadian Air Force, is part of the big chase across the country.
The Last Chase is available for streaming on Crave Canada
Atomic Blonde (2017): Modified Type 964 911 Carrera 4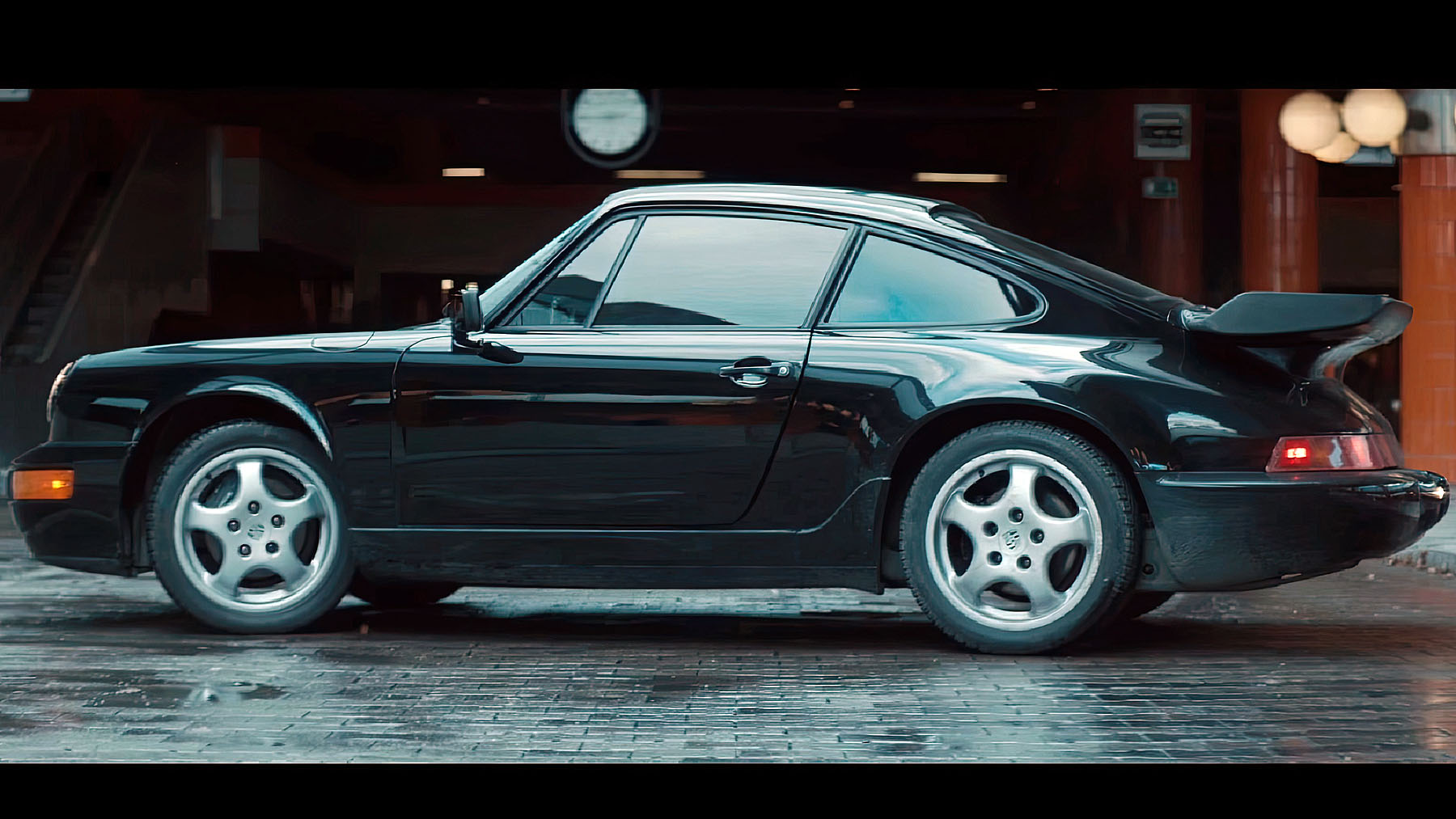 We had to feature at least one modern movie in this list, but why not make it a really bombastic, overstylized, hyper-action thriller that makes absolutely no excuses for being as over the top as possible. Atomic Blonde is set, conveniently, in East Berlin right before the Berlin Wall came down, and despite Porsche's being "Western" cars, one of the supporting characters drives a souped up Type 964 911 Carrera 4.
What makes it special is that the car, despite having a whale tail Turbo deck lid, is not a Turbo. It seems that the character played by James McAvoy does enjoy the aesthetic, however, as he also somehow manages to get Porsche Cup 1 wheels for the car, the kind that were available with the 964 Turbo in 1991. As the movie takes place in 1988/1989, that means that either he's prototyping the wheels, or someone wasn't paying too much attention to continuity while making an absolutely bonkers action flick. We're of the opinion that the latter is the case.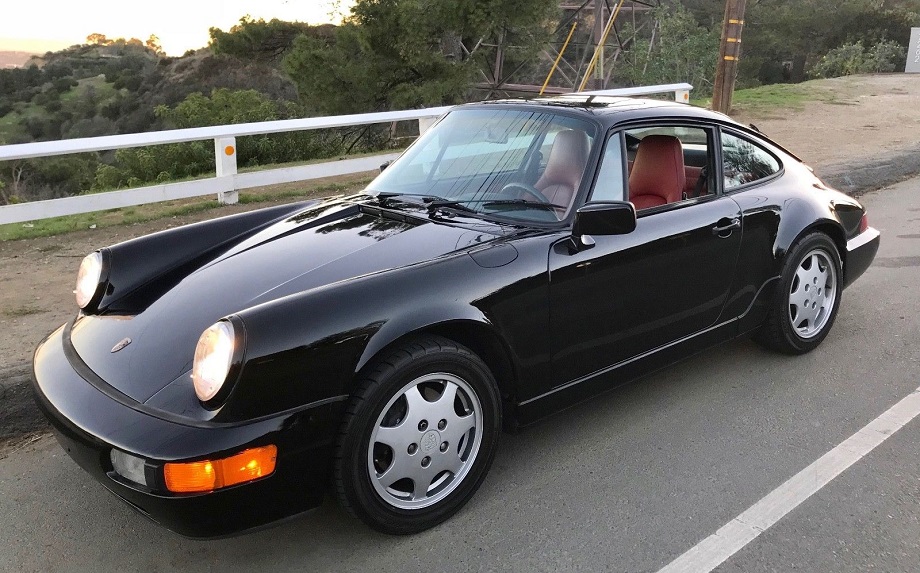 What an actual 1991 Type 964 Porsche 911 Carrera 4 looks like. No whale tail, and the standard alloys, not the Cup 1 alloys from the Type 964 Turbo
The car also features flag-style side mirrors, a hallmark of the early Type 964 Carrera's, and has the stubby nose and long sloping rear that positively identify it as one. Just… modified a bit. Okay, a lot, as the front of the car is from a US spec car, not the European model. It looks amazing, though!
Atomic Blonde is available for streaming on Netflix Canada and Amazon Prime Video