For many Porsche enthusiasts, the name Emma Raducanu isn't familiar. But if there's one thing she shares with the world of Porsche, it's a competitive DNA flowing through her veins and her love for Porsche since childhood. A British professional tennis player, Emma reached a career-high ranking of No. 10 by the Women's Tennis Association on 11 July 2022 and is a former British No. 1 player. Raducanu is the first British woman to win a Grand Slam singles title since Virginia Wade at the 1977 Wimbledon Championships.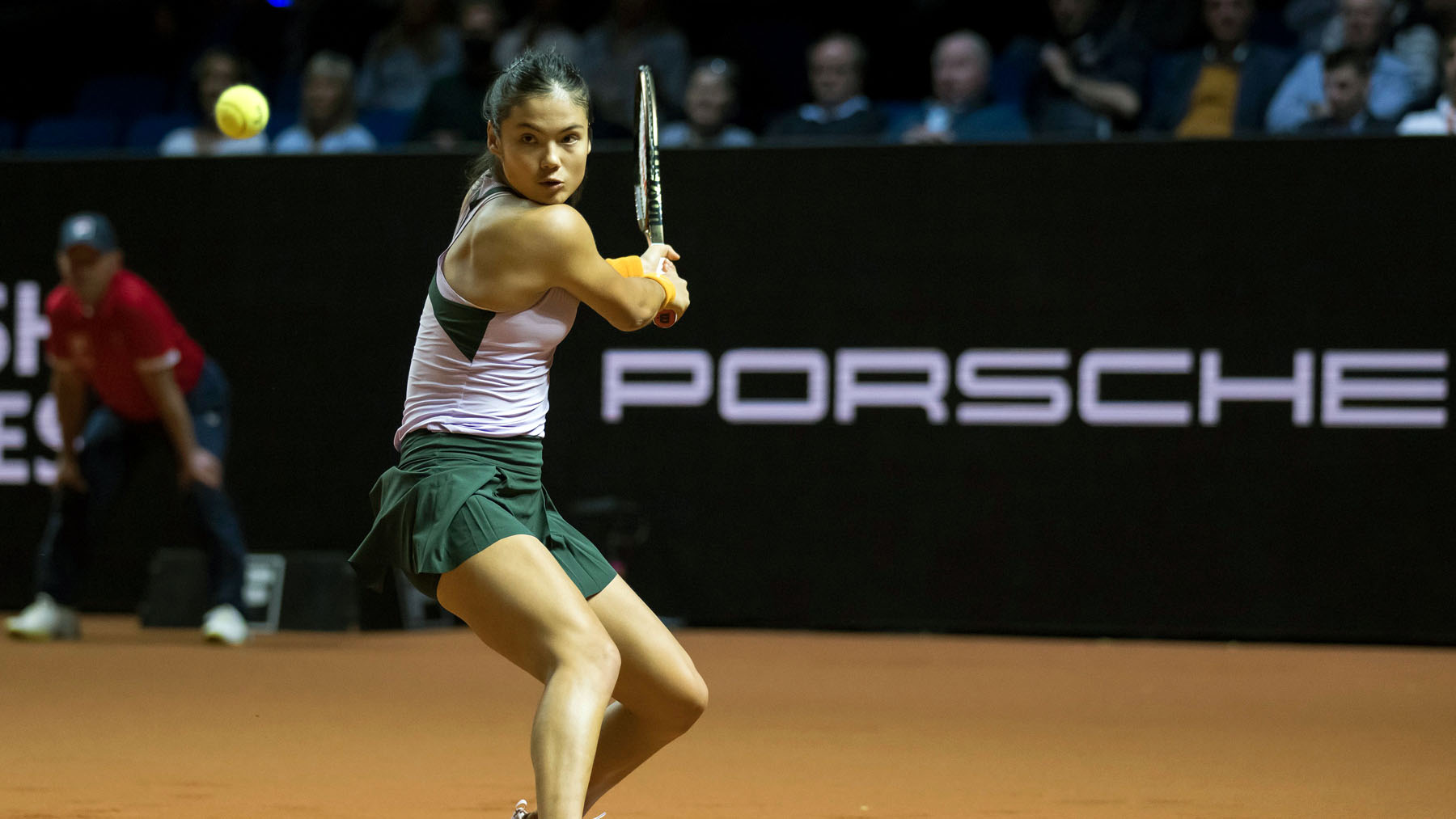 A love for Porsche
Emma has had a soft spot for Porsche and motorsport since childhood. A motocross rider and kart driver, she went along to the Porsche Carrera Cup in Brands Hatch right from an early age and dreamt of a 911. "Porsche is a brand that fascinated me as a kid," she says. "One of my first tennis coaches drove a 911. Whenever I would turn up to practice in the morning, I would see his Porsche, I would go wow and be like dreaming of one day sitting in my own."
Speed is her friend
With a typical speed of serve of more than 100 mph, Emma Raducanu is no stranger to power, speed, and agility. The Grand Slam winner and British No 1 recently took a break from her athletic training schedule to explore her other passion when she took the wheel of a 198 mph Porsche 911 GT3 at Brands Hatch, to the southeast of London, England.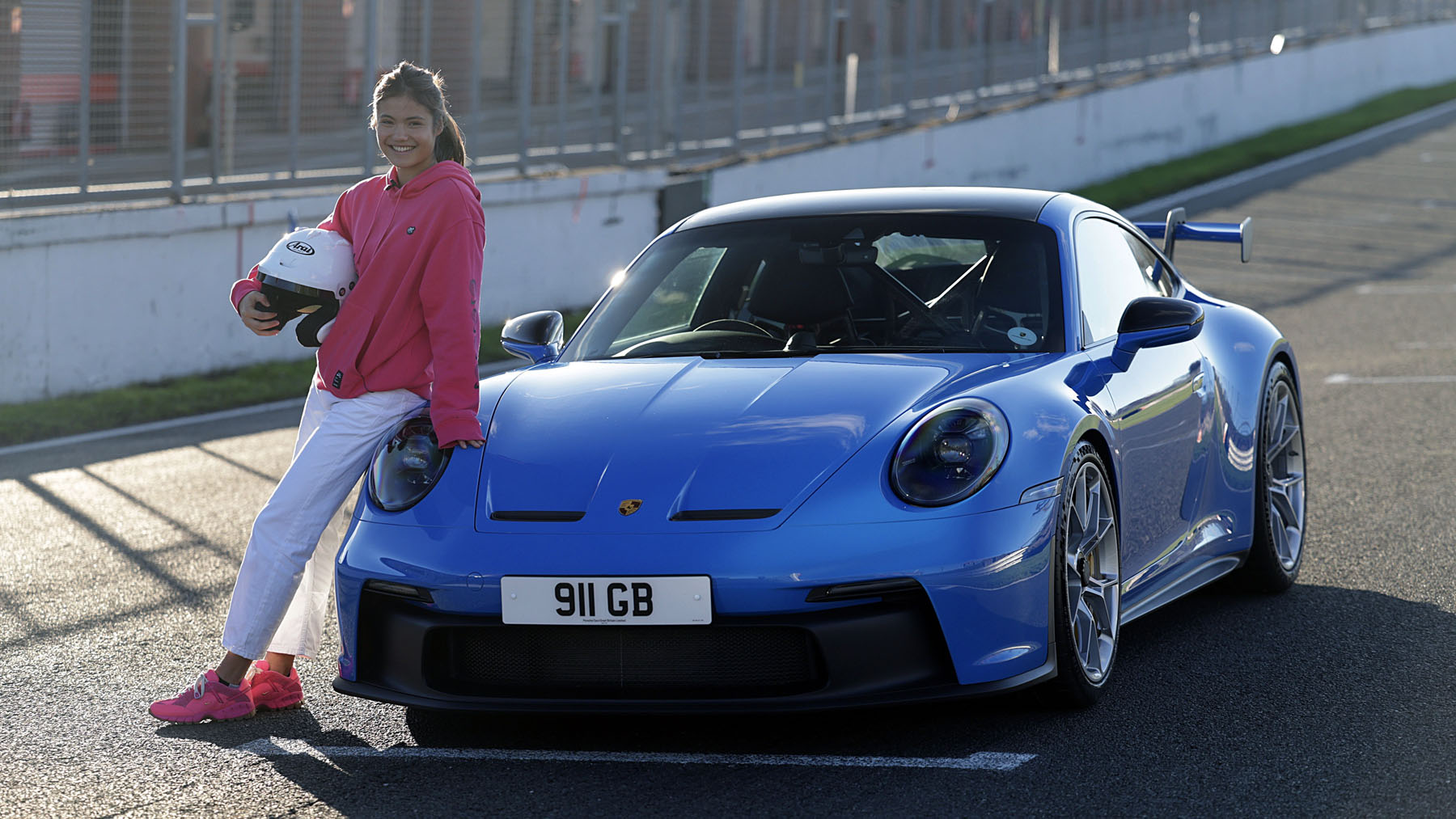 "I loved driving the 911 GT3, it was so much fun to drive, and I learned a lot about the testing and practice that helps build the skills of a champion driver," said Emma afterward. "It was amazing to add to my memories of being a spectator here and now be driving myself. I much prefer being this side of the fence!"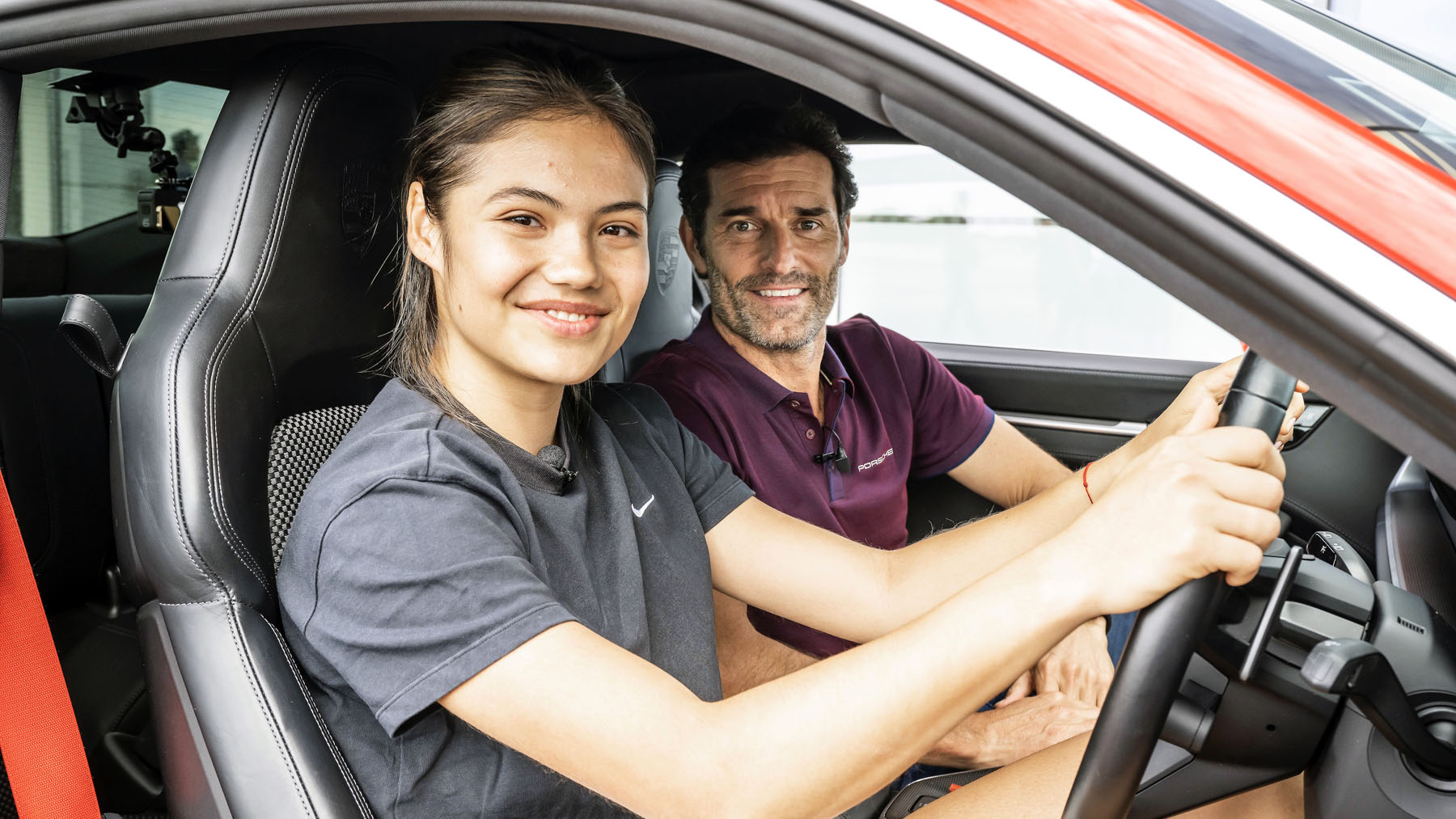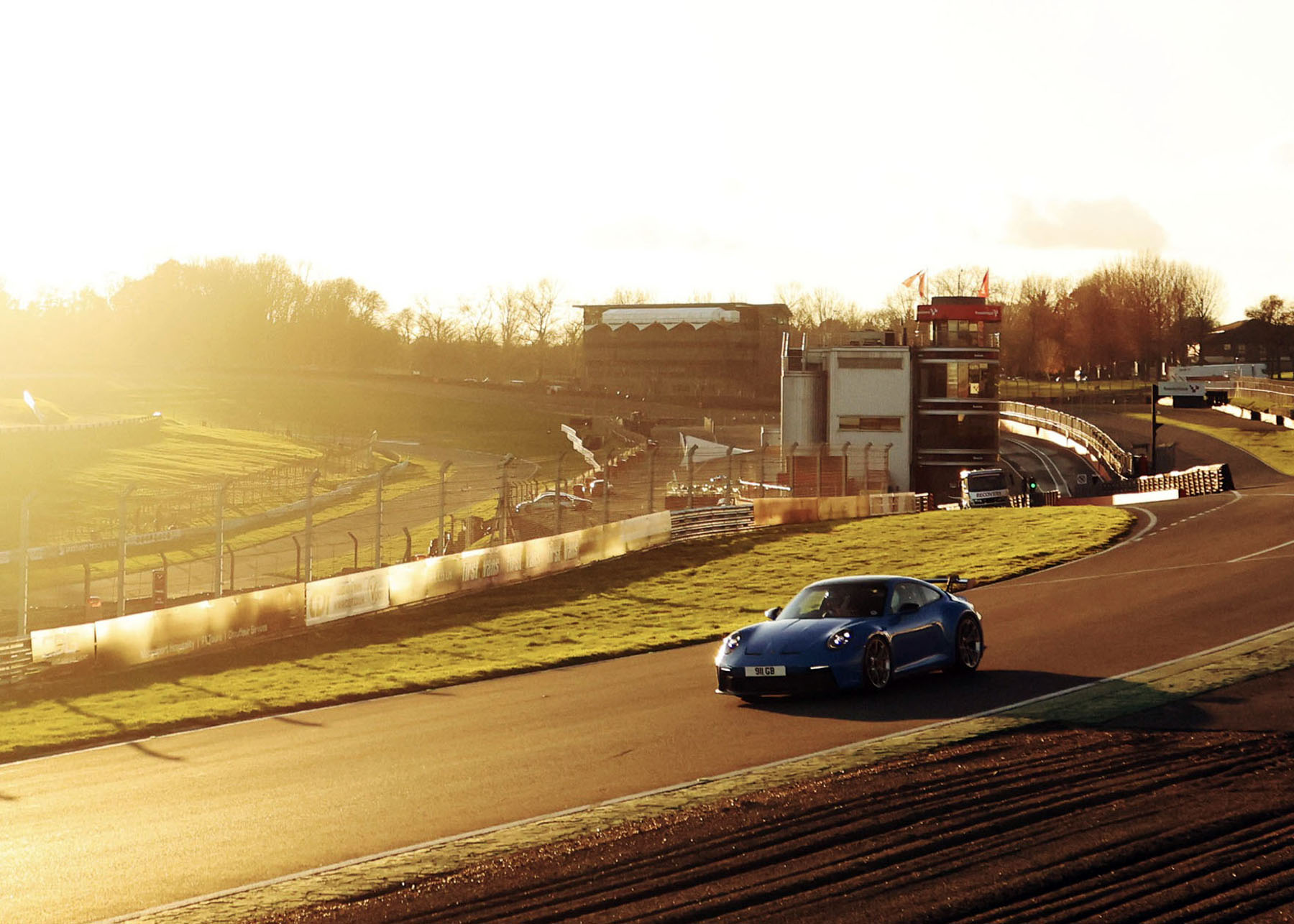 Visit to Weissach
A visit to the Porsche Development Centre has long been on the wish list of the tennis star and motorsport fan Emma Raducanu. An opportunity arose during her time at the Porsche Tennis Grand Prix, and the Porsche Brand Ambassador was more than happy to accept the invitation.
"Today the experience at Porsche was pretty fun. Getting a tour around the Development Centre has been really interesting." Emma Raducanu, a big car and motorsports fan, was visibly thrilled by the guided tour around the headquarters of Porsche Motorsports. "You have the competition, the adrenaline, and the pressure moments. And you have to make a decision that could be make or break in an extremely short time."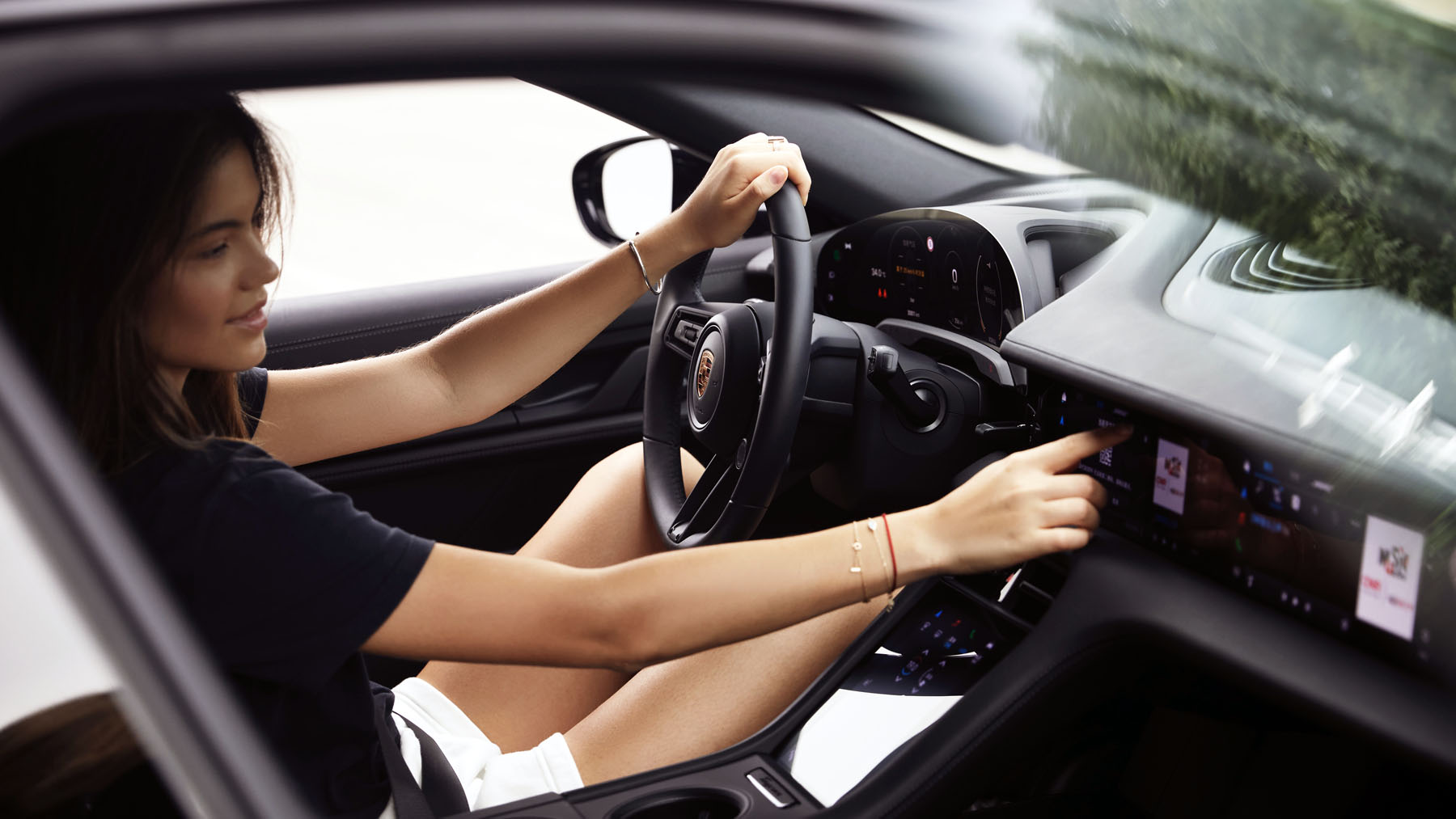 Star guest at the Porsche NOW store in London
At the recent opening of the new Porsche NOW brand store in London's Battersea Power Station, Emma Raducanu spoke of her excitement for Porsche and motorsport and the challenges in tennis. The 20-year-old Briton thrilled the listeners with the story of her rise through the tennis rankings and her love of motorsport. She discussed her early dreams and what inspired her along the path to sporting success. The Grand Slam winner also explained how motorsport was always a parallel passion, with Porsche also having a place in her heart from a young age.
"I always loved the style of Porsche sports cars since one of my first coaches would turn up at training in a 911. But, of course, since becoming a Brand Ambassador, I have gained a wider understanding of the company, particularly regarding innovation, technology, and sustainability," she commented. "I saw some cool things tonight I didn't expect, and in that way, Porsche NOW has something for everyone, whether you already drive a Porsche or are just stopping by for a coffee. The idea to invite special guest speakers and host community workshops is also very cool."
Instagram: @emmaraducanu
Facebook: @EmmaRaducanu
Twitter: @EmmaRaducanu
All images © Dr. Ing. h.c. F. Porsche AG