Porsche 911 (G-Body) Paint Color Options
This post outlines all the color options for the original G-Body generation Porsche 911 over its production life, from 1973 model year through to end of 1989 production. We have official books and catalogs of all the color options for the G-Series Porsche 911s.
Note that starting from the 1972 model year, the method of indicating the body colors on the paint data plate was replaced by a new numbering system (paint code). This paint code was required so as to rule out complaints when it came to delivering paints for repairs.
Porsche 911 G Colors Overview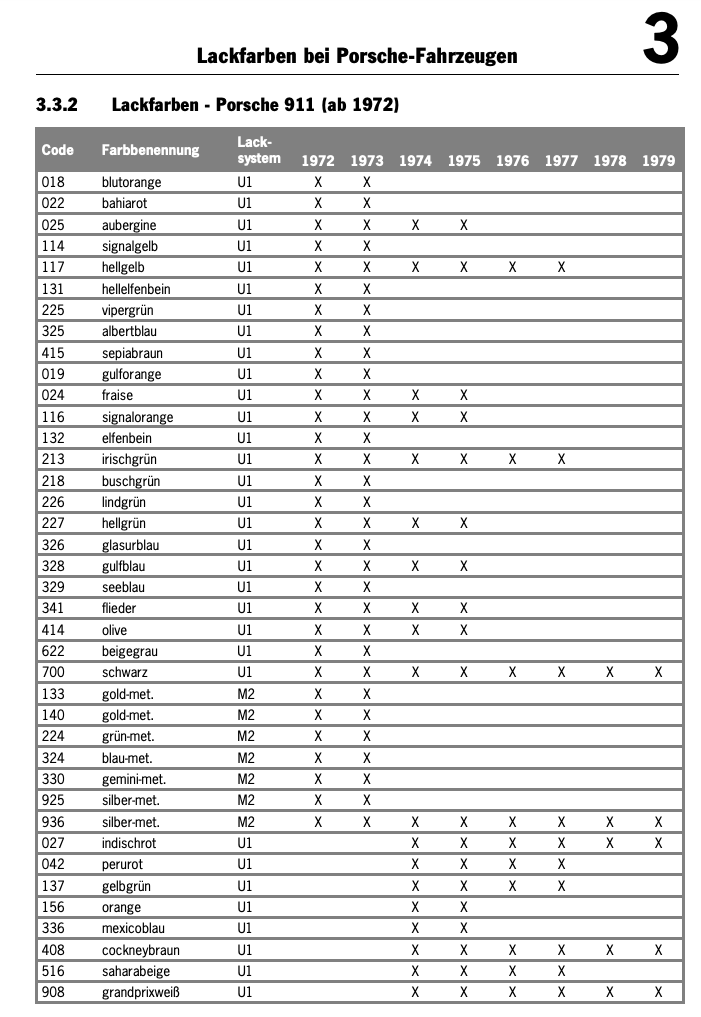 Exterior & Interior
Porsche 911 G SC_911 Turbo Colors Overview (1978)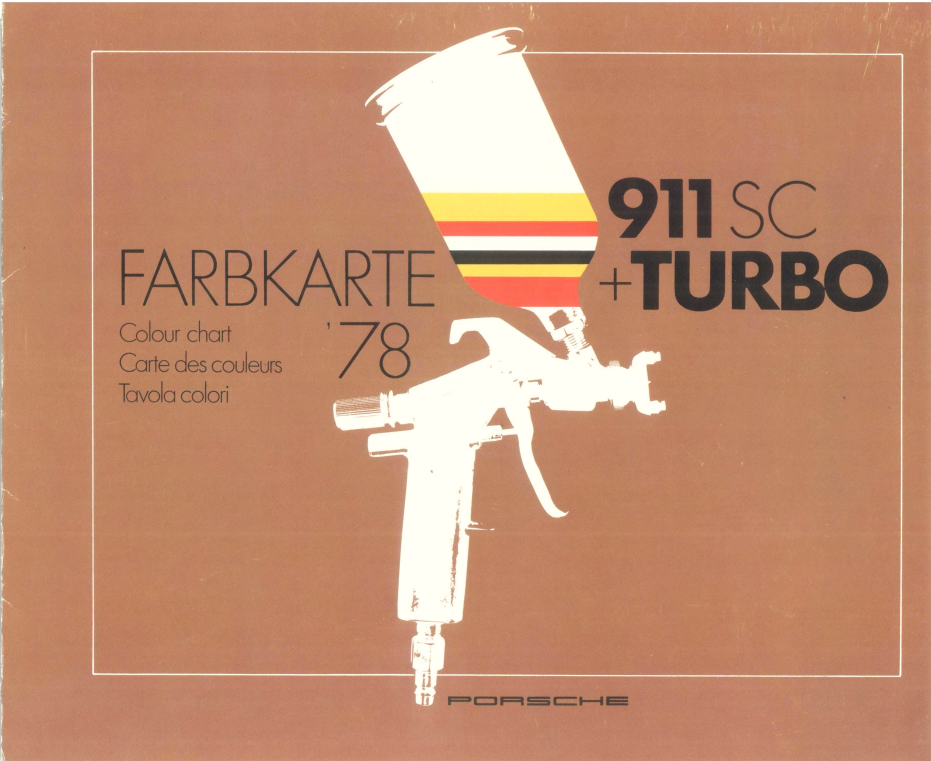 Porsche 911 G SC_911 Turbo Colors Overview (1982)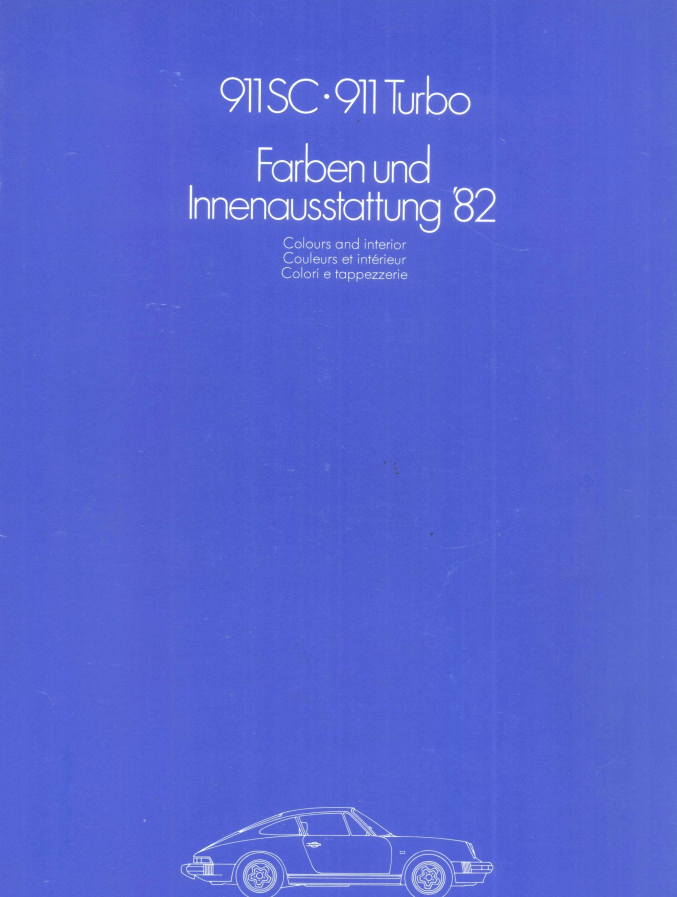 Porsche 911 G SC_911 Turbo Colors Overview (1983)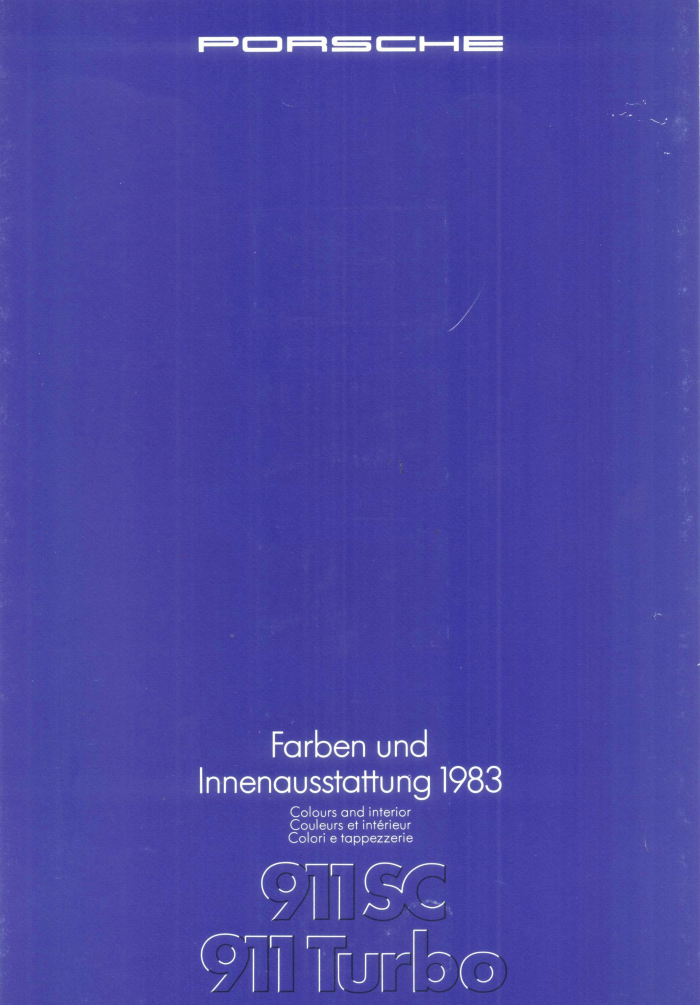 Exterior
Porsche 911 G Color Charts & Paint Colors (1974)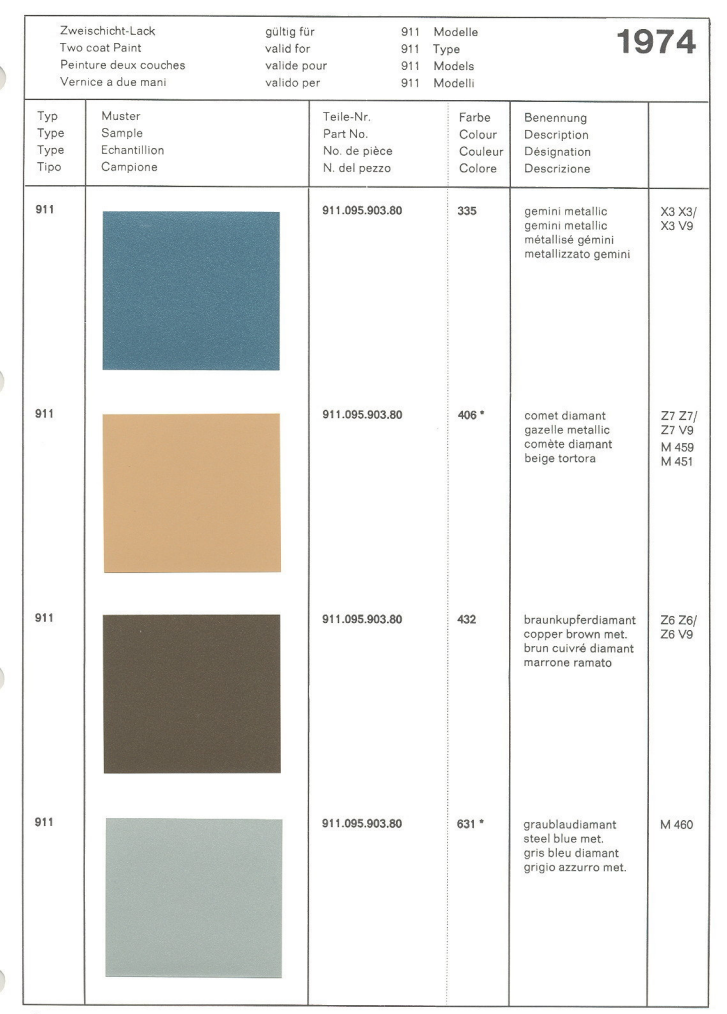 Porsche 911 G Color Charts & Paint Colors (1976)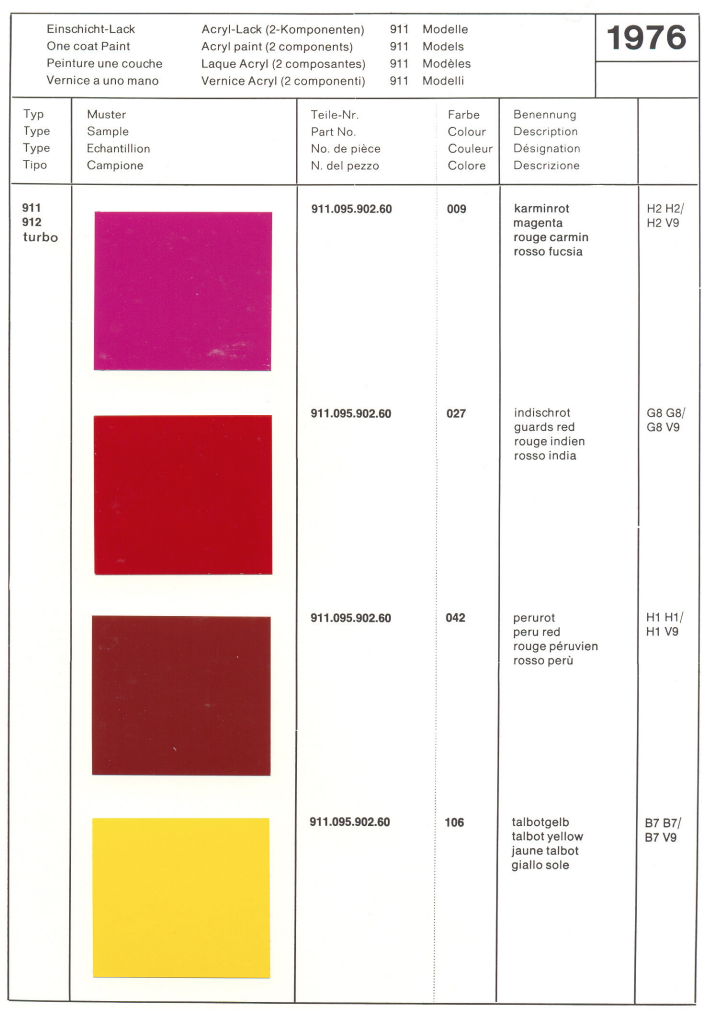 Porsche 911 G Color Charts & Paint Colors (1978)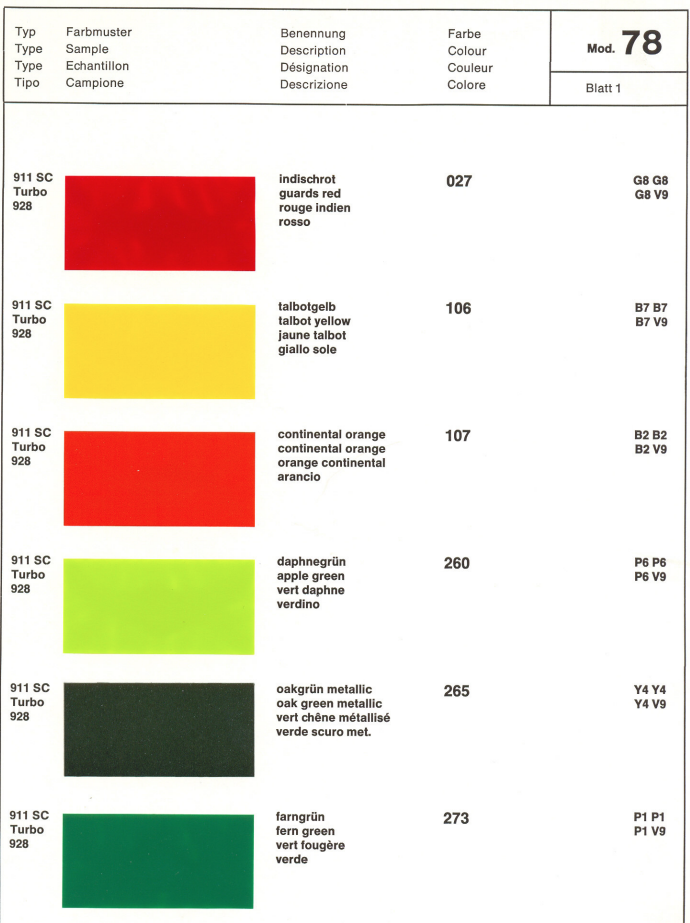 Porsche 911 G Color Charts & Paint Colors (1979)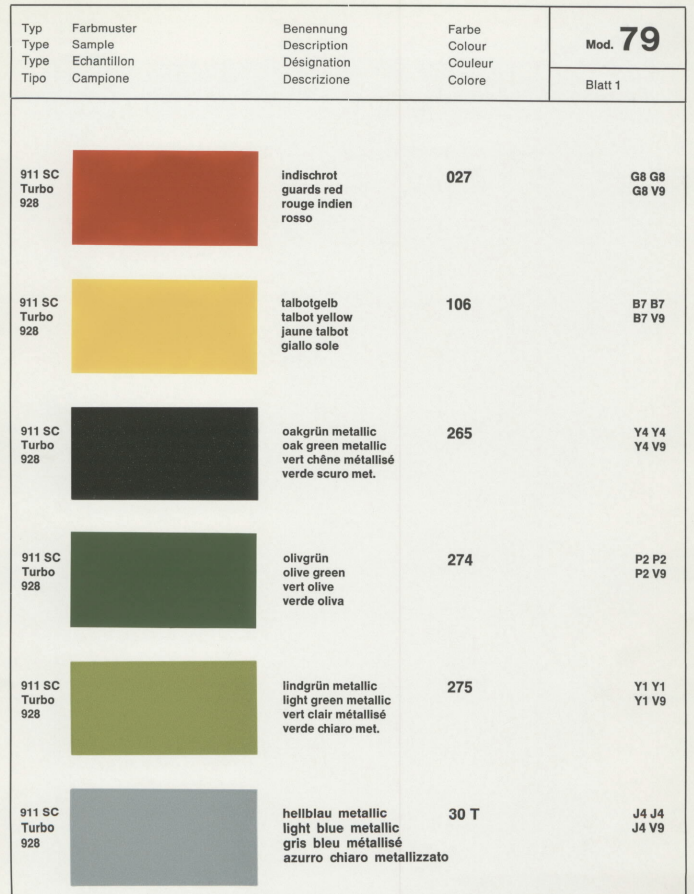 Porsche 911 G Color Charts & Paint Colors (1982)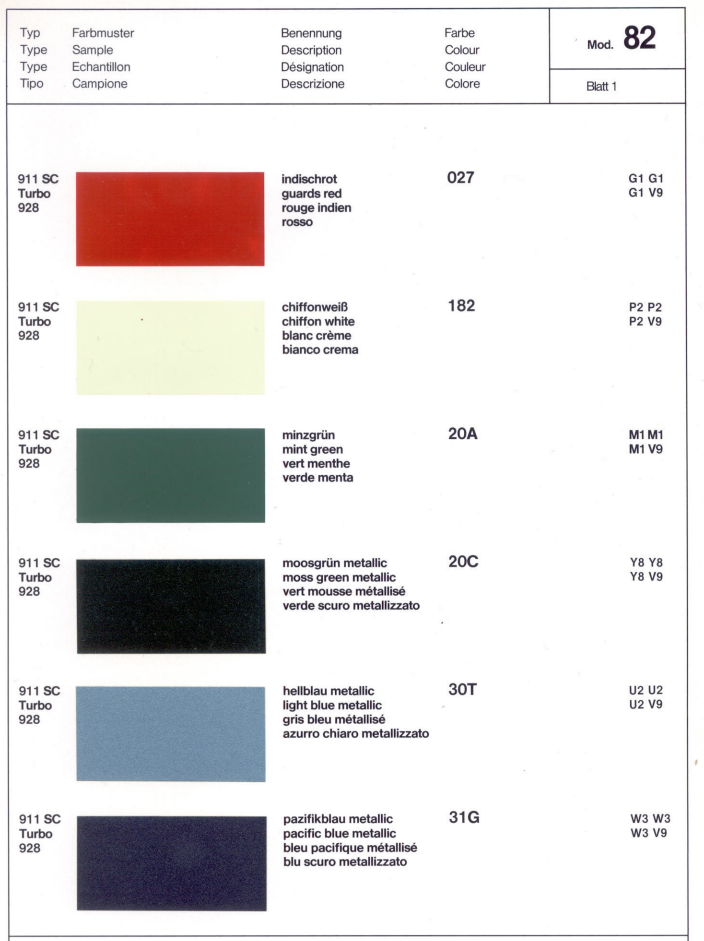 Porsche 911 G Color Charts & Paint Colors (1984)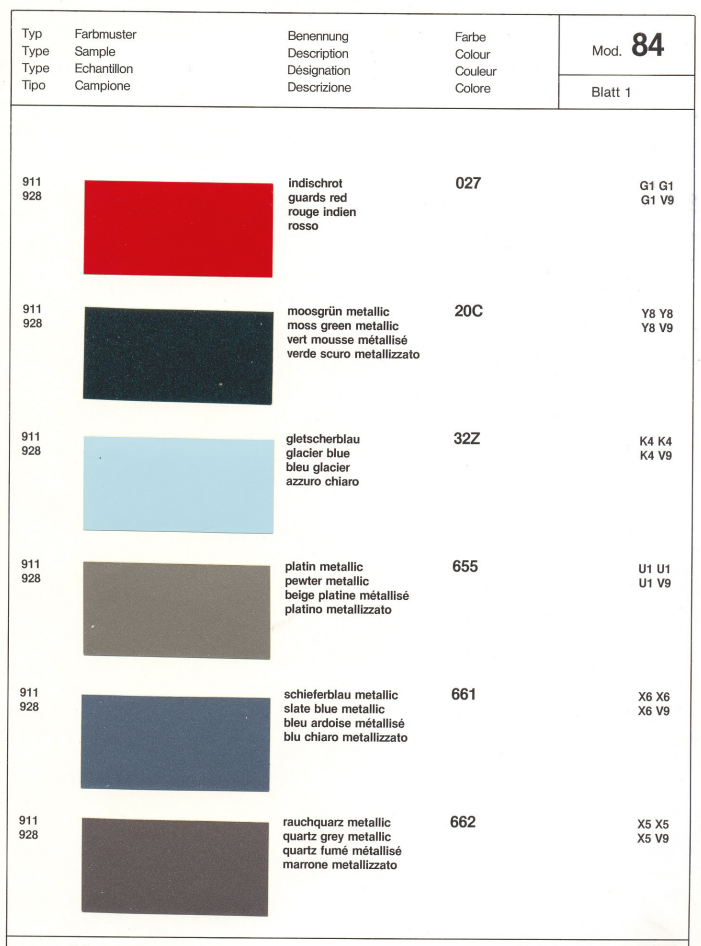 Interior
Porsche 911 G Color Charts & Equipment Samples (1983)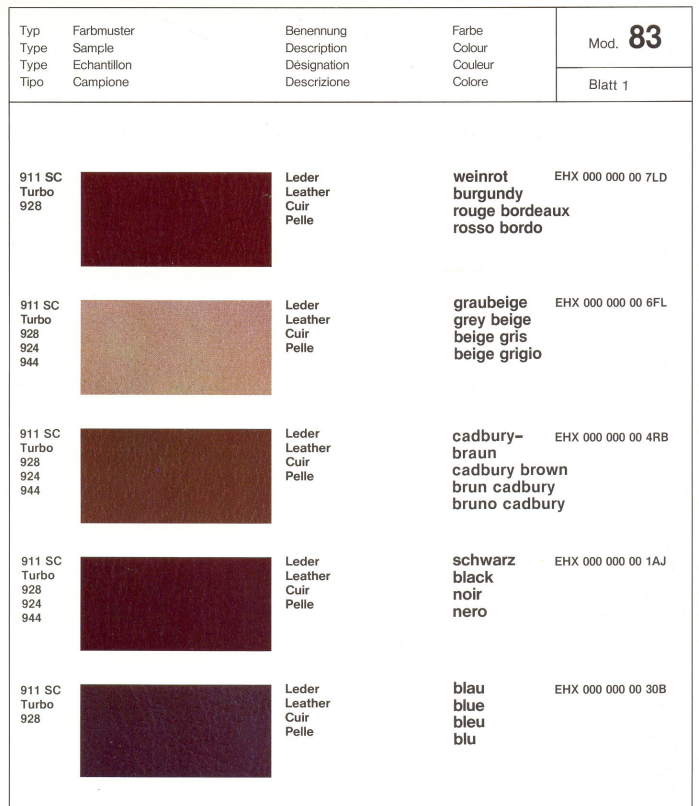 Porsche 911 G Color Charts & Equipment Samples (1984)